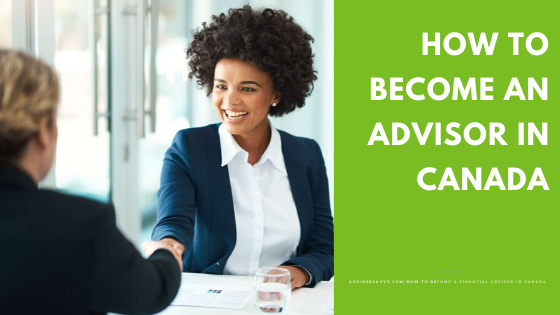 For so many of us, managing our finances is a mystery. We know we need to save for a rainy day and for retirement. We know managing debt is important, and that a credit rating can make or break whether we get a loan. For most people, financial knowledge ends there. That's why we turn to financial advisors. But for some of us, becoming an advisor and helping other Canadians meet their retirement goals is of high interest (no pun intended).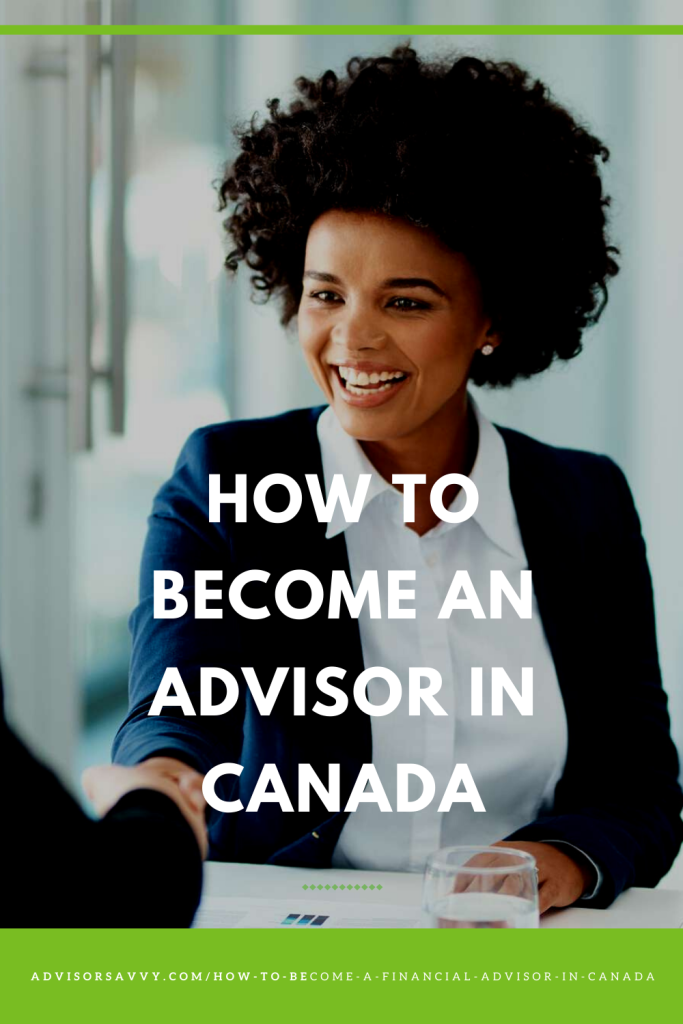 Talking to a financial advisor can help us understand our options, and what is and is not important. In addition, advisors can explain how to maximize our income and savings. They can also help us prepare for potentials risks or financial blows.
To become an advisor in Canada, you don't need a Master in Finance. However, you do need a broad base of understanding and knowledge of investments, insurance and financial management. So, how do you go about obtaining that kind of knowledge? Let's start with the basics.
What Is A Financial Advisor?
A financial advisor gives advice on how to manage your money. They are well versed in the market and provide advice on savings, investment and insurance tools you need and should invest in. And while they do know about the market and can make investment recommendations, this isn't their specialty. Still, they are a great resource for overall financial strategy.
There is so much more to investing than savings and stocks. And, there's also much to know about how to best invest your money based on your goals. Whether you want to manage your own investments or give someone else total control, the key is to make sure your money is set up securely. But, do this in a way that is best designed to successfully meet your own specific goals.
What Types Of Advisors Are There?
The term 'financial advisor' is a bit of a catchall in Canada. This umbrella term includes a number of different types of specializations, including:
        Mutual fund salesperson
        Bank financial advisor
Financial Advisor vs. Investment Advisor vs. Financial Coach vs Financial Planner
We've already discussed what a financial advisor is. But let's delve a bit deeper into what investment advisors, financial coaches and financial planners specialize in.
What Is A Financial Planner And What Do They Do?
The role of a financial planner is to help you clarify your financial and life goals. In addition, they give you a roadmap to reach those goals. Based on your income, they plan and manage your investment and insurance needs. And finally, they guide you towards a financially stable life and, eventually, retirement.
Financial planners are often seen as a need of the wealthy. But this is an all-too-common misconception. While there are fee-only planners, the truth is that the right certified financial planner can help you work toward meeting your financial goals — no matter what they are and no matter what your income level is.
Every income level can benefit from good financial planning. And if you're not sure whether you'd benefit from a certified financial planner, it's time to start looking into hiring one.
What Is An Investment Advisor And What Do They Do?
The role of an investment advisor is to recommend quality investments. In addition, they provide advice on securities, such as mutual funds, stocks and bonds. Typically, they work for firms (these firms can be independent or owned by banks). Investment advisors work with you to build a portfolio of investments that suit your financial situation. In addition, consider your long- and short-term financial goals. In return, advisors usually receive a commission or a flat fee for their services.
What Is A Financial Coach And What Do They Do?
A financial coach (also referred to as a money coach), doesn't have the same specialized training in individual aspects of investments and insurance. Instead, they work with clients to build financial stability by:
defining their unique goals
budgeting cash flow
determining their actual needs
considering their personality, lifestyle and spending habits
addressing their relationship with money
Coaches work with clients to set up a financial plan. Then, they help them stick to it (but don't necessarily sell financial products). They typically address a number of financial challenges and questions. These range from budgeting and debt management, to retirement planning and investment education. To clarify, money coaches provide strong accountability and motivation for those looking to take control of their personal finances.
Perhaps you are like many people who rack up credit card debt month after month and can never seem to get ahead. Or, maybe you are so scared of falling into debt that you have a limited credit history. Neither one is a healthy relationship with money. A financial coach works with clients to improve that relationship through guidance, support and educated advice.
What You Need To Know To Become A Financial Advisor
There is no official 'financial advisor' designation. That said, you need to be certified in order to be able to provide investing advice. So, first things first, you have a lot to learn.
Education
Most advisors have an educational background in finance – such as a degree in finance, economics or a related field.
Then, there are courses you can take that focus on your ultimate career goals. The types of courses include, but aren't limited to:
Asset allocation
Portfolio management
Taxation
Financial planning processes
Canadian securities
Securities
Once you have the knowledge to support your chosen path, you take the CSI Global Education's Canadian Securities Course (CSC) offered by CSI Global Education (formerly the Canadian Securities Institute). You do not need to complete this before you seek employment. But it does need to be completed before an employer considers you for a role.
In addition, you must complete one of the following courses before being considered an accredited investment advisor:
Conduct and Practices Handbook Course (CPH)
Professional Financial Planning (PFP)
Wealth Management Essentials Course (WME) You have the knowledge. Now it's time to put it to work!
Experience
You require a minimum of 12 months of experience as a securities advisor during the prior 36 months, in order to apply for securities registration. There are many ways to get experience. For example, you can take a job in a related field, or work with a registered dealer. But whatever you decide, the key is to make sure your experience relates directly to the work you plan to pursue once you are registered.
Test
Before being allowed to offer advice, every financial advisor must take and pass the Canadian Securities Course (CSC). There are additional exam requirements for specific areas of practice, including:
Canadian Investment Funds Exam (CIF)
Investment Funds in Canada Course Exam (IFIC)
Canadian Investment Manager designation (CIM)
Certified Financial Planner Exam (CFP)
Chartered Life Underwriter Exam (CLU)
Mutual Fund Dealers Compliance Exam (MFDC)
Chief Compliance Officers Qualifying Exam (CCO)
CFA Charter
All exams are accessible throughout the country.
Register
All Canadian investment advisors must register as a stockbroker. This registration process is province-specific. So, if you move to another province, you must re-register in the province where you plan to practice going forward.
Depending on what an advisor sells, they need to register with a regulatory body.
The IIROC (Investment Industry Regulatory Organization of Canada), and the MFDA (Mutual Fund Dealers Association) are the regulators in Canada.
To clarify, the MFDA regulates the operations, standards, and expectations of the business conduct of their members to provide protection for, and confidence of, consumers.
The IIROC provides approval for investment advisors to sell mutual funds, GICs, stocks, bonds and other options for investment. They must meet the standards as set out by the IIROC to receive that approval.
The IIROC and MFDA are not government agencies, but rather self-regulators.
How Long Does It Take To Become A Financial Advisor In Canada?
Becoming a financial advisor in Canada is sort of like creating your own specialty within a specialty. There are lots of steps to take before becoming a skilled and educated financial advisor. Because there is no 'advisor' specific designation in Canada, the path to the title isn't a clear, time-specific journey.
That said, because of the limitations, the proximity of your education to your experience to your Investment advisor certification, there are limits to how long it can take. In addition, it depends on what specialty you choose and how many courses and designations you want to have before you start your official role as a financial advisor.
Remember, you require a minimum of 12 months of experience as a securities advisor during the prior 36 months in order to apply for securities registration. And, you need to complete that before you become an investment advisor.
The Canadian Securities Course exam alone requires 100-200 hours of prep time. So, while it's hard to say how long you're looking at before you can market yourself an advisor, you likely face more than a year of education. In addition, you must gain experience, and obtain certification, before becoming a financial advisor in Canada.