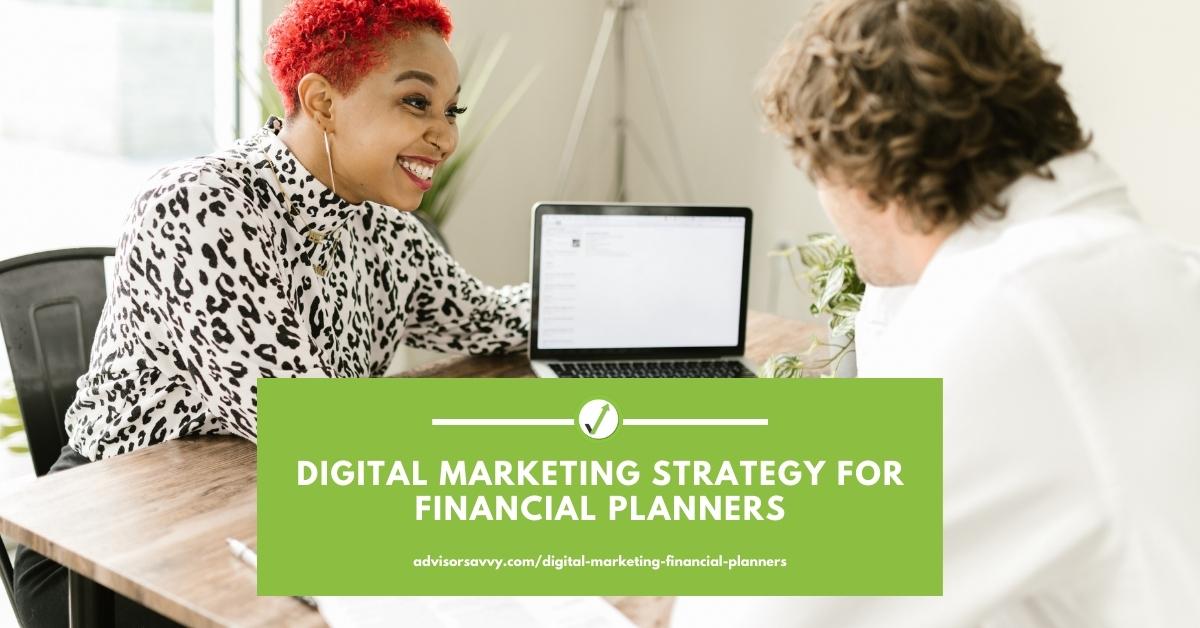 If you are a newly minted financial advisor or trying to build your existing customer base, you need to do a bit of legwork to grow. No matter how skilled you are, however, you need to get the word out that you are trusted and reliable. Chances are, while you're good with finances, advertising might not be your forte. In today's world, digital is king. Since it's important to be where potential clients are looking for you, what you need is a solid digital marketing strategy.
The good news is that you don't need to become an expert to effectively leverage the digital world to grow your business. Let's dive into some of the basics of building a digital marketing strategy.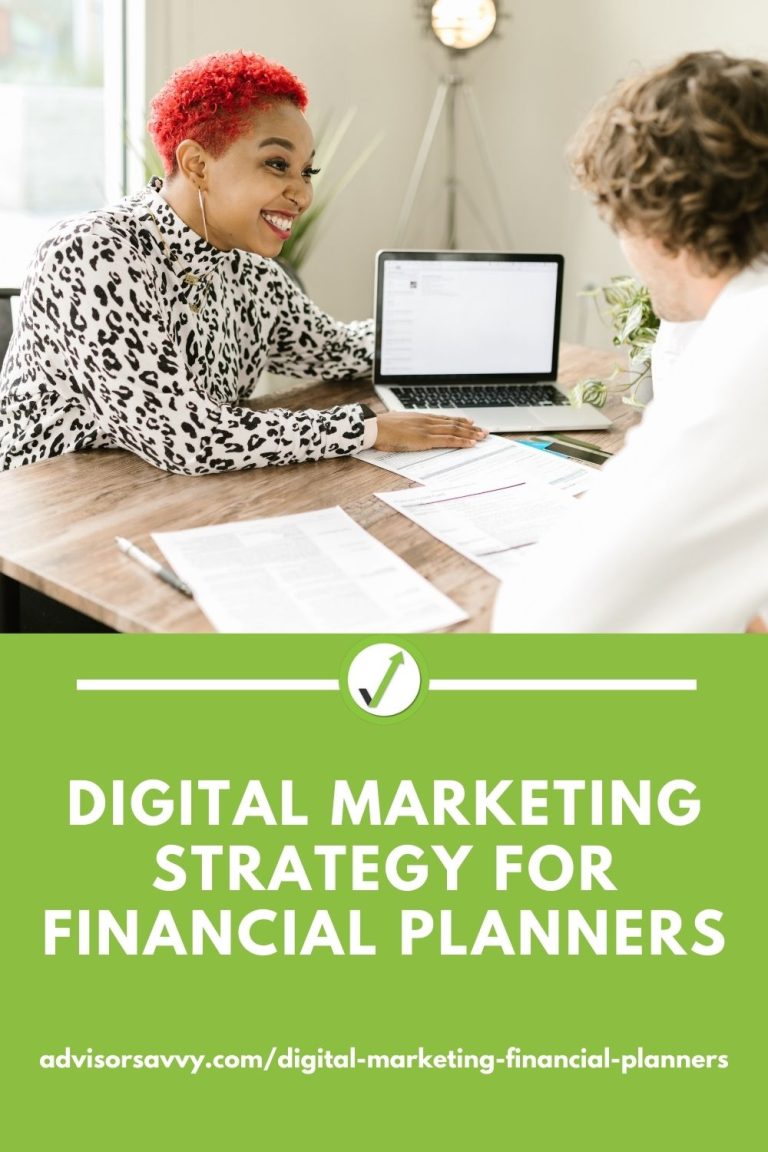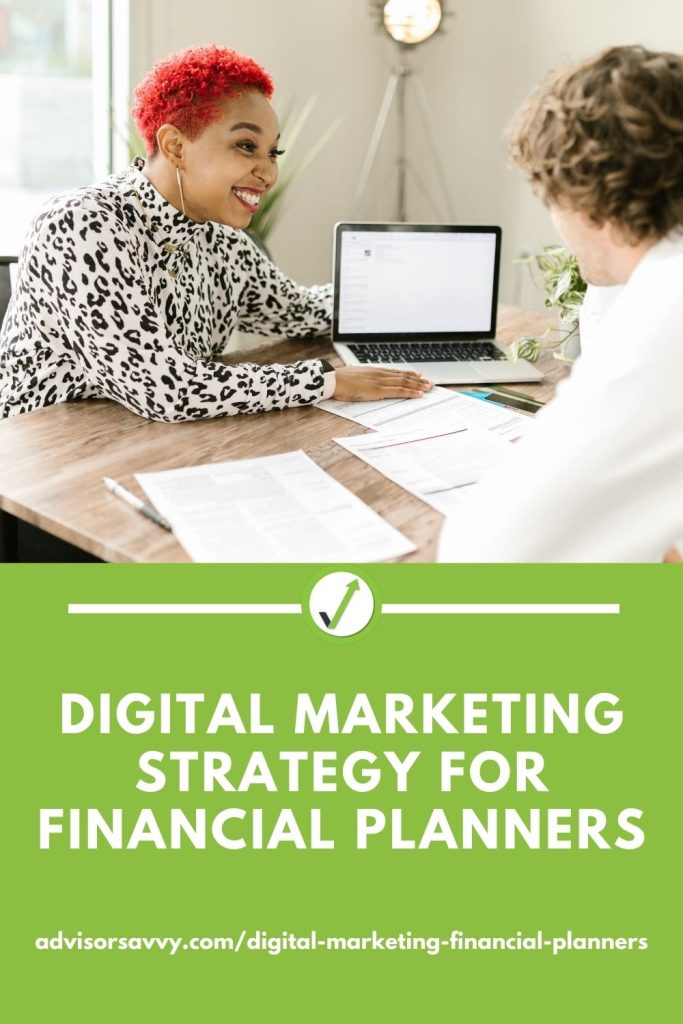 What Is Digital Marketing?
At its core, digital marketing is about using digital channels. For example, you may choose to use personal business websites, social media presence/engagement, and digital ads to build your business. And there are three types of digital marketing channels: paid, owned, and earned.
Paid
Paid media would be any type of ad, including Google AdWords, Facebook/Instagram/LinkedIn ads, and traditional digital advertising you see on sidebars in the body of content.
Owned
When talking about owned media, this refers to your own social channels and your own website. In other words, this is a digital platform that belongs to you, and that you are in control of.
Earned
When you see people sharing amazing customer service stories about major companies doing extraordinary things? Well, that's earned media. That is free advertising these companies have earned by being good at what they do and going above and beyond. Many people even argue that earned media is the most valuable type.
It is important that any digital marketing strategy includes all three prongs of digital media exposure. There are many examples of strategies online you can review to decide what makes the most sense for you. But there is one common element: content! You need content. It's the best way for people to learn and understand who you are and what you do. If strategy isn't your forte (and it isn't for most people), it might be worth investing some money in hiring an agency to help (more on this below).
How Do I Promote Myself As A Financial Advisor?
Not sure why you need a digital marketing strategy? Well, the reality is that most Canadians rely on their own research to pick what they buy — whether they are shopping for a fridge or a car, or hiring a financial advisor. Having a solid plan and a strategy for how to build a digital marketing strategy will help you connect to potential clients who are researching advisors through social media and online reviews.
Let's look at some specific avenues where clients might look and find an advisor.
Social Media
Even if you're one of those rare holdouts who hate social media, your clients expect to be able to find you there. They will look on Facebook and LinkedIn. Why? Because they will appreciate the opportunity to reach out to you there to learn more about you and what you offer. But if you're not there, they can't find you. Like it or not, no matter how you feel about social media, you need to have accounts, at least professional ones for your business.
However, if social engagement is not your forte, you may want to consider bringing on an agency or a freelancer to run your social channels for you.
Become A Thought Leader
This is easier said than done, but it is a great way to grow your customer base. After all, you want to be the person they turn to for advice! More importantly, you want to be there when they Google the questions you're skilled at answering. Furthermore, using social media to promote yourself and your expertise is a great way to get a foothold as a person who offers valuable insight and advice.
Volunteer to speak at events like conferences and lunch and learns — especially in virtual settings. In many cases, webinars or virtual events have an extended shelf life thanks to YouTube or other forms of social media, so you easily can share your presentation or post it to your site well after the event.
Get your name out there! And once you've attended enough of these events, you can start to host your own. If you're comfortable being on camera, you can try hosting a webinar focused on one of your specialties.
Give It Away For Free
Part of being a thought leader means providing actionable advice. And that means not making people pay for it. You have expertise — share it! But don't give it all away. For example, give people enough information that they can do something helpful for themselves. Then, invite them to seek out even more helpful advice from you in the future.
Ask for Reviews from Happy Customers
People love and rely heavily on word-of-mouth and personal recommendations. So as you grow your business, ask happy customers if they'd be willing to provide a positive review for you. Ask if they can post their feedback on Google or their social media, then share it on your own professional website or via your own social channels. If they aren't active on social media, simply ask them to write down their review and send it to you. You can dedicate space on your site to reviews, and also share the review on social (with permission).
Ultimately, the more people who spread the word that you're solid and reliable, the better.
Related Reading: Build a great strategy for client reviews with these tips from Willful's Erin Bury
Get Out There
It's important to be at networking events in your community. So get to know your neighbours and your business community. That way your name will be top of mind when someone is looking for a financial advisor. It's all about meeting people and establishing yourself as an active member of the community. And as we all know, people are far more likely to recommend, or to work with, someone they have personally met, interacted with, and most importantly, like.
Make Them Feel Special
The best advocates for your business will be your happy, existing clients. And the best way to keep them happy is to make them feel like they are your most important, or only, client. There are so many advisors they can choose from out there. Give them every reason to chose you and stick with you.
Believe it or not, this is a great method of digital marketing, because guess who these happy customers are going to mention if they see a request on social media for a recommendation? You! Your happy customers will do your advertising for you!
Related Reading: The Art of Having Meaningful Online Client Conversations
Social Media Marketing for Financial Planners
Let's face it: social media is one of the most straightforward, basic digital marketing tactics you can employ to help get your name and services out there.
Simply put: if you want to market yourself, you're going to need to get on to social media. People expect to find you there. And they often want to reach you on these platforms. In 2021, social media is more than just a way to keep up with old high school friends, and it has been for a long time. Today, social media is used to manage reputation, answer customers' concerns, and provide educational information.
Which Social Media Platforms Should I Be On?
The dominance of social media in marketing doesn't mean you need to be on Facebook, and Instagram, and Pinterest, and Linked In, and Twitter, and whatever new channel pops up tomorrow. What it does mean is that you need to pick the channel(s) that are most relevant to your business.
And it's not just a matter of being there. You need to be active and engaged. You also need to seek engagement by asking questions. In other words, these channels need to be well maintained, monitored, and updated. After all, the only thing worse than not being there is pretending to be.
Sit down and decide which channels you want to be on. And then, if you're not already, familiarize yourself with the way it is used. For example, how do people talk? Do they speak like an ad? Are they conversational? Is the discussion encouraged? What about responding to queries? And do they write long-form text or is it short and succinct?
There are best practices with regards to the type and style of content, as well as the regularity with which you should post. Perhaps the best advice is to pick some of your own favourite colleagues and peers and see how they're doing it. Obviously, do not copy them, but use their social media presence as a guide for how you should structure your own strategy. Because if this isn't your forte, there is no reason you can't learn from people who are already doing it and doing it well.
If you're already especially savvy on social, and comfortable with being on camera, give Instagram Reels a try or even branch out to TikTok — especially if your target audience/client base is Millennial and older Gen Z. (Just keep in mind: there are plenty of creators spouting inaccurate or dubious advice. Make sure you are careful with what you say, highlight your credentials, and ultimately stress the importance of seeking individual/specific advice from an accredited professional.)
How Can I Grow my Financial Advisory Business?
Perhaps you already have a base of customers but are ready to take on more. There are a few things you can do to hone your business to push it to the next level and leverage these digital marketing strategies.
Find The White Space
It's all fine and dandy to be a jack of all trades when you're getting your feet wet in the industry. But once you have a foothold, pick a niche. For instance, find something you can specialize in and say you're a pro at. Research how other people are advertising themselves and see what value you can offer that is unique. And then go out and find the customers who are looking for exactly that.
Don't Sell Yourself Short
Many of us want to offer affordable prices to get customers on board when we're first starting out. Just don't undersell your worth. Instead, make sure you are providing value in your service. Happy customers are more likely to pay more (and recommend more!) for quality.
Brand Yourself
Make sure you are VERY clear on who you are, as a person first, and as an advisor, and then brand yourself as that person. People want to work with people they can relate to and who they trust. Do the leg work to find out how to best represent your value and skill. If necessary, hire an agency or consultant if you're not sure what makes you unique, because everyone has something different to offer. Hone in on what that is for you and make that your brand. If you aren't sure what a strategy looks like, you can easily search digital marketing strategy examples to see what other people have done.
How Much Do Financial Advisors Spend On Marketing?
Like all things, how much an advisor spends on marketing will be heavily influenced by what their goals are. In addition, it will depend on where you are in your own business progress. Ultimately, experts recommend that you spend about 3.5% of your gross annual revenue towards bringing in new business. If you're still in the early days of your business, however, you might want to invest more. If you have a solid base and are just looking to round out your accounts, you might be able to get away with spending less.
The key, however, is to track every penny and monitor your return on investment. If certain channels aren't proving to be lucrative, it's time to pivot and redirect those funds into different places. So know when to keep trying and when to cut your losses and pull the funds from a less-than-stellar return. Make your money work for you.
Should I Hire A
Financial Advisor Marketing Agency?
Realistically, for newer advisors, engaging an agency is going to be cost-prohibitive. However, it is worth calling around to see if you could get access to consulting or high-level guidance on what might work best for your company. But bringing in a financial advisor marketing agency is one of those things that you are likely to see solid returns on your investment. In other words, outsourcing to the pros is rarely a bad idea.
In Canada, there are many, high-quality marketing agencies that can help guide you along the process of creating a strategy and executing it. There are also a number of agencies, like ext. and Advisor Branding that work exclusively with the financial services industry on growth strategies.
Digital Advertising for Canadian Financial Advisors
There are many, MANY ways to take advantage of digital advertising opportunities on the internet. What you see in ads isn't even the tip of the iceberg. This could be an entire topic all its own. But there are some important specifics to know and understand as you start to put your own digital marketing together.
Search Engine Marketing
Search engine marketing (SEM) requires you to have an account with a major search engine and to pay for certain search terms to pull up your content. Often, you'll be able to work with an account manager or representative from the search engine company to help you hone your efforts to make the best use of your money. You can pay every time someone clicks on your link, or in bulk after it shows up in search certain a number of times (impressions). However, your strategy would consider and decide which type of costing makes the most sense for you.
Social Media Ads
Using ad space provided on major social media channels can be a very good use of your marketing budget. For example, you can target specific markets and groups to make sure your ads are seen by the right people. In addition, targeting keeps you from spending money to show your ad to people who are very unlikely to require your services, like a 16-year-old for example.
You can also advertise yourself using your own platforms. And these 'organic' ads are a great tool to reach out to your own personal network.
Email Marketing
Email marketing is an amazing tool to establish a relationship with potential and existing clients. Reaching out personally to people allows them to get to know more about how you work and who you are as an advisor. But laws about who you can talk to, how often, and why are strict and getting stricter. It's best to read up on how you can achieve success through email marketing in the era of CASL (Canada Anti-Spam Legislation). There are a number of user-friendly email marketing platforms (eg. MailChimp) that you can use to reach your intended audience. Even better, when setting up your newsletter or email, they'll typically guide you through the process and how to navigate anti-spam rules.
In social media, just like in person, any time you put yourself out there in a more personal way, it's vital you come off professional and well-spoken. If the written word isn't one of your many skills, maybe enlist some help to come up with a strategy and write the content for you.
Display Ads
Yes, social media marketing is important. But it's also helpful to be other places your potential clients visit. For example, buying ad space in publications, or through foundations and businesses that are in line with the financial industry is a great way to reach potential customers.
Advisorstream
Advisorstream is an automated marketing system that was created specifically for people working in financial services. Among other things, the program helps curate reliable financial news content that you can serve to your clients to grow engagement and solidify yourself as a thought-leader worth listening to. And, hopefully working with.
---
There is a lot to know about the best way to grow your business, specifically digital marketing. These days, it is far more expected that you will be served an ad on the computer than in the mailbox. To be relevant, you need to use digital marketing, and more importantly, you need to do it well.