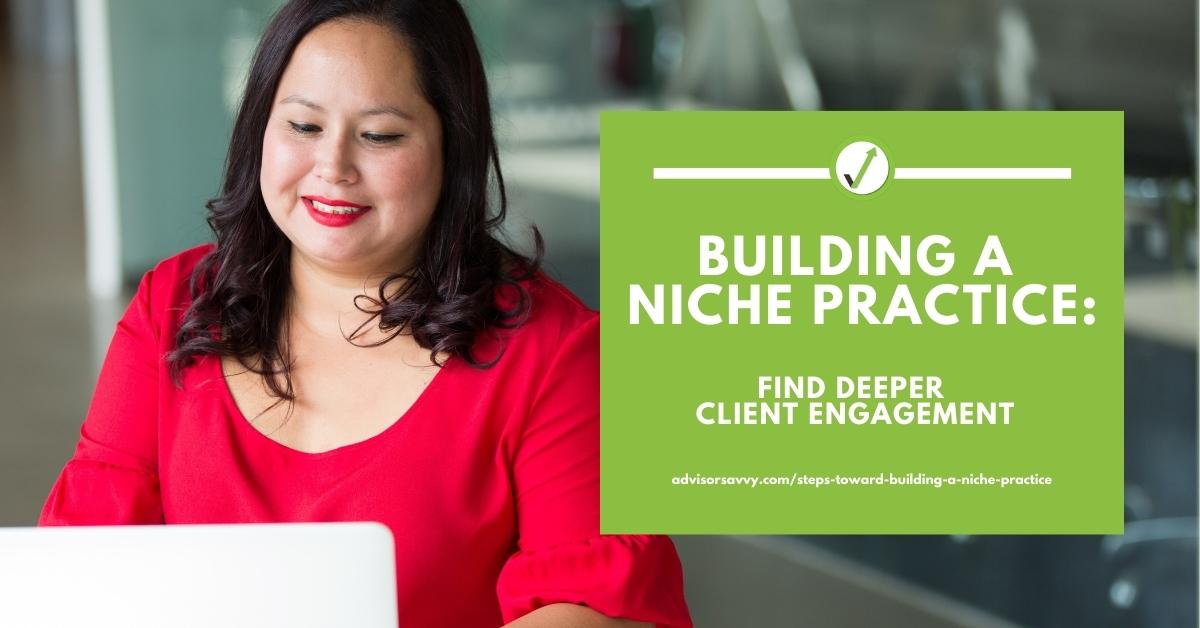 "Pursuing your passions makes you more interesting, and interesting people are enchanting." — Guy Kawasaki, marketing specialist, author, and venture capitalist
As it turns out, Kawasaki's advice is in line with that of Julie Littlechild, founder and CEO of Absolute Engagement, which helps advisors use direct input from their clients to elevate the client experience and drive growth.
When it comes to financial advisors looking to establish a niche practice, above all it's about 'authenticity.'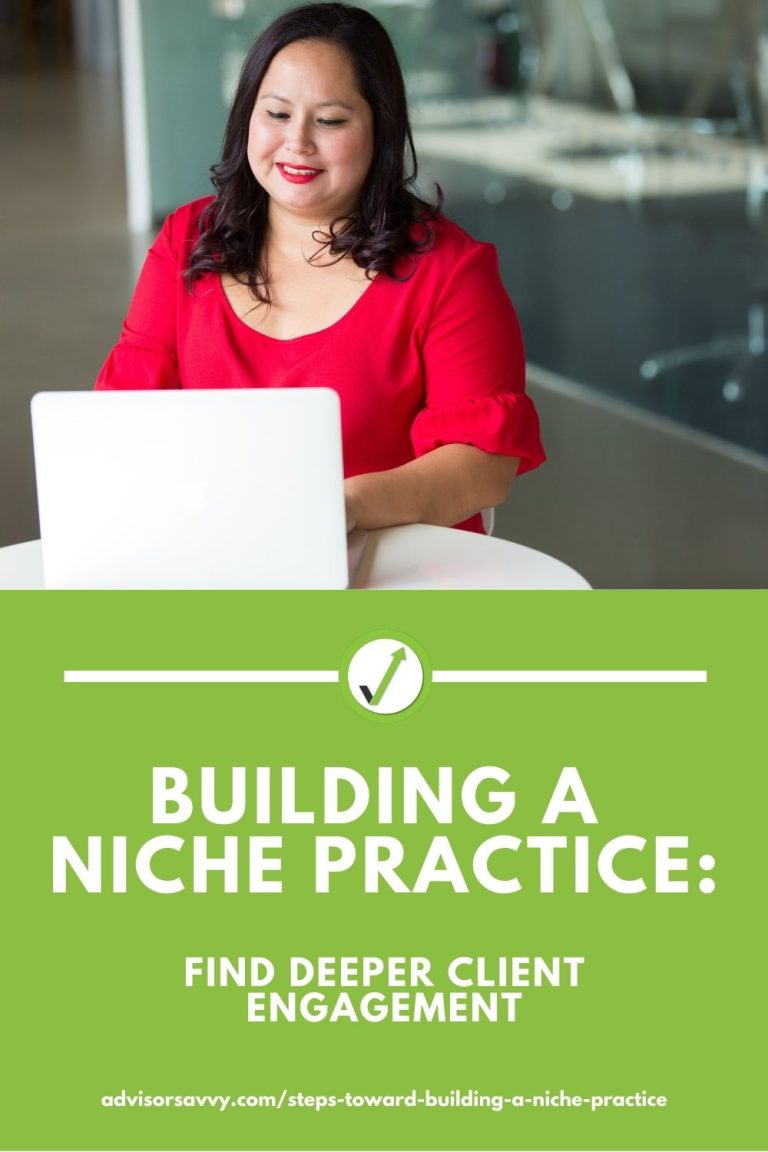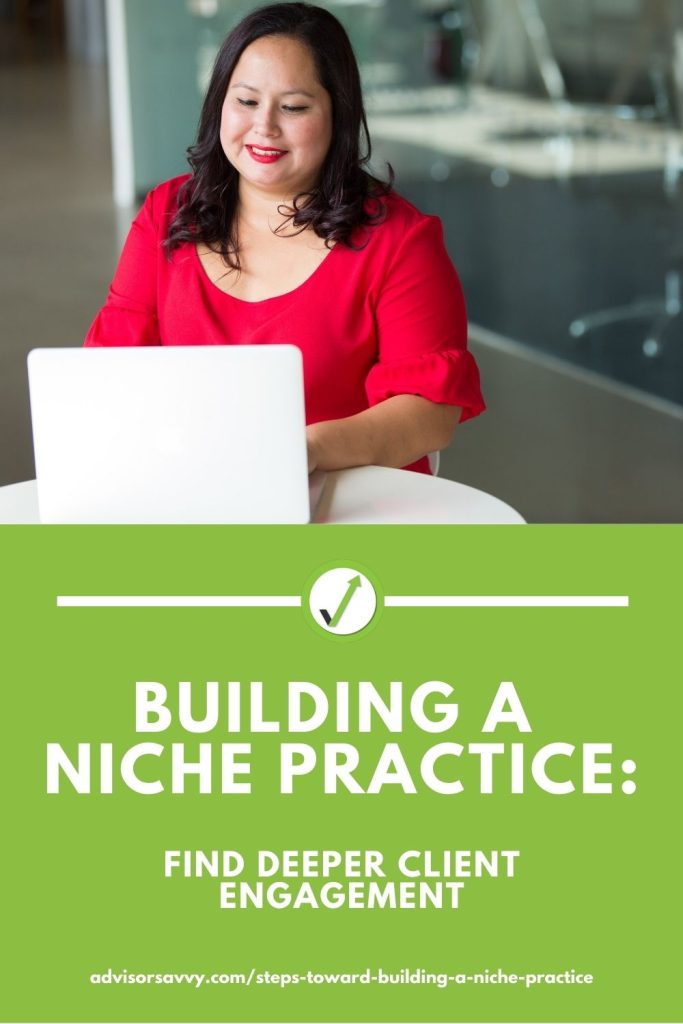 "You have to apply what I call the authenticity test to see if how you define your business is something you really care about and that will resonate with clients," Julie said. "When both of those things are true, that's when the magic happens.".
Many financial advisors do not choose to streamline their business by specific client segments or areas of specialization. Primarily, they are reluctant to turn down clients who don't fit their target. Based on her experience, Julie says the number of financial advisors who choose to build a niche practice is quite low — typically 15% or fewer.
There are many reasons why building a niche practice can be beneficial. For starters, enabling a more meaningful service using targeted communications creates deeper client engagement.
"I'm a huge believer that this can be a strong catalyst for growth," Julie said. "A narrower focus can differentiate you and provide clients with an experience that stands out."
If a niche business sounds limiting, financial advisors can think in terms of picking one or two key client segments to focus on. Certainly, you don't have to give up existing clients. Maybe you choose to keep 60% of your business generalized. The other 40% can then be focused on specific clients or market categories.
The starting point to building a niche practice
As with Kawasaki's quote, it's important to define your vision for your business. This ensures your focus is on something you genuinely care about which will resonate with your clients.
Importantly, recognize the difference between a niche and an ideal client. An ideal client is an internal filter that financial advisors apply to see if there's a fit. That could be a certain level of wealth or a specific investment philosophy. For instance, people with $500,000 to invest who are medium-risk investors.
That differs from a client niche — anything from health care professionals to small business owners to parents of exceptional children. Advisors can target these types of people to provide specific information and services suited to their needs.
Alternatively, advisors may prefer to create a niche based on specialization. For example, retirement planning, legacy planning, or pre-retirement strategies.
One way to define your ideal client is by matching prospects with your areas of expertise. Let's say you target the niche area of professional women in pre-retirement years. The ideal client within that group would have a minimum of $100,000 to invest with a retirement runway of 10 years or more.
Tailoring client engagement
You've defined your target clients and/or specialization. How well does your current business support that niche? It's important to understand the challenges that a particular group may be facing and how you can help.
"It's time to hold up the mirror and look inside to assess what might need to change if you are truly committed to your target plan," Julie said.
Considering what you might have to do differently to engage with your target clients is important, Julie says. Does your website need to be revamped? If you have support staff, do they need specific training to serve your niche clients? Perhaps you need to adopt new types of technology to meet the needs of a different demographic.
Going forward, how do you plan on connecting with those clients? You'll need to build your communications plan around their interests and needs. It can be helpful to share content that's informative to your specialized clients or host remote events/webinars to stay connected.
Five steps you can take now to build a niche practice
In summary, creating a niche business may not be the most prevalent choice for financial advisors. It can, however, be a successful one. Here are Julie's five recommended steps for getting started on making your niche practice a reality:
Clarify your personal vision.
Define your focus (target or specialization).
Define your ideal client.
Assess your plan.
Finally, understand what needs to change as a result of working with that target.
---
Be sure to read our two other articles featuring Julie Littlechild: The Art of Having Meaningful Online Client Conversations and Leveraging Client Feedback to Grow Referrals.
Need help creating a plan for promoting your business? Check out our Digital Marketing Strategy Guide for Financial Planners.