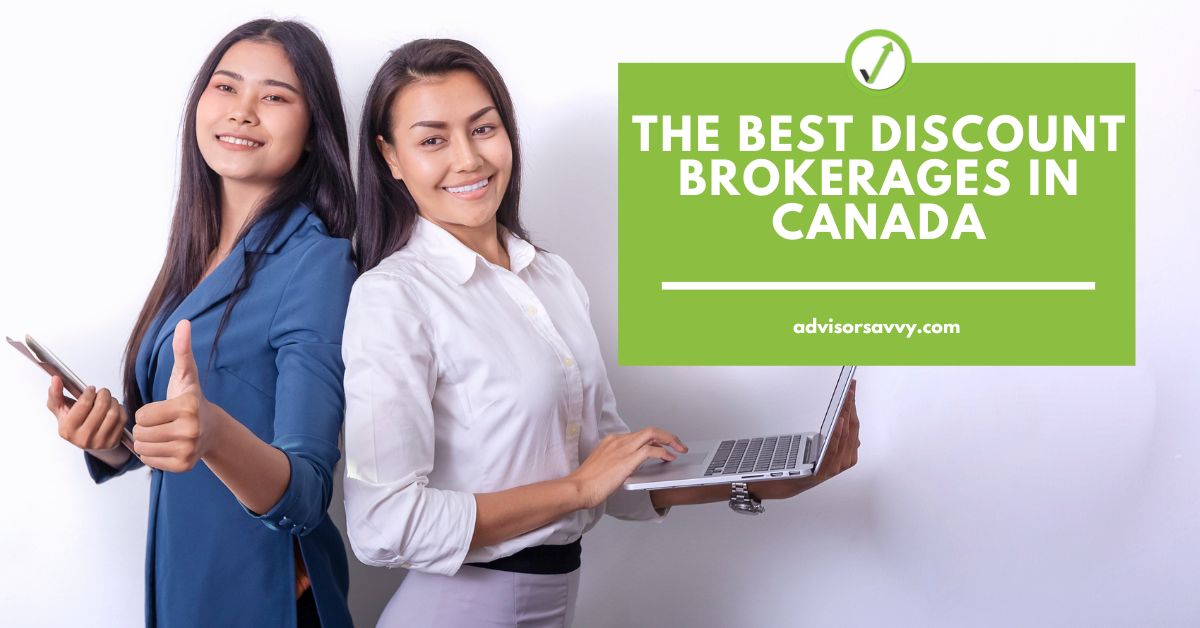 It's a great time to be alive. Really, the digital world has given us the ability to take ownership of many of the things we used to have to hire someone to do for us. This has opened up a whole new world of opportunity for investors. And many investors are now interested in going it alone. Part of that is understanding the best discount brokerages in Canada.
Today, you don't need to hire a broker to manage your investment portfolio. If you'd rather go it alone, you can sign up to use a discount brokerage and run your investments how and when you see fit.
A discount brokerage allows you to trade with little-or-no assistance from a broker. You receive no advice, planning, or other investment services. But you are legally able to buy and sell stocks. And this is a great option for people who are well versed in the world of investments and feel confident going it alone. But, for an average investor, you get what you pay for.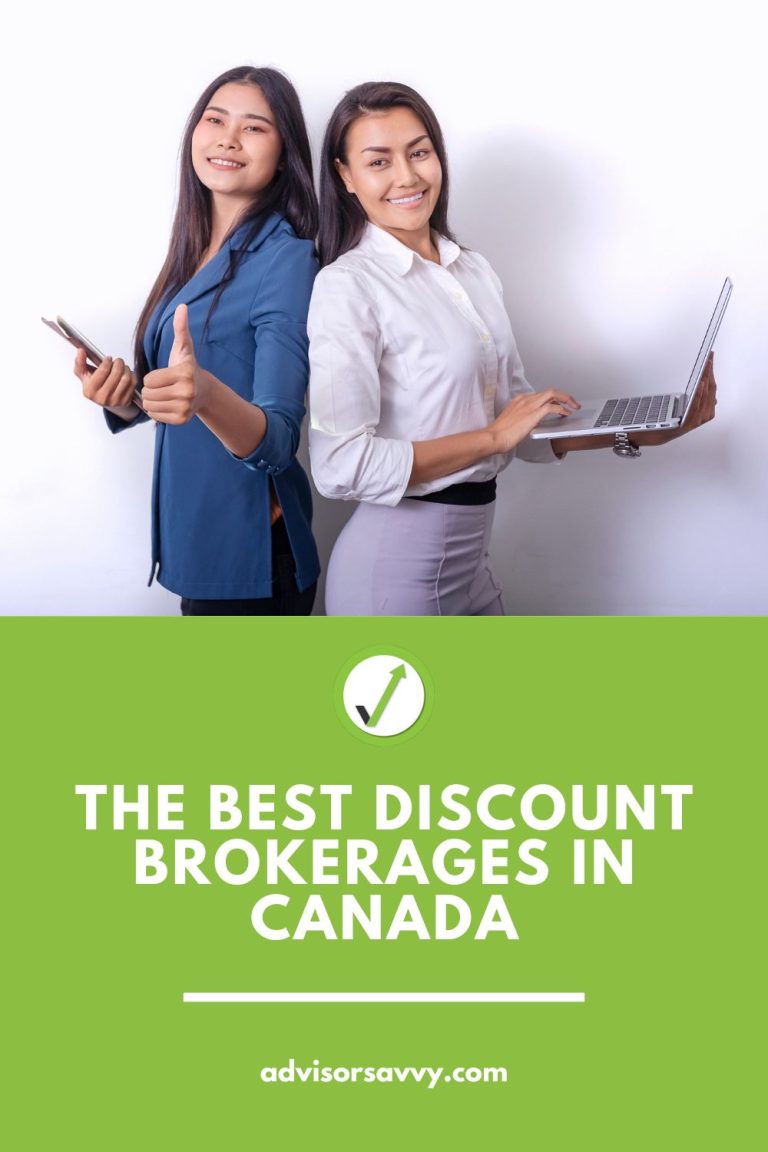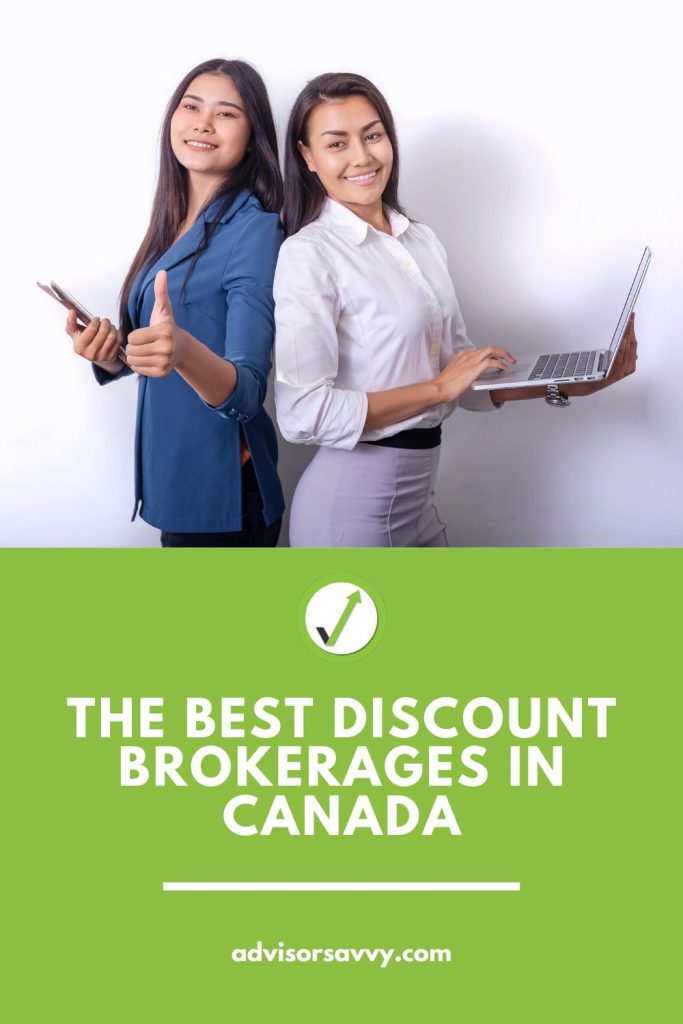 What Is A Discount Brokerage?
You might want to take advantage of technology. And you may also want to take advantage of highly respected online brokerages that can help you invest your money. An online, or discount brokerage, appeals to a wide range of investors because they are more affordable. And that's because trading fees are quite low.
→Want to know what age you can retire at given your current savings? Use our calculators to find out or determine what kind of mortgage/car you can afford in addition to other useful calculators.
An online broker allows you to build an account. You use that account to invest in high- or low-risk investments. That depends on your own personal preference and risk tolerance. This type of investing is all DIY, which is great if you have a solid grasp of what you're doing, or you're investing in lower-risk options. You can most certainly pick higher-risk stocks. But you may not want to DIY unless you have a solid understanding of the market,
Examples of discount brokerages include Questrade, Qtrade, TD Direct Investing, and Scotia iTrade.
How Do Online Brokerages Work?
When you use a traditional broker, you use their guidance and education to buy and sell stocks on your behalf. For the benefit of that expertise, you pay a commission. An online broker takes over that job from the flesh-and-blood broker. The decision of what stocks to buy and sell instead rests on your shoulders.
Start by researching which online brokerage best fits your investment needs and style. Next, sign up for an account, and start investing. You can choose to invest in a wide variety of options, including stocks, mutual funds, ETFs, and bonds. But you manage those accounts on your own. To clarify, you are solely responsible for decisions related to them.
What Is Self-Directed Investing?
Really, it's just what it sounds like. Self-directed investing is the process by which an individual investor trades on their own behalf. This type of investing is not something the average investor would consider. Professional guidance, especially when it comes to the nuances of investing, is always helpful. But for informed investors, paying the fees associated with using a broker seems like wasted funds better put towards an investment. This type of investor does not want or need, to rely on other people recommending or choosing when they should buy and sell.
Related Reading: How to Find and Choose an Insurance Broker
What To Consider When Choosing A Discount Brokerage?
It is always important to do some serious due diligence before you decide where and how to invest your money.
Service Levels for Discount Brokerages
How much help and guidance do you really need? If you're a newer investor, or following the markets isn't your forte, enlisting the help of a full-service broker likely makes the most sense for you. However, they come at a cost.
If you want or are happy to do more of the leg work, self-service options, like discount brokerages, could be all you need. Many of these services allow you to pay per service if you need advice along the way.
Tools of the Trade
Discount brokerages are more 'no-frills' compared to full-service brokerages. That doesn't mean there aren't tools available that can help guide you. However, it does mean you'll have to pay for those à la carte. It's important to investigate which discount brokerages offer which tools. Then, decide which offerings you might want now, or down the line. And make sure the brokerage you choose at least offers it as an option you can purchase.
Discount Brokerage Fees
It's important to have full visibility of the types of costs you're looking at. Brokers often require a minimum investment. Do they offer margin accounts? And what, if any, interest rates do they charge? Also, consider what they charge to withdraw funds at any time.
Also, look at their fee structure. Make sure it's easy to understand. If it's more complex, look closely at how the numbers fall out so that you know what you're getting into.
What Is A Margin Account?
A margin account is a type of investment account that allows you to invest using borrowed funds. These types of accounts require a deposit of either cash or assets to use as collateral. That's in case the fund does not increase in value to pay off the borrowed funds.
Investment Style
It is vital to pick a brokerage that has an investment style that is consistent with your risk tolerance and level of investment. If you pick an aggressive type of investment management, and you are risk-averse, you won't be comfortable with the relationship. So, make sure that whichever option you choose won't give you anxiety. You don't want to work with a brokerage that is doing too much, or too little, with your hard-earned money.
What Are The Best Discount Brokerages In Canada For 2021?
For the best, all-around brokerage, we are huge fans of Questrade. The company understands that many investors are tired of spending a lot of money on fees, and want to keep that money in their pocket instead. Questrade is really user-friendly and highly customizable. For the new or uneducated investor, their platform is easy to follow, set up, and manage.
For all-around use as a discount brokerage, Questrade goes out of its way to make the service accessible to every type of investor. Other reasons we love the platform:
Best For No/Low Trading Fees
When it comes to fees, Questrade comes out on top for its affordability. The discount brokerage does not charge commissions on ETFs. Questrade also boasts the second-lowest equity commission on the market, with a $4.95 minimum and a $9.95 maximum at the rate of 1¢ per share.
Best Customer Service
Questrade hasn't always been known for its stellar customer service. But with increased notoriety (have you seen their commercials?), comes an increased focus on customer service. They offer many points of contact for advice and services.
Best Mobile App/Online Stability
Questrade also wins our vote for the best online experience. Whether you prefer mobile or desktop, you have ensured the best possible user experience across all platforms.
Best For Research (Tools) And Market Data
It doesn't get any better than TD Direct Investing for fulsome market information and research to help guide your investment decisions. They provide up-to-date visuals on what and who is moving in the markets. This means you can review the data for possible investment action. The platform also offers a host of screening tools that investors can use to triage criteria they consider important for their investments.
Best For Large Deposits
If you have a large chunk of money to deposit into an investment, we recommend Scotia iTRADE because of the structure of its fee system. Fees start at $9.99 per trade and go down to $4.99 per trade if you make more than 150 trades per quarter. This makes the fees less onerous on a large investment. Scotia iTrade also charges zero commissions on ETFs.
Most ETF Friendly
While there are a few brokerages that offer commission-free ETF investments, we like National Bank Direct Brokerage the best for ETF investments. This brokerage has an in-house team that is focused on researching the best ETF options. So if you're looking to invest in ETFs specifically, don't let the waived fees of the other firms fool you into thinking that makes the best option for ETFs. Having the in-house team means you're getting the best possible investment options for your funds.
Which Brokerage Firm Is The Best For Beginners?
It depends on what you're looking for out of your discount broker. But we like Virtual Brokers — particularly if you're new to investing. There might be better options for you from a user experience perspective, but we love Virtual Brokers because of their vast repository of research. It's available for you to delve into and draw from, so you can learn and get guidance throughout the process of investing. If you're looking to become an educated, self-directed investor, Virtual Broker is your best platform to get there.
Can I Invest In My TFSA Or RRSP With A Discount Brokerage?
You absolutely can. Some people decide to enlist the help of a financial services expert. These are professionals who can help make sure you invest wisely, and with your long-term goals in mind. Ultimately, you want to make sure you are saving for your retirement effectively. But if you think you can go it alone, you can do so through an online brokerage.
The Value of Discount Brokerages
We've all heard the saying, 'You get what you pay for.' That's kind of true, but also not necessary for a discount brokerage. You get less service and less advice. In fact, you may get zero guidance along your investment journey with a discount broker. But not everyone wants, needs, or can afford the help of a human broker.
If you're someone who is comfortable with the idea of investing digitally, a robo-advisor might be the best bet. This is for the investor who wants a more hands-off, online approach to investing and portfolio management.
For the types of investors who want to invest but don't want to go with a typical broker, discount brokerages are a great, and accessible option.
Read More: Questrade vs Wealthsimple: Which One is Right For Your Money?