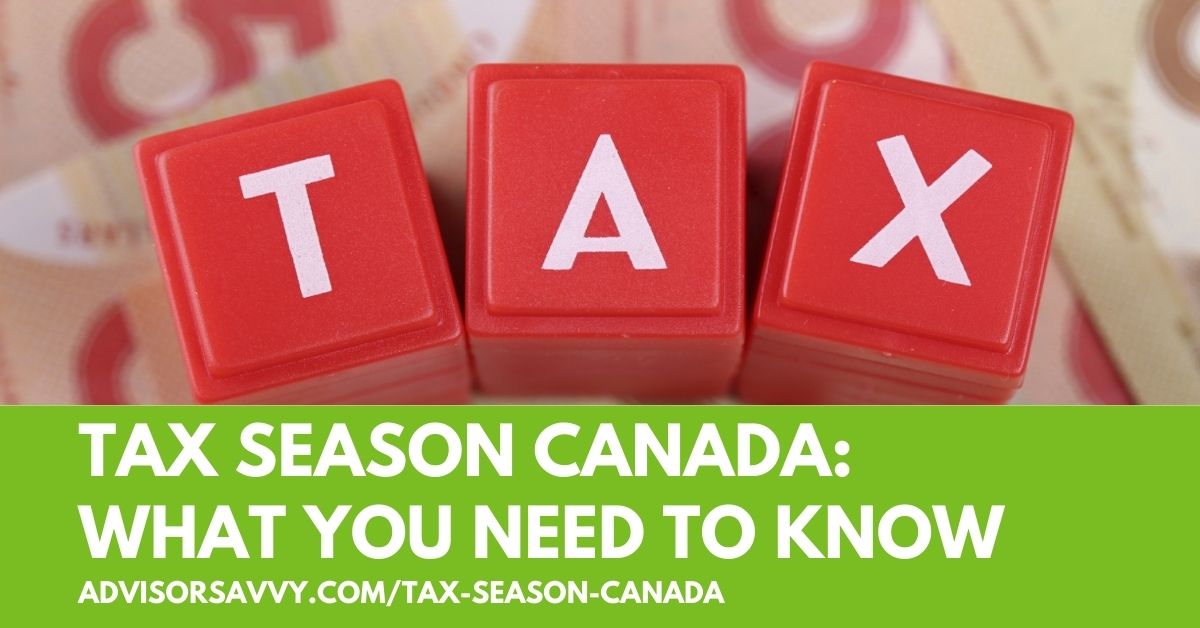 Tax Season In Canada: What You Should Know
There's a saying that there are only two certainties in life – death and taxes. When it comes to taxes, most of us have to file. And none of us enjoy it. However, it's always important to prepare for tax season in Canada. And the best way to do that is to understand what you should know, including what's new and when it's due.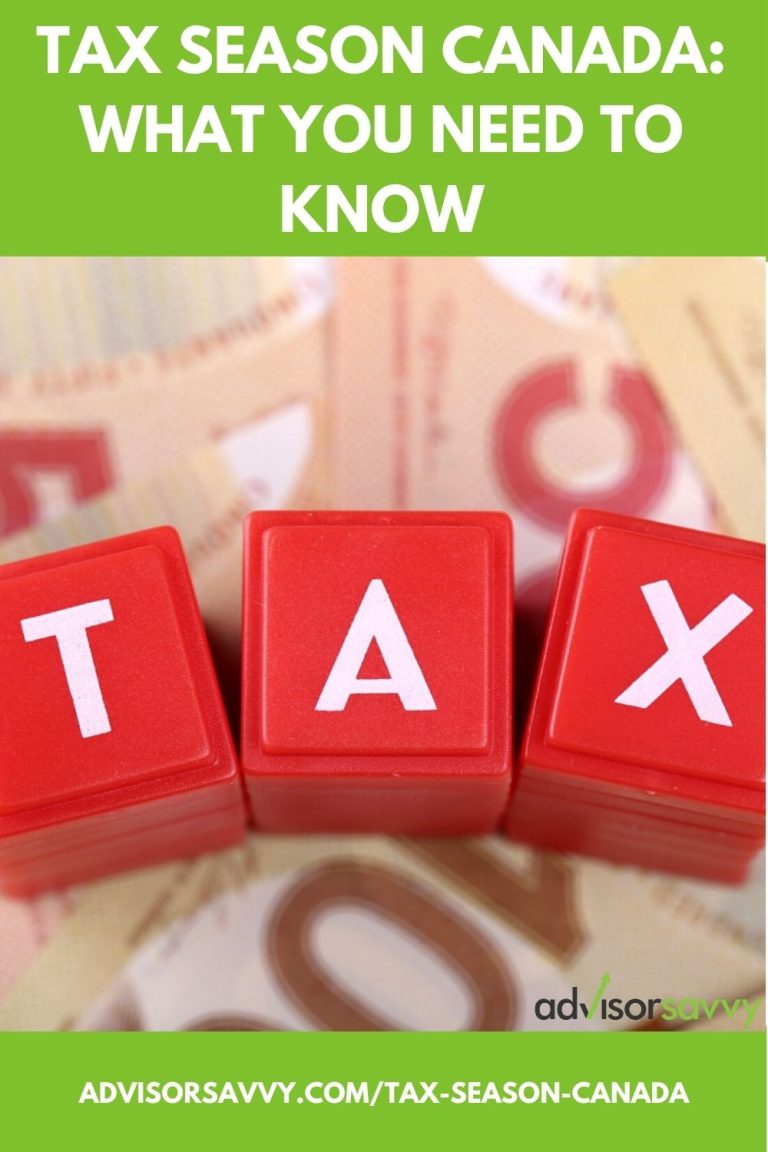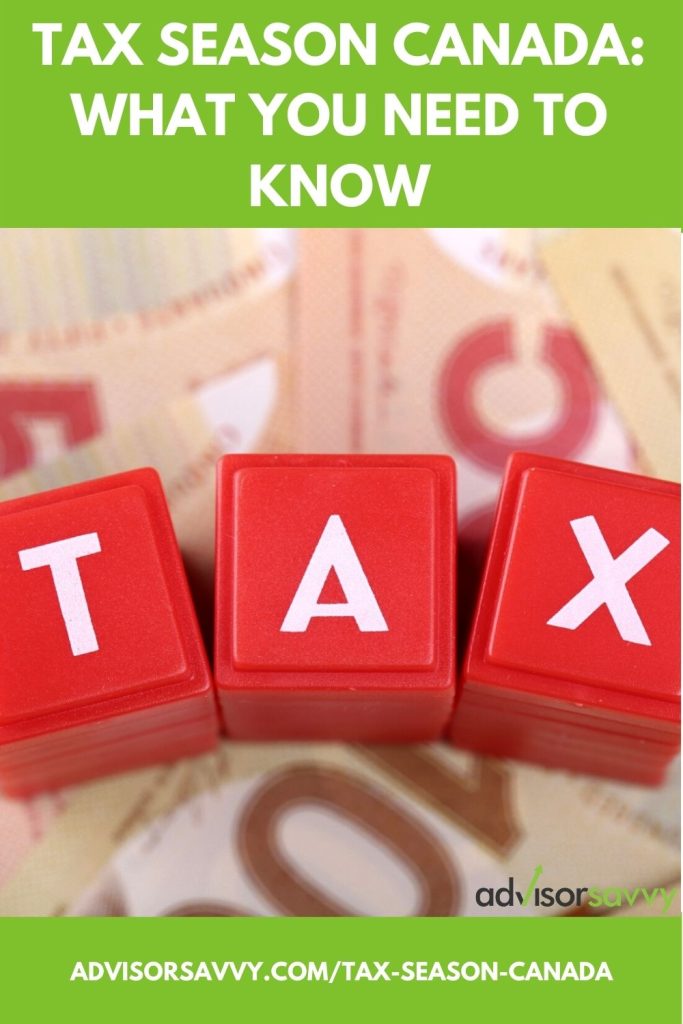 Some of you may offload the elbow grease to an accountant or a bookkeeper. Or you use web programs like Turbo Tax or Ufile to do it for you. We'd hazard a guess, however, that most of us have a very limited understanding of the tax system in Canada. Even fewer of us are well versed on changes year over year. Here are some tips for the upcoming tax year.
What is new for the 2020 tax season in Canada?
There are several changes to be aware of. Here is what you should know about the upcoming tax season in Canada.
Canada's Workers Benefit
This isn't really a new credit. It was once known as Working Income Tax Benefit. This refundable tax benefit is available to low-income workers. People who receive this benefit will notice an increase in the 2020 tax year. 
Small Business Tax Rate
It might not sound significant, but the small-business tax rate is being reduced to 9%, from 10% in the last tax year.
RRSP deduction limit
This changes every year. For the 2020 tax season in Canada, the maximum contribution is $26,500, up from $26,230 last year.
Climate action incentive (CAI)
New this tax season, this incentive encourages good environmental hygiene. Residents of Saskatchewan, Manitoba, Ontario or New Brunswick pay a carbon tax at the pumps. The CAI offsets some of those charges.
Who has to file taxes in Canada?
Most Canadian citizens file a tax return to the Canada Revenue Agency (CRA). Here's what you should know about filing your taxes.
If you owe taxes, file a return. This is also the case if you are entitled to a refund and/or if you can claim benefits or credits. In addition, file your taxes if you contribute to the Canada Pension Plan (CPP) and Employment Insurance (EI) as a self-employed person.
What are the tax brackets in Canada?
For the 2020 tax year in Canada, the tax brackets are as follows:
15% – on the first $47,630 of taxable income, plus

20.5% – on the next $47,629 of taxable income, plus

26% – on the next $52,408 of taxable income, plus

29% – on the next $62,704 of taxable income, plus

33% of taxable income over $210,371
What is the deadline for filing taxes in Canada?
Deadlines are an important part of the tax season in Canada. For personal income tax returns, the date is Apr. 30 of the following year. Small business owners have until June 30.
When can I file my 2020 tax return?
While the deadline is Apr. 30, you can file your taxes as soon as you have all of the forms, documents and information necessary to complete your return. Typically, all documentation is in hand by early March of the following tax year. In 2020, the 2019 tax season officially opened on Feb. 19.
When can I expect my 2020 tax refund in Canada?
If you anticipate a refund, you probably want to know how quickly you will get it. Here's what you should know about filing your taxes online versus by mail.
Our system is pretty reliable and speedy. Therefore, if you file online, your Notice of Assessment (NOA) and any tax refund will arrive within two weeks. However, filing paperwork is not nearly as quick. Expect to wait closer to eight weeks for your NOA and refund.
The earliest date you can file for the 2020 tax season
In 2020, the government began accepting tax return filings on Feb. 18. Similarly in 2020, the CRA will announce when it is accepting tax returns on or around the same date. Look for an announcement in mid-February, 2020.
Deadlines for filing your taxes in Canada (2020 tax year)
The tax season in Canada has specific deadlines. The deadline to file your taxes in Canada does not change year-over-year. Personal tax returns are due April 30, 2020. However, small-business owners have until June 30, 2020, to file.
What you should know about filing your taxes
The government offers many options for filing your tax return.
Online
Programs like NETFILE, as well as many others (for instance, TurboTax, Ufile, and H&R Block), allow you to send your taxes electronically and directly to the CRA. However, this option is not available if this is your first time filing taxes in Canada. In addition, other restrictions may prohibit you from using NETFILE. Check to be sure before you begin the process.
When you file online, your NOA and tax return (if you're eligible to receive one) arrives within two weeks.
By mail
Forms are available online. You can also visit a post office to get and fill out a paper return. Mail the form directly to the government.
If you opt to use snail mail, it will take up to eight weeks to receive your NOA and tax return.
How to get the most from your tax return
Understanding taxes in Canada can sometimes be tricky. A professional can guide you through your tax return to make sure you take advantage of all benefits and deductions.
However, with the abundance of user-friendly online options available to consumers these days, you may opt to go it alone. Here is what you should know to try to limit what you owe while maximizing your return this tax season.
File on time!
While this may seem obvious, many people are hit by fines for filing their taxes late. File as early as you can – even if you owe. It will limit how much of a hit you take for filing outside of the official tax season deadline.
Did you move?
Your moving expenses may be tax deductible in Canada. Therefore, if you move for work or school, investigate whether you can deduct the associated expenses this tax season. However, specific rules dictate whether you qualify.
Did you invest?
Take advantage of TFSAs (Tax-Free Savings Accounts) and RRSPs (Registered Retirement Savings Plans) to reduce the amount of taxable income at tax time. In other words, these are great vehicles for tax savings. Put as much money in them as you can to help shelter your income from taxes – and create a nice nest egg at the same time.
Was someone in your family injured or ill?
Yes, we have universal health care, but many charges we incur due to medical issues are not covered. However, some of these costs may be tax deductible. Investigate which, if any, medical expenses you paid can be deducted from your taxes, especially if you do not otherwise have private insurance.
Check out your provincial credits
Some tax credits in Canada are federal. But provinces offer different incentives and deductions that you may be able to use at tax time. Make sure you know what deductions are available to you in your province before you file your taxes.
The top missed deductions for taxes in Canada
The last thing any of us want to do is pay a penny more to the government than we already do. Therefore, it's important to know what credits and deductions you're entitled to make sure you get the best possible return.
Here are five deductions taxpayers should know about for this upcoming tax season in Canada:
Medical expenses
We are fortunate enough to have universal healthcare in Canada. But that doesn't mean we are free from all medical expenses. There are many expenses we are on the hook for that are not covered by the government or private insurance. As a result, hold on to all of your receipts for out-of-pocket expenses like prescriptions and dental fees to claim at tax time.
Moving expenses
As mentioned above, you may be able to claim moving expenses. But this depends on the reason for the move, and the distance. Don't miss out on claiming this deduction (if you qualify) this upcoming tax season.
Employment expenses
Depending on your employment situation, you may be able to write off purchases and payments related to your job. For instance, everything from your house, to your car, to tools you need for work, may fall under employment expenses as a tax deduction.
Childcare expenses
If you pay for childcare, you are well versed in the feeling of emptying your account every month. Thankfully, the cost of daycare is a deduction on your taxes if you work. But you should also know that childcare expenses include summer camp. Make sure you write it all off this tax season!
Student-loan interest
It is surprising how many people don't realize they can write off their student-loan interest. But you can and should in the 2020 tax season (if possible). Not all loans qualify so check to see if your particular loan is deductible.
Were any tax credits eliminated in Canada?
In the 2020 tax year in Canada, there are fewer tax credits that you can benefit from. The following credits no longer exist:
The public transit tax deduction

First-time donor's super credit

Provincial tax credit for tuition expenses in Saskatchewan, Ontario and New Brunswick

Employee relocation loan deduction
Who should contribute to a Registered Retirement Savings Plan (RRSP)?
If you are employed and have any income at all, you should contribute to your RRSP. Every dollar you put into your RRSP is deducted from your taxable income. So, invest early and invest as much as you can to get the maximum benefits this tax season – and save the most for retirement! 
What are the penalties for filing taxes late in Canada?
The tax season in Canada has a specific deadline. It is Apr. 30 for personal income taxes. If you file late, you pay a penalty of 5% of your balance owing. In addition, you pay 1% of your balance owing for each full month that your return is late, to a maximum of 12 months.
It's important to prepare for the tax season in Canada. It will be here before you know it.