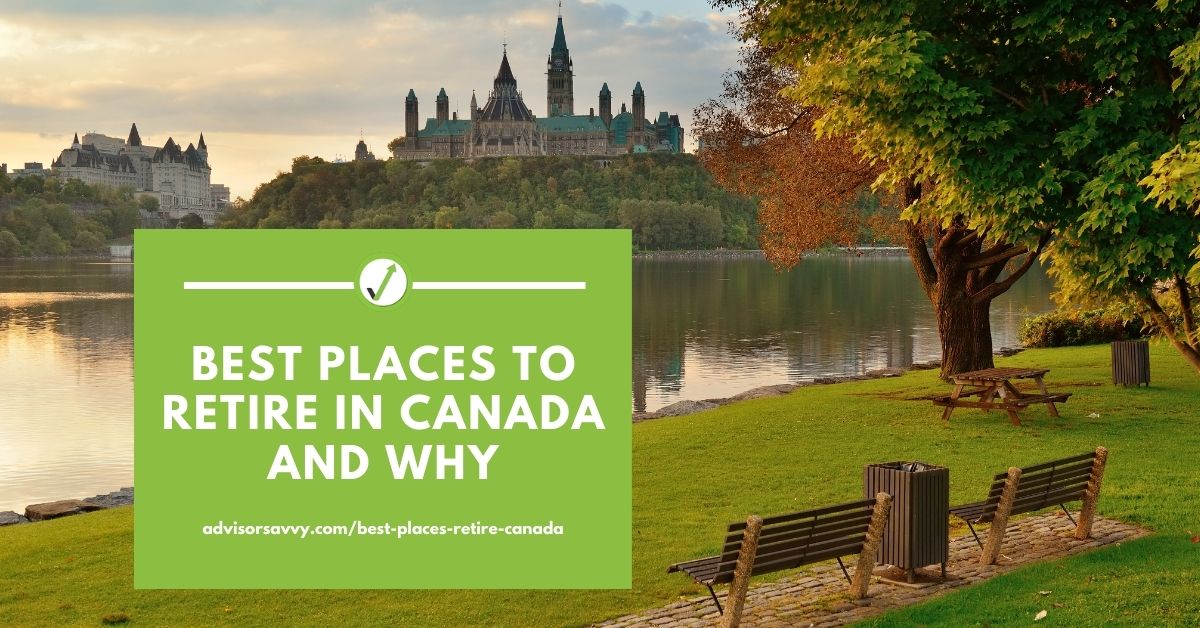 We spend most of our lives working and saving our hard-earned money, all so we can retire comfortably. That nest egg you've been gradually building up? It's there to help you live your retirement dreams the way you want, in a way that best suits your lifestyle. Sure, you might decide to stay where you are, which is a great choice if it works for you. Luckily, Canada offers so many wonderful places to retire if you're looking for a change or to mix things up! There are so many options to choose from, coast to coast, depending on where and how you want to live. Oh, let's not forget important aspects like weather, cost of living, housing, and community. Want to know where the best places are to retire in Canada? We've got you covered.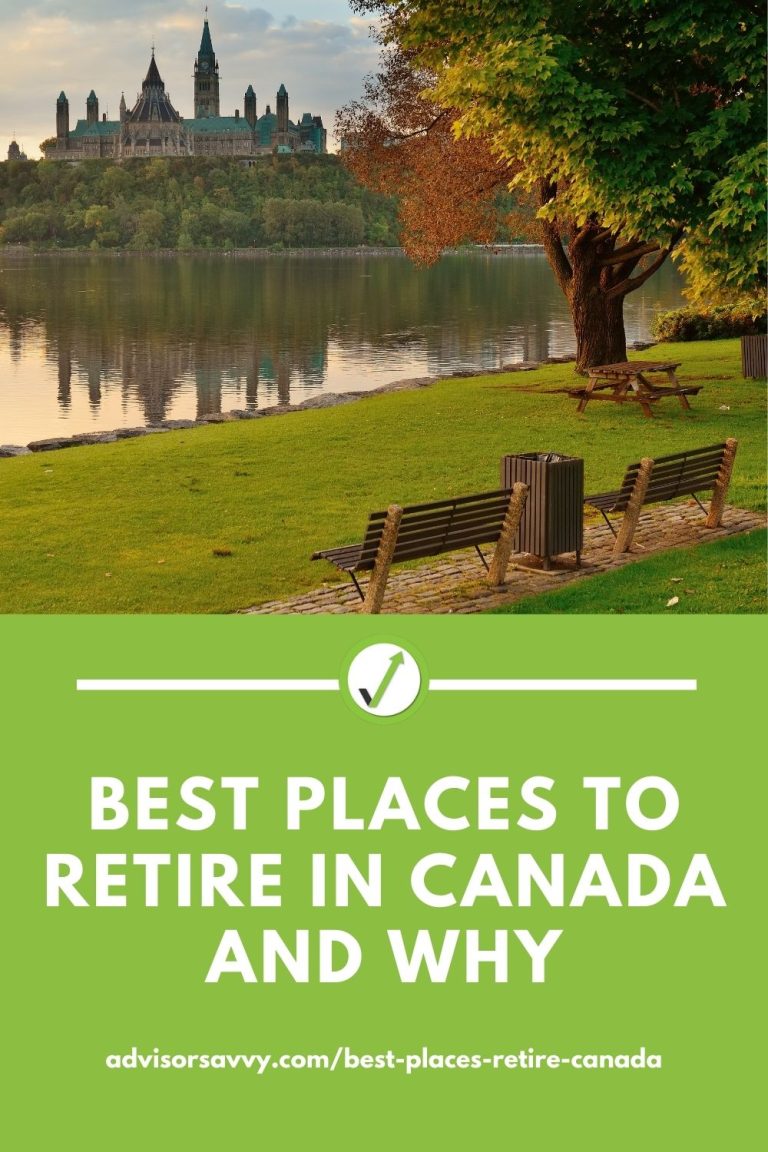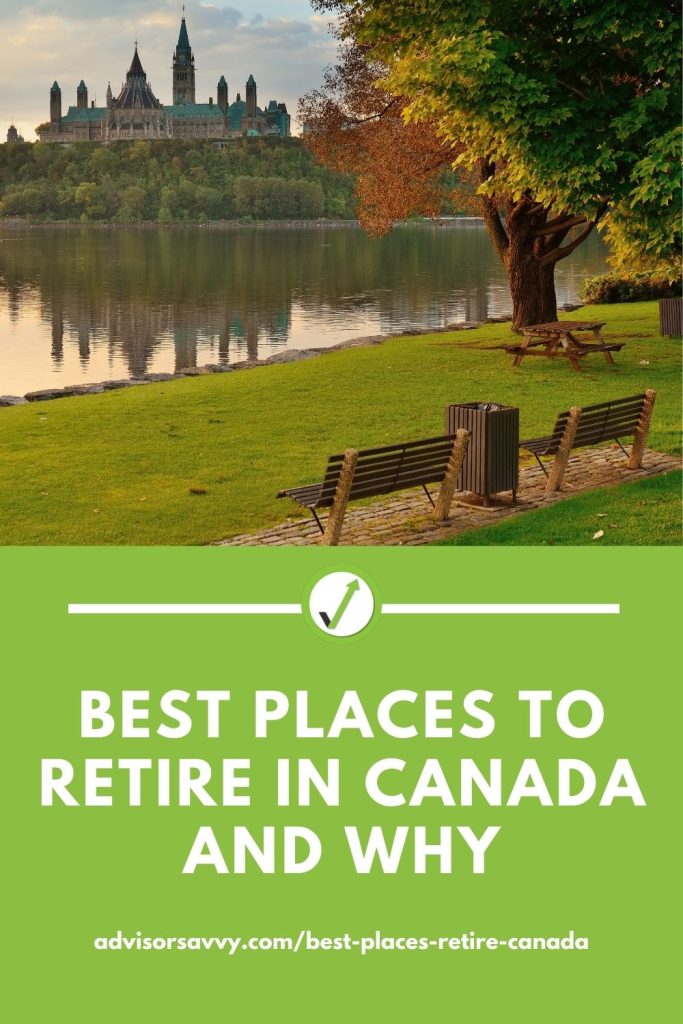 What To Consider When Choosing A Place To Retire
According to Statistics Canada, the average retirement age in 2020 was 64.5. As long as you put a solid financial plan into place at an appropriate time, you've likely built up a fairly sizeable retirement nest egg. And, of course, with more savings comes a wider variety of options and flexibility in retirement.
As mentioned before, choosing to stay in your current home or town/city is a perfectly valid choice if it fits your needs and what you want out of retirement. Maybe your grandchildren are just a short car trip away or you live in a thriving, caring neighborhood. Having the option to move elsewhere for retirement doesn't necessarily mean you have to take it.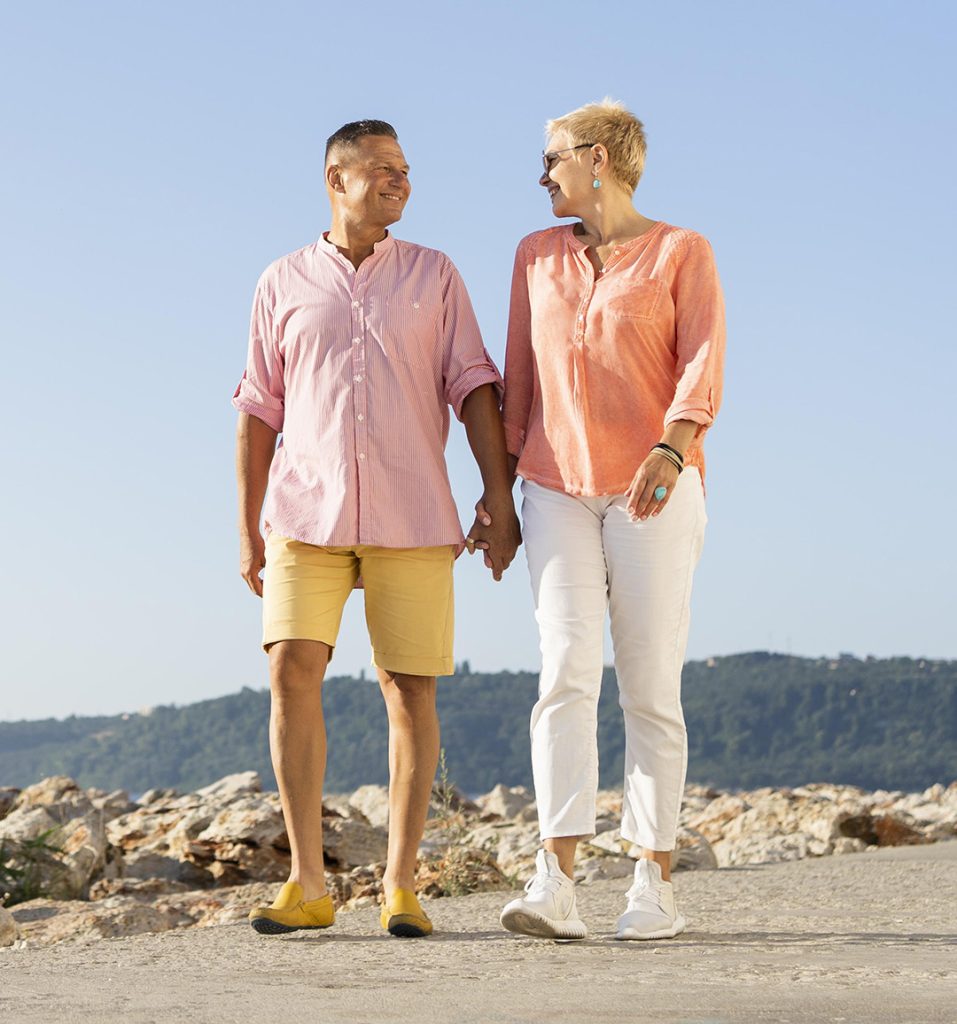 Match to your perfect advisor now.
Getting started is easy, fast and free.
The important thing to remember: what you want out of where you choose to retire depends on the type of retirement you see for yourself.
Ready to embrace a change and start this next phase of your life somewhere new? There are key aspects every future retiree needs to consider when in the planning stages, including home prices/property taxes, local amenities, population size, access to medical care, and more. In some cases, these might affect your budgeting (eg. needing a car vs. using public transit), so don't forget to look at a potential new town or city from all sides!
Let's take a look at each of these.
Property Taxes
Do you plan on retiring to a new community? If so, it's important to review the property taxes where you plan to live. With so much focus on actual home prices, it's easy to forget about these!
That is to say, even if you can buy a house or condo and live mortgage-free, you always have to pay property taxes. For instance, in the Greater Toronto Area, there is a big difference in property taxes between the east and west ends of the city. This could mean a difference of thousands of dollars depending on where you settle. It's a similar situation with condos and maintenance fees. These can vary widely depending on building age, amenities, and services, so be sure to factor these into your search.
Another thing to think about: Generally speaking, in Canada, if an area has higher home values, its property taxes will be on the lower side. If the property taxes trend higher, then home values will tend to be lower.
Note: Many municipalities offer their own online property tax estimation calculator. Be sure to check!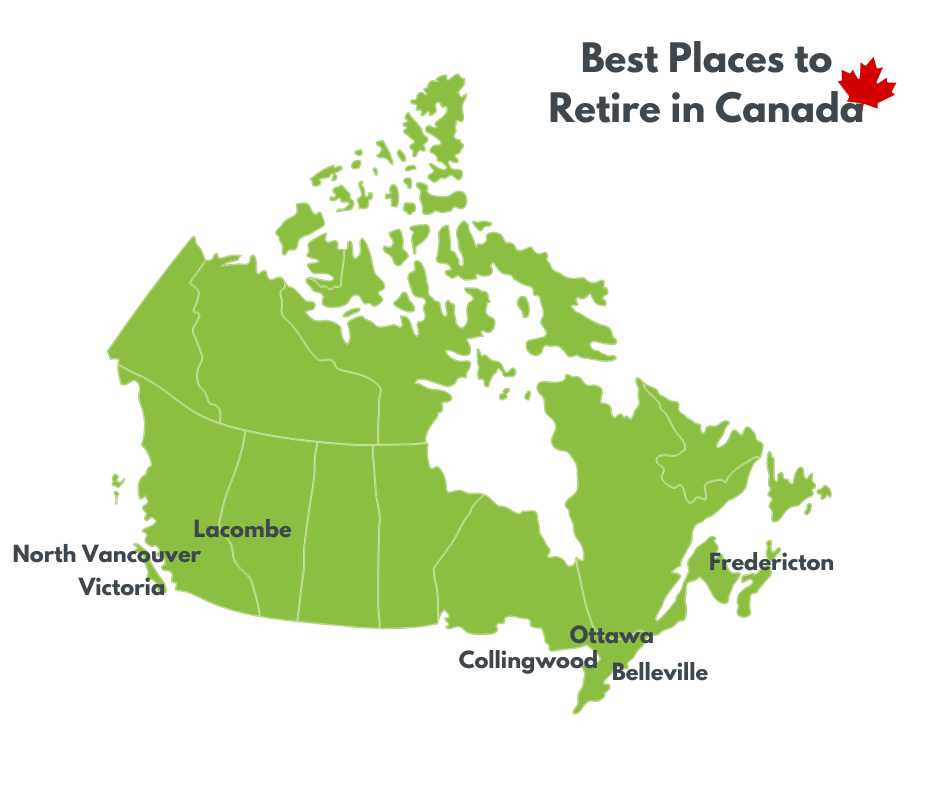 Housing
While we're here, the topic of home prices is certainly a big one. Over the course of the COVID-19 pandemic, Canada's housing market — already hot in large cities — went into overdrive, with prices soaring across the country as both employees and employers embraced remote work, and as buyers broadened their searches. According to the CBC, the average selling price of a Canadian home was $688,000 in May 2021, an increase of over 38% in the last year.
As of August 2021, the market has cooled to an extent, but it's difficult to predict what'll happen long term. There are of course still pockets of the country where you can find a great deal on a home, especially if you're downsizing to a condo, as many people do in retirement. Luckily, there are plenty of tools you can use to help in your research for the perfect home. Realtor.ca, of course, will help you get a picture of prices on the ground, but The Canadian Real Estate Association (CREA) has a National Price Map that shows you current and year-ago price levels of selected provinces and allows you to compare two areas.
Amenities And Attractions
Do you plan to live in a large city, a tiny hamlet, or somewhere in between? Certainly, where you choose to live will impact your day-to-day life.
Of course, a more urban area will have just about anything and everything you'll need — including public transit so you can cut down on car use (or just get rid of it). But for smaller towns or villages, there are some things you might want to keep in mind.
Firstly, what about entertainment? Where is the closest movie theatre? What is the public library like? Are there recreation facilities, great public parks, or festivals? If you're a fan of different cuisines and of dining out, what types of restaurants are around?
Secondly, what about stores and/or malls? For instance, how close is a decent grocery store, corner store, and gas station? If you have specific medical needs, are there pharmacies or home health care stores (or even cannabis dispensaries) where what you need is available? What about farmer's markets or local goods?
Finally — and for many people moving to a new place, most importantly — what about the community? Does the municipality offer free activities/groups (especially for seniors or retired people)? Are there religious services or communities that align with your beliefs? What about any volunteer or even part-time work opportunities?
When you get down to it, there is plenty to think about. Access to a wide variety of amenities and attractions is something people might take for granted. Even something like access to an airport for people who want to travel frequently is something that needs to be thought about. Ultimately, the older you get, easy access to the things you need to live your best life becomes even more important.
Population Size
Seems easy enough to find out, right? But it's not just the current population you want to consider. For example, small communities can easily grow depending on how close they are to a larger city. Older areas can also become more expensive. Learn about the place where you plan to live and research the areas nearby. You want to know what the next 20 years might look like in your community.
Access To Medical Care
Having easy access to quality medical care is always important. It's even more critical in retirement.
You might have minimal medical needs now, are in great physical/mental/cognitive shape, but, as we all know, many aspects of aging are simply unavoidable. So, while you don't need to be within a ten-minute drive to a doctor, you also want to know that medical care is not too far away. See what hospitals are close by, as well as how many doctors service the town/city. Check for any after-hours or emergency clinics, too. Health benefits will vary from province to province, too, so be sure to research these.
Thinking long-term, consider the availability of nursing facilities and assisted living options.
Climate
The weather of a particular place is especially important to consider if you have specific health concerns. For example, if you have arthritis, living somewhere where you need to shovel snow all the time or where it rains frequently might be less than ideal. Likewise, if you have breathing issues, a place with high humidity might not be high on your list.
That said, it could also come down to personal preference. For example, if you're absolutely done with harsher Eastern Canada winters, relocating to the west coast might be good for you.
What it truly all comes down to, factoring in all of the above, is how best a place fits with your overall lifestyle, needs, and budget. Ask yourself whether the place you're considering aligns with your current life, including how safe you feel, and how close you are to various amenities and comforts.
Whether a big city or small town, you'll have your own personal checklist of what'll make the perfect place to retire. Take your time and consider everything carefully!
Best Places To Retire On Canada's West Coast, And Why
Victoria, British Columbia
If you currently live — or want to retire on our country's west coast — Victoria, B.C., is one of Canada's best places to choose. Why? For one thing, the property taxes are fairly low. It also offers the mildest climate (and one of the driest) in all of Canada. It's also easy to access from Vancouver. Love parks? There are 48 regional, provincial, and federal parks in Greater Victoria, totaling more the 7,600 hectares.
Population: 85,792 (but the Greater Victoria Area has a population of 389,910 as of 2021)
Average temperature: 8c in January and 20c in July
Average house price: $843,600 (July 2021)
Property Tax Rate: 0.52035% (eg. a home valued at $500,000 will have $2,602 in taxes)
Doctors' offices per 100,000 residents: 309
Local attractions:
North Vancouver, British Columbia
North Vancouver, B.C. is also incredibly beautiful. While it is a much smaller community than Victoria, homes do come with a much bigger price tag. But like Victoria, property taxes in North Vancouver are reasonable, and won't stretch retirees' budgets. If you like oceanic climates, this is the place for you. There are also plenty of high-rises if you're thinking of downsizing. The city is commonly lumped together with the District Municipality of North Vancouver and West Vancouver — collectively called the North Shore.
Population: 59,225
Average temperature: 6c in January and 23c in July
Average house price: $1.4 million (2021)
Property tax: For a single detached residential home assessed at $1,547,793, you'll pay $2,733 in municipal taxes in 2021.
Doctors' offices per 100,000 residents: 209
Local attractions:
Best Smaller Town In Canada To Retire To
Collingwood, Ontario
Located on Georgian Bay and featuring a downtown that's officially designated as a "Heritage Place," Collingwood is one of Ontario's gems. It's just as wonderful in the summer as it is in the winter, offering both skiing and beaches galore. Other reasons why it's a top pick for retirement? For one, the Blue Mountains/Blue Mountain Village provides a scenic and relaxing lifestyle. The area of Collingwood is also becoming a hot spot for the 55+ plus crowd. In 2020, people 65+ represented 28% of the population and the median age is 48. As it becomes more popular with retirees, it offers a feeling of community for the city's growing number of active and social seniors.
Population: 24,952 (2020)
Average temperature: -1c in January and 25c in July
Average housing price: $624,900 for the Southern Georgian Bay region, and the median dwelling value of Collingwood proper is $391,272 (2021)
Property tax rate (residential): 1.137457% (2020)
Doctors' offices per 100,000 residents: 48
Local attractions:
Belleville, Ontario
So why is Belleville on our list of top retirement spots in Canada? For starters, it offers small-town living with natural beauty — to the tune of 45 kilometres of groomed trails. In addition, Belleville is located halfway between Toronto and Montreal, offering easy access to services and amenities of larger cities. Bonus: It's also less than an hour away from the U.S. border. This quiet community is a wonderful option for retirees looking for a calm, waterfront place to live that's also easily accessible to conveniences.
Population: approx. 49,000 with a regional population of around 200,000
Average temperature: -2c in January and 27c in July
Average housing price: $497,500 for the region (July 2021)
Property tax rate: 1.642842% (2020)
Doctors' offices per 100,000 residents: 92
Local attractions:
Glanmore National Historic Site
Best Place To Retire In Canada If Money Is No Object
Vancouver, British Columbia
Do you have the means, and want to retire in a bigger city? Well, Vancouver is one of the best places in Canada to pick. And while it certainly isn't within every (or even most!) retirees' budgets, it has been consistently ranked one of the world's most liveable cities. For one thing, Vancouver's accessibility to, well, everything, makes it a great place to live. And with its warmer climate, breathtaking beauty, and proximity to nature and outdoor recreation, it's no wonder it is on our list of top retirement spots.
Population: 2.5 million (Greater Vancouver Area)
Average temperature: 7c in January and 22c in July
Average house price: $1,175,500
Property tax rate: 0.24683% (2021)
Family doctors per 100,000 population: 177
Local attractions:
Toronto, Ontario
Toronto is a hot spot for people who want to retire in the hustle and bustle of a big city. While home prices do have a reputation for being very high, there are pockets of the city where you can find a deal — not to mention the thriving condo market for all you downsizers. Bonus: property taxes are low given the amazing entertainment, amenities, and services the city offers. Ultimately, Toronto is a great place to settle in retirement if you want anything and everything at your fingertips, and are ready to fully embrace city life.
Population: Just over 3 million
Average temperature: 0c in January and 27c in July
Average house price: $1,054,300
Property tax rate: 0.599704% (2021)
Doctors' offices per 100,000 residents: 3237
Local attractions:
Best Place To Retire In Eastern Canada, And Why
Fredericton, New Brunswick
One of the best places to retire in Canada is on the east coast — New Brunswick's capital city, Fredericton. More people need to head east and visit this city — and, frankly, the whole Maritime region — to see why they should retire here. For starters, Fredericton is both beautiful and affordable. It offers the convenience of an urban centre with modern amenities, yet still maintains a small-town feel. It's also beside the picturesque St. John River, and is a short day trip from the world-famous fly fishing of the Miramichi River. And, importantly, you the housing prices, property taxes, and cost of living are perfect for a retiree on a budget.
Population: 111,024 (Greater Frederiction Region)
Average house price: $237,900
Property tax rate: 1.42110% (2021)
Average temperature: -4 in January and 26 in July
Doctors' offices per 100,000 residents: 134
Local attractions:
Odell Park & Odell Arboretum/Fredericton Botanic Garden

Overall Best Place To Retire in Canada, And Why
Ottawa, Ontario
The nation's capital tops our list as the best place to retire in Canada. Why? It comes down to the combination of convenience, attractions/entertainment options, weather, and reasonable affordability. The city is, after all, the fourth-largest urban region in the country, and is frequently found on 'best place to live' or 'most liveable city' lists. Furthermore, Ottawa offers tons of green space, arts, culture, sports, and pocket communities of every size. And let's not forget the over 100 festivals and events happening each year, including the Canadian Tulip Festival, Bluesfest, and (of course) Canada Day celebrations.
Given its designation as Canada's capital, Ottawa is also a very multicultural city, with a large immigrant population. It's especially notable for its bilingual population, with nearly half of its residents speaking both English and French. On a practical level, the city has an award-winning transit system, 2.64 doctors for every 1,000 people (higher than the national average of 2.20), and a low crime rate.
Population: 1.4 million (Ottawa Region)
Average house price: $660,400
Property tax rate: 1.06841% (2021)
Average temperature: -6 in January and 27 in July
Doctors' offices per 100,000 residents: 781
Local attractions:
The National Gallery of Canada
Best Place To Retire In Canada On A Budget
Lacombe, Aberta
Situated right in the middle of Alberta is the beautiful city of Lacombe. Central to the province, Lacombe is approximately 120KM south of Calgary and 25KM north of Edmonton. Nestled between the prairies in the east and the Rockies to the west, Lacombe has a main street lined with beautiful Edwardian buildings — often used as backdrops for movie sets — giving the city a small-town feel.
Population: 13,057
Average house price: $327,000
Property tax rate: 1.089% (2021)
Average temperature: -10 in January and 17 in July
Local Attractions:

A note on sources:
Average housing price via The Canadian Real Estate Association's National Price Map
Tax information via Wealthsimple/individual municipalities
Information on doctors via Maclean
---
The Best Place To Retire Is Up To You
Whether you're looking for a big city or scenic countryside, there are many places to put down stakes in retirement. These are just a few of the best places to retire in Canada to get you started in your journey.
Above all, it's important to remember that you have spent your working life saving for this. Now, it's time to reward yourself in a way that best suits your needs and your dreams.