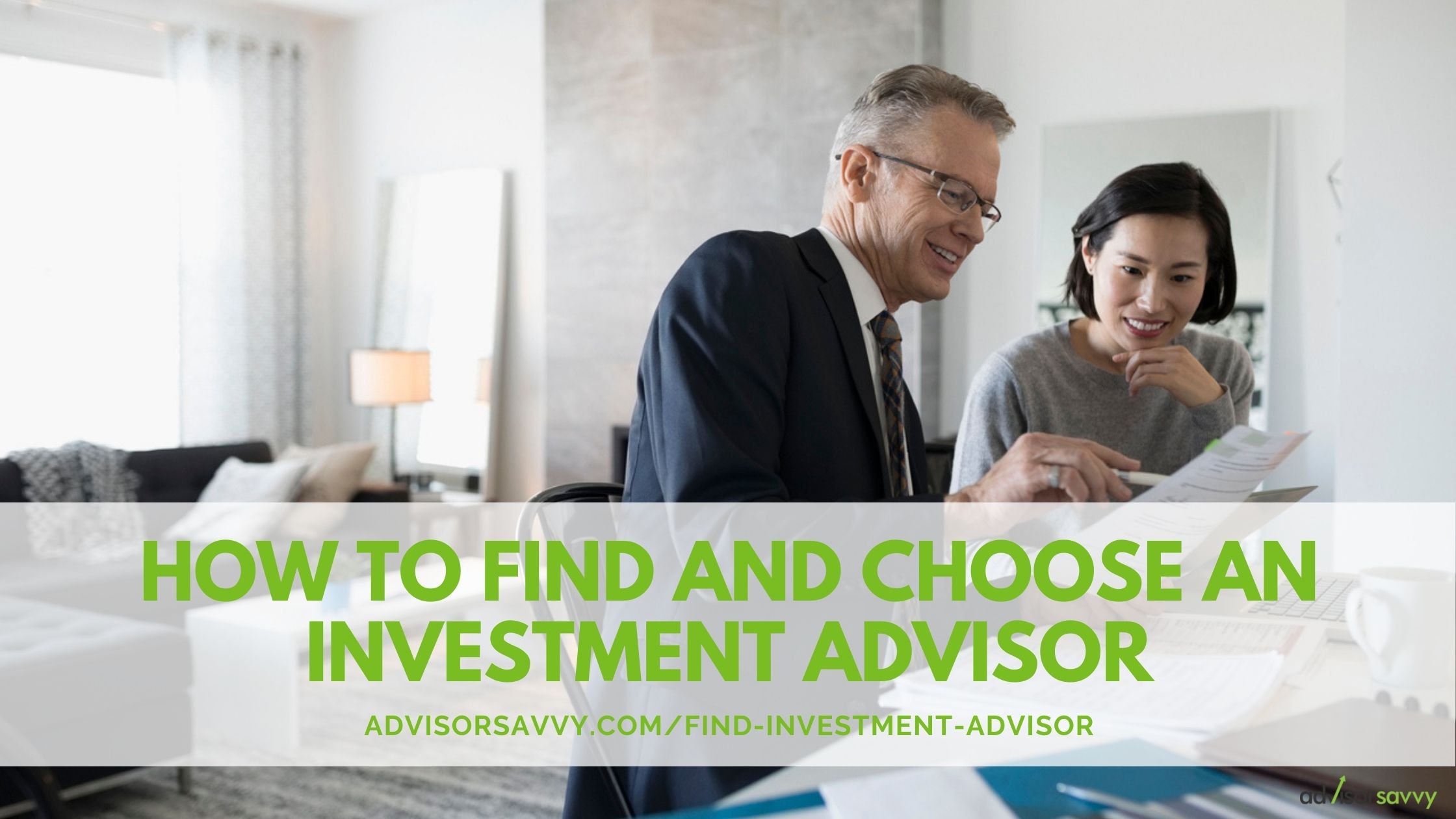 Many people who seek counsel on how to manage their finances turn to a financial planner. But, have you ever considered engaging an investment advisor? Do you know how or if you'd benefit from using an investment advisor, and how to find one?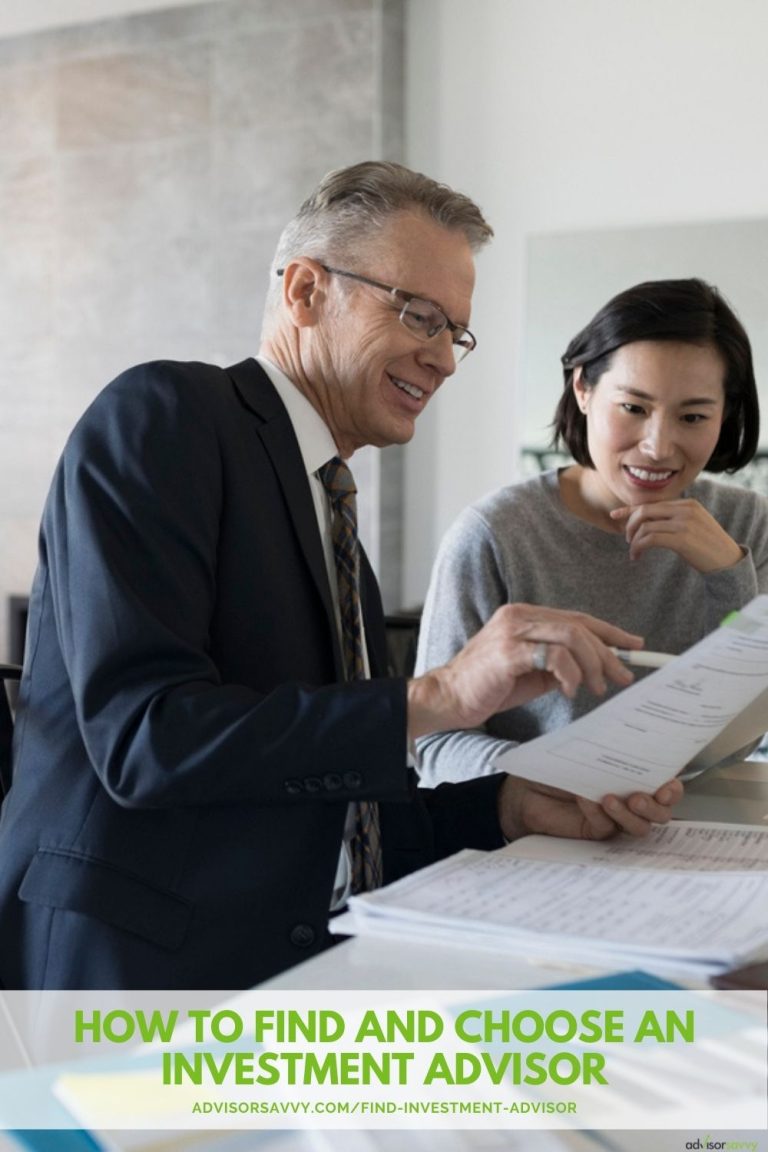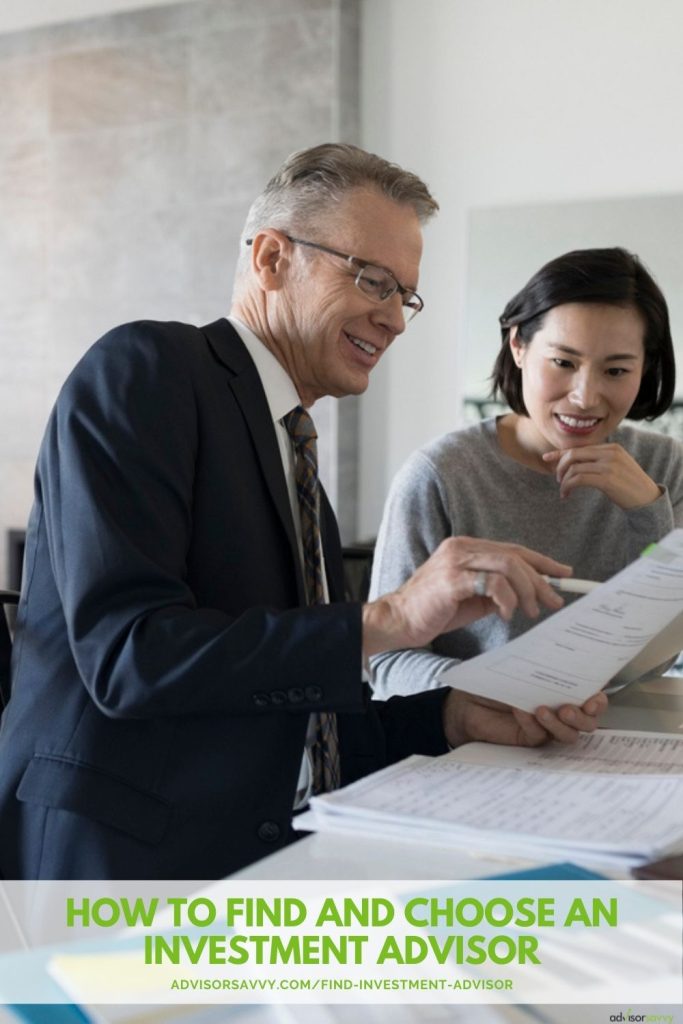 What is an investment advisor and what do they do?
The role of an investment advisor is to recommend quality investments. They provide advice on securities, such as mutual funds, stocks and bonds. Typically, they work for firms (these firms can be independent or owned by banks). Investment advisors work with you to build a portfolio of investments that are best suited to your financial situation. They consider both your long- and short-term financial goals. Typically, they are paid a commission or a flat fee for their services.
What is the difference between a financial planner and an investment advisor?
The terms financial planner and investment advisor are often used interchangeably, but they are, in fact, different roles.
Financial Planner
Look for a financial planner that has a Certified Financial Planner (CFP) designation. Their role is to look at the entirety of your finances and make recommendations for how to manage them and invest in the market to further your savings. They recommend quality investments and analyze securities, such as mutual funds, stocks and bonds. Typically, they make their money off of investments you choose, on a commission basis. They can also be fee-based. A financial planner will help you build a portfolio of investments that are best suited to your financial situation and long-term and short-term financial goals.
Investment Advisor
An investment advisor gives advice on how to manage your money. Look for investment advisors with a Chartered Financial Analyst (CFA) or Chartered Investment Manager (CIM) designation. They should be well-versed in the market and be able to give advice on which savings, investment and insurance tools you need and should invest in. While they do know about the market and can make investment recommendations, they are less specialized in investments than someone for whom that is all they do. Still, they are a great source of educated advice in overall financial strategy.
There is so much more to investing money than savings and stocks, and so much more to know about how to best invest your money based on your goals. You choose the level of involvement you have in managing your money. The key is to make sure your money is set up in a secure way that is best designed to successfully meet your own specific goals, no matter the level of investment you want to have in managing it.
Types of investment advisors
Independent investment advisors in Canada
These agents are not associated with a particular financial institution. Because they are not being paid by a specific company, they are able to offer a broad list of investment products. They make their money by being paid a commission from the company that provides the product that has been sold.
Financial institution investment advisors
This type of advisor is typically a banker who is limited to the products they can offer and sell you due to the limitations of what is offered at the institution for which they work. Investment advisors at financial institutions typically make a salary and do not work off commission.
Getting started with investments
Why do people invest?
No matter your income, it's a good idea to invest and take advantage of the opportunity to protect and grow your money. The type of investments, and how much is invested, depends on personal risk tolerances, your financial circumstances and your financial goals.
Some of the more common reasons people invest include:
Growth in wealth
Long-term financial security/retirement
Meeting particular financial goals
Saving on taxes
Education savings
When should I start thinking about investing?
As soon as you have any income at all, it is wise to take a portion and set it aside in an investment of some sort. With the right guidance from an investment advisor, even a small amount of investment will see growth. And, there's never a better time to make money off your money than right now, is there?
Who can benefit from investments?
Anyone can benefit from investing, as long as they understand the hows and the whys and restrictions of the investment choices.
The best way for someone without a solid pension to be able to retire is by making sound investments as soon as possible. The best way to ensure children can afford a post-secondary education is by investing in RESPs.
Ultimately, investing wisely will ensure financial security when you need it most.
Do I need an investment advisor?
Managing your own market portfolio and running your own investments is easy thanks to online investment tools. But, just because you can doesn't mean you should.
It really depends on how comfortable you are with your market knowledge. Like all things DIY, cutting corners can be costly if you don't know what you're doing. Enlisting the help of someone whose income and reputation are based on building quality, lucrative portfolios is the best way to ensure your money is invested wisely.
When it comes to investing your money, you get what you pay for.
How to find, choose, and hire a good investment advisor in Canada
Due diligence
Your time is precious but so is your money. It's important to take some time, upfront, to make sure your potential investment advisor is registered. There is a directory of registered investment advisors to assist you. The list is also a great guide to allow you to be confident you are only searching from a pool of registered advisors.
Once you've narrowed down your preferred list, it's wise to check to see if they have a disciplinary history with the Canadian Securities Administrators (CSA). The CSA maintains a full list of all instances of disciplinary action or complaints against a registered agent.
Know and understand your needs
Considering your needs and goals is a critical step to take before you make any large financial decisions. You also need to do a gut-check to gauge how comfortable you are with risk. If you're planning a family or retirement in the near future, you likely want investments that are stable. You want to avoid investments that could be overly affected by market fluctuations.
If you're planning for a way-off retirement and have a higher risk tolerance, you might be more willing to build a riskier portfolio that could potentially lead to more lucrative returns.
Understanding your needs and risk tolerance better equips you to know what questions to ask,
How do I find a good investment advisor?
It's not easy to hand over your hard-earned money to a person who will make money off it. You need to trust that they will have your best interests at heart and will make investments based on your needs and risk tolerance. A CFA is the only designation that requires an advisor to work in the best interest of their clients. This is called a fiduciary duty. It empowers clients to trust that the money they hand over to a virtual stranger is distributed to and invested in products that the planner truly believes to be wise investments.
Asking friends, colleagues or peers for referrals is a good step towards building a reputable pool of advisors to meet with. Do as much background research as you can beforehand. If an investment advisor has messed with clients' money in the past, it won't be hard to find a not-so-good review on the internet.
Interview potential advisors. Have a face-to-face meeting, because there is no better way to get a feel for someone's personality than by asking them questions and gauging their reaction.
What should you ask a potential investment advisor?
When meeting with an investment advisor, there are a few important questions you should ask to decide if they'll be the right advisor for you.
How long have they been an investment advisor?
What credentials do they have?
Do they have a minimum investment requirement?
How do they get paid?
Which products are they licensed to sell?
Make sure you explain your risk tolerance and confirm they're comfortable working with whatever parameters you set. Ask to see examples of investments and the returns on those investments for clients with similar goals and risk tolerances.
How do investment advisors get paid?
Whenever you're dealing with a person who will be making money off of the guidance they provide and the products they sell, it's reasonable to ask them how much money they'll make off of your business.
While rates vary, typically investment advisor fees in Canada are about 1% of your portfolio value. Like financial planners, some will charge a flat fee or an hourly rate.
So, that's what they charge, but how do they get paid?
Salary
If you choose an advisor that works for a large company, like a bank, they likely make a salary. They do not make money off of the products they recommend to you. They may, however, get a bonus based on the number and size of the products they sell.
Fee-based
In the case of a fee-based advisor, they charge clients directly for their services. The money they make can be based on a per-service fee or a payment on the basis of the value of the assets invested.
Typically, a fee-based advisor is registered to sell securities. Some, however, are not. Many also work for brokerages.
Commission-based
This is the most common type of pay structure for advisors who work in brokerages. With this type of payment structure, your advisor gets a payment based on the investments you buy into.
Clients who deal with commission-based advisors don't pay their advisors for their services. This might seem like a great deal for investors but it's important to understand that they still make money off of you. Typically, the money they make is a percentage, directly related to the money you invest.
Are investment advisors worth the cost?
Your money is only as safe as the person you trust to manage and invest it. You can have a general idea of the markets. That doesn't make you skilled enough to know how to invest effectively.
Whether you have a low- or high-risk investment style, you want someone educated in the minutiae of the market. A skilled advisor who makes educated guesses and follows market trends increases the chances of meeting your financial goals.
So, are they worth the cost? If you do the background work to make sure you're hiring a high-quality investment advisor, you'll make the money back you paid them, and then some.
How much money do you need to hire an investment advisor?
The amount of money you need to make it worth hiring an investment advisor varies. Typically, especially if they take a percentage rather than a flat fee, they will want a larger portfolio size, in the tens, if not hundreds of thousands of dollars. Fee-based advisors will require less.
Ultimately, it's wise to set aside money if at all possible, in any amount, and get quality advice on how to invest it in order to watch it grow. Start with anything, and then as it grows, you'll have more to invest. A good investment advisor will be able to guide you to that goal, no matter the initial investment.