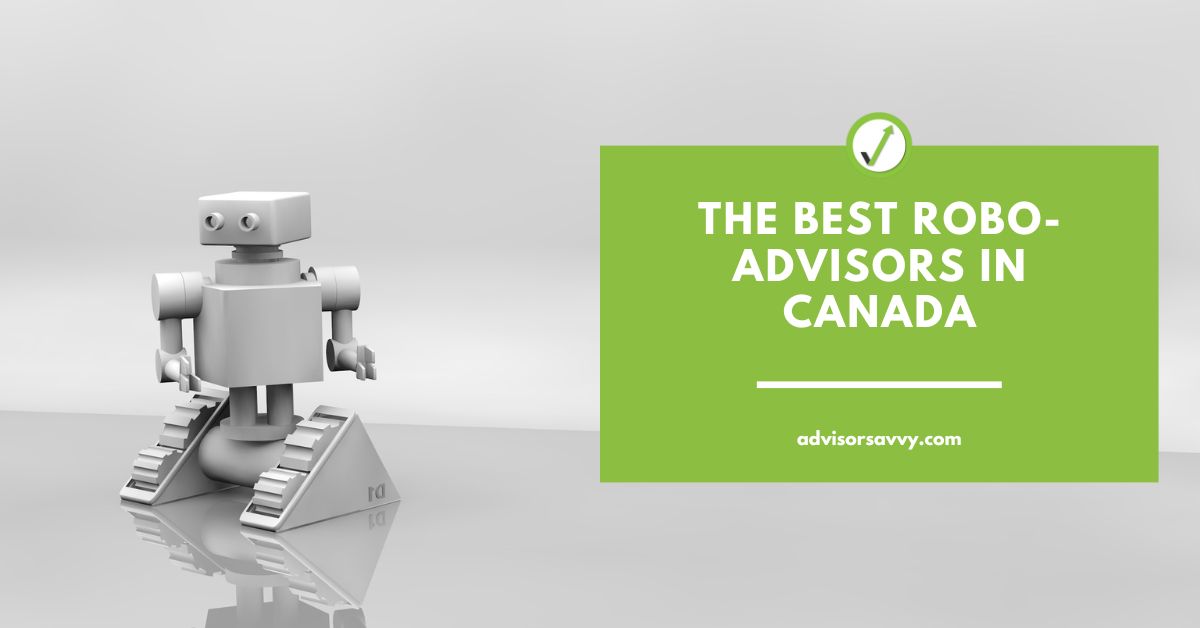 There are many, many investment options. But deciding where to invest your hard-earned money is not exactly easy. The best investment options for your needs change in any given year. And these changes can happen quickly. However, there are some fairly trustworthy places to invest that should give you returns and security. If you're new to investing and not sure what to do, a Canadian robo-advisor might be a great choice. If so, it's important to understand what this is, as well as the best robo-advisors in Canada.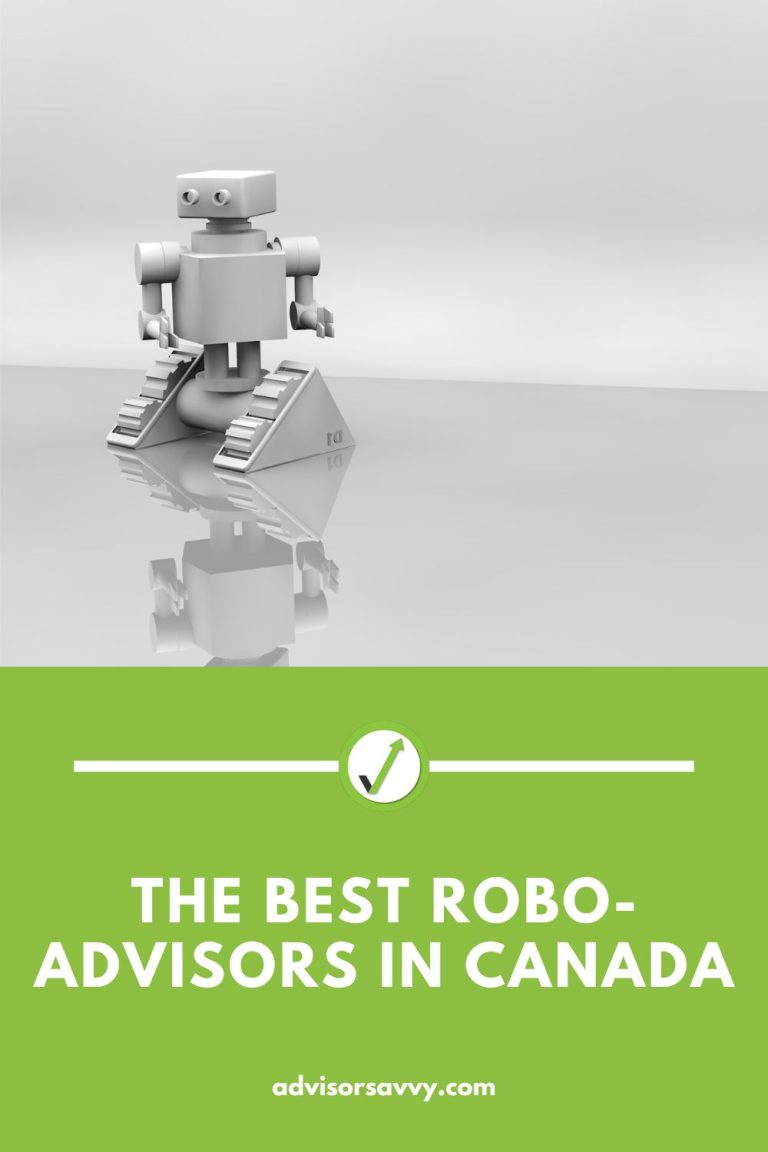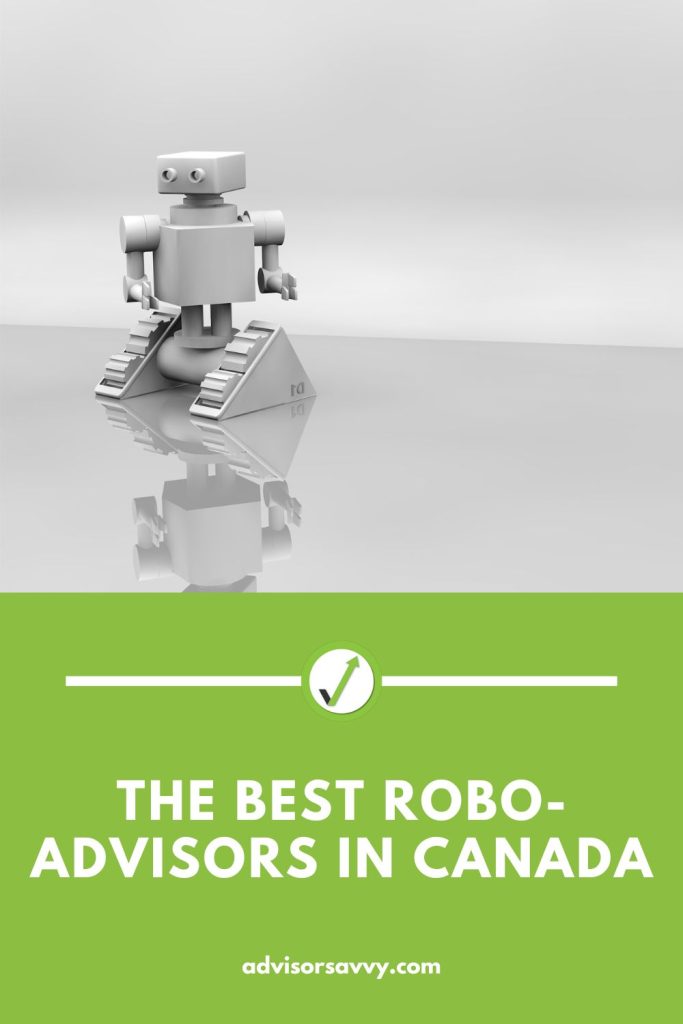 Why Invest Your Money?
When most of us think about investing, we think about making money. And that is definitely a plus. But there are other reasons to invest other than saving and earning.
Shelter Your Income
Some investment products, such as tax-free savings accounts (TFSAs) and registered retirement savings accounts (RRSPs), shelter your taxes. To clarify, the money you invest is deducted from your taxable income and thus, untaxed. Therefore, these investments help keep more money in your pocket. And the more money you have to invest, the more your investment can grow. In this way, investing your money is a double bonus: it lowers your taxes each year. And this allows you to keep more of your money to save for the long term. It's a win-win!
Financial Planning
Setting financial goals with your advisor helps make sure the money you invest works toward your personal goals — whether that's starting a business, going on a vacation, or retiring. By investing your money, you can meet those goals more quickly by earning money off of your investments.
Make Money Off Of Your Money
Whether or not the money you invest is tax-sheltered, if you invest wisely, you can watch those funds grow. In other words, the more you invest, the more you earn. Your investment style and needs determine how much growth you might see over time. For example, if you want to save for a trip in three years, you don't want to risk losing that money on a high-risk investment. However, if you're saving for retirement (which may be a long way off), you may take on more risk for a greater return. With long-term investments, you have more time to recover if the markets fall.
There are many reasons to invest. So are the hows. But investing is much easier said than done. That's why more and more investors are turning towards robo-advisors to run the show.
Related Reading: Best Free Tax Software in Canada
What Is A Discount Brokerage?
Canada has a number of highly respected online brokerages to help you invest your money. An online, or discount brokerage, appeals to a wide range of investors. They are less expensive and offer low trading fees. And this makes them attractive to investors.
An online broker builds an account they use to invest in high- or low-risk investments. Which investments they choose depends on your personal preferences and risk tolerance. This type of investing is all DIY. And this is great for those who know what they are doing, or if you invest in lower-risk options. You can most certainly pick higher-risk stocks. But you may not want to DIY these types of stocks unless you have a solid understanding of the market,
Examples of discount brokerages include Questrade, Qtrade, TD Direct Investing and Scotia iTrade.
How Do Online Brokerages Work?
Traditional brokers offer help and education. In addition, they buy and sell stocks on your behalf. In exchange, you pay a commission. An online broker takes over the job of the flesh-and-blood broker. Instead, you decide what stocks to buy and sell.
Start by researching which online brokerage best fit your investment needs and style. Then, sign up for an account and start investing. And you can pick from a wide variety of investment options. This includes stocks, mutual funds and bonds. But you manage those accounts on your own. And you are responsible for decisions related to them.
What Is Self-Directed Investing?
Really, it's just what it sounds like. With self-directed investing, individuals trade on their own behalf. This type of investing is not something the average investor usually chooses. Professional help, especially when it comes to the ins-and-outs of investing, is always helpful. But for informed investors, paying a broker fee seems like a waste when that money can be invested. This type of investor does not want or need, to rely on other people when deciding when to buy and sell.
What Is A Robo-Advisor?
A robo-advisor is a newer, automated digital option. It is a great tool for a newer investor. Or, for someone who doesn't want to actively manage an investment portfolio. Robo-advisors are a lower cost option because you don't pay for the expertise of a specific advisor. And they take the guesswork and stress out of managing investments. With a robo-advisor, you select your investment style and preferences, as well as the amount you would like to invest. Next, a portfolio is built for you. Then the software regularly and automatically updates and adjusts your portfolio to make the most money for the investor.
What Do The Best Robo-Advisors Invest In?
There are multiple ways that robo-advisors invest your money. For example, you can choose to invest in mutual funds or Exchange Traded Funds (ETFs). Or, there are bank accounts that exist for the purpose of investment.
Robo-advisors typically rely on chosen risk preferences and returns. While robo-advisors can put assets in different types of investments — such as stocks, bonds, futures, commodities, and real estate — the funds are often invested in ETFs.
Ultimately, even if you do rely on a robo-advisor, it's important to understand all of the available investment products.
Mutual Funds
Mutual funds may be seen as risky by some investors. However, they are still lower risk than other options. And they do tend to allow greater returns for the risk level. Mutual funds are run by a money manager. The manager pools investments from multiple investors in order to invest in multiple places. This helps protect investments from market ups and downs that can affect an industry.
Exchange-Traded Funds (ETFs)
ETFs are traded similarly to a stock. Except, instead of a particular company, an ETF is a collection of securities that are traded on the stock market. An ETF can contain different types of investments, including bonds and commodities.
Stocks
The cost of individual stocks varies on a day-to-day basis. However, the overall truth is that the stock market increases in value over time. That's what makes investing in the stock market a wise choice for long-term investors. Investing in stable companies goes a long way towards helping you earn money over time.
Bonds
Often considered a more stable choice than stocks, bonds are a great investment choice if you want a guaranteed return on your investment. With a bond, you lend money to an issuer. In return, they pay you interest after a specific time period has passed.
Related Reading: 5 Best Money Market ETFs in Canada
What Are The Best Robo-Advisors In Canada?
Before we look at the best robo-advisors in Canada, it's important to know how robo-advisors emerged.
Digital platforms have been around for a while. At first, it was a simple online interface meant to make the job of advisors easier during the economic downturn prior to 2010. However, since then, average Canadians are taking advantage of this option. They are a low-cost alternative to investing for those who are confident in their ability to manage their own portfolios, with the support of a digital platform.
If you decide to use a robo-advisor for investing, there are many options. Therefore, it can be hard to know which one to choose. For example, ease of use and the available options make Wealthsimple a popular choice for investors. But there are many others. Here are a few of the best robo-advisors in Canada.
Many robo-advisors require a minimum investment in order to get going. Wealthsimple, however, is for investors who don't have a lot of money to invest. To clarify, there is no minimum investment amount.
Returns on investments with Wealthsimple are generated by investing in broad-based ETFs with low MERs (Market Expense Ratio – the combined cost of fees, taxes and expenses charged to the account). These types of investments are lower risk, which generally provides lower, but more reliable, returns.
In addition to helping get your foot in the investment door, Wealthsimple also has relatively low management fees. And this makes it an all-around good option for new or low-level investors.
Fees: Wealthsimple charges .05%, reduced to .04$% for investments above $100,000. ETFs have a .02% charge added to the fund fee.
Minimum investment size: None
Investment style: Customized portfolios based on individual investment size, with a focus on diversification.
For: Novice and experienced investors
Top Robo-Advisor: Questrade
Questrade is a Canadian-based investment management firm. In fact, they are Canada's fastest-growing online discount brokerage, and our runner up for best robo-advisor. Questrade's robo-advisor was originally known as Portfolio IQ. In 2018, it was renamed Questwest. Its affordability and ease of use are what make Questwest such a strong draw.
Fees: Management fees start at 0.25 % (0.20% after $100,000)
Minimum investment size: $1,000
Investment style: Active-management approach
For: The new investor, or an investor who doesn't have a lot of money to spend but wants to be active in the market
Top Robo-Advisor: Justwealth
Yes, many banks offer robo-advisors, but we are big fans of Justwealth. It's different because it downplays the 'robo' aspect. Justwealth offers a variety of investment options within each portfolio. In addition, it pairs investors with an account manager who provides help as needed. In addition, they offer portfolio reviews and other management services depending on what you want or need. Many people turn to robo-advisors because they are mostly-hands off. Justwealth is a great option for people who want to manage a portfolio as well as help from a human.
Fees: .50% for the first $500,000, .40% for everything over $500,000
Minimum investment: $5,000 for all non-RESP accounts
Investment style: Goals-based approach
For: An investor who wants to actively manage a portfolio with the guidance of a living, breathing financial services professional who can provide educated guidance
Is A Robo-Advisor Worth It?
A robo-advisor is a great option for investors who prefer to be hands-off. In addition, it's for those who don't want to invest too much time or money managing a portfolio. Investors make their picks, and the technology adjusts based on those choices. However, not everyone trusts algorithms to manage their money. Therefore, a robo-advisor is not for everybody. But, if you don't have a lot of money to invest, a robo-advisor is worth the trust and investment.
The Best Robo-Advisors in Canada
Robo-advisors are growing in popularity in Canada. There are still a number of well-known American robo-advisors you may have heard of. Some of the bigger names include Betterment, Ellevest and Wealthfront. While none of these are currently available in Canada, with no plans to launch here, you never know what may happen in the future.
But luckily there are many options here in Canada, such as the ones listed above. In addition to the many investment options available to Canadians, there are also many opportunities for help as you invest your money. Not everyone needs, or wants, to sit down with a living, breathing human. That being said, it is always a good idea to discuss different investment options with a professional. This way you have an idea of the benefits and challenges of a robo-advisor.
Read More: How to Invest $1,000, $10,000 or $100,000