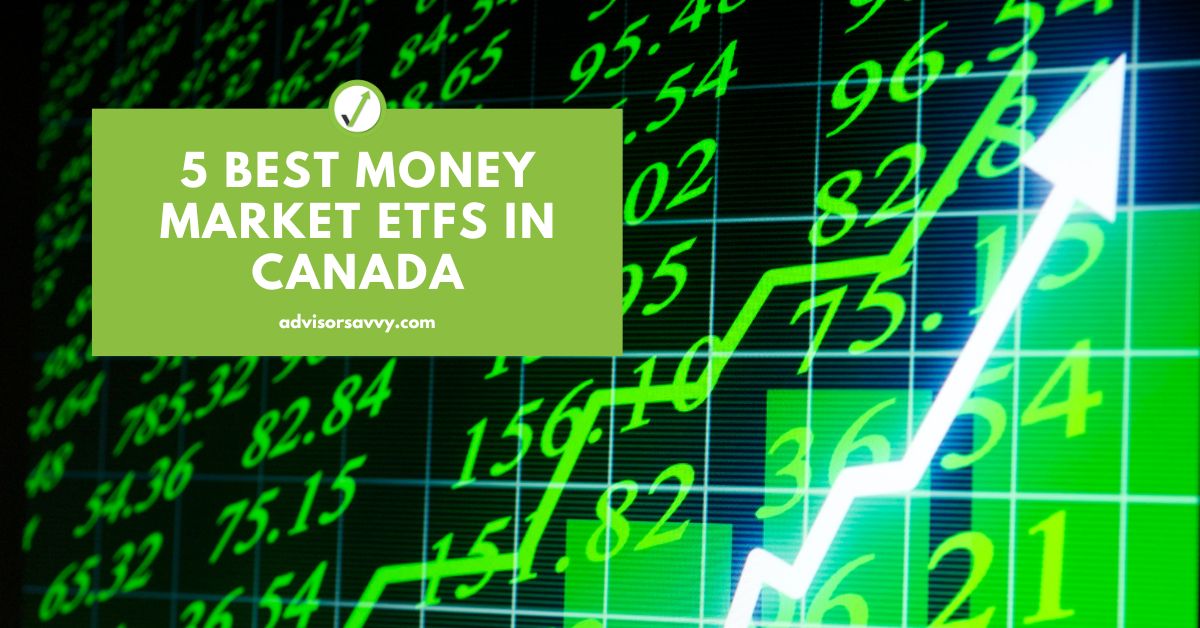 Money market ETFs have been growing in popularity as an investment vehicle in Canada. These ETFs provide investors with a way to park their money and earn interest, without the risks associated with traditional investments like stocks and bonds. In this blog post, we will take a look at what money market ETFs are, and discuss some of the pros and cons of investing in them. We will also explore some of the best money market ETFs available on the Canadian market today. If you're thinking about adding these products to your portfolio, read on!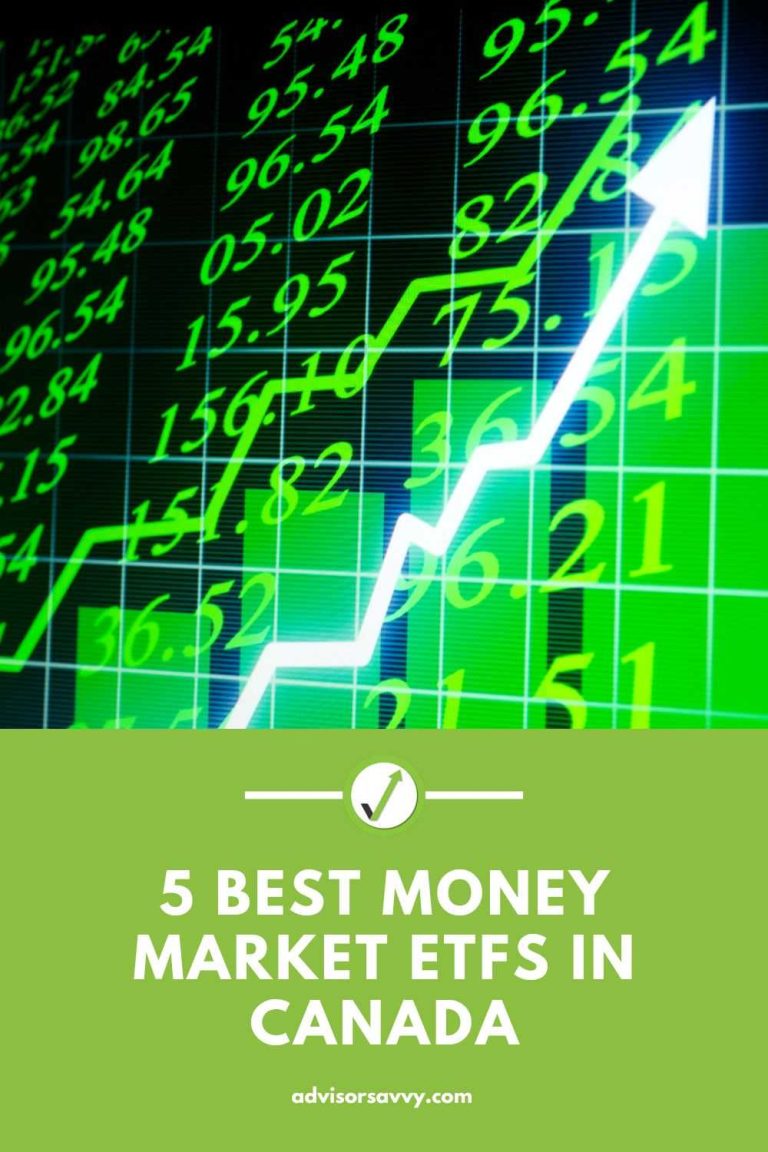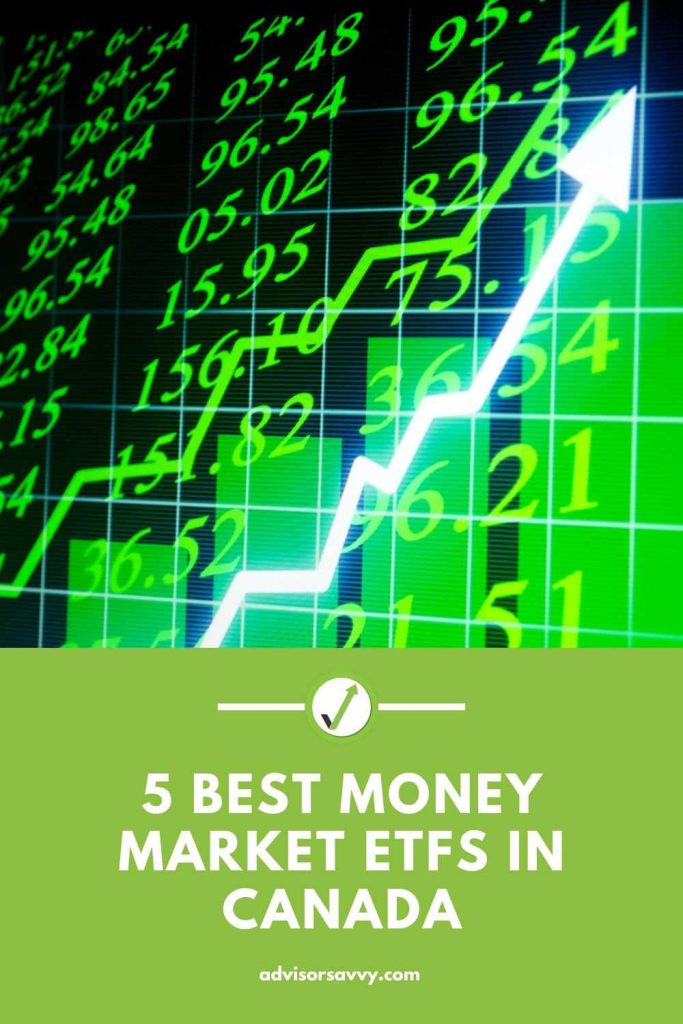 What is a Money Market?
The concept of a money market refers to the various forms of short-term debt that are available in the global financial system. Short-term is usually defined as a year or less. Some of the most common examples include government treasury bills, certificates of deposit (CDs), commercial paper, and repurchase agreements. A key characteristic of these financial instruments is they tend to mature rather quickly, typically within one year or less. In addition, they provide investors with a relatively high rate of return compared to other types of investment vehicles, such as high-interest savings accounts.
One important reason for understanding the differences between these financial products is not all forms of short-term debt are eligible for Canada Deposit Insurance Corporation (CDIC) coverage. For example, a CD or guaranteed investment certificate (GIC) offered by a bank will be covered by CDIC up to certain maximum limits. However, alternative financial institutions may not have the same coverage.
Other forms of debt securities may not qualify for this type of protection, such as commercial paper issued by corporations or repurchase agreements arranged between two financial institutions. At the same time, these other types of short-term investments may carry higher rates of return than traditional CDs or GICs. Thus, it is critical for investors to understand the unique characteristics and implications of money market funds in order to make informed decisions when investing their hard-earned money.
Related Reading: Exchange-Traded Funds (ETFs): A Complete Guide
What is a Money Market ETF in Canada?
A money market ETF in Canada is a financial product that invests 95% of its assets or more into Canadian short-term debt securities with a maturity of less than one year. These funds are attractive to investors for a number of reasons, including their relatively low risk and stable returns.
For example, over the past year, there has been a steady increase in the amount of Canadians who have invested in money market ETFs. Current holdings total just under $10 billion. Additionally, these funds can offer investors an affordable way to achieve solid returns on their investments.
Is there an ETF money market fund?
Yes, there is an ETF money market in Canada. ETFs, or exchange-traded funds, are investment vehicles that track a set of underlying assets and provide exposure to a particular market or asset class. The money market is one such asset class, and it is typically made up of low-risk, highly liquid securities. They are used by investors as a safe haven for their cash reserves.
An ETF money market is designed to track the performance of the money market while enabling investors to access this asset class in a convenient and tradable form. Given its stability and liquidity, the money market is a popular choice for many investors, making an ETF money market an essential tool for accessing this sought-after asset class.
Related Reading: Best Dividend ETFs in Canada for 2022
Pros and Cons of Money Market ETF in Canada
| | |
| --- | --- |
| Pros | Cons |
| No matter what the market is doing, you won't lose your original investment in nearly all economic conditions | They are not backed by the Canadian Deposit Insurance Corporation (CDIC) |
| Enjoying greater benefits than what chequing and savings accounts offer | The returns you see after fees are deducted can be very low, and often fail to keep up with inflation |
| Reducing the effect inflation has on your purchasing power (when utilized as an alternative to cash) | They can perform worse than GICs or high-interest savings accounts (which are covered by CDIC) |
Top 5 Money Market ETFs in Canada
Check out five great money market ETFs you can buy in Canada today. All information is up to date as of November 2022.
| | | | |
| --- | --- | --- | --- |
| Ticker | MER | Yield | AUM |
| CMR.TO | 0.27% | 3.02% | $308 million |
| ZMMK | 0.14% | 2.88% | $581 million |
| SHV | 0.15% | N/A | $21 billion |
| BIL | 0.14% | 0.35% | $25 billion |
| JPST | 0.18% | 2.17% | $22 billion |
1. iShares Premium Money Market ETF
One standout is the iShares Premium Money Market ETF (CMR.TO), which was first launched in 2008 and has since accumulated over $300 million in assets under management. This actively managed ETF features a relatively low management expense ratio of 0.27%, as well as a low overall risk rating and monthly distributions with a yield of 3.02%.
Additionally, it offers excellent exposure to short-term government debt, corporate paper, and more, making it an excellent choice for any investor looking to add money market ETFs to their phttps://advisorsavvy.com/balanced-portfolio/ortfolio.
With impressive performance this year and a stock price of just $50, the iShares Premium Money Market ETF is a top choice in the crowded money market ETF space in Canada.
2. BMO Money Market Fund ETF Series
With over $580 million in assets under management, this fund is one of the largest and most popular money market ETFs in Canada. It has an inception date of November 29, 2021, and features active management with a relatively low risk rating. Additionally, distributions are made monthly to investors at a distribution yield of 2.88%.
Its stock price is very competitive at roughly $50, which helps to make this fund an attractive choice for anyone seeking quick, reliable returns on their investment.
Despite these benefits, the fund's short track record may be cause for some concern, and investors should carefully consider all potential risks and rewards before investing. However, the fund is backed by BMO, a reliable Canadian bank.
Regardless, with its strong performance and numerous other advantages, the BMO Money Market Fund ETF is one of the top choices in Canada today.
Related Reading: 10 Best BMO ETFs in Canada for 2022
3. iShares Short Treasury Bond ETF
This fund has been around since 2007 and is now one of the largest and most successful money market ETFs in Canada, with just under $22 billion in assets under management. It also has a relatively low management expense ratio of just 0.15%, making it an affordable choice for investors of all sizes.
Moreover, SHV follows a passive management style, meaning that it tracks an index rather than attempting to outperform it, which results in steady returns that are less prone to volatility. In other words, this investment is relatively low risk.
Overall, if you are looking for an effective and reliable way to invest or save your money in Canadian dollars, SHV is one top option to consider.
4. SPDR Bloomberg 1-3 Month T-Bill ETF
This fund was launched in 2007 and has since grown to become one of the most popular options for Canadian investors. With over $25 billion in assets under management and a low management expense ratio of just 0.14%, BIL offers excellent value for your investment.
As a passive fund that tracks the Bloomberg 1-3 Month U.S. Treasury Bill Index, BIL is designed to offer low risk and minimal volatility, making it ideal for investors who are looking for stable returns over time.
Additionally, it distributes monthly returns at an annualized yield of 0.35%, allowing you to take advantage of regular income. With a stock price of just $91.59 as of this writing, BIL is an affordable choice that can help you achieve your financial goals with confidence.
5. JPMorgan Ultra-Short Income ETF
With over $22 billion in assets under management, this top-rated fund is well respected in the Canadian investment community. The active management style of JPST has yielded solid returns, albeit with a somewhat higher risk rating than most other money market funds.
At just 0.18% per year, the fund's management expense ratio is also very low, making it an attractive option for investors looking to boost their portfolio income. In addition, the portfolio managers have a lot of experience and have been managing the fund for 5 years which helps to mitigate some risks.
What is the best Canadian money market ETF?
The best Canadian money market ETFs are ones that satisfy your risk tolerance and budget. Be sure to consider whether the ETF tracks an index or attempts to outperform it. In general, ETFs that track an index are less risky than those that try to outperform a market. Be sure to consider the management expense ratio (MER) and yield. This allows you to determine the cost of the asset in relation to the potential gains. From there, you can assess whether it's right for your portfolio.
From the above list, the best Canadian money market ETF would likely be CMR.TO or ZMMK. They both have high yields and low MERs. In addition, they carry roughly the same amount of assets and have a similar price point. These are excellent choices for an investor starting out with money market ETFs in Canada.
Related Reading: BMO ETFs vs Vanguard ETFs
Expanding Your Portfolio with a Money Market ETF in Canada
When it comes to investing in the stock market, building a balanced and diversified portfolio is essential.
For investors interested in expanding their portfolios with one or more assets that are liquid, stable, and deliver consistent returns over time, a money market ETF may be the ideal choice. These products allow you to take advantage of macroeconomic trends and other market movements with minimal risk and downtime, making them an excellent addition to any investment portfolio.
Whether you're an experienced investor or just starting out, a money market ETF can help you meet your goals by delivering reliable returns in a variety of markets and conditions. With such great potential for growth and stability, it's no wonder these products are so popular among Canadian investors. So if you're looking for new opportunities for growth in your portfolio, consider adding a money market ETF today!
Read More: Building A Balanced Portfolio: Everything You Need To Know