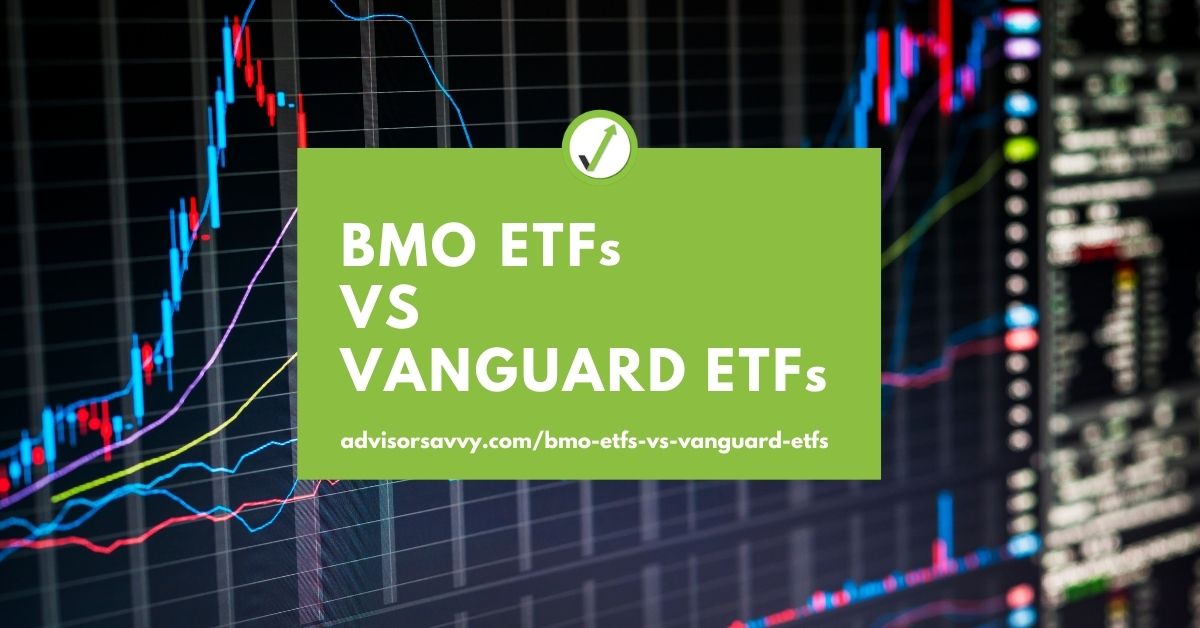 Investing is a fantastic way to grow your wealth over time and protect yourself from rising inflation. There are many ways to invest, but one of the best and most popular are certainly ETFs (exchange-traded funds). ETFs are a great way to diversify your portfolio, manage your risk, and keep your investing-related costs relatively low. However, choosing the right one isn't always easy. There are many choices out there! Of the options, BMO ETFs and Vanguard ETFs continue to be among the most popular. But which is the best?
Read on to learn more about both BMO ETFs and Vanguard ETFs, as well as how they stack up against each another.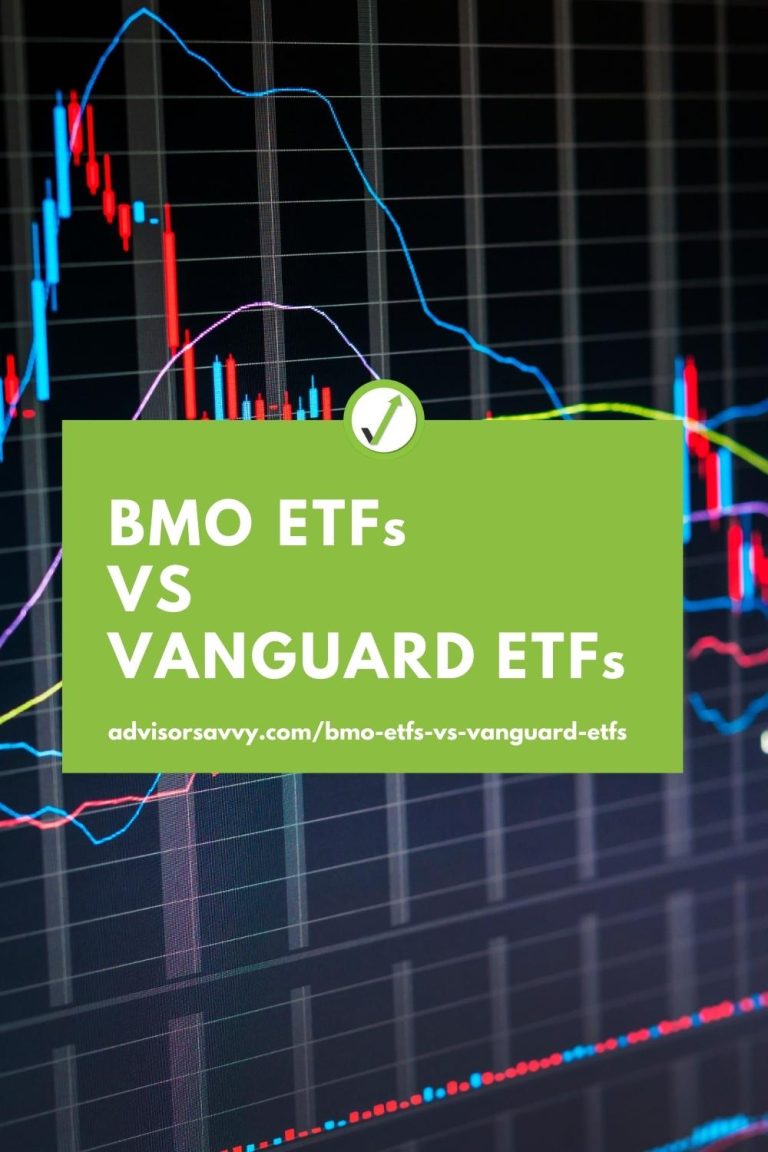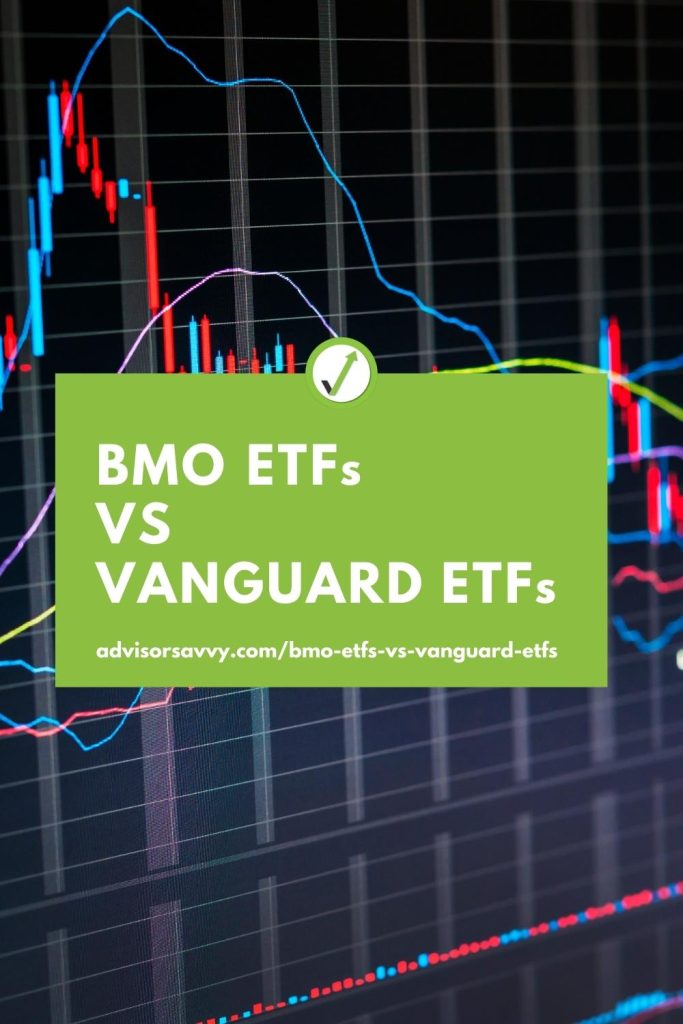 What is an ETF?
First, let's take a closer look at ETFs. These are pooled investments that operate quite similarly to a mutual fund or index fund. These will generally track a particular index or sector. For example, an S&P 500 ETF will track the S&P 500.
These can easily be purchased on a stock exchange. Their price will fluctuate throughout the day as people buy and sell the fund. Because they are a basket of different investments rolled into one, they are generally safe and steady when compared to stocks, which can be volatile.
In short, ETFs have low fees, are easy to trade, and allow you to invest in many securities at once.
Related Reading: 5 Best Money Market ETFs in Canada
What are BMO ETFs?
Now that you have gotten a little refresher about what ETFs are, we will begin by looking at BMO ETFs. You're no doubt familiar with BMO as one of Canada's 'Big 5' banks.
BMO ETFs have become incredibly popular over the years. They are one of the largest providers of these funds in the country. Their ETFs are also managed by professionals who you can feel confident working with.
No matter what your investment interests and goals are, there is likely a BMO ETF for you. If you want to know how to buy BMO ETF, it can be done in person with a professional, or you can invest in individual ETFs or an ETF portfolio online with ease.
How many ETFs does BMO offer?
The BMO ETF list is extensive as they offer over 100 different choices to investors. This kind of selection is incredible and can ensure that no matter what sector you want to invest in or your level of risk aversion, you can find an ETF that meets your needs.
Types of BMO ETFs
As far as the types of BMO ETF options out there, you have quite a selection to choose from. Types of fixed income BMO ETFs include:
Under Equity ETFs, BMO has ETFs in the following categories:
Why invest in BMO ETFs?
While you now know a little more about the options, you might still be thinking "should I buy BMO ETFs"? Well, there are a couple of reasons why you should consider investing in BMO ETFs.
First of all, they offer many options to trade without commission fees. Second, they are certainly very trustworthy as their bank has been around for over 200 years.
Of course, the vast selection of options means that diversifying your portfolio is easier than ever with BMO. In addition, they also have a great mobile app! BMO offers plenty of resources to learn more about ETFs, including in-depth fund profiles for each ETF that they offer.
While there are a lot of pros to having BMO ETF portfolios, there are also some potential drawbacks. For starters, the transaction fees within BMO (and many other large banks) are often higher than with other investing platforms when it comes to ETFs. Also, while a ton of selection is great, it might make it challenging for many people to actually decide on a fund to invest due to having TOO much choice.
Related Reading: QTrade Review
What are Vanguard ETFs?
Another popular choice for those looking to invest in ETFs are the options from Vanguard. Vanguard is an investment advisor founded over 40 years ago and is actually owned by its customers. They are one of the largest providers of ETFs and mutual funds on the planet, have customers from all over the globe, and offer a variety of financial services to these customers.
Vanguard ETFs are commission-free, and it is incredibly simple to trade them in an online brokerage account. Vanguard customers get great prices, real-time pricing, and access to many different kinds of ETFs in different sectors.
How many ETFs does Vanguard offer?
Vanguard offers over 80 ETFs of their own for customers to invest in, but with a Vanguard Brokerage Account, you can also trade well over 1,000 ETFs from other companies, without having to worry about commissions. This is certainly enough for everyone to find the exact investment that they are comfortable with.
Related Reading: Types of ETFs in Canada
Types of Vanguard ETFs
There are many different types of Vanguard ETFs to choose from. They offer ETFs in many different asset classes and in different sectors from energy, materials, healthcare, and others. Whether you simply want core ETFs, ETFs that reflect your social and environmental values, or something that is suitable for larger short-term growth (with additional risk) Vanguard likely has an ETF for you.
While Vanguard has funds similar to those offered by BMO (and other ETF companies) like Vanguard S&P 500 Index ETF (TSX:VFV) and the Vanguard FTSE Canada All Cap Index ETF (TSX:VCN), where they have really proven innovative is with 'all-in-one' ETFs.
This type of ETF — launched in 2018 by Vanguard — is essentially a "fund of funds," all pooled together in one basket. Bonus? They automatically rebalance (and are also known as asset allocation ETFs), and are therefore a simple way of getting that all-important diversification. All-in-ones are priced quite low, making them accessible for newer investors.
One of the best — and most popular — asset allocation ETFs? Vanguard Growth ETF Portfolio (TSX:VGRO).
This is far from an exhaustive list of your choices from Vanguard, so be sure to check out their full list to learn more about all the potential options.
Why invest in Vanguard ETFs?
Investing in Vanguard ETFs in Canada is popular — and for a good reason. One major reason is because you pay zero commissions. The expense ratios and prices within Vanguard can also be better than the industry average.
They simply allow investors access to a variety of investments, without paying the large fees that some other providers or platforms might charge. As well, Vanguard provides great access to ETFs outside of their own, which can be incredibly helpful as well. They also offer helpful personal support if you need it.
However, there are also some drawbacks to using Vanguard for ETFs. If you are a passive or novice investor just getting into ETFs and investing in general, this is a great option. But if you are an active investor and looking for something more advanced with more research and data options, their interface and functionality might be a little too basic for you at times.
BMO ETFs vs Vanguard ETFs
Now that you know a little about both options, which is the better choice? Well, like many questions and comparisons in the world of investing and finance, it depends. Both have their benefits and what is good for you might not be for someone else.
While Vanguard might not be the most advanced, it is perfectly suited for the average passive investor in ETFs — especially thanks to commission-free trading. BMO might charge commissions, but their management expense ratio (MER) for many funds is very low, and they offer a diverse selection of BMO ETFs to choose from.
The only way to find which is right for you is to consider your own investing strategy and preferences and go over the different funds they offer and see which catches your eye. Look at not only their costs, fees, and expense ratios, but also their asset allocation and how they have generally performed over time.
Should you invest with both BMO and Vanguard?
It is fair to compare the two, but there is nothing wrong with investing in both. Many people have more than one ETF investment, and both BMO and Vanguard are neck and neck in terms of their quality. You'll find representation from both companies in 'best of' lists across the Canadian financial landscape — including our best Canadian ETFs picks.
Sure, some funds may differ in price per unit, expense ratio, or how it is diversified, but they are both at the top of the mountain for a reason.
While the question of "can anyone knock BMO off the ETF mantle" has not been answered yet, Vanguard is certainly an option to consider and there is no reason not to invest with both BMO and Vanguard.
Related Reading: 10 Best BMO ETFs in Canada for 2023
Takeaways
We hope that this guide has been able to help you learn more about both BMO and Vanguard ETFs, and how they compare to one another. Ultimately, both ETF offers can be a part of a healthy portfolio.
Above all, as always, be sure to do your research to see which ETFs make the most for you and your unique financial situation and goals.
---
Your financial situation is unique, and we can help you find the best advisor for your needs. Just fill out our short questionnaire.