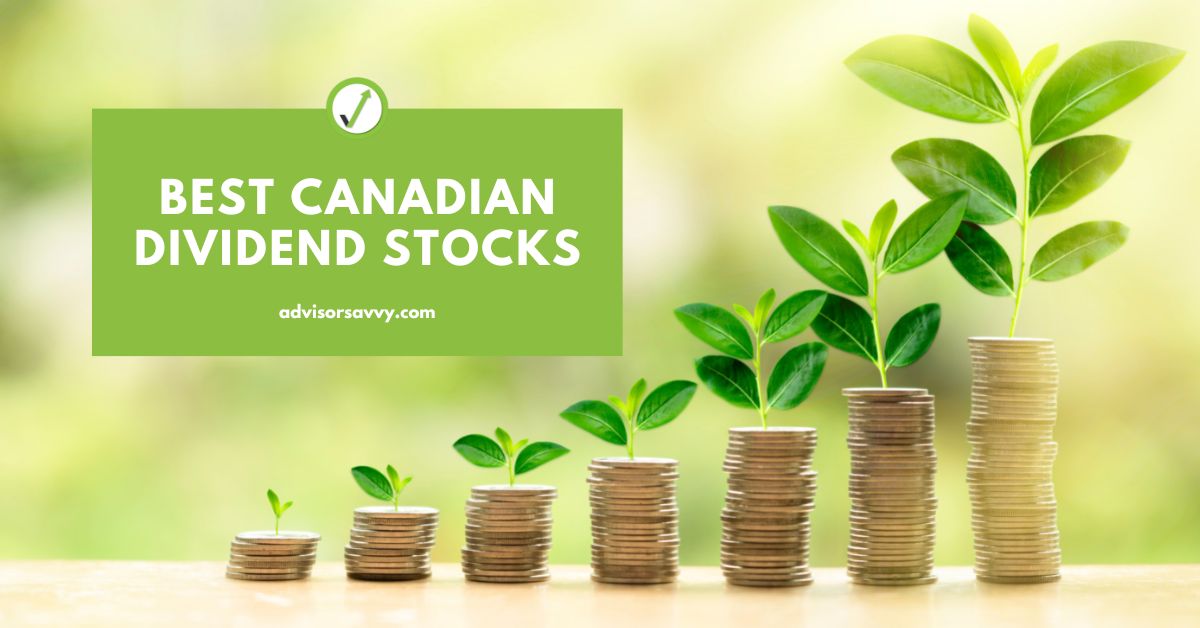 The stock market is a vast (and sometimes confusing) place for many new investors. It also comes with a whole range of strategies for investing! Many turn to a trusted advisor to recommend the best way forward, but it's important to fully understand both investment vehicles and strategies for yourself. After all, you have to do what's best for you and your money. And that's why we've gathered our picks for the best Canadian dividend stocks.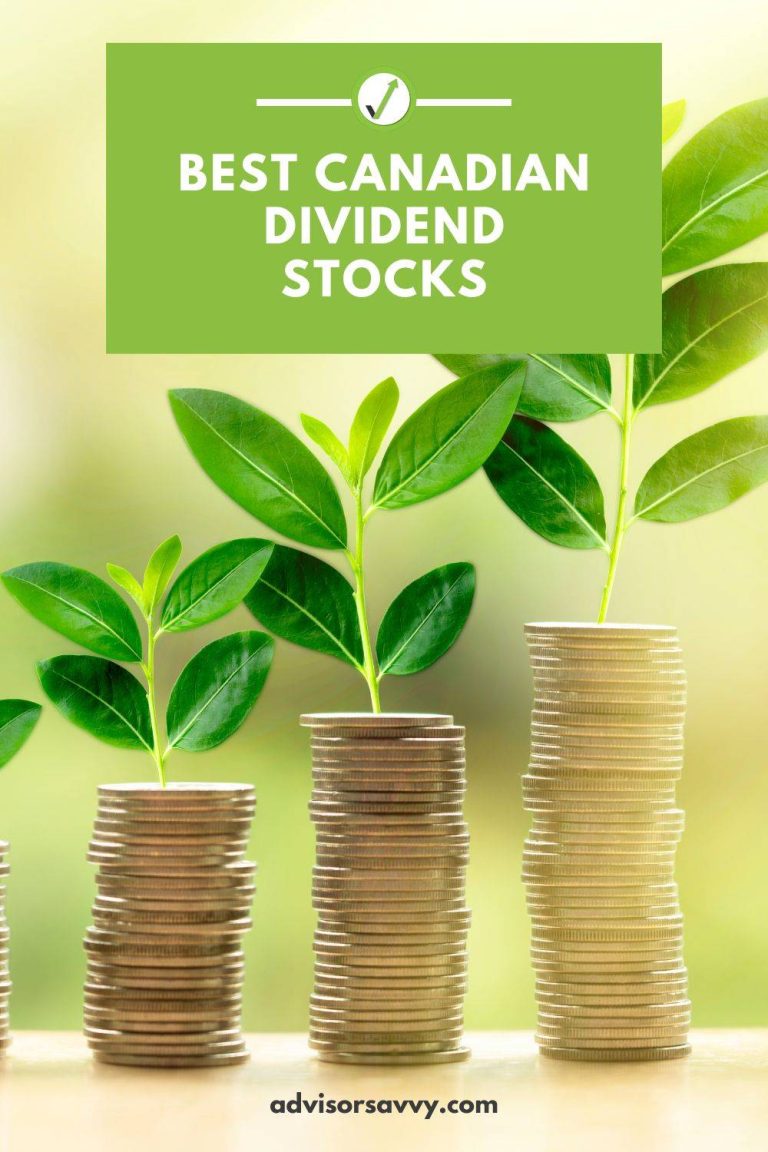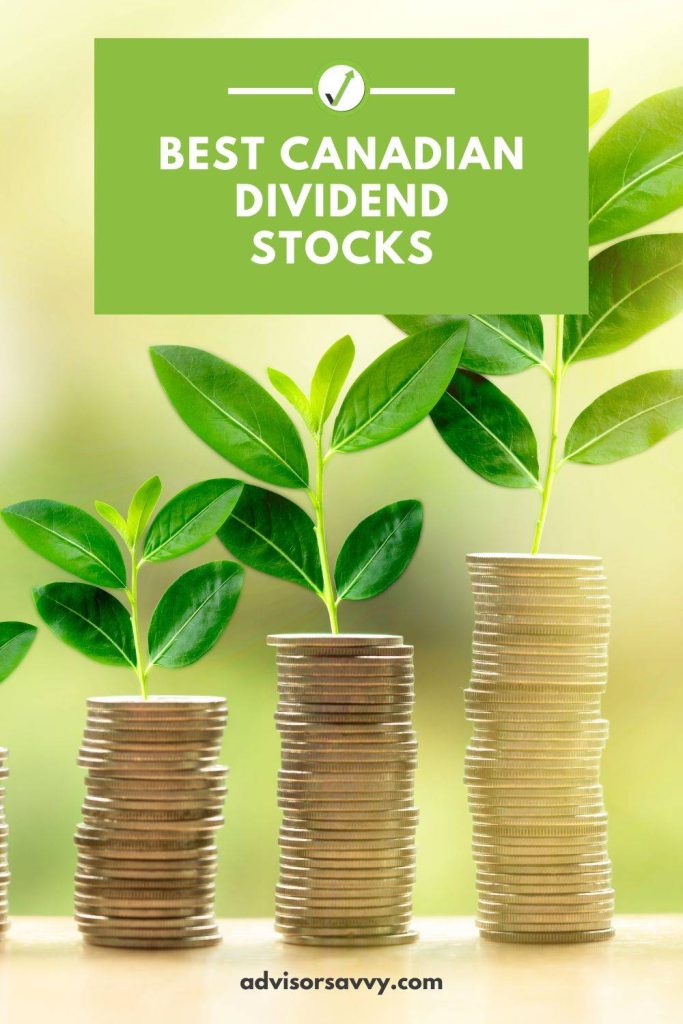 What are dividend stocks?
Dividend investing is an investing strategy — popular among both new and experienced investors. But what are dividend stocks?
Dividends are a reward paid to shareholders by companies, as a way of sharing profits with investors. They are paid as either cash or additional stock in the company. Not all profits are sent out as dividends. Most are retained by the company and reinvested. Dividends go out to shareholders on a consistent basis. Typically, a company announces dividends via a press release, including information on payment.
The decision to pay out dividends tends to tie closely to the core values of the company and can be a great draw to a potential investor. Dividends are financially stable and provide investors with another option for investment management.
Whether you choose to invest in a dividend stock or not will heavily depend on what sort of returns you want, or need, out of it. If you are hoping to benefit from increases in value throughout the year, and hold on to your stocks, dividend stocks make the most sense. They do, however, have lower returns than typical stocks if you decide to sell.
How are dividends taxed?
In Canada, your dividend stocks can qualify for the dividend tax credit. This credit allows your dividends to be taxed at a lower rate than if you earned the same amount of interest income. This credit is available on dividend stocks that are not being held in an RRSP, RRIF, or TFSA. The credit is not available in these accounts because they are sheltered from tax protocols.
Related Reading: 7 Best High Yield ETFs in Canada
Are dividend stocks worth it?
Like with all investment tools, the decision of where to put your money is a highly personal one. Whether or not it's the right investment for you will depend on what you want to see happen to the money you're managing.
Depending on the solution you're looking for, the pros might not be beneficial and the cons, not a downside. If the cons don't bother you or the pros entice you, a traditional stock might make more sense for your investment. Here is a list of the pros and cons of dividend stocks in Canada.
Pros and cons of divident stocks
Pros of dividend stocks
Cons of dividend stocks
Stock performance:

Comparing

Canadian dividend stocks

throughout the years on the stock market shows they perform better than those that don't. Because of this, they can be a more reliable, long-term investment.

Lower returns: Dividend payouts take the place of stock price increases. As a result, when (and if) you sell the stock, the return will often end up being lower.
Protection from stock market fluctuations:

Stocks that pay dividends enjoy protection from significant market fluctuations. That's because they are able to pay out on annual projections rather than current market performance.

Slower growth:

Investments that pay dividends tend to show slower growth over time. While that makes them a reliable investment beneficiary, it means you won't see a significant increase, if that is what you are investing for.

Reliable income stream: Unlike stocks or ETFs that only payout when you sell them, dividend stocks payout quarterly or even monthly. Therefore, this provides a regular, passive income stream to investors.
Caps on dividends:

No matter how well a business is doing, there is a cap of 10% that a dividend can ever payout. So, while your stocks could have increased significantly, your dividend will only ever pay out a certain amount.

Can be stopped at any time: There is nothing that engraves a dividend allowance in stone. A company can stop paying out dividends at any time and without notice.
Related Reading: Best Dividend ETFs in Canada
What are the best Canadian dividend stocks?
There are a LOT of dividend-paying Canadian stocks out there right now. These are just a few of the top picks you can make. That said, it's important to keep in mind that a higher dividend yield is not some sort of 'holy grail.' So what *should* investors look for? A solid dividend history with reliable increases each year shows that the company in question has sustainable cash flow. This doesn't always go hand-in-hand with a sky-high yield.
Investing comes with little-to-no guarantees. Not to mention that stock selection requires a lot of skill, patience, and risk tolerance! As always, taking your time to research stocks, investment vehicles, and companies is key. And of course: diversify, diversify, diversify.
With that, here are seven of our top picks for the best dividend stocks in Canada.
Note: all numbers below are accurate as of June 2023
Gold is a good investment in Canada, primarily because it's a long-term store of value. It performs well in times of uncertainty, is simple to understand, and is good for portfolio diversification. According to one expert in Yahoo Finance, investing in a high-quality gold stock for the long term is a great way of accessing the benefits of gold.
B2Gold is a low-cost gold producer, making it a safe long-term holding. Because of its lower-cost ways, B2Gold is profitable, therefore paying an attractive dividend, with a yield of 4.39%.
Enbridge is a reliable, blue-chip stock, mostly because energy companies are such a cornerstone of the economy. Serving Canada and the US as the largest energy infrastructure company in North America, Enbridge does energy generation, distribution, and transportation.
In the last 27 years, their dividend has grown at an average compound annual growth rate of 10%. Their current annual dividend yield stands at 7.22%.
While there is a push for renewable/green energy, oil and gas aren't totally gone yet — and it may never do so. Canadian Natural Resources is one of the largest crude oil and natural gas producers in the world, they are based out of Alberta.
Despite crashes in 2015 and 2020, Canadian Natural has had quite a strong rally and recovery. It currently has a solid 4.15% annual yield.
National Bank of Canada, despite its name, is the sixth-largest bank in Canada — right behind the country's 'Big 5' banks. They've raised their dividends for 13 years running, which aligns with the strategy we mentioned above, and have been expanding outside of Quebec, where it is concentrated.
National Bank has a current annual yield of 4.87%.
This Canadian blue-chip stock has been resilient through tough economic times, based in Montreal and operating across North America. They are great as a long-term investment, and have increased their dividend by 19% in 2022.
CNR has a current annual yield of 2.03%.
Founded in 1864, Royal Bank of Canada (RBC) is the country's largest bank — and one of the biggest in the world. In fact, it's the very top TSX stock in market cap and has consistent, reliable revenues.
RBC has a current annual yield of 4.31%.
You can probably call BCE the grand-daddy of Canadian telecommunications and media. Between Bell's phone and internet services, plus Bell Media (with its huge range of streaming, TV, digital media, sports production, etc), it's no wonder! Not to mention they are currently growing their 5G capabilities, have strong cash flow, and have high returns. Plus, BCE has grown its dividends for 12 years.
BCE has a current annual yield of 6.41%.
Related Reading: Best Bank for Newcomers in Canada
What are the best Canadian dividend stocks to buy and hold?
Some investments are more reliable than others. When it comes to investing in stocks, long-term reliability is not often a goal. Typically, people buy and sell as the market fluctuates. Not everyone wants to play the market, though. There is definite value in investing in reliable stocks to buy and hold on to for long-term growth. These stocks typically weather market fluctuations better. And with dividend stocks, a solid investment will mean long-term, reliable passive income.
These two stocks are among the best, most reliable Canadian dividend stocks:
Fortis is a regulated gas and electric utility company based in St. John's, Newfoundland. The utility has been increasing dividends steadily for the last 45 years, making it a solid and reliable choice for long-term investment. Given that utilities are regulated, Fortis is certainly a stable option!
Fortis has an annual dividend yield of 3.90%.
As one of Canada's major telecommunication providers, Telus has been able to enjoy excellent long-term trends and slow and steady growth over its almost 30 years in existence. They are at the forefront of 5G technology, and an emerging contender in the virtual healthcare space. Even better, they recently announced in May 2022 that they'll target ongoing semi-annual dividend increases, ranging from 7-10% from 2023 to the end of 2025.
Telus has an annual dividend yield of 5.71%
What are the best monthly dividend stocks in Canada?
While most stocks pay out dividends on a quarterly basis, there are some dividends in Canada that pay on a monthly basis. We took a look at the best monthly dividend stocks in Canada, but two of our top picks are:
TransAlta Renewables (TSX:RNW): Experts in the renewable energy sector, TransAlta has several key facilities in its portfolio — with many exciting plans ahead. Their current annual dividend yield is 7.87%.
Granite REIT (TSX:GRT.UN): Real Estate Investment Trusts (REITs) are a great source of passive income, and are increasingly popular with investors looking for resilient investments. A great option is Granite REIT, which has over 130 properties and tenants ranging from Mercedes Benz to Walmart. Granite's current annual dividend yield is 3.89%.
Choosing the best dividend stocks in Canada
Dividend stocks are a great choice for investors who don't necessarily need or want to focus on long-term investment and nest-egg building.
For regular payouts and less overall management, a stock that pays out dividends provides a passive income you can count on, as long as your stock is earning money. Depending on your stage of life and ongoing money management needs, a dividend stock could be the preferred option. But it's important to consider the best dividend stock for your needs, by doing plenty of research or working with a professional.
Read More: Best Canadian ETFs for 2023