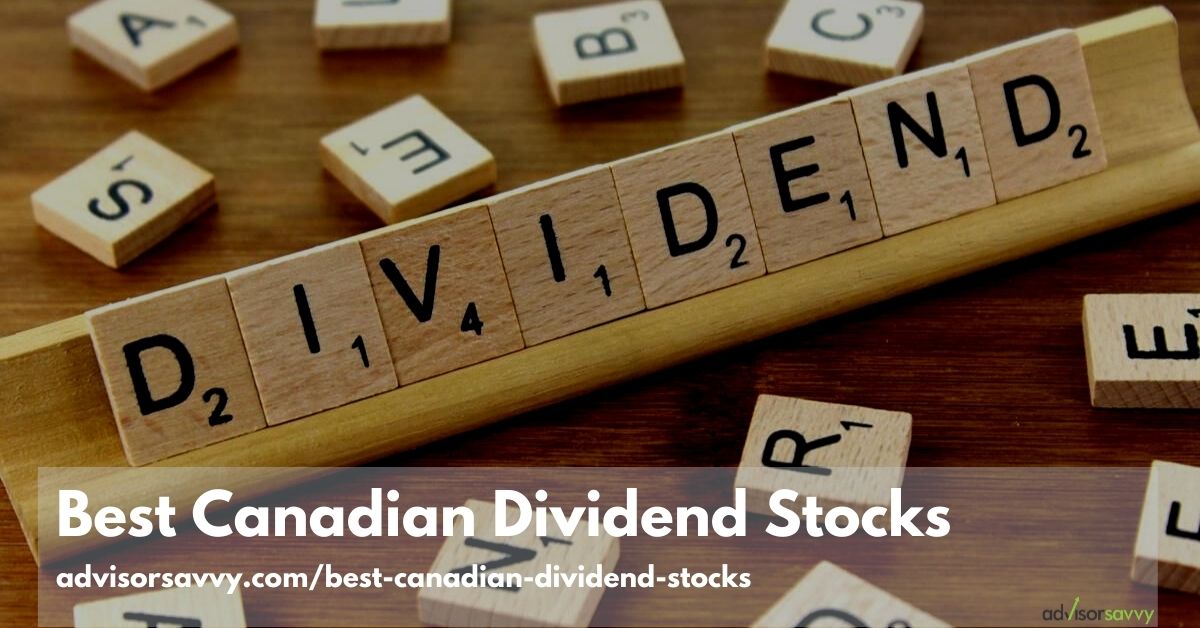 The stock market is a vast and confusing place for many new investors. In fact, even people who have been investing in the market for years might not have a solid grasp on what their money is doing, and why. There is nothing wrong with putting your faith in a trusted advisor to recommend the best investment products for you. But it's important to fully understand what the benefits of each tool are so that you can know if it's the best option for you. And that's why we've put together a list of the best Canadian dividend stocks.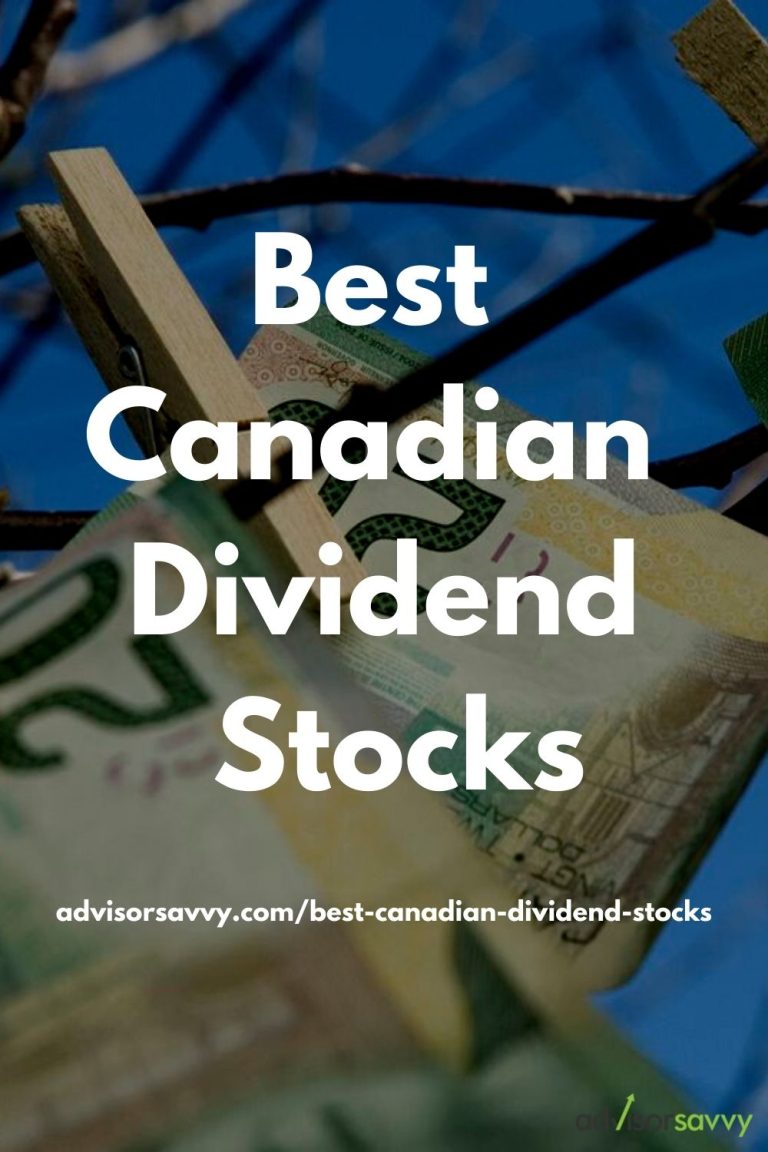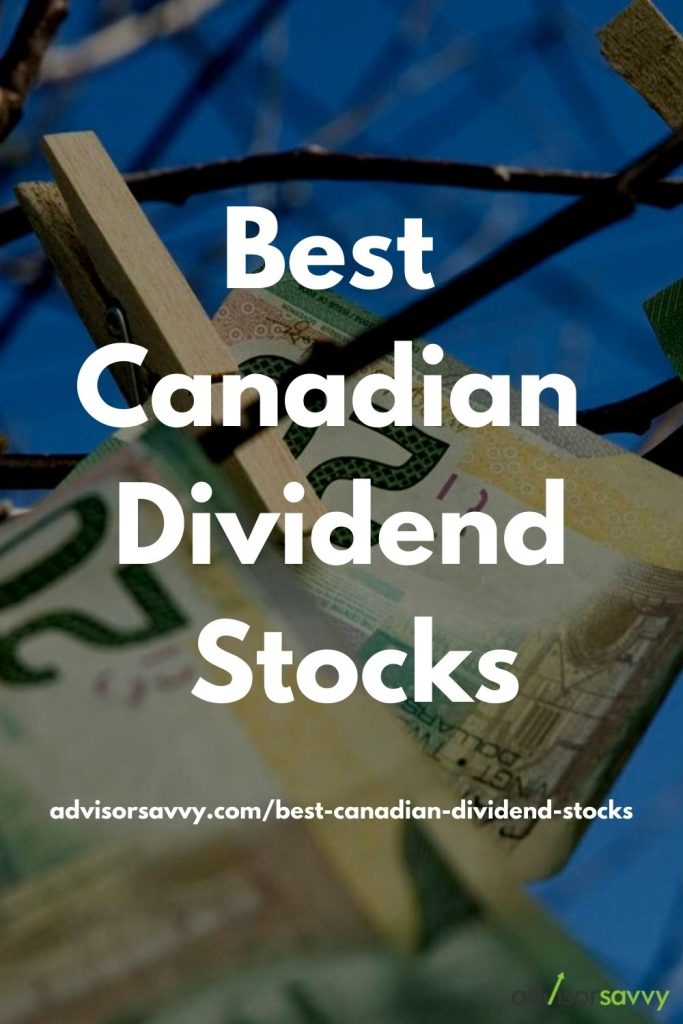 The stock market offers a massive pool of options in which to place your money. All have the potential to grow and lose your money, depending on how the business succeeds to earn throughout any given year. However, how you benefit from investing in particular stocks will depend on how they payout and increases in stock value.
Sometimes, the stock increases in value – the value you can access only when you sell the stock. But then there are also dividend stocks. And those work a bit differently.
→WANT TO KNOW WHAT AGE YOU CAN RETIRE AT GIVEN YOUR CURRENT SAVINGS? USE OUR FREE RETIREMENT CALCULATORS TO FIND OUT OR DETERMINE WHAT KIND OF MORTGAGE/CAR LOAN YOU CAN AFFORD.
What Are Dividend Stocks?
There are two different ways to benefit from investing in stocks, cash payouts and dividends. A dividend is basically an additional stock added to your account bucket. For each dividend stock you own, you are paid out a portion of the company's earnings. These dividends get paid out by the companies a few times a year – typically on a quarterly basis.
Dividends are a reward paid to shareholders by companies, as a thank you for investing in their company. The decision to pay out dividends is typically tied closely to the core values of the company and can be a great draw to a potential investor. Dividends are financially stable and they provide investors with another option for investment management.
Whether you choose to invest in a dividend stock or not will heavily depend on what sort of returns you want, or need, out of it. If you are hoping to benefit from increases in value throughout the year, and hold on to your stocks, dividend stocks make the most sense. They do, however, have lower returns than typical stocks if you decide to sell. Here's what you need to know about dividend stocks in Canada.
How Are Dividends Taxed?
In Canada, your dividend stocks can qualify for the dividend tax credit. This credit allows your dividends to be taxed at a lower rate than if you earned the same amount of interest income. This credit is available on dividend stocks that are not being held in an RRSP, RRIF or TFSA.
What Are The Best Canadian Dividend Stocks?
Investing in the energy or financial sectors will mean significant dividend payouts in Canada. They are pillars of Canada's economy and solid investments for your money. If you don't have a high-risk tolerance, investment in Canada's banking and energy industries will prove to be solid investments and are among the best dividend stocks in Canada.
Royal Dutch Shell PLC (RDS.B)
Royal Dutch pays a 6.3% dividend to investors. While growth dipped in 2019, the loss was industry-wide across the oil sector. Despite the hit, their cash earnings were still up 16% year over year.
Enbridge Inc. (ENB)
Investors in Enbridge enjoy a hefty 6.06% dividend payment. Because it is a pipeline, Enbridge makes money on fees, regardless of market fluctuation. And that makes Enbridge a reliable investment for growth and stability, and one of the top dividend picks.
Bank Of Nova Scotia (BNS)
Last year, BNS saw a growth of 7.9% of one-year dividend-per-share, and a yield of 4.4%.
CIBC (CM)
CIBC was another big payer of dividends last year, providing a 4.4% yield and a one-year divided-per-share growth rate of 4.7%. This one is clearly among the top picks for a best Canadian dividend stock.
TD Bank (TD)
Finally, TD Bank ranked high for dividend payouts, paying a 3.4% yield and a five-year-return of 106%.
Are Dividend Stocks Worth It?
Like with all investment tools, the decision of where to put your money is a highly personal one. Whether or not it's the right investment for you will depend on what you want to see happen to the money you're investing.
Depending on the solution you're looking for, the pros might not be beneficial and the cons, not a downside. If the cons don't bother you or the pros entice you, a traditional stock might make more sense for your investment. Here is a list of the pros and cons of dividend stocks in Canada.
Pros of Dividend Stocks:
Better Performance Than Regular Stocks Over Time
Comparing Canadian dividend stocks throughout the years on the stock market shows that they perform better than those that don't. Because of this, they are a more reliable, long-term investment.
You Are Buffered From Stock Market Fluctuations
Stocks that pay dividends enjoy protection from significant market fluctuations. That's because they are able to pay out on annual projections rather than current market performance.
Diversified Profit Opportunity
Because you are earning stock in the company with dividends, you benefit from having shares in the company that you can sell to make money, as well as regular dividend payouts.
A More Reliable Income Stream
Unlike stocks or ETFs that only payout when you sell them, dividend stocks payout quarterly. Therefore, this provides a regular, passive income stream to investors.
Cons of Dividend Stocks:
Lower Returns
Dividend payouts take the place of stock-price increases. Because of this, the return, though still present, is lower than if it was a stock price increase that you can benefit from when and if you sell.
Slower Growth
Investments that pay out in dividends tend to show slower growth over time. While that makes them a reliable investment beneficiary, it means you won't see a significant increase, if that is what you are investing for.
Cap On Return
No matter how well a business is doing, there is a cap of 10% that a dividend can ever pay out. So, while your stocks could have increased significantly, your dividend will only ever pay out a certain amount.
Can Be Cancelled At Any Time
There is nothing that engraves a dividend allowance in stone. A company can stop paying out dividends at any time and without notice. While they are a reliable investment engine, it is important to remember it can be cancelled.
What Are The Best Canadian Dividend Stocks To Buy And Hold?
Some investments are more reliable than others. And, when it comes to investing in stocks, long-term reliability is not often a goal. Typically, people buy and sell as the market fluctuates. Not everyone wants to play the market, though. There is definite value in investing in reliable stocks to buy and to hold on to for long term growth. These stocks typically weather market fluctuations better. And with dividend stocks, a solid investment will mean long-term, reliable passive income.
In 2021, these stocks are among the most reliable dividend stocks in Canada to invest in.
Fortis (FTS)
Fortis is a regulated gas and electric utility based in St. John's, Newfoundland. The utility has been increasing dividends steadily for the last 45 years, making it a solid and reliable choice for long-term investment. Fortis boasts a 5.6% 10-year average dividend growth, with a 72.45% payout ratio and a current yield of 3.6%.
Telus (T)
The telecom industry in Canada is as strong as ever. Telus has been able to enjoy excellent long-term trends and slow and steady growth over its almost 30 years in existence. Over the most recent quarter, sales growth was up by 4.3% and earnings growth hit +32.6%, with a dividend of 4.7%.
What Are The Best Monthly Dividend Stocks Canada?
While most stocks pay out dividends on a quarterly basis, there are some dividends in Canada that pay out on a monthly basis.
The Top Three Dividend Stocks in Canada Currently Are:
Shaw Communications (SJR.B)
Shaw Communications is a Canadian telecommunications company that provides telephone, internet, television, and mobile services In 2019, Shaw offered a dividend yield of 4.43% and payout ratio of 83.45.
Pembina Pipeline (PPL)
A part of Canada's energy and oil and gas industry, Pembina provides the transportation and storage infrastructure to deliver oil and natural gas to and from parts of Western Canada. The corporation offered a dividend yield of 5.11% and a payout ratio of 77.42 in 2019.
TransAlta Renewables (RNW)
TransAlta is a power generator that operates in the renewable energy sector. In 2019, they offered a dividend yield of 6.47% and a payout ratio of 109.26.
Choosing the Best Dividend Stocks in Canada
Dividend stocks are a great choice for investors who don't necessarily need or want to focus on long-term investment and nest-egg building. For more regular payouts and less overall management, a stock that pays out dividends provides a passive income you can count on, as long as your stock is earning money. Depending on your stage of life and ongoing money management needs, a dividend stock could be the preferred option. But it's important to consider the best dividend stock for your needs.