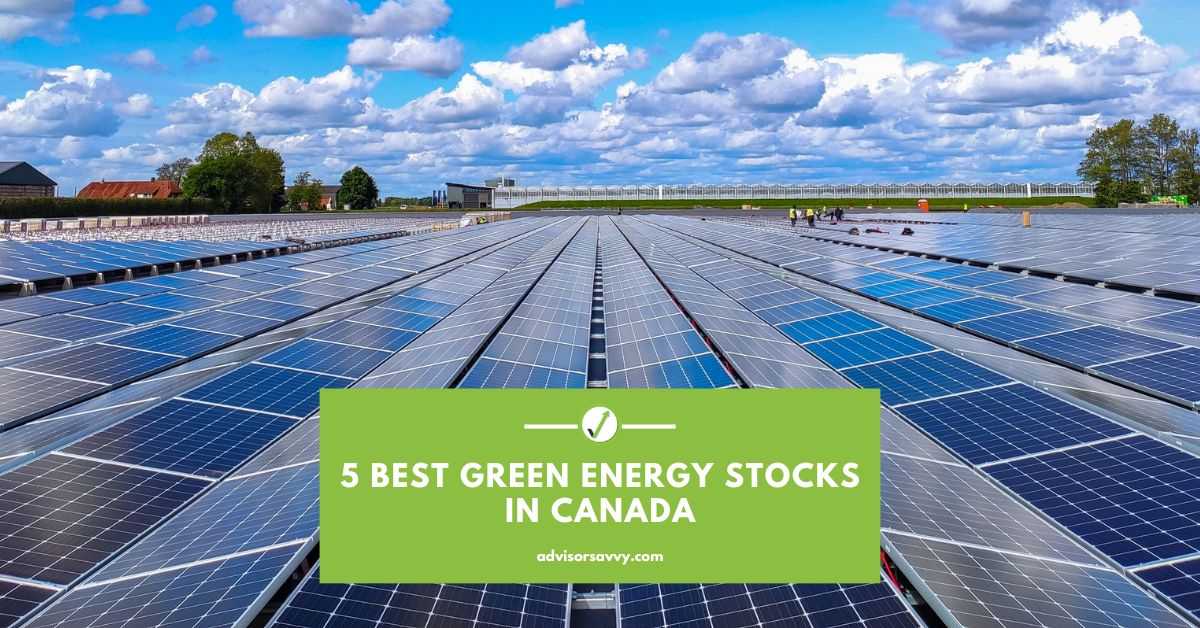 As the world becomes increasingly conscious of climate change and the environment, it's important to invest in stocks of companies that prioritize sustainability. This is especially true if you're passionate about environmental issues. Investing in what you believe in is important! Luckily for Canadian investors, there are a number of excellent green energy investments to choose from. In this blog post, we'll take a look at some of the best green energy stocks in Canada. If you're looking to make your portfolio more sustainable, be sure to read on!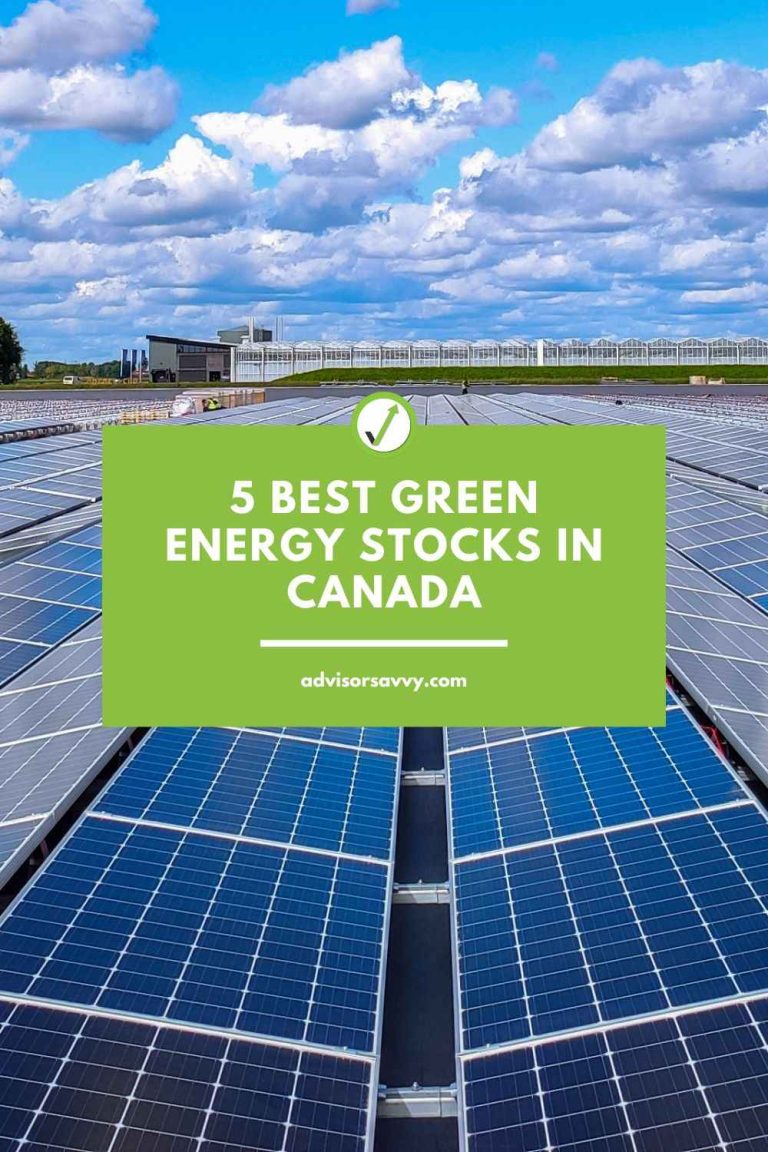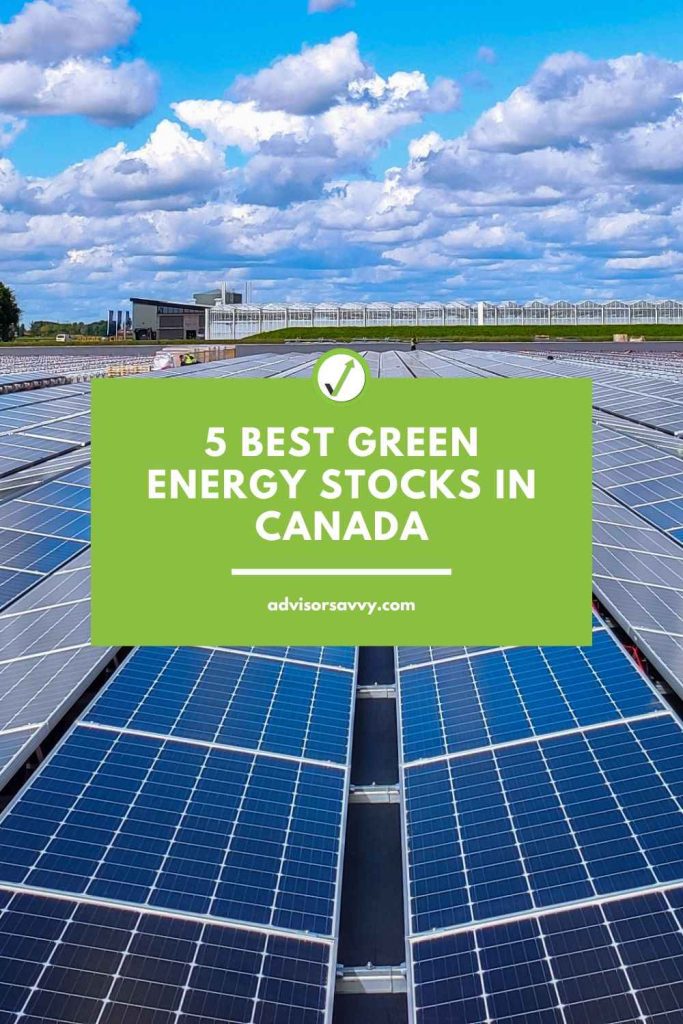 What is green energy?
Green energy refers to any form of renewable energy that is produced and consumed with minimal impact to the environment. This includes a wide range of sources, including solar, wind, geothermal, hydropower, and biomass.
Solar power is the most well-known sustainable resource, as it captures and distributes energy from the sun's rays. Wind turbines convert the kinetic energy of wind into mechanical or electrical power. Geothermal energy takes advantage of heat stored in Earth's surface layers to create electricity using heat pumps and other technologies. Hydropower uses water moving through channels in rivers or stored in dams to generate energy. Lastly, biomass fuels are derived from organic materials such as wood, agricultural waste products, or plant matter converted into various forms of fuel.
Collectively, these resources not only enable us to reduce our reliance on fossil fuels, but also provide an infinite source of clean and renewable energy for generations to come. Thus, green energy helps combat climate change by reducing harmful emissions associated with production and consumption of traditional non-renewable sources. Ultimately, this could have a significant, positive impact both economically and environmentally for many years into the future.
Related Reading: Best Canadian ETFs for 2023
Is green energy a good investment?
Investing in green energy can be a smart move for those looking to put their money in something that both makes financial sense and has a positive environmental impact. High oil and coal prices have typically made fossil fuels more attractive investments. However, clean energy sources such as solar, wind and geothermal are increasingly competitive. This is due to the shift towards renewable sources of power by national governments and conglomerates.
Canada is a leader in this arena with nearly 80% of its electricity coming from clean energy sources. The government provides billions of dollars in funding to projects designed to reduce domestic greenhouse gas emissions. This investment and commitment to clean energy has helped Canada rank second on the 2021 Global Cleantech Innovation Index. Furthermore, studies have found that companies investing heavily in green initiatives end up performing better over the long haul than those focused solely on profitability metrics.
Investing in green energy can make sense both financially and environmentally for those who seek out these opportunities. With climate change becoming increasingly urgent, now might be the ideal time for savvy investors to jump into green stocks.
Related Reading: Executor of Will vs Power of Attorney: What's the difference?
5 Best Green Energy Stocks Canada
Ready to invest in green energy? Check out these best green energy stocks available for purchase in Canada.
1. TransAlta Renewables
TransAlta Renewables is a Canadian renewable energy company, majority-owned by TransAlta Corporation. In exchange for a management fee, TransAlta Corporation provides employee and operational management services to TransAlta Renewables. In other words, it's a massive group of companies!
RNW aspires to expand its renewable energy infrastructure stock and keep on contracting out assets to creditworthy counterparts for lasting long-term operations and cash flows. TransAlta has a high forward dividend rate, which will beckon investors searching for income. Presently, the company also has a high dividend payout ratio, intimating that its elevated dividend probably won't be tenable going forward.
A key feature that makes TransAlta Renewables unique is that it pays dividends to investors monthly, which is atypical among stocks. This makes RNW an appealing choice for individuals searching for dependable monthly income sources. If having money coming in every month is something you value, TransAlta Renewables should be a top stock pick within the Canadian renewable energy industry.
2. Brookfield Renewable Partners
Brookfield Renewable Partners is the largest Canadian renewable energy stock by market capitalization. It focuses on hydroelectric, wind, solar and storage facilities. In addition, it is a subsidiary of Brookfield Asset Management – one of the world's largest alternative asset managers.
Brookfield Renewable Partners (BEP) is a great pick for Canadians searching for a renewable energy stock that pays well and has solidified its position as an industry leader. Diversified in both its offerings and client base, BEP is sure to continue being profitable in the coming years.
3. Algonquin Power & Utilities
Algonquin Power & Utilities, based in the greater Toronto Area, is one of Canada's leading renewable energy companies. According to its latest annual report, Algonquin has a reputation for being a high-growth company with substantial investment plans set for the next few years. Algonquin currently has 4 gigawatts of electrical capacity in progress and maintains a 10% growth rate in its dividend each year, making it appealing to investors seeking long-term growth potential. Algonquin is a Canadian renewable energy stock that has a higher forward dividend yield and trades at a more attractive forward P/E multiple than Northland. Its high dividend yield will likely be very appealing to income-oriented investors.
4. Polaris Renewable Energy Inc.
Polaris is one of the smaller companies in the space in terms of market capitalization. Despite being a Canadian company, Polaris produces renewable energy in Latin America, specifically in places like Nicaragua, Peru and Dominican Republic. They have five operational plants, one is currently being acquired and another is under construction. Polaris' dividends are lower than other competitors in the market, however, this is due to the smaller size of the company. With that in mind, the organization has a lot of room for growth. Investors who are concerned with climate change and sustainability would be happy to know Polaris has a strong emphasis on corporate social responsibility and ESG.
5. Northland Power
Northland Power is a Canadian renewable energy company that has been in operation for over 30 years. They are much smaller than BEP, only owning or having an interest in around 3 gigawatts of generating capacity. Although, they have 14 more gigawatts of capacity currently under development. Northland Power is an excellent Canadian renewable energy company to invest in because they focus on both wind and efficient natural gas.
Related Reading: Best Monthly Dividend Stocks in Canada
What is the best green energy stock to buy?
Investing in renewable energy stocks has long been a smart choice for those looking for both financial security and the promise of a more sustainable future. For example, Brookfield Renewable Partners L.P. (BEP) is widely considered to be one of the best green energy stock picks on the Canadian market.
Owning a portfolio that consists of diverse renewable energy sources from around the world, BEP has consistently generated high returns for shareholders. While supporting the growth of the global clean-energy economy. The company is well-positioned to benefit from global initiatives aimed at reducing both greenhouse gas emissions and reliance upon fossil fuels.
With its strong record of performance and strategic partnerships with leading organizations in the field, BEP remains one of the most attractive renewable energy stocks available today. Whether you're an individual investor interested in participating in efforts to reduce our collective environmental footprint or simply looking for reliable returns on your investment dollars, Brookfield Renewable Partners L.P. should rank highly as one of the top choices when considering green energy stocks to buy.
Related Reading: Best Canadian Stocks: Top Picks for 2023
Investing in green energy stocks
Investing in green energy stocks is an excellent opportunity for long-term financial returns. Demand for renewable resources continues to grow, with solar, wind, and hydroelectric power becoming the obvious choice for many individuals and businesses all over the world. Consequently, stocks in green energy companies can provide investors with a steady, stable income stream as they advance society to use cleaner, more sustainable energy sources.
What's more, investing in green energy comes with numerous environmental benefits. By choosing companies whose mission aligns with their values, investors can also contribute to reducing greenhouse gas emissions, protecting habitats that may be affected by pollution or climate change, and helping to protect vulnerable ecosystems around the world.
Read More: How To Make The Most Impact With Your Charitable Donations in Canada