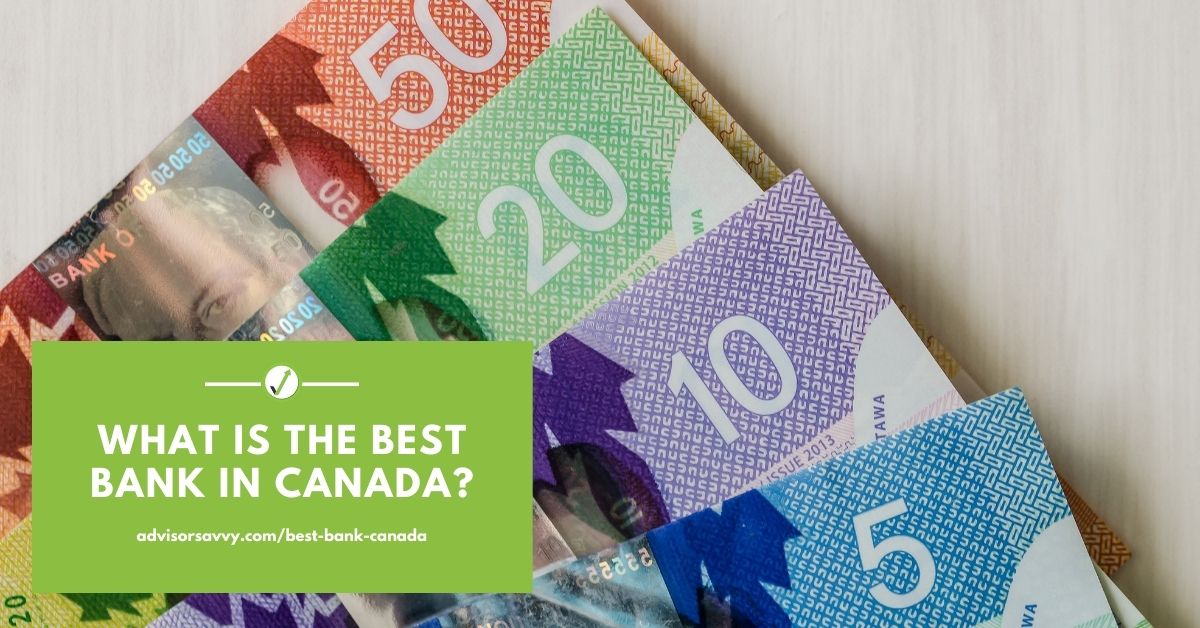 Deciding where to do your banking is a big decision. It's where you will keep your hard-earned money, and that is a lot of trust to put in an institution. Whether banking online or going into a branch, you will be interacting with this bank plenty of times. To ensure you have the best experience possible, you want to choose the best bank. But what is the best bank in Canada?
Well, that is exactly what this guide is going to take a closer look at. Keep reading to learn more about the best banks in Canada, and how to choose the right one for your needs.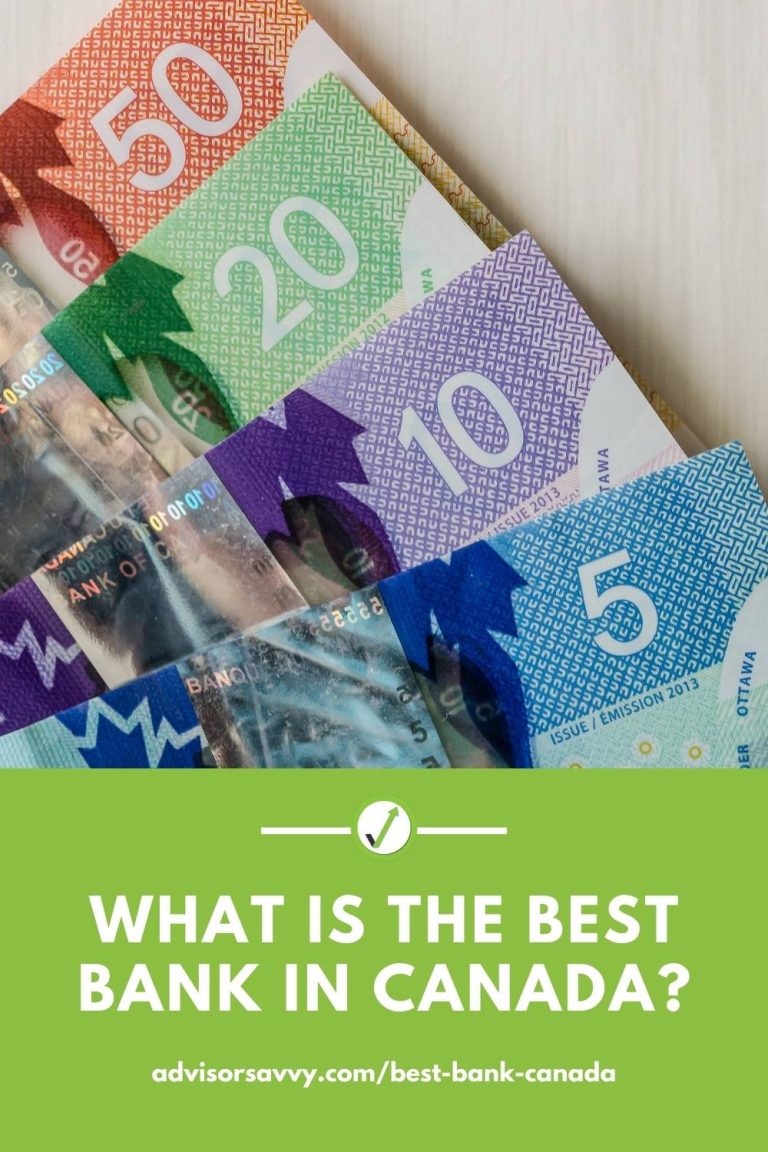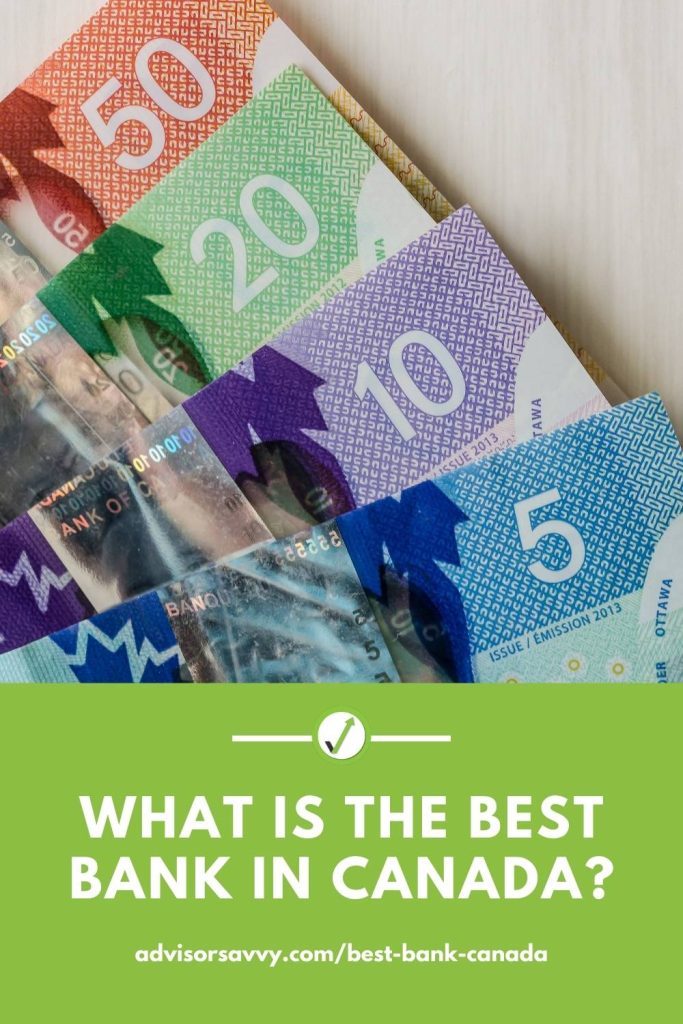 Canada's banking system: an overview
Before we take a closer look at the best banks in the country, it is important to understand the basics of the Canadian banking system. The banking system in Canada is often seen as one of the safest in the world and is very accessible. In fact, according to the World Bank over 99% of Canadians have a bank account.
There are many different banks and credit unions to work with across the country, and there is a network of thousands of branches and automated banking machines (ABMs) all across the country to provide services to customers. The country has one of the highest numbers of ABMs per capita in the world, and many people use various electronic channels to do their banking. Looking at numbers from the Canadian Bankers Association (CBA), there are actually 18,500 bank-owned ABMs coast to coast! And one study found that 91% of Canadians believe that new technologies have made banking a lot more convenient.
There are plenty of regulations in place to protect consumers, and the various banks and institutions manage trillions of dollars of assets. Again, according to the CBA, the six largest banks have invested $100 billion in technology over the last decade, to ensure an accessible, secure, and convenient banking system.
The Big 5
To fully understand the banking system in Canada, it is crucial to know about the "Big 5." They are:
Royal Bank of Canada (RBC)
Toronto-Dominion Bank (TD)
Bank of Nova Scotia (Scotiabank)
Bank of Montreal (BMO)
Canadian Imperial Bank of Commerce (CIBC)
These are the biggest banks in the country and combined they serve a large majority of Canadian banking customers. The largest of these by net revenue is RBC (C$11.4 billion in 2020). The oldest is the Bank of Montreal, founded in 1817 as Canada's first bank.
Related Reading – Best Chequing Accounts in Canada
How to choose the best bank in Canada for you
Now that you know more about the basics of the banking system and some of the largest and most popular banks, how can you choose which bank is the best in Canada? With so many options, it can be difficult to narrow it down.
Start by looking at the following factors.
Fees
One of the most important things to consider when choosing a bank are their fees. The amount a bank charges for transfers, transactions, and keeping accounts open can vary greatly. You want to work with one that has the lowest fees, so you can keep more of your money.
Products offered
Another thing to think about is the products a bank offers. You should look at the accounts they offer, the type of credit cards you can apply for, the type of borrowing options they have, and anything else of interest. Most banks will have a full list of their products offered online, so learning more about the different offerings should be easy.
Interest rates
The interest rates that banks provide customers with are also important to consider. The higher the interest rates on things like your savings account, the more money you will generate. Even something as small as a 0.5% difference in interest rate can have a huge impact over a number of years.
Also, the interest rates that banks charge for loans, mortgages, or other types of borrowing are also important to know. The lower these rates are, the more affordable it will be to borrow money.
Customer service
The customer service a bank offers is very important to think about. If you have a problem, you want to feel confident that your bank can offer you a solution quickly, efficiently, and kindly. Some banks offer great customer service, while others might take days to deal with your problem. By choosing the best bank in Canada for customer service, you can ensure you always get your questions answered and your problems dealt with.
Network/Accessibility
The network and accessibility of a bank is a major part of choosing the right bank, too. The larger the network a bank has, the easier it will be for you to find a branch or an ABM. You will feel supported no matter where you are if your bank has a large network and is accessible.
Related Reading – Questrade vs. Wealthsimple: Which One Is Right For You?
How to switch banks
Have you come to regret working with a particular bank? You are able to switch. The first step in this process is to do your research and choose the bank that best meets your current.
Once you have chosen which one you want to work with, simply open an account. This is generally a simple process and shouldn't take more than a few minutes. When your account is open with your new bank, you will then be able to transfer your funds from your old bank to your new.
Many banks will have a process for transferring these funds, but it can often be quite easy to do it manually. Of course, you will also need to reconfigure any automatic payments you may have to ensure they come out of your new account. Once you are satisfied and everything is set up, you can go ahead and close the old account if you see fit.
Best Banks in Canada
The answer to the question of "which banks are the best in Canada" can be a long one. The best for your friend or coworker might not automatically be the best for you. There are many considerations to make and things to think about.
Online/digital banks
An increasingly popular banking option for people today is to work with an online bank. This is for a good reason, as many of these banks offer great interest rates, have low fees, and can make banking easy. Let's take a closer look at some of the most popular in this category.
EQ Bank
EQ Bank is one of the most popular options and is the online banking branch of Equitable Bank. They offer many different accounts and services but are perhaps best known for their savings accounts. These offer both high interest rates and no fees. They also offer investment accounts, GICs (guaranteed investment certificates), and US dollar accounts.
Tangerine
Tangerine (which used to be called ING Direct Canada) is a subsidiary of Scotiabank and has millions of users. They don't charge fees for daily banking and offer free access to thousands of ABMs across the country and the rest of the world. Tangerine offers the Tangerine Money-Back Credit Card, the Tangerine World Mastercard, as well as GICs, Business Accounts, investment funds, mortgages, home equity line of credit, personal lines of credit as well as various checking & savings accounts, RRSPs and TFSAs.
Simplii
Simplii is associated with CIBC and used to be known as PC Financial. This online bank is full of simple and affordable accounts with no fees, and all the different products you will be used to if you used to be with a traditional bank like mortgages, loans, and credit cards. They offer free e-Transfers, access to CIBC ABMs, and much more.
Traditional banks
While many people love the idea of an online bank, others prefer to work with a traditional bank. When choosing which traditional bank to work with, you need to choose one that aligns the best with your needs. Each bank offers different perks and options that may often cater to a certain type of individual. Let's look at specific categories to help you make a decision when it comes to traditional banks.
Best bank in Canada for students
The best bank in Canada for students is Scotiabank. It offers a savings program for youths and a no-fee account that also earns you rewards. It is truly a worry-free account and a good choice for any student.
In a similar vein, the best bank in Canada for international students is also Scotiabank. They have a great program (which is called StartRight) for getting people off on the right foot. It focuses on making both banking and living in Canada easier.
Best bank in Canada for newcomers
The best bank for newcomers in Canada is hard to decide, as each of them provides great packages to newcomers.
Best bank in Canada for seniors
The best bank in Canada for seniors is likely CIBC. All can be good for seniors, but CIBC is our pick. They have a no-fee Smart account for seniors, tons of available branches to visit across the country, and even offer a senior-specific help centre.
Best mobile banking app
If you do most of your banking via a mobile app, you may want to go with CIBC. The bank earned the top spot in a Forrester report about Canadian mobile banking apps, and for good reason. The app is designed well, very easy to navigate, and provides a great overview of all of your accounts. Everything is clear within the app, and the interface is incredibly clean.
Pros and cons of banking with a traditional bank
Traditional banks are still the most popular throughout Canada, and there are many benefits of working with them. They have all of the services you could ever want, many more options in terms of accounts and products, and can give you more personal attention than an online bank in most cases.
Traditional banks have a long track record and most see them as incredibly trustworthy. Everything from making withdrawals to transferring money is simple and straightforward. On the other hand, there are also some drawbacks you should know about.
The biggest drawback? Larger banks often have worse interest rates on accounts. You may also pay higher fees to keep accounts open and use them. In-branch banking hours aren't the best either! While their in-person customer service is great, their online service and support will likely be no better than what you would get from a digital bank.
Pros and cons of banking with an online bank
As we mentioned briefly, the benefits of online banks include things like lower fees and better interest rates. They have less overhead than traditional banks so they can pass the savings onto you. Because they are online, these banks are also incredibly convenient and always accessible.
Also, many online banks have agreements or partnerships in place that allow for the use of ABMs, too. However, there are some drawbacks that you should be aware of. One drawback is the lack of a physical location if you want to go speak face-to-face with a person.
Many online banks will offer fewer and less diverse services and require a minimum balance to unlock their best accounts with the lowest fees. These newer digital banks also don't have the long and reputable history that many traditional banks do, which can make them harder to trust in the eyes of some consumers.
Takeaways
We hope that this guide has been able to help you decide which of the many banks in Canada is right for you. There is no shortage of options! It's all about taking a look at your needs and preferences.
---
Your financial situation is unique, and we can help you find the best advisor for your needs. Just fill out our short questionnaire.