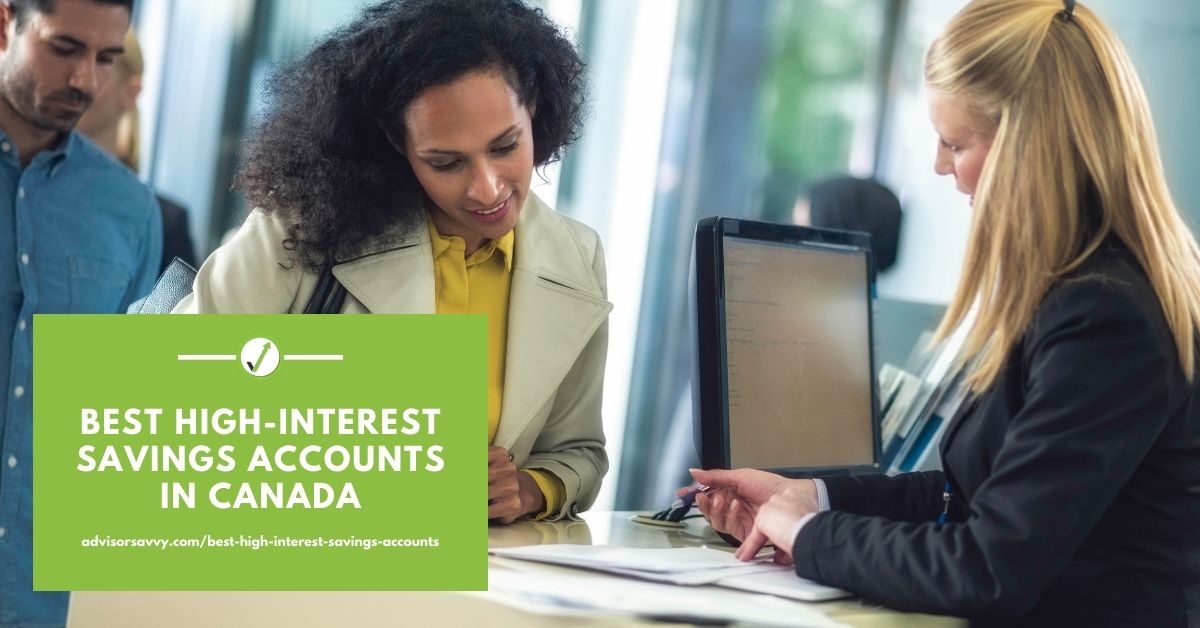 Saving money is something everyone should do, but is often easier said than done. One of the best tools for helping Canadians save money is high-interest savings accounts. This guide will review some of the best high-interest accounts in Canada, and help you understand how they work.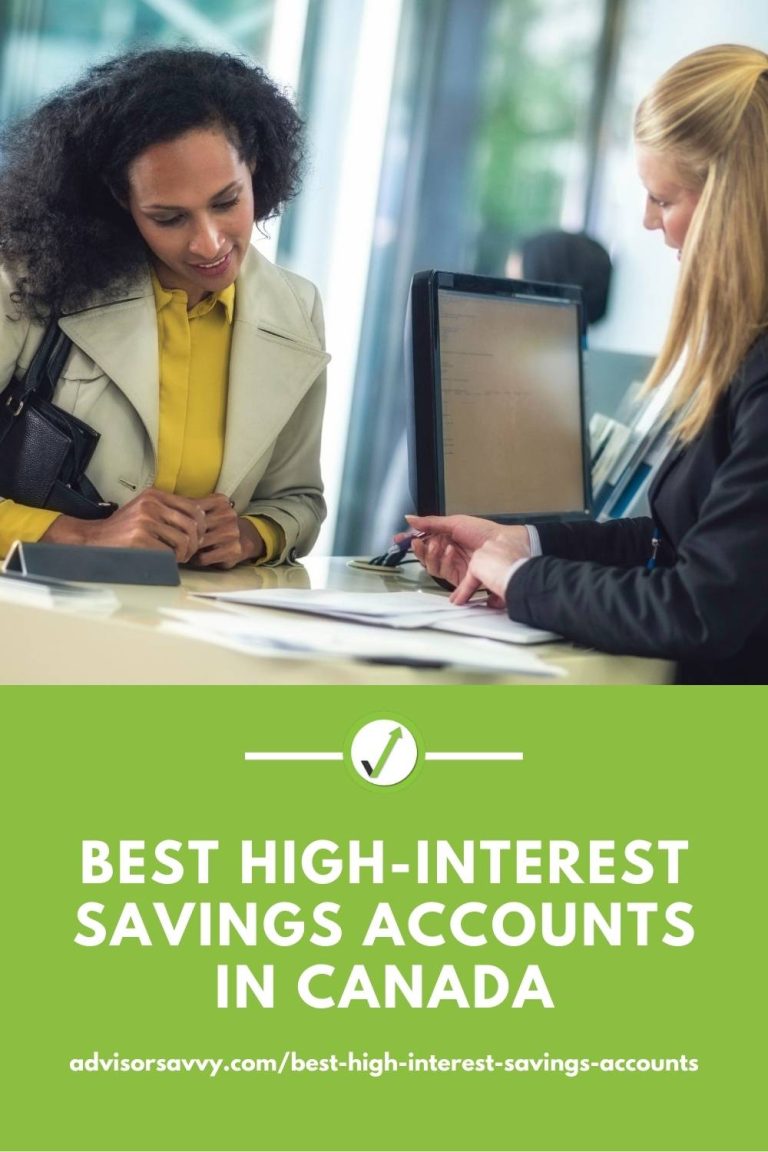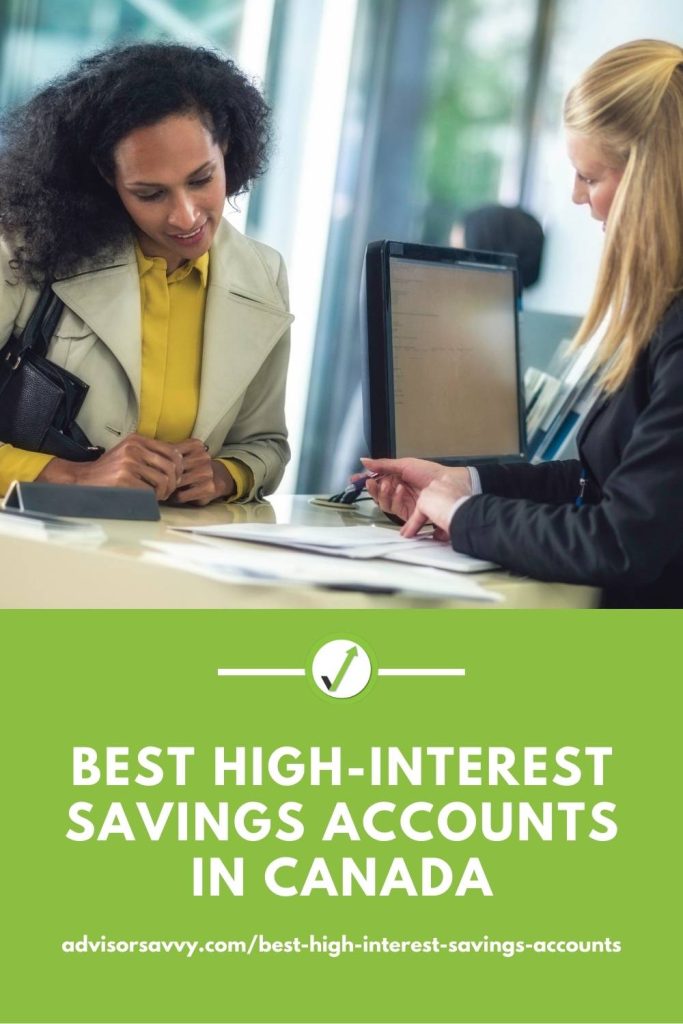 What is a high-interest savings account (HISA)?
A high-interest savings account (HISA) is similar to a normal savings account, though they generally offer significantly higher interest rates. These accounts will offer between 0.50 and 2% interest, sometimes more, compared to the 0.20% (or much lower) interest that many traditional savings accounts have.
They are able to do this for a couple of reasons. Many financial institutions that provide high-interest savings accounts don't have physical branches, drastically lowering their costs. Some will also introduce these HISAs to attract new customers and improve customer loyalty.
These accounts work exactly like a normal savings account, where you simply deposit money and each month are given a percentage of the total amount in the account as interest. However, it is important to keep in mind that the interest you earn in a savings account is generally taxable. You won't be responsible for paying tax on amounts you deposit, but you will need to pay tax on the interest earned from those dollars.
Your financial institution of choice will typically send you a T5 before tax time, which is a return of investment income slip. This should be submitted along with your tax return.
TFSAs vs high-interest savings accounts
Another way for Canadians to save money is via a Tax-Free Savings Account (TFSA). Unlike high-interest savings accounts, the interest you earn in a TFSA is not taxed. In addition, other investment income is tax-sheltered. As a result, your money will grow tax-free. You can also withdraw money from a TFSA without paying taxes.
It is also good to know that, despite its name, you can also hold investments in a TFSA. Just make sure you do your research or work with an advisor when selecting investments. And keep those contribution limits in mind!
Related Reading: TFSA vs RRSP: Where to Put Your Money
GICs vs high-interest savings accounts
Guaranteed Investment Certificates (GICs) are another popular way for Canadians to save money and grow their wealth. These offer a guaranteed rate of return over a specific period of time, which is a safer and more consistent option than many other investments. While they might offer higher rates, GICs lock in your funds. In other words, you won't be able to access them for a predetermined period of time. Need your money in the short term? A HISA generally offers you more flexibility and easy access to your money if you need it.
Related Reading: Building a Balanced Portfolio: Everything You Need To Know
Are high-interest savings accounts worth it?
The simple answer is yes. If you are currently using a traditional savings account as your emergency fund, to save for a home, or to grow your wealth, a HISA is a better option. It can often triple or quadruple your interest (or more) and most are quite easy to apply for and be approved. 
Many financial institutions offer HISAs, and they come with little risk. However, be sure the rate that you are getting is fair. Some companies or institutions may market a savings account as high-interest or high-yield, only to have them barely be more than you'd get from a traditional savings account.
Are high-interest savings accounts safe?
Yes, high-interest savings accounts are safe. There is no risk for capital loss as you are not investing your money. Sure, the amount of interest you get may change, but you never need to worry about your actual cash amount going down for any reason.
Of course, be sure that your accounts are with an institution that is insured by the CDIC (Canada Deposit Insurance Corporation). This protects your deposits in case of a bank failure. So as long as you open your account with a CDIC-insured institution, they are safe. Also, keep in mind that some accounts are provided by a CDIC-insured institution, but may go by a different name, so always do your research.
How to get a high-interest savings account
Opening a high-interest savings account is generally quite simple. Typically you just need to fill out an online application. You will need to provide your personal information, plus fill out a few more boxes of financial information, but the process is generally simple and fast. Some may require a minimum balance or have a fee, but many will have no restrictions and are open to essentially everyone.
How to choose the right high-interest savings account?
Now that you know how easy it is to get a high-interest savings account, how can you choose the right one for your financial needs? The first thing, of course, is to look at the interest rate you will get. While you should always make note of the promotional interest rate, also look at what the rate will be once the promotional period is over. Make sure it's still competitive!
Also, be aware of any minimum balance requirements and associated fees with the account. If you plan on making a lot of transactions, an account with unlimited transactions is often a good place to turn. While many people do their banking online, if you still like to head down to the branch, be sure to choose an account with an institution that has brick-and-mortar locations.
Want to have more than one account? This is generally not a problem. If you open too many accounts, however, it can be hard to manage them, causing unnecessary confusion and stress in your life. For this reason, most people only have a couple at most. For example, one saving up for a new car plus emergency savings.
Related Reading: 8 Best Free Bank Accounts in Canada
Best high-interest savings accounts in Canada for 2023
Check out some of the best high interest savings accounts in Canada for the 2023 year below.
EQ Bank Savings Plus Account
EQ Bank's offering is among the best high-interest savings accounts in Canada. It's a great choice for those who want the flexibility of a chequing account, with the benefits of a savings account. They give 2.5% interest to everyone, and there are no fees, free transfers, and no minimum balance. While EQ is online-only, their customer care number is open until midnight every day. Of course, they also offer an online chat option.
Wealthsimple Save
Another solid option is Wealthsimple Save. This account has no account minimums and offers a competitive after-promotion interest rate of 1.5%. There are no hidden fees, and it is incredibly easy to make transfers — which also won't cost you a thing. Withdrawals from the account are also unlimited and completely free.
Learn more about Wealthsimple's account
Neo Money Savings Account
Neo Money is a 100% digital option that provides customers with an incredibly user-friendly, use-anywhere platform. You can send and receive money, pay bills, and make deposits, in one simple account. They offer a very competitive 2.25%, and make it very easy to track how much you have made in interest. Unlimited free transactions are another benefit of this account, along with the fact there is no minimum balance or monthly fee to worry about.
Learn more about Neo's account
Motive Savvy Savings Account
While you only get 2 free withdrawal transactions a month, this account from online-only Motive Financial has a lot going for it. Customers pay no fees, and the account requires no minimum balance. You can deposit for free anytime, and transfers between your accounts are also free and unlimited. The rate for this account is 3%, and is good up to $5 million, with a 0.50% for anything above that amount.
Learn more about Motive's account
Scotiabank Momentum Plus Savings Account
If you prefer working with a bank that offers physical locations, consider this account from Scotiabank. You won't be responsible for any fees (which can be rare for big banks) and there is no requirement for a minimum balance. This account is unique as the longer you save, the higher your rate. The regular interest is only 1.6%. Currently, Scotiabank is offering a promotional interest rate of 4.6% for up to 5 months, but certain conditions apply.
Learn more about Scotiabank's account
Takeaways
As you can see, there are plenty of options out there when it comes to great high-interest savings accounts in Canada. Also, be aware that what works for someone else may not automatically work for you! Take some time to find the one that is best suited for your needs and lifestyle.
Read More: Types of Investment Accounts in Canada