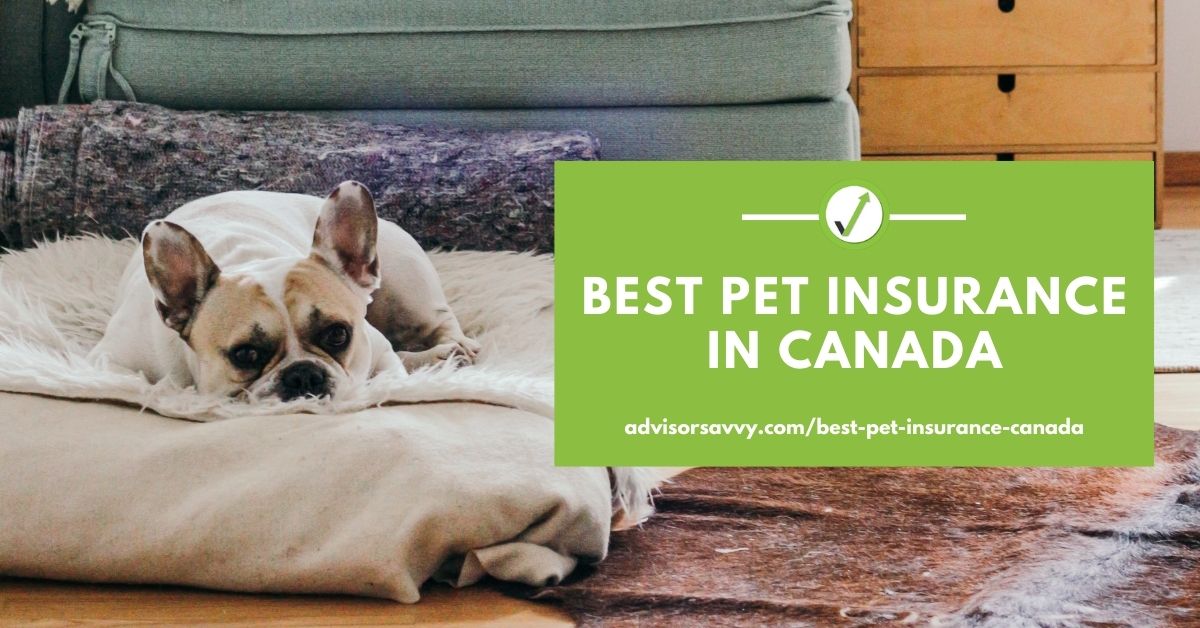 According to an Abacus Data survey from 2021, 56% of Canadians say they have at least one pet in their household*. And, unsurprisingly, when asked if their pet(s) brought joy into their lives, a near-unanimous 98% of respondents said yes. We Canadians love our animals and want them to thrive and continue to be important family members for as long as possible. One way to help protect your companion, and ensure that an emergency or illness won't cause financial worry? Pet insurance — in Canada, there are plenty of places to find a great policy that works for you.
Scroll down to learn more about this type of insurance, what it generally covers, the cost, and our picks for the best pet insurance in Canada.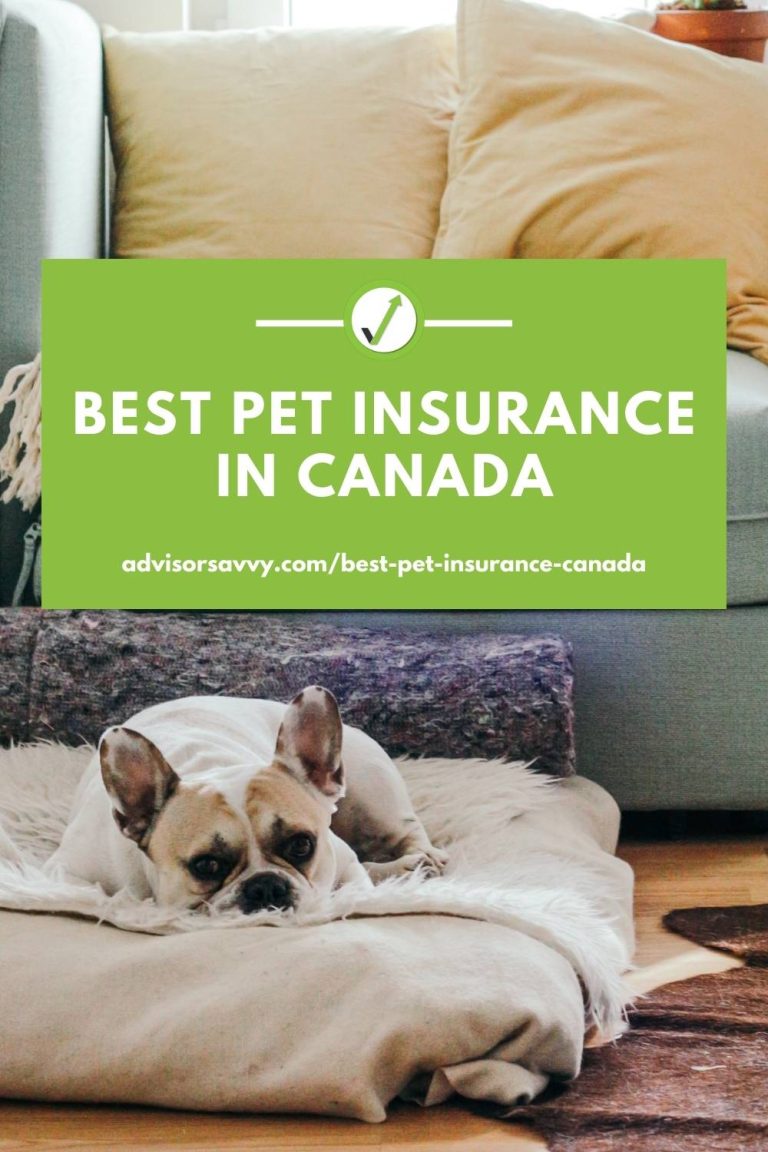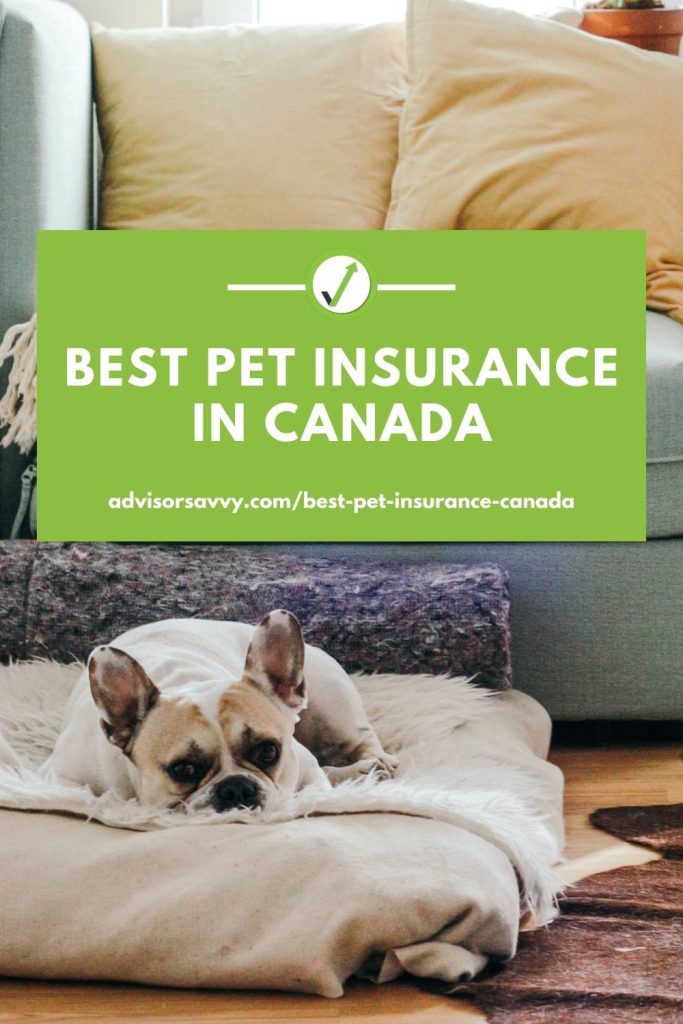 How much do pet owners spend on their pets in Canada?
Food. Toys. Treats. Paw protectors. Beds. Little sweaters.
Raise your hand if you spoil your cat, dog, or other pet? Let's not also forget about veterinarian check-ups, groomer visits, medicines (eg. flea prevention), doggie daycare or pet sitting services, and maybe even a trip or two to a special "spa" for animals. The point is, while we absolutely love our cats, dogs, rabbits, birds, etc to the ends of the earth…they can get expensive.
What is the average cost of owning a pet?
According to estimates by insurance comparison platform Hellosafe.ca, the average annual budget of Canadians for their pets in 2022 is $3,970. The amount is much higher in 2022, likely due to inflation. Below are the details:
2018: $2,075
2019: $2,272
2020: $2,395
2021: $2,430
2022: $3,970
Obviously, this is going to vary! A big dog is going to be more expensive than a smaller dog or an indoor cat. Some breeds are also predisposed to specific health issues and may require extra care. Hellosafe estimates that the annual budget for a dog is $2,912, while cats and rabbits are $2,150 and $995, respectively.
And of course, the first year of your pet's life is going to be the most expensive, even after the original adoption or purchase price. Think about it: vaccines and initial veterinarian costs (eg. spaying or neutering), licenses, training, and one-time or infrequent purchases like carriers, food/water dishes, grooming tools, a leash, and a collar — it adds up.
The bottom line? Bringing a pet into your home and family is a big commitment, especially in the beginning. Make sure you do your research ahead of time and make a plan for how you'll manage the costs of pet ownership.
Related Reading: Financial Conversations To Have Before Marriage
Budgeting tips for your pet
Now, it's true that pets can get expensive, but there are some great ways you can budget for their monthly needs, and make sure you're covered for those biggest costs.
One thing you can do is make regular deposits into a separate savings account for your pet's care. Like a home maintenance fund, this account makes sure that funds for any kind of pet emergency or large expense (eg. kennel fees for a vacation or a new carrier) are set aside, so there's no scrambling on your part.
Have a monthly budget? Be sure to fold in your pet's recurring monthly expenses as a line item.
Finally, one of the best things you can budget for when it comes to your pet? Insurance.
What is pet insurance?
It's very distressing when your pet needs an emergency veterinarian visit. The very last thing you want is to worry about how this is going to hit your wallet or bank account. Since cats and dogs can't tell you if they're having any pain or symptoms, it can often come as a heartbreaking surprise when you're standing in the vet's office.
Pet insurance is a way of making sure your furry family member gets the care they need without extreme financial strain.
According to the above insurance estimates from Hellosafe.ca, Canada has a pet insurance rate of around 1% — compared to 31% in the UK and 48% in Sweden.
How does pet insurance work in Canada?
Pet insurance works like any other type of insurance. The regular premiums you pay make sure that your insurer will cover sudden illness or injury, and related costs, up to a maximum amount.
Just remember that like most insurance policies, pet insurance does include a waiting period — the time until the coverage actually kicks in. Keep this in mind when you're considering or pricing your options!
What does pet insurance cover?
Coverage does vary from policy to policy, company to company, but in general, pet insurance covers a fairly broad range of costs. These can include:
Accidents and injuries
Surgery
Hospital care
Sudden illness
Hereditary or breed-specific conditions
Diagnostics
Medications
Various therapies (eg. alternative or behavioural)
How much is pet insurance in Canada?
It depends on the province or territory of residence, but on average, Canadians can expect to pay about $29 per month for a cat and $39 per month for a dog.
What is the annual deductible for pet insurance?
Your deductible is the non-reimbursable part of the bill that you need to pay. With insurance, you're generally able to choose the size of your deductible, and pet insurance is no different. Our best pet insurance picks have deductibles that range from $0 to $1,000, or a certain percentage of the bill. The good news is that you can either have some degree of selection from your insurer, or the option to simply choose from a variety of policies in the first place.
Is pet insurance worth it?
Consider the heartbreaking decision you might have to make if your finances just can't cover an emergency for your pet.
For fairly reasonable monthly costs, you'll give yourself peace of mind knowing that you're covered if something happens to your beloved cat or dog. That, for almost everyone, is going to be worth it.
If you're concerned about costs, there are policies out there that have basic coverage without extras like alternative treatments (eg. acupuncture). It's easy to end up with more insurance than you need! These policy add-ons are not always necessary or right for you and your pet. Ultimately, you will be able to find good quality coverage for a decent price.
Pros and cons of pet insurance
One of the best parts of pet insurance in Canada is that most animals are covered — and for a very reasonable cost to boot. Even if you have an older pet or a breed that's prone to certain health conditions, you'll likely be able to find a policy that works. In addition to having peace of mind, pet insurance offers your wallet protection, and a way to help you budget for your pet.
On the downside? Insurance can get complicated, especially when looking at what's covered and what's not. Annual check-ups are not always covered, and the same with pre-existing conditions. While some providers offer direct billing, others require you to pay upfront and submit your claim.
Even with its limitations and the potential for paperwork, as mentioned above, you'll probably find that pet insurance is well worth it.
What is the best pet insurance in Canada?
We've looked at the options out there for pet insurance in Canada, and have selected four great options.
One thing to keep in mind? Your insurer might offer pet coverage as well. It's worth giving them a call and seeing if they offer it, the price, and how easy it is to bundle with other policies you have.
FYI: Pet insurance companies/policies, including the ones listed below, are primarily (if not exclusively) for cats and dogs. Since they are what the vast majority of Canadians will seek pet insurance for, we have not included options for rabbits, birds, guinea pigs, etc, though it's certainly worth contacting either these companies or other insurers.
| Insurer | Policy Highlights |
| --- | --- |
| Trupanion | Covers 90% of the cost, offers direct payment to veterinarian offices and has a unique deductible for chronic conditions. |
| Petsecure Canada | Has four plans to choose from, for both dogs and cats. They offer up to 80% coverage of your bill. |
| Pet Plus Us | Offers two distinct plans, plus a Blue Ribbon Benefits package and a wellness care add-on. Reimbursement is 70-90%, depending on the plan. |
| Fetch by The Dodo | A new (as of March 2022) option that's incredibly comprehensive. Use the Fetch app to manage your claims. |
Trupanion
One of the country's leading pet insurers, Trupanion has been in Canada since 2000. Their plan is quite simple, with 90% coverage of all new injuries and illnesses. These include conditions that breeds are prone to inherit, issues that are unidentified (eg. vomiting or change in weight), and congenital conditions like heart disease or cataracts.
Another great thing about Trupanion is that they offer a lifetime per condition deductible. This means that pet owners will only pay a deductible for a chronic condition just once — a great policy if you have a purebred animal/specific breeds! With Trupanion, you'll also pick a deductible ranging from $0 to $1,000.
Trupanion allows you to pay at the veterinary hospital (on eligible claims), right when you're checking out. Anyone who's ever waited for their reimbursement knows how useful this direct payment can be!
Finally, if you want even more protection, you can get the Recovery and Complementary Care package, which covers alternative treatments like acupuncture, behavioural modification, chiropractic, hydrotherapy, and more.
Petsecure Canada
Petsecure Canada offers a bit more choice with their plans. For starters, they offer four plans, with no age limits.
While Trupanion covers 90%, Petsecure Canada covers up to a respectable 80% of your bill, including exam fees and taxes. Payouts for accidents or conditions range across the four plans, from $1,000 to unlimited amounts.
Routine dental care is also part of every Petsecure plan (from $200 up to $600). This is great considering how easy it can be to put off maintenance on your pet's teeth. They also cover unexpected accidents and illnesses. Other highlights of Petsecure's plans include:
Wellness coverage with the top tier plan ($450 for dogs, $350 for cats). This can be used for annual exams/vaccines/bloodwork/preventative medication, etc.
Coverage of alternative treatments
Lost pet advertising
Cremation and burial costs
Pets Plus Us
Pets Plus Us offers two distinct plans for both dogs and cats.
The first is an Accident & Illness plan, a comprehensive plan that offers coverage of $7,500 or $15,000 annually. You decide how much Pets Plus Us pays — 70, 80, or 90% of the bill (including tax) — and how much you pay (10, 20, or 30% plus your monthly premium). You also pay an age-based deductible if you make a claim that year.
The second is an Accident plan — very useful if you have a pet that gets into mischief frequently! The plan includes $5,000 in coverage per year for medically necessary services to treat injuries from one or more accidents. Veterinary fees are 80% reimbursed, and you pay the remaining 20%, plus a monthly premium, and a $100 annual deductible if you make a claim that year. Pets Plus Us outlines the standard costs for this plan are $22.06/month for dogs and $19.73 for cats.
Pets Plus Us also offers a Flex Care Policy as an add-on to the Accident & Illness plan. This supplements your coverage to include annual exams, vaccines, flea and tick prevention, nail trimming, dental, and pre-existing conditions. Finally, the Blue Ribbon Benefits is a selection of products and services that include free access to PetHelpFone, Pet Poison Helpline, a Compassionate Care Line, and $1000 in emergency pet insurance coverage.
Costco Pet Insurance
Are you a Costco member? You can get a preferred rate on pet insurance with Pets Plus Us. Executive members get a 15% discount and Gold Star and Business members get 10%.
Fetch by The Dodo
Formerly the well-known Petplan, Fetch by The Dodo is one of the newest insurance options on the block, having rebranded in early March 2022. They're already endorsed by many no-kill shelters across the US and Canada, including the Ontario SPCA and Humane Society. Many people will recognize The Dodo's wildly popular animal-related videos on social media (skateboard-riding bulldog anyone?), but their website offers plenty of pet content including health and wellness tips.
Average plans for Fetch plans are $35/month for dogs and $25/month for cats, and you choose between a $250, $300, or $500 deductible. Fetch actually uses a unique technology called Fetch Forward (that uses 150 million data points) that determines the fairest and most accurate pricing based on your pet's age, breed, and location. Like Trupanion, Fetch offers up to 90% reimbursement.
Once the waiting period is over, Fetch covers new injuries and illnesses, but stops short of covering pre-existing conditions, routine and preventative care, and prescription food. And when they say that they provide comprehensive coverage, they really mean it. Check out their list!
One way that Fetch makes life a little easier is that you can submit a claim in minutes over their app. Just snap a pic of your documents from the vet, and answer a few questions about the treatment. Your reimbursement will arrive via direct deposit in as little as two days.
---
Your financial situation is unique, and we can help you find the best financial or insurance advisor for your needs. Just fill out our short questionnaire.