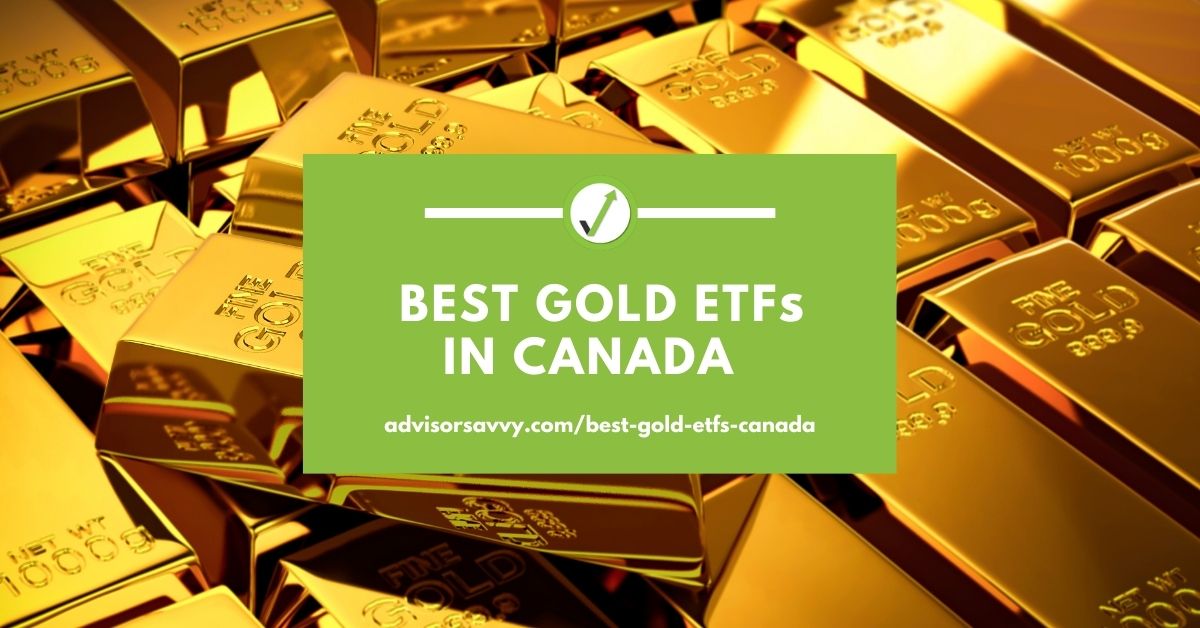 Investing in gold has long been a popular way for people to diversify their portfolios and safely grow their hard-earned money. However, many people may not be aware of exactly how to invest in gold. While there are a few ways, one of the best and simplest is to invest in a gold exchange-traded fund (ETF). Gold ETFs are funds that consist of gold and operate like traditional stocks that can be bought, sold, and traded on various exchanges. This guide is going to look at the best gold ETFs in Canada, and help you learn more about investing in gold.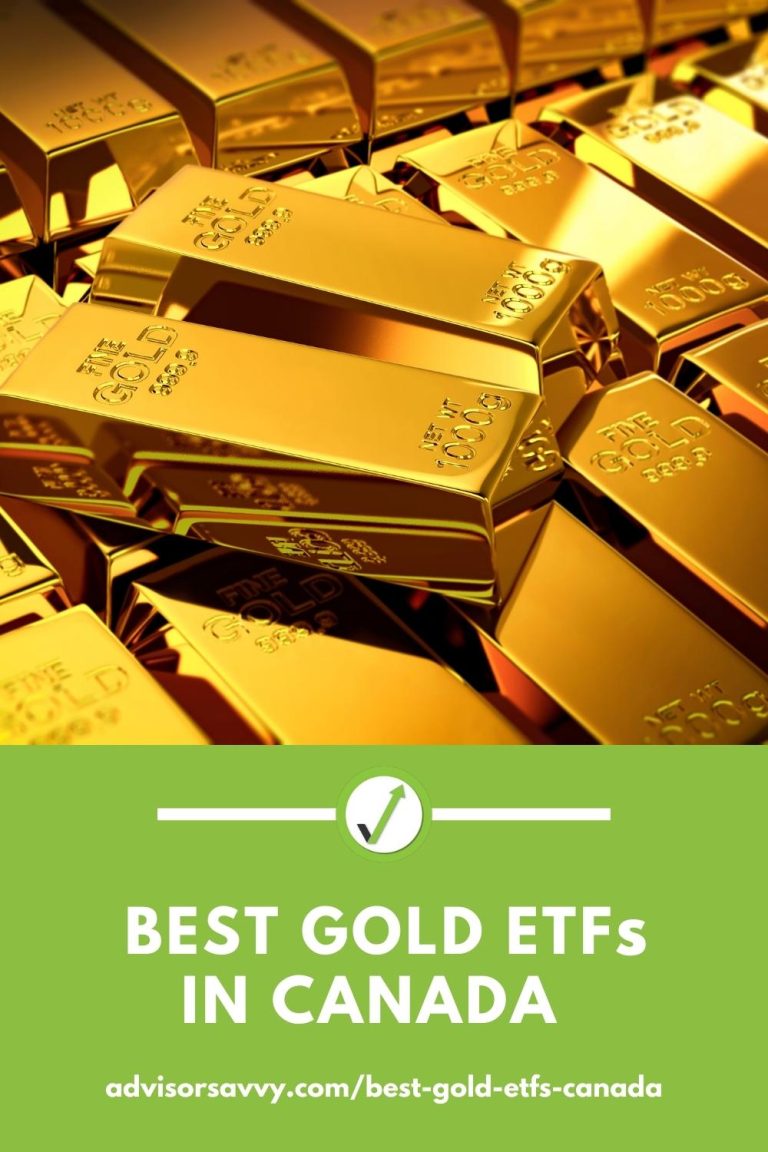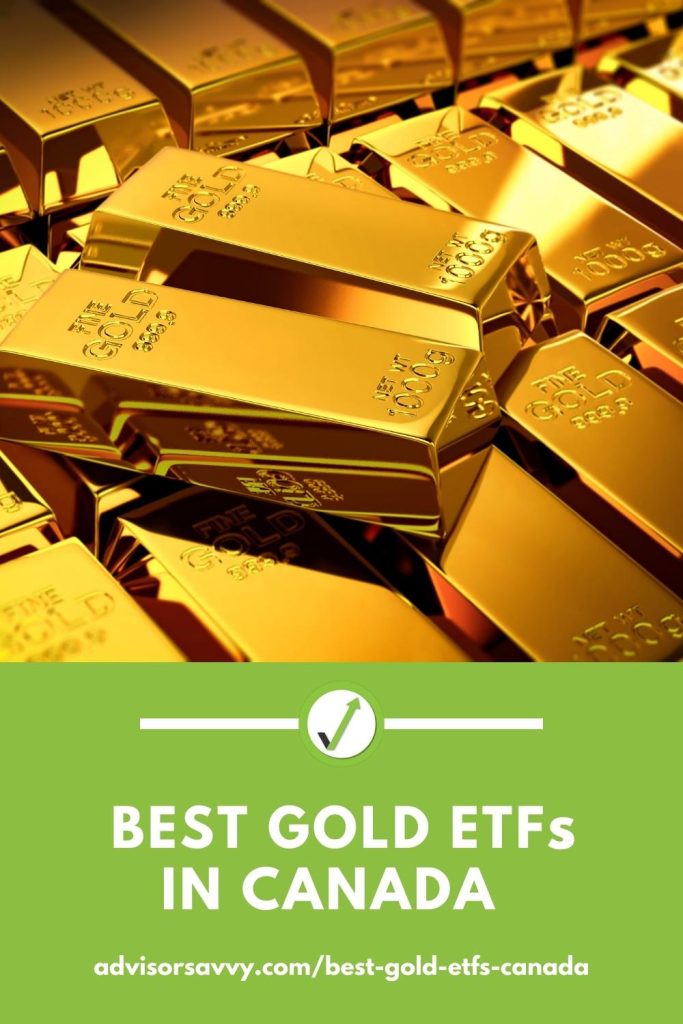 Is gold a good investment in Canada?
In general, the answer is yes.
There are a few reasons why gold is (and has long been) a good investment in Canada. First of all, it is a long-term store of value. Investors can have peace of mind knowing that the investment will rise over time. It performs very well in uncertain times, which makes it great for portfolio diversification.
Second, gold is also relatively simple to understand and invest in and is quite liquid in many cases. Whether investors use it to hedge against inflation or to safely invest for the future without worry, gold is a good choice for many people.
However, gold as an investment might not be for everyone. If you own gold physically, you need to ensure you have a place to safely and securely store it. Consequently, you'll need to manage premiums and taxes. Finally, the historic rate of return for gold is quite low when compared to other assets.
Ultimately, if your primary goal is to have a safe investment and one that is essentially recession-proof, gold is a good idea to have as a part of your portfolio.
Related Reading: Best Canadian Stocks
How to invest in gold in Canada
There are a few different ways to invest in gold in Canada. Perhaps the most well-known is simply buying physical gold. You can buy gold from essentially any Canadian bank, a bullion dealer, or via the Royal Canadian Mint. Most gold bars and other gold items will often have a serial number on them, for security purposes.
However, buying physical gold isn't the only way to go. Additionally, you can invest in gold futures, invest in companies mining gold, and gold options. You can also invest in gold ETFs in Canada. These are quickly becoming one of the most popular ways to simply and safely invest in gold — without having to actually buy or own any yourself.
What are gold ETFs?
Earlier, we explained that gold ETFs are funds that can easily be bought and sold on an exchange using a traditional brokerage account. Each share in this fund will represent a fixed amount of gold or interest in gold-related companies. It is an extremely safe, simple, and affordable way to invest in gold, without having to actually own any yourself.
Gold ETFs are especially great for small investors. The fees associated with these ETFs are generally lower than with other traditional funds. These funds are incredibly liquid, which makes it easy to sell your investment in gold, or increase it, in seconds.
Related Reading: Best Canadian ETFs for 2023
How do gold ETFs work?
The way that gold ETFs work is quite simple. For starters, they give investors exposure to the price movement of gold and allow them to reap the benefits of the growth over the years. As gold rises in value, the value of the fund will often rise in turn. Some of these ETFs invest in mining companies, while others will be directly tied to the price of gold itself.
Want to invest in the companies that mine gold? A gold miners ETF in Canada is right for you. These funds simply invest in the stocks of companies that are involved in some step of the gold production process — typically mining.
On the other hand, a gold bullion ETF in Canada is a fund that simply tracks the price of gold, normally by physically holding gold bars or coins for the investors. Both give you exposure to gold (albeit in slightly different ways) and are generally safe investments.
Related Reading: 7 Best Gold Stocks in Canada
How to buy gold ETFs in Canada
The process of buying gold ETFs in Canada is one of the main reasons that they are so popular. To begin with, you can simply buy them on an exchange like the Toronto Stock Exchange (TSX) using the same brokerage account you buy other stocks and funds with. It is as simple as finding the stock ticker symbol for the ETF and making a purchase.
If you don't have a brokerage account, simply create one with your bank or another chosen financial institution. Once it is funded, you will be able to freely invest in stocks and funds very quickly. You won't need to worry about finding a reputable gold dealer and purchasing the physical product yourself.
Related Reading: Questrade vs Wealthsimple — Which One Is Right For Your Money?
Best Gold ETFs in Canada for 2023
Now that you have a better understanding of gold ETFs in Canada and how they work, let's take a closer look at our picks for your best options.
Note: All numbers mentioned are accurate as of April 2023.
iShares S&P/TSX Global Gold Index ETF (TSX:XGD)
One of the best gold ETFs in Canada/on the TSX is certainly the iShares S&P/TSX Global Gold Index ETF (TSX:XGD) — around for over 20 years. This fund looks to give investors very targeted exposure to global producers of gold and other products.
It has a fair management fee and includes holdings like Newmont, Barrick Gold Corp, Franco Nevada Corp, and many other notable gold companies. Since the ETFs holdings have operations around the world, you get that much more diversified protection. The fund has net assets of over $1.2 billion and a Management Expense Ratio (MER) of 0.61%.
iShares Gold Bullion ETF (TSX:CGL)
If you are looking for the best gold bullion ETF in Canada, this is a great option to consider. iShares Gold Bullion ETF (TSX:CGL) has an incredibly low management expense ratio of 0.55%. Ultimately, it's a very convenient and affordable way to get exposure to physical gold bullion.
This ETF has offered investors steady returns for well over a decade now, and the fund has net assets of over $776 million. Basically, it's about as close as you can get to owning actual gold without physically buying it.
Horizons Gold Yield ETF (TSX:HGY)
Another top-rated gold ETF in Canada is the Horizons Gold Yield ETF (TSX:HGY). This ETF provides investors with exposure to the price of gold bullion, hedged to the Canadian dollar. The price of the ETF is affordable for almost any budget, and the fund has been around since 2010. It has over $69 million in net assets and a MER of 0.9%.
What really sets this ETF apart from many others, however, is that it provides investors with a monthly distribution. This helps to mitigate risk, and allows for a little bit of income generation. The distribution takes place near the end of each month and is generally between 0.02 and 0.05 per unit owned.
BMO Junior Gold ETF (TSX:ZJG)
If you want to invest in a junior gold ETF in Canada, a good choice is the BMO Junior Gold ETF (TSX:ZJG). This fund seeks to replicate the performance of the Dow Jones North America Select Junior Gold Index.
Junior gold companies are small-to-medium companies that aren't as established as larger operations. Many are in the exploration phase of mining, and thus can be volatile. As a result, this is a little more high risk (and thus, potentially high reward) than other gold ETFs. The fund has $88 million in total assets, a MER of 0.61%, and is great for those looking for high-growth solutions — who are also okay with some additional risk.
Horizons Enhanced Income Gold Producers ETF (TSX:HEP)
Horizons Enhanced Income Gold Producers ETF (TSX:HEP) is a good ETF choice for those who want exposure to mining companies and exploration companies, alike. Currently, well over 70% of their holdings are North American, while the remaining are split between the UK and South Africa.
This fund also provides investors with monthly distributions around 0.22 per unit. It has traditionally been in the middle of that range, but recent months have seen the distribution grow. The fund celebrated its 10-year anniversary in April 2021, has over $297 million in net assets, and a MER of 0.79%.
Related Reading: 5 Best Money Market ETFs in Canada
Takeaways
Does the thought of "owning gold" make you feel just a little bit richer? Well, as we explained, gold is a great and quite safe way of diversifying your portfolio.
Of course, like with any investment, always do your own independent research! It's important that you feel comfortable with an investment, and make an informed decision before putting up your hard-earned money. Finally, we'll always encourage anyone with investing or personal finance questions to get in touch with a financial advisor — and we can certainly help with that!
Read More: Is it better to buy physical gold or ETFs?