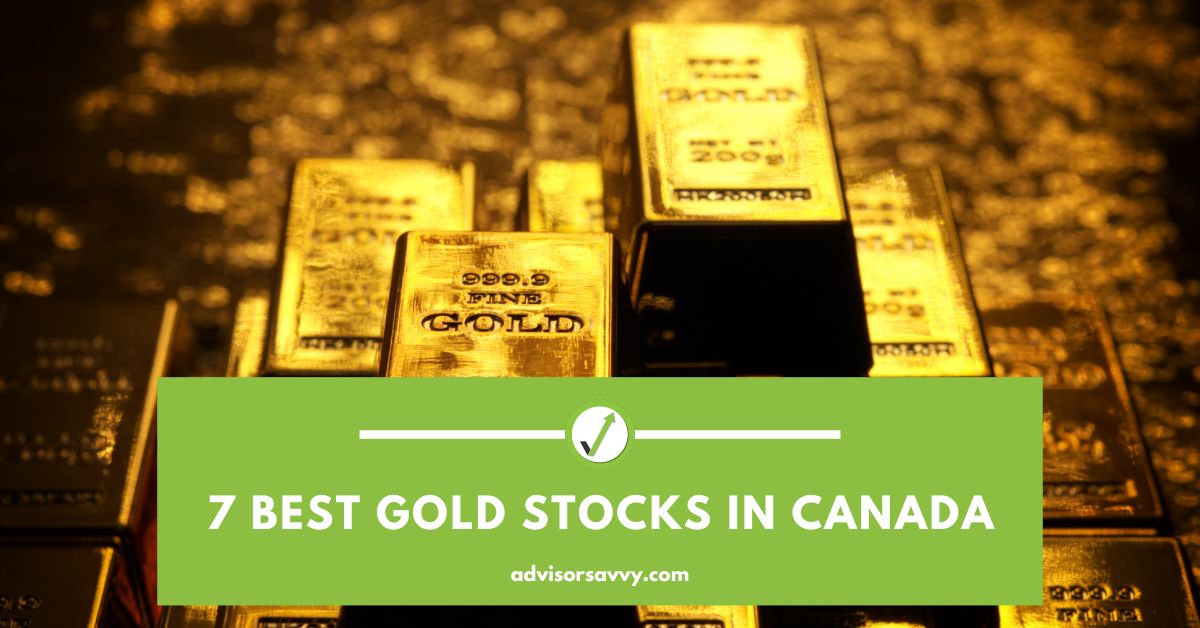 As the price of gold continues to rise, investors are looking for the best way to buy this precious metal. One option is to invest in gold stocks. However, there are also gold ETFs and physical gold. Investing in gold stocks can be a great way to add diversity to your portfolio and protect yourself from market volatility. But with so many options available, it can be hard to know which ones are the best.  In this blog post, we'll take a look at some of the best gold stocks in Canada and explore why they might be worth investing in. If you're thinking about adding some gold stocks to your portfolio, keep reading for some helpful tips!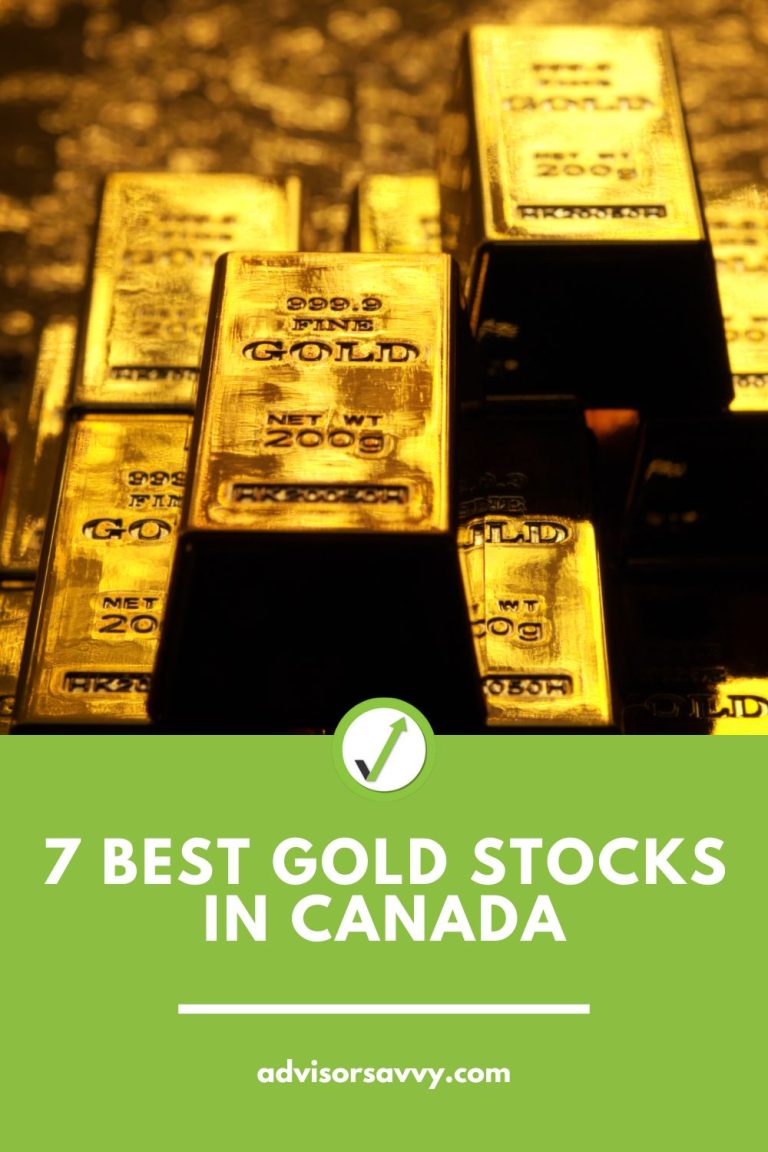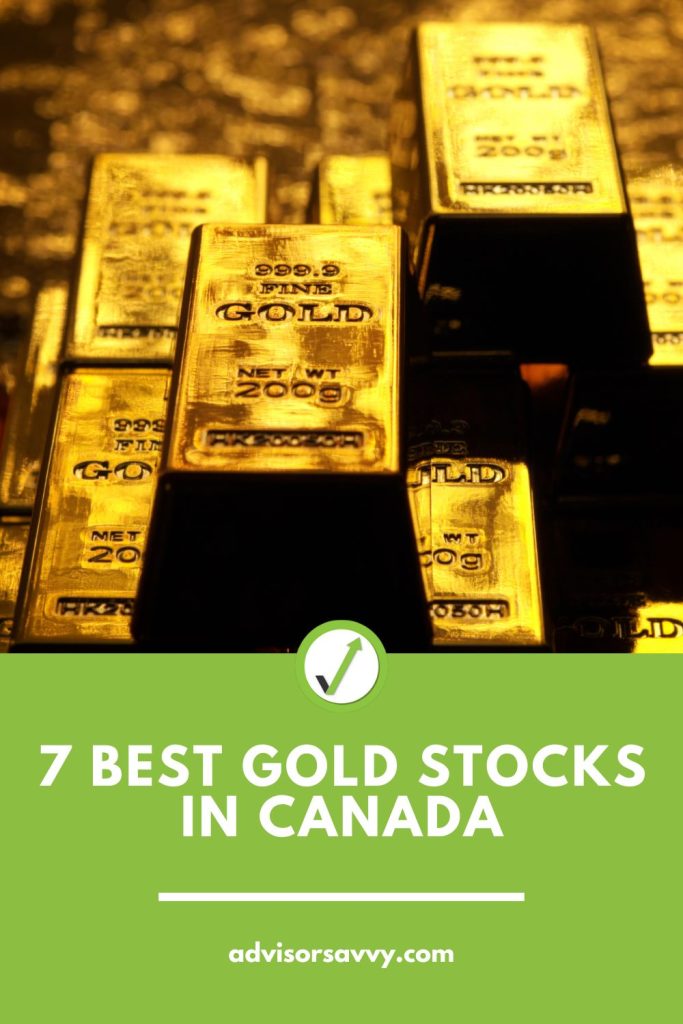 What are gold stocks in Canada?
Gold stocks are shares of businesses that revolve around mining and selling gold. Physical forms of gold, such as bullions, coins, or jewelry, are not what you're investing in when you put your money into a gold stock. Rather, you're buying shares of a gold company with the hope its value will go up so that you can make a profit.
Your gold stocks will not always follow the same path as gold prices. In other words, just because gold prices go down, that doesn't mean your stocks in gold-producing companies will plummet too. More correctly, how these mining companies perform themselves is a better predictor for how your stocks related to them will do. For investors, this news is good — when gold does poorly in the market, many mining companies can switch their focus to another metal, mineral or raw material. This could keep investors interested and prevent the company from losing revenue.
The high costs associated with mining operations can sink even the most promising gold companies. Meaning it's crucial that you do your homework before investing in one. Mining, like construction, requires a large upfront investment before profits return. Gold stocks have the potential to make investors very wealthy, unlike physical gold.
Gold mining stocks don't have the same cap as an ounce of gold, which means they theoretically could continue to increase in value infinitely. Companies with good financials and solid business practices are more likely to see this type of growth, especially during times when the market is unstable.
Related Reading: Best Monthly Dividend Stocks in Canada for 2022
7 Best Gold Stocks in Canada
Before you invest in any gold stocks, it's important to do your research. In Canada, there are a number of reputable gold companies to choose from, and each offers its own unique advantages.
| | | | |
| --- | --- | --- | --- |
| Ticker | Market Cap | Earnings per Share (EPS) | Price to Earning Ratio (PE Ratio) |
| TSX:ABX | $40B | 1.46 | 15.52 |
| NYSE:AEM | $23B | 1.42 | 35.86 |
| NYSE:WPM | $18B | 1.76 | 22.15 |
| NYSE:AGI | $4B | 0.06 | 164.00 |
| NYSE:BTG | $3.6B | 0.22 | 15.27 |
| NYSE:EGO | $1.52B | -2.55 | N/A |
| TSX:FNV | $27B | 3.96 | 35.56 |
Here is a look at some of the best gold stocks in Canada…
1. Barrick Gold Corporation
Barrick Gold is one of the largest gold mining companies in the world, with a reputation for efficiency and large production numbers. It operates 18 different countries and owns some of the most well-known gold mines globally. The company implements a 10-year rule for its owned sites, meaning it only focuses on those that will produce 500,000 ounces annually for at least another decade.
2. Agnico Eagle Mines Limited
Agnico Eagle Mines Limited is an excellent Canadian gold stock pick because it has some of the world's lowest all-in-sustaining costs. Furthermore, the company is always working to increase its reserve levels. They have mines in Canada, Australia, Finland and Mexico.
3. Wheaton Precious Metals Corp
Wheaton Precious Metals Corp is an industry-leading precious metals streaming and royalty company with operations around the world. Based in Vancouver, Canada, Wheaton has a strong balance sheet and is free from inflationary pressures, making it a safe investment for anyone looking to diversify their portfolio.
4. Alamos Gold Inc.
Although Alamos Gold Inc. primarily focuses on gold, it reported impressive Q2 results in the midst of difficult sector conditions. The company's most notable growth prospect is its transformation of the Island Gold mine into a low-cost operation compared to other gold mines around the world.
5. B2Gold Corp
B2Gold Corp., a Canadian gold mining company, is one of the best amongst mid-tier producers. They have mines in Mali, the Philippines, Namibia, Colombia, Finland and Uzbekistan. Analysts in the industry believe B2Gold Corp will perform well in the coming year.
6. Eldorado Gold Corporation
Eldorado Gold, a Canadian mid-tier gold and base metals producer, has been operational for 25 years and is headquartered in Vancouver. The Company trades on the Toronto (TSX:ELD) and New York (NYSE:EGO) stock exchanges. Eldorado has mining interests all over the world, from Turkey and Greece to Canada and Romania. They're involved in every step of production – from finding new deposits to developing them and finally producing the minerals.
7. Franco-Nevada Corporation
Franco-Nevada Corporation is a gold streaming and royalty company that offers investors a dividend. The company works by funding mining companies in exchange for royalties, which are often a percentage of the miner's revenue. This gives Franco-Nevada the right to buy gold in the future at a set price, which is usually lower than the market value.
Unlike other mining companies that are susceptible to market fluctuations and high operating costs, Franco-Nevada streams gold from existing mines which protects them from certain risks.
Related Reading: Best Canadian Stocks: Top Picks for 2022
What is the best stock for gold?
While there is no definitive answer, many experts believe that Barrick Gold Corporation (TSX:ABX) is a good option. Barrick is the world's largest gold mining company, and its shares have outperformed the industry in recent years. In addition, Barrick has a strong balance sheet and a diversified portfolio of assets. As a result, it is well-positioned to weather any downturns in the gold market or greater global market. For these reasons, Barrick Gold Corporation is considered by many to be a good stock for gold.
How can I invest in gold stocks in Canada?
Gold stocks are a common investment in Canada, especially those interested in the mining industry. There are a number of ways to invest in gold stocks.
The most common way to invest in gold stocks is through mutual funds. Mutual funds allow you to pool your money with other investors, and they provide diversification and professional management.
Another way to invest in gold stocks is through exchange-traded funds (ETFs). ETFs offer many of the same benefits as mutual funds, but they are traded on stock exchanges, which makes them more liquid.
Finally, you can also invest in gold stocks directly by buying shares of gold mining companies. This option allows you to control your own investments, but it also comes with more risk.
Most of these financial products can be bought through a trading account, such as Wealthsimple, Questrade, RRSP trading account, TFSA trading account, or an investing account with your bank. When you're ready to purchase gold stocks, simply fund your account and complete the purchase!
Related Reading: How to Buy Stocks
What is the best gold ETF in Canada?
The best gold ETF in Canada is CI Gold Bullion Fund. This ETF offers a fairly standard gold bullion fund through both currency hedged and currency unhedged ETFs. The fund holds underlying gold bullion and aims to return physical gold's price performance less any fees.
The CI Gold Bullion Fund has a very short performance track record and is a small ETF by assets under management. However, it comes with one of the lowest gold ETF MERs in Canada. Despite the short track record and small size, the CI Gold Bullion Fund is an excellent choice to consider because of its low fees and physical gold backing.
Is investing in gold stocks right for me?
When it comes to investing, there are a multitude of options available, and it can be difficult to decide where to put your money. One option that has gained popularity in recent years is investing in gold stocks. But is this the right choice for you? There are a few things to consider before making a decision.
Start by asking yourself questions like, what is your investment goal? Are you looking to grow your wealth over the long term, or do you need quick access to cash? How much risk are you willing to take? Finally, what other investments do you already have? Diversifying your portfolio can help reduce risk, so if you've already invested in other stocks and assets in other industries, adding gold stocks may help balance out your portfolio.
Ultimately, there is no right or wrong answer when it comes to investing in gold stocks. It's important to do your research and make a decision that is right for you and your unique financial situation.
Read More: Is Bitcoin Legal in Canada?