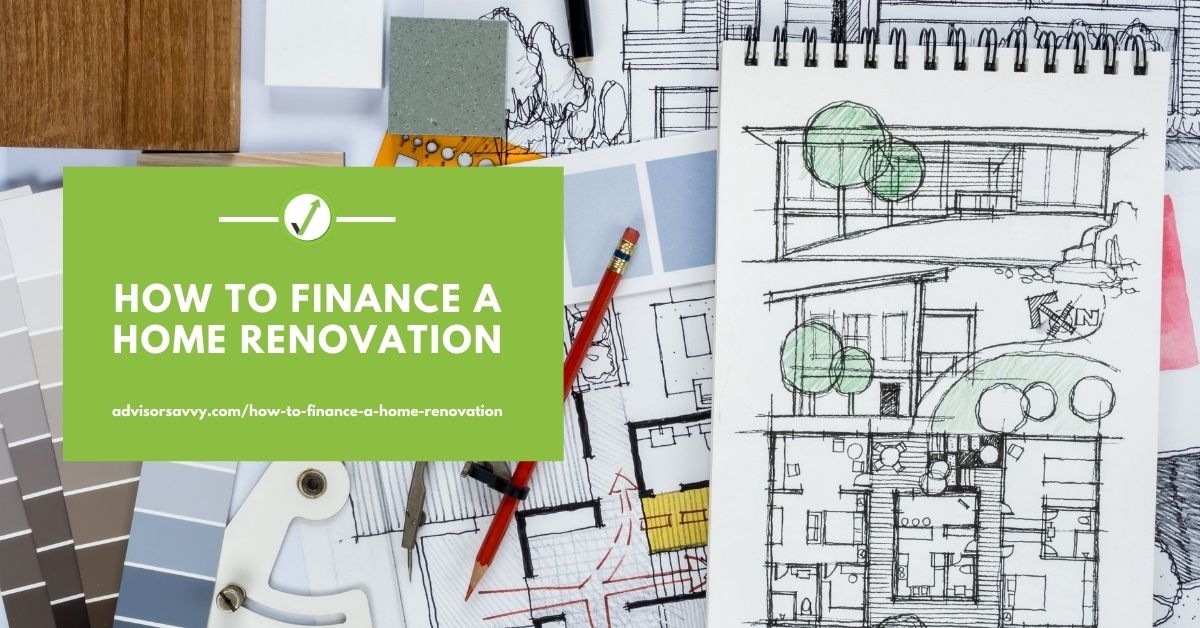 Love your home so much that you want to take extra care to make sure it's absolutely perfect? Or maybe you're in a bit of a fixer-upper situation, tackling cabinetry and bathroom fixtures straight out of 1995? Either way, if you have a home renovation in mind, we're here to look at all the ways you can finance it.
Haven't checked out our complete guide to the costs of home renovations? Be sure to do so! For this article, let's start by revisiting some of the basic points of project costs.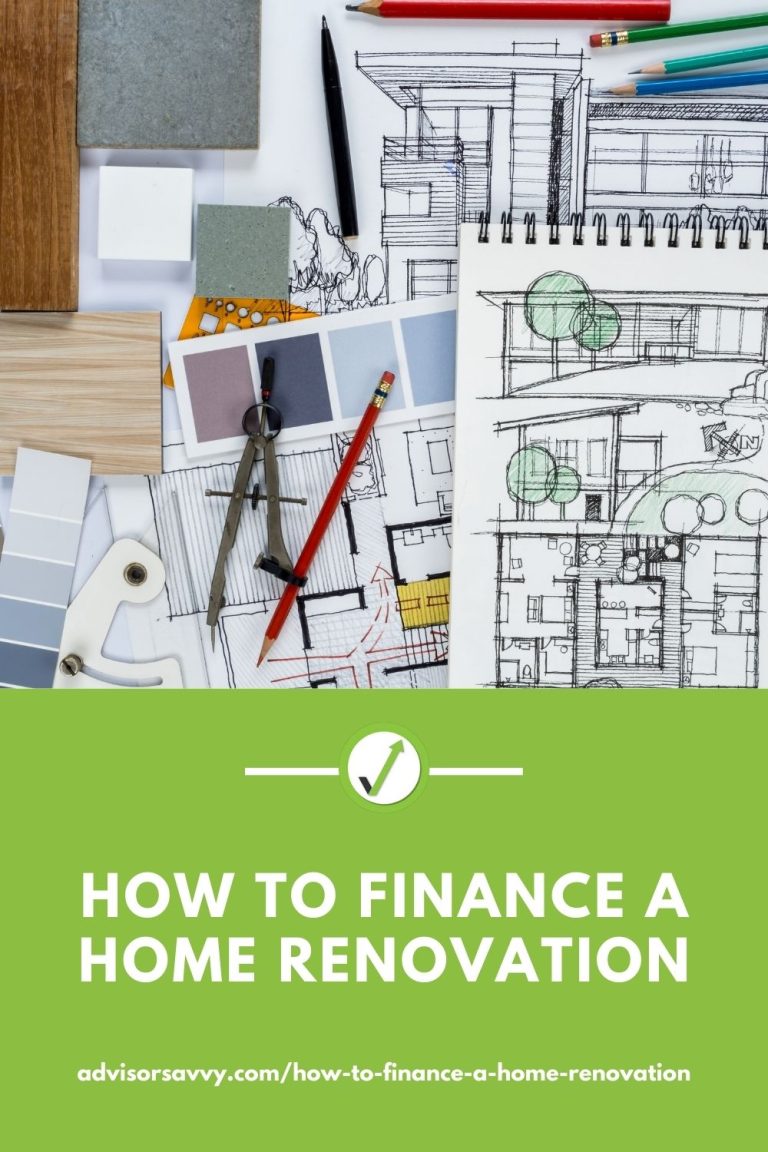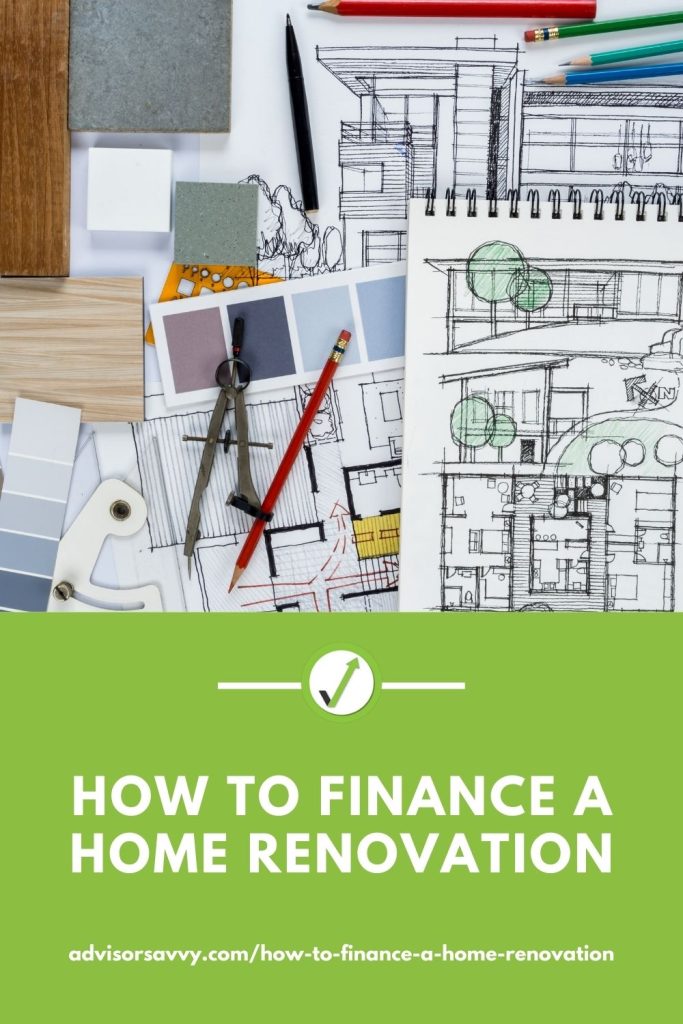 How much will a home renovation cost?
Whether a small bungalow in Halifax, a bay-and-gable home in Toronto, or a west coast Vancouver Special, the cost of home renovation is going to depend on a variety of factors. Some of these include:
The size/age of your house
Who you're planning on hiring for the job (professional or handyman friend)
How fast you want them to work
If you're confident in your skills and plan on DIY-ing basic projects like painting, then your costs will bump down. The bottom line: every home and renovation project is going to look different!
What is the average cost to renovate a home?
As mentioned above, there are a number of factors that go into calculating the cost of a home renovation. Want a general idea of what Canadians are spending? According to a 2019 CIBC poll, of those planning to undergo renovation projects over the subsequent year, the average planned spend was $10,211.
When looking at renovating specific rooms, the average spend (according to HomeStars) is anywhere from approximately $13,393 for a bathroom to about $30,944 for a kitchen.
How to budget for a home renovation
There's a very important question you should ask yourself, once you've determined there's a renovation project you'd like to take on. You might even be able to guess what it is!
*drumroll*
Can I afford it?
It's such a simple, straightforward question, but all too often budgets can end up spiraling out of control. Once you've calculated costs, ask yourself: have I saved up enough? If you're going to take out a loan or line of credit, will you be able to maintain a repayment schedule?
Take your time and make sure you're taking on the cost and/or labour of a renovation for the right reasons. Want a direct copy of a trend from Instagram or Pinterest? You might want to rethink your motivations, and whether or not you'll change your mind later or if it'll hurt your resale changes.
This leads to a second question you need to ask yourself: how long will I be in my home?
For starters, if you're planning on putting your home on the market soon, keep your projects on the smaller side. For instance, freshening up a paint job (with an appealing/appropriate colour!) or replacing some worn-down flooring. The biggest thing to remember is that renovations don't always equal a dollar-for-dollar return on investment. It's always important to think about your home's value, and whether or not a project will alter this.
The bottom line: be realistic about your motivations, expectations, DIY abilities, and budget!
Budgeting rule of thumb
The most frequently cited rule of thumb for renovations is to budget at least 1% of your home's purchase price every year for maintenance/upkeep/repairs.
Best way to finance home renovations in Canada
Savings
Saving up for your home renovation is one of the best ways to ensure you'll stay on budget, and complete your project(s) with no or very little debt.
It's also a simpler way because all you need to do is open a high-interest savings account, establish your target dates, and gradually start saving. Got a bonus from work or a solid tax refund? Add these to your account.
Owning a home can come with many sudden or unexpected expenses. Maybe your child overshot their practice pitch and a baseball went through a window. Or maybe a rainstorm caused some minor roof damage. Regularly setting aside an established percentage of your income for home maintenance can help you cover these costs.
Tip: if you have a specific project in mind, like a kitchen or bathroom remodel, open a specific fund just for this, on top of your maintenance account.
Refinancing your mortgage
Mortgage refinancing is frequently brought up as a way to get a large sum of money for a big purchase — like paying a child's tuition or, yes, a substantial renovation or remodel.
At its core, refinancing essentially just means changing your current mortgage by adding to the amount you've borrowed or replacing it with a different set of terms. It's sometimes done when mortgage rates have dropped, and you want to take advantage of lower interest rates by locking them in. If you're close to the end of your mortgage term, you might even consider paying off the balance and then applying for a new mortgage.
This is an attractive option because it gives you access to a lump sum to work with. For starters, it allows you to keep one straightforward (although altered) mortgage payment, as opposed to a separate payment on a line of credit or loan.
Speak to your financial advisor or lender to see if this is the best option for you and your current mortgage status. Keep in mind that each lender is going to be a little different with respect to options and processes.
Note: It's times like this where keeping all your financial documents secure in one place will come in handy. Your mortgage lender will likely need to see proof of income, your property valuation, credit information, and any assets or liabilities.
Can you add home renovation costs to a mortgage?
Thinking of buying a fixer-upper? Consider a purchase plus improvement mortgage — which is exactly as it describes. You get your standard mortgage, plus extra funds needed to renovate. Check with your lender to see if this is an option available to you! As explained above, the advantage here is that you end up with a single mortgage payment vs a separate loan or line of credit payment.
Home Equity Line of Credit (HELOC)
You'll be able to access this option through your bank or credit union. A secured — and revolving — form of credit, a home equity line of credit uses your home as a guarantee you'll pay back the amount you borrow. A HELOC is a flexible option where you can access as much or as little as you need. Since it's secured to your home, interest rates are lower than other credit types like unsecured loans or lines of credit. Another bonus of this financing option is that the only monthly payment you need to make is the interest. The principal can be paid whenever you can.
In Canada, you can borrow up to 65% of your home's assessed value, minus your mortgage balance. Keep in mind that the combination of your mortgage and HELOC can't be more than 80% of your home's value. To figure out how much equity you have access to, use this formula:
Home Value x 80% – Mortgage Balance = HELOC available
To reiterate, this amount must be no more than 65% of the value of your home.
For more information, the Financial Consumer Agency of Canada has a very detailed guide to getting a HELOC. You'll also likely be able to find information on your lender's website.
What is home equity?
It sounds like it could be complicated, but it's actually quite simple. Home equity is your property's value, minus the balance remaining on your mortgage.
For example, let's say your home is worth $600,000, but you owe $200,000 on your mortgage. Your equity is $400,000.
Personal Line of Credit (PLOC) or Loans
Each bank will have a variety of loan or line of credit options, but you're going to want an unsecured one in this case. Unsecured means that it isn't guaranteed by an asset, like your home. For example, a HELOC is secured, but a credit card isn't. The interest rate will, as a result, be higher, so it isn't necessarily the best option for a project that's planned.
A loan or line of credit is fairly quick to access, so if you need emergency repairs or renovations, it might be your best bet. Just make sure you'll be able to stick to a repayment schedule.
Outside of your bank, loans from family are not always the best idea. In an absolute emergency, this is a route you can take, but it could end up causing problems for the lender in the future (eg. if the lenders are still funding their retirement). It's also a situation where familial tensions could arise.
5 ways to save money on your home renovation
Look for grants or rebates — often available for home retrofitting/upgrades for energy efficiency. One of these is the new Canada Greener Homes Grant. Launched in May 2021, this program is making 700,000 grants of up to $5,000 available to Canadians making these updates. Don't forget about the aforementioned tax credits, too!
The DIY Factor: Even if you hire a contractor, there might be parts of the project you can take on yourself. Just ask! It might even just be preparing the space for the crew or simple tasks like scraping or painting. Work together to come up with something that works for both of you.
On the same lines, when looking for a contractor to hire, make sure you (carefully) look at reviews. Check Google reviews, HomeStars, Facebook reviews, and even comments customers leave on social media posts. Consequently, hiring someone who doesn't have the necessary skills will only end up costing you more.
Take your time! We said it before, but it's important to reiterate. CIBC has a great home renovation checklist to help make sure you don't miss any steps. Planning, researching, saving money, and tackling a project list one thing at a time will all go a long way in keeping costs reasonable — and minimizing headaches!
If you're replacing still-useable/safe fixtures, appliances, or materials, try selling them. Even the scrap material might find a home with someone else. Note: some contractors won't work with salvaged materials or ones you supply yourself. If you're taking on the work yourself, don't be afraid to shop at places like Habitat for Humanity's ReStore or through re-sell websites. Above all, keep safety at the top of mind!
---
Related Reading: