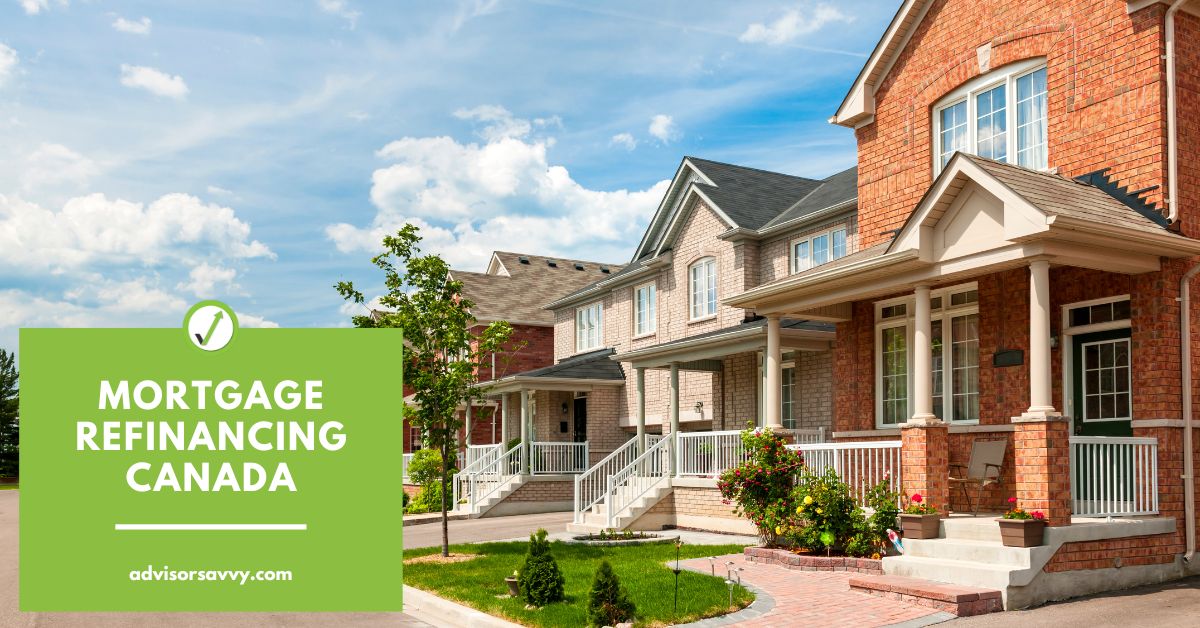 Mortgages are big business in Canada. In fact, according to the Canada Mortgage and Housing Corporation (CMHC), as of the third quarter of 2021, the mortgage market in Canada was worth $1.77 trillion. For this reason, Canadian homeowners are particularly concerned with anything and everything surrounding mortgages. But what about mortgage refinancing in Canada?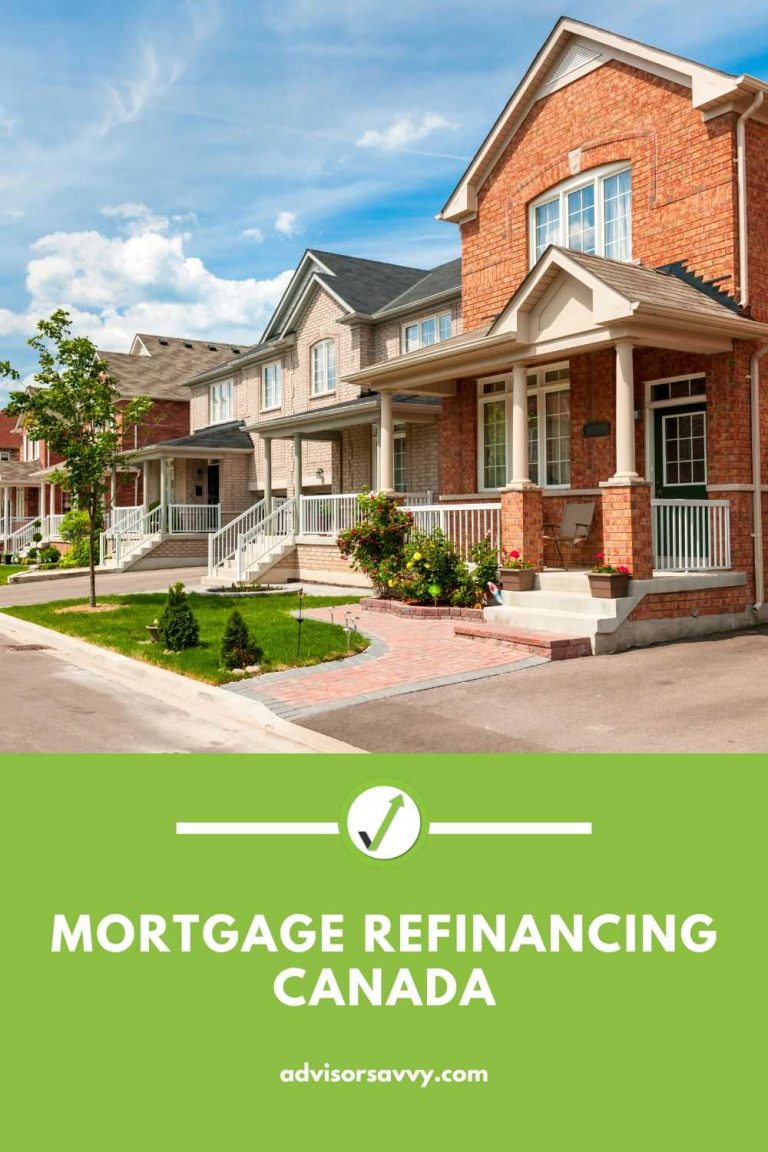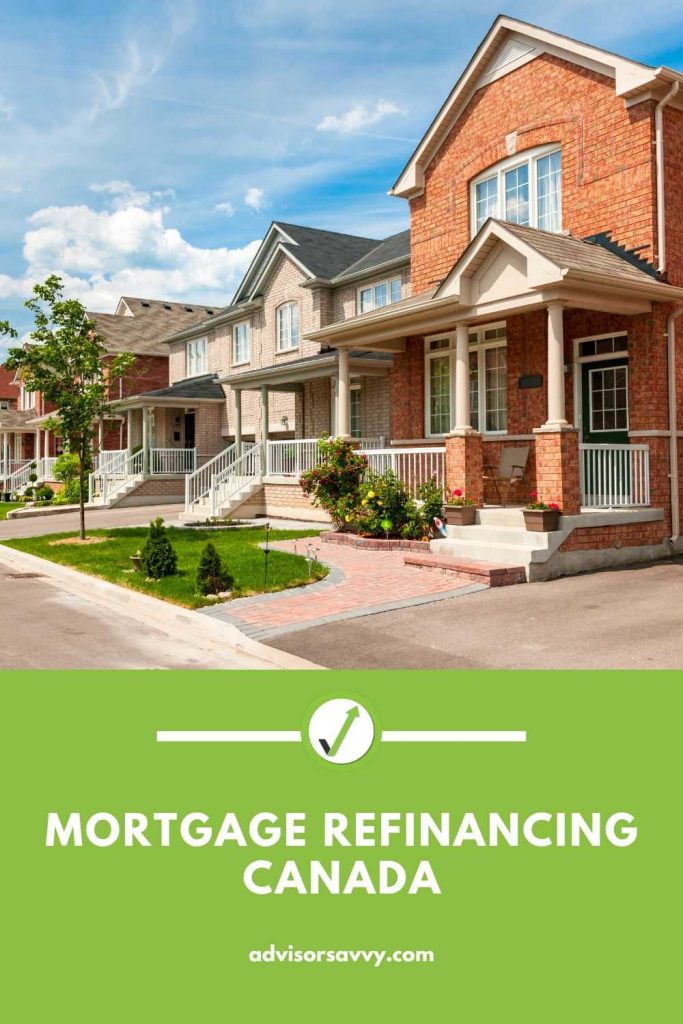 If you're a Canadian homeowner who's looking to refinance your mortgage, it's important to understand how the process works. In addition, it can help to understand the benefits and drawbacks of mortgage refinancing before you make the plunge. In this blog post, we'll explore how refinancing works in Canada and what you need to know before refinancing your mortgage. Keep reading to learn more!
What is refinancing a mortgage in Canada?
Before diving into refinancing definitions, let's chat about what a mortgage is. A mortgage is a type of loan that is used to purchase real property, typically a house, apartment, building or similar. The loan is secured by the property. In other words, the property is put up as collateral in case the borrower ever defaults on the loan. Mortgages are a very popular financial product since most Canadians do not have enough money to buy a home outright. Instead, they usually make a 10% to 20% down payment and finance the rest of the home purchase with a mortgage.
Refinancing a mortgage means taking out a new loan to pay off your old mortgage. The terms of the new mortgage, including the interest rate and repayment period, will differ from the old mortgage. You may be able to obtain more favourable terms when refinancing. In addition, you may be able to access the equity you've built in your property.
When you refinance a mortgage, the loan could cover as much as 80% of the appraised value of your home. For instance, if your home is valued at $800,000, you could potentially borrow up to $640,000. This is a common benchmark for most Canadian lenders, but it does vary based on the specific lender and the borrower.
Related Reading: How Does a Mortgage Work in Canada?
How does refinancing a mortgage work?
Generally speaking, mortgage refinancing occurs through the following steps:
Estimate the value of your property. To determine the current value of your home, look at active listings in your neighbourhood. You can also get your property appraised if you'd like to be more formal. When you actually go to refinance your mortgage with the bank, they will often prepare their own independent appraisal as well.
Estimate maximum mortgage principal. Since most lenders only extend mortgages up to 80% of the market value, multiple the number from above by 80%. This will be a good estimate of how much you can obtain to cover your old mortgage through refinancing.
Determine the balance of your current mortgage. Reference mortgage statements or call your bank to determine how much is outstanding on your loan. Remember, you only need to consider the principal, not interest.
Assess the refinance. By comparing the amount you could get through refinancing against the current value of your mortgage, you can determine whether or not refinancing is a good idea. If there is a big, positive disparity between the two numbers, it means you have a lot of equity. But if the disparity is small or worse, negative, then refinancing may not be a good idea at this time.
Begin the refinancing process. If you're ready to refinance, reach out to banks and financial institutions to get started. From there, you'll have to complete applications, submit necessary documents and follow the bank's approval process to officially refinance.
Keep in mind these are the steps to follow when refinancing a mortgage when your term is not yet up. However, mortgage terms are usually between 3 and 5 years in Canada which means you'll have to refinance at the end of your term. The process looks very much the same as above, just the reason to refinance may vary.
How do I refinance my mortgage?
To refinance your mortgage, the first step is to set a clear financial goal. This might include reducing your monthly payments, saving up for a home improvement project, or consolidating high-interest debt. Once you have identified your goal, you should check your credit score and history to make sure that you qualify for competitive rates. If not, be sure to improve your credit score before refinancing.
Next, you will need to assess how much equity you have in your home. This will depend on the current market value of your property, as well as how much you have already paid off on your current mortgage. You can determine this by reviewing recent appraisals or assessing current market values of similar properties in your area. As for determining your current mortgage balance, review a recent statement or call your bank.
After understanding these key factors, it is time to shop around and find the best mortgage lender for your needs. This may involve speaking with several banks or brokers in person, as well as comparing rates and fees online.
As for paperwork, it is important to prepare for the appraisal of your home by gathering all relevant documentation related to property taxes and ownership status. Additionally, you should be ready with spare cash that may be required at closing or upfront costs that are due before the loan goes through. Finally, be prepared to provide other documentation to your lender, such as employment information, identification documents and credit score reports.
Once you've done all your research and completed all the steps of your refinancing application, it's a waiting game! Hopefully you get approved so you can achieve your next financial goal.
Related Reading: What is a Good Credit Score in Canada?
Costs of refinancing mortgage in Canada
There are a number of costs associated with refinancing your mortgage in Canada. Depending on the specifics of your situation, these costs can range anywhere from around $1,000 to $3,000 or more. In addition, mortgage refinancing in Canada can put a strain on your cash flow until the deal is finalized.
The first factor that will affect the cost of refinancing is whether you are switching lenders or simply obtaining a new mortgage from your existing lender. The cost of switching is usually higher. In either case, you will need to pay for legal and registration fees. These typically range from around $800 to $1,650. If you choose to break your existing loan term early by refinancing, you may also have to pay a prepayment penalty. Some lenders do not want you to break your term early so they change a penalty if you choose to do so. Generally speaking, this can cost several hundred dollars or more depending on the length of your remaining term.
The takeaway here is refinancing is not free. Not only does it cost money to refinance, it also costs your time and effort. So before getting excited about mortgage refinancing in Canada, think about the potential expenses!
Pros and cons of refinancing a mortgage in Canada
Before you refinance your mortgage, there are a few things you should take into consideration. A refinanced mortgage has the potential to save money in the long run, but it also comes with certain risks. It's important you weigh the pros and cons of refinancing before making any decisions.
| | |
| --- | --- |
| Pros of mortgage refinancing | Cons of mortgage refinancing |
| The potential to get a lower interest rate and better terms exists, which in turn could save you money. | Although you may save money in the short-term, you could end up paying more in penalties and other costs in the long run. |
| You can consolidate your debt under a lower interest rate, ultimately saving you money. | If you decide to do debt consolidation, you may be less motivated to pay it off quickly. |
| You can access equity from your home. | Using equity to finance something else may cause you to overdo financial leverage. |
| You can switch between a variable or fixed rate. | Changing your rate type is not always the best option. |
Mortgage refinancing calculator Canada
Although refinancing your mortgage can have several benefits, there are also costs that you should take into consideration before making a decision. By using a mortgage refinance calculator, you can better understand how much it will cost to refinance your mortgage and if it is the right option for you.
The mortgage refinance calculator will estimate the penalties of refinancing as well as the potential savings you could make by getting a new mortgage at today's rates. While there might be some non-financial reasons to why you would want to refinance your mortgage, these calculators can help you determine the quantitative aspect.
These mortgage refinance calculators for Canada can give you an idea of how much it will cost to refinance:
Mortgage Refinancing Calculator
Commonly asked questions: Mortgage refinancing Canada
Still not sure if mortgage refinancing is right for you? Let's take a look at some commonly asked questions surrounding mortgage refinancing in Canada below.
What is the general rule for refinancing a mortgage?
The general rule for refinancing a mortgage is that you should only do so if the interest rate on your current loan is significantly higher than the current average interest rate in your area. This is because refinancing involves taking out a new loan and paying off your existing loan, which means that you will incur additional fees and expenses as well as potential penalties for early repayment. Therefore, it only makes sense to refinance if there is a significant difference between your existing interest rate and the rates currently available in your region.
However, you should also consider factors such as how long you plan on remaining in your home and whether or not you want to invest some of the money from your refinanced loan. These qualitative considerations could influence your decision.
What is required to refinance a mortgage Canada?
Normally, you must submit the following documents to refinance a mortgage in Canada:
Credit score and report
Personal information, such as identification, phone numbers, email addresses and so on
A formal refinancing application to the lenders and financial institutions of your choosing
Home appraisal documents
Home ownership documents
Employment information, such as a letter confirming your employment, pay stubs and so on
Keep in mind this is a general list. The requirements to refinance a mortgage in Canada can vary by lender.
Does refinancing hurt your score?
Whether you're considering refinancing your mortgage or a loan for another purpose, one concern that often comes up is whether refinancing will hurt your credit score. While the answer to this question depends on several factors, it is generally true that hard credit checks can negatively impact your score. However, this is only true in the short term. As time goes on, hard credit checks have a lesser impact on your score.
The silver lining is credit repayment history has a positive, more powerful impact on your credit score. By always paying your mortgage on time and in full, the positive effects of repayment history will outweigh the credit checks.
Related Reading: What is The Home Buyers' Plan?
Is it worth it to refinance mortgage Canada?
Many Canadians do benefit from refinancing their mortgage. More specifically, you can access equity in your home, obtain a lower interest rate and more favourable terms, and potentially save money in the long run. However, it costs money and time to refinance which may not outweigh the pros. Be sure to do a cost benefit analysis before making a final choice.
Is it a good time to refinance your mortgage Canada?
Many people wonder whether it is a good time to refinance their mortgage in Canada right now. The answer to this question depends on several different factors, including the current state of the economy and your own personal financial situation. Ultimately, refinancing is a risk and there's no guarantee if now is the right time or not.
However, one thing is certain: interest rates are still quite low compared to where they were before the pandemic began. In fact, most economists believe that interest rates will go up soon, which presents an even stronger argument for refinancing now while rates are still low (this is usually only true if you choose a fixed rate).
Not only will refinancing give you access to lower interest rates, but it can also help reduce your overall debt burden and allows you to save more money over time. If you are interested in taking advantage of these benefits, then now is definitely a great time to refinance your mortgage in Canada.
Whether you work with a bank or with a broker, research all of your options so that you can get the best deal possible for your specific needs. Remember that there may be fees involved when you refinance, so make sure that those fees are outweighed by the money you will save in the long run. With careful planning and some dedicated research, refinancing can help put you on the path toward financial success.
Read More: Cheapest Place to Live in Canada