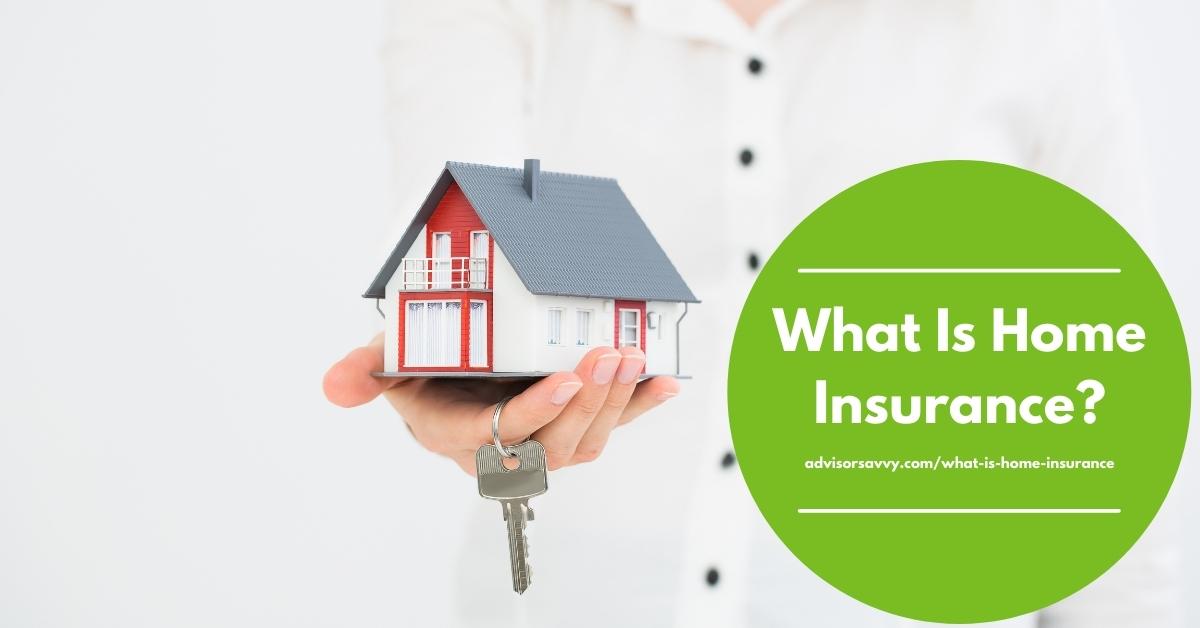 Insurance is one of those things that you pay and pay — and pay. Yet, you hope you never actually have to take advantage of the service you're paying for. It's there for times of trouble or disaster. And you need to have that peace of mind, but it comes at a price. And protecting your biggest asset with home insurance is essential.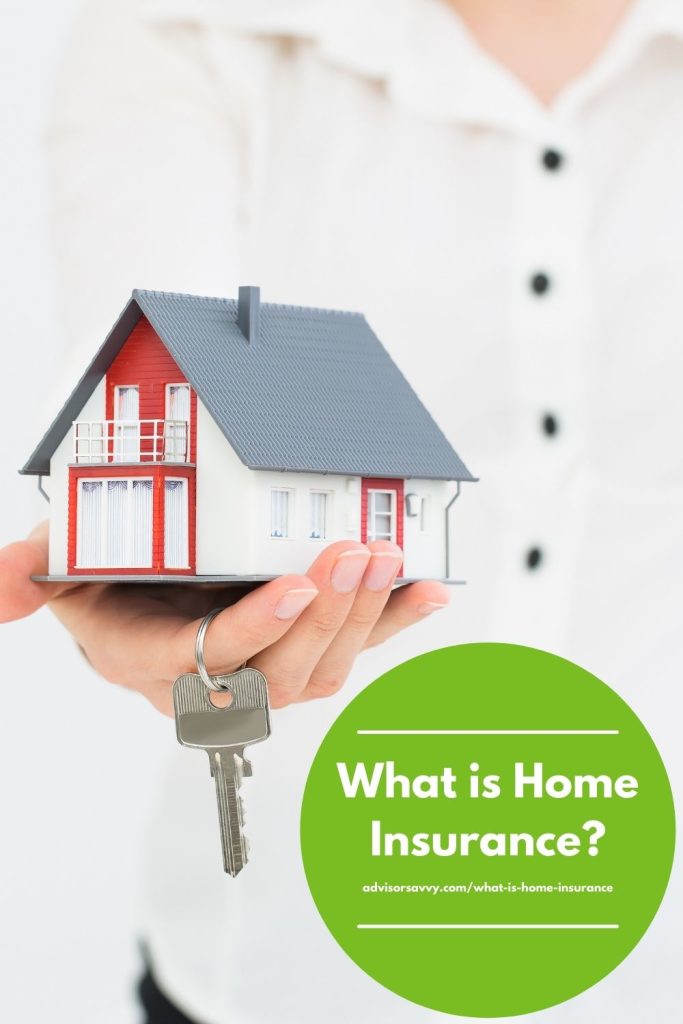 Many people undervalue what they need, or put it off altogether, hoping to minimize costs while still being protected. That's all fine and dandy, until disaster strikes and you need it.
Insurance isn't a black hole. It's peace of mind and security.
What Is Insurance?
Insurance is a deal you make with a company. And should you need it, the company covers the costs associated with illness, damage or losses. In exchange, you pay an annual premium, often over 12 months.
Is Home Insurance A Must?
There are many scenarios in which it's beneficial to have insurance. In addition, there are situations where it is vital. And some where it's mandatory. Ultimately, you pay an insurance premium to manage risk. You can't control what happens in your life. But you can certainly help protect yourself should something happen. And the type of insurance you need depends on your life situation and where you live. It also depends on where you work, and what you drive and own. But any asset, including your life, can and should be protected by insurance.
If you're a homeowner, then having home insurance is a requirement when qualifying for a mortgage. But one of the biggest mistakes homeowners make is letting their home insurance lapse. And when something goes wrong, such as losing everything in a fire, they have to turn to a charity website to help friends and family raise money.
How Do I Get Insurance?
It's hard to know which type of insurance you need. And that's why it's best to enlist the help of someone who's well-suited to help guide you towards the best policies to suit your needs, and the coverage you need for sufficient protection.
Financial Advisor
The role of a financial advisor is to take a holistic view of your finances, your lifestyle and your goals. Then, they advise on how to best manage and plan for the future. Because of their generalized focus, financial advisors recommend insurance policies and coverage that make the most sense for you.
Insurance Broker
The role of an insurance advisor is to work with you to review your life situation and provide guidance on what types and levels of insurance that best meet your needs. They are well-versed in the different types of insurance available. In addition, they make sound and educated recommendations to ensure proper coverage in the event you ever make a claim.
Insurance Agent
An insurance agent works for a specific company and is very well-versed in all of the products and services that their company offers. They can effectively provide guidance on available services, as well as which ones best benefit you and your insurance needs.
What Is Home Insurance?
Home insurance is vital to protecting your home. In addition, it can protect all of the valuables within it from damage or theft. There is a lot to know about the types of things home insurance covers. For example, is flooding covered by home insurance? Well, it depends on the policy you choose.
What Is Covered By Home Insurance?
Not everything is covered by home insurance. But, there are many things that are covered by all policies.
Home Insurance Option: Comprehensive Insurance
Comprehensive insurance covers any property loss, as well as anything within the home that is lost. You pay more for this type of home insurance. But you are also more grateful you have it in the event of a loss.
Home Insurance Option: Basic or Named Perils
Some people can't afford or don't want comprehensive home insurance. So, with basic or named perils, you pick and choose what you want insurance coverage for (property or contents).
Home Insurance Option: Broad Insurance
Broad insurance falls somewhere between comprehensive and basic home insurance. With this type of policy, the insurance covers your property as well as the named contents within it. To clarify, this type of insurance is a hybrid.
Personal Liability
This type of insurance protects against an incident in which someone injures themselves on your property. For example, if someone who is not a member of your household trips on something left on your stairs. To clarify, this insurance covers any losses that occur as a result of their injury.
Mortgage Insurance
Mortgage insurance helps empower potential homebuyers to purchase a home with as little as a 5% down payment. This type of insurance protects both the lender and the investor if the buyer defaults. If you don't have a large down payment, this type of insurance tells your lending institution that they have your back if you are unable to pay your mortgage. The lender, therefore, is more willing to consider lending you money for the purchase of your home.
Title Insurance
When you purchase a home, the title transfers to your name. Having title means you have legal ownership of the property. Title insurance protects homeowners and their lenders from any challenges to that title. For example, that includes pre-existing defects or liens on the property.
What Is Not Covered By Homeowners Insurance?
Every policy is different. And of course, you can ask for certain things to be covered by your home insurance and pay a premium to have it covered. But typically speaking, there are certain things that your average homeowners' policy will not cover, including:
Flooding and damage caused by a sewer backup
Water damage
Home-based businesses
Earthquake damage
Pest damage
High-end jewelry and rare collectables
Acts of war or terrorism
Recreational vehicles
Foundation cracks
Identity theft
How Much Is The Average House Insurance?
Like all insurance products, how much home insurance costs depend on each individual person, property and your needs. In addition, it varies by province. The numbers for 2019 are not out yet. But for 2018, according to a survey from J.D. Power, you can expect to pay an average of:
$960 a year in Quebec
$1,200 a year in Western Canada
$1,284 in Ontario and the East Coast
Is Property Insurance And Homeowners Insurance The Same?
In Canada, the terms 'property insurance' and homeowners insurance are used interchangeably. However, if you live in a rental unit you do not own, you have the option to insure just the personal property within that dwelling. In Canada, it's called rental insurance.
Rental Insurance
Some rental companies insist on contents insurance, but many will not. And many renters don't even give insuring their belongings a second thought. Renter's insurance tends to be very affordable. It is also referred to as tenant insurance.
How Can I Lower The Cost Of My Home Insurance?
The price to insure your home can be a fairly significant monthly expense. Thankfully, there are a number of things you can do to mitigate the hit.
Due Diligence
Don't settle for the first offer you get. Different insurance companies offer different quotes. There are a number of factors that go into calculating the final number. Therefore, get quotes from multiple companies and review what they offer and for how much. So, be careful not to short change your coverage just to save a dollar.
Raise Your Deductible
The lower your deductible, the higher your insurance cost. Therefore, when you pay less up front, you take a larger hit in the event of a claim. Instead, you can hedge your bets on not needing to make a claim, or not finding a higher deductible onerous, and raise your deductible to save on your monthly bill.
Put Your Eggs In One Basket
Insurance companies often cut you some slack on your monthly payment if you get auto and home insurance with them. So, when you shopping around, see what sort of discount they offer when bundling your insurance.
Make Your House As Low Risk As Possible
Your home is less expensive to insure if you have certain measures in place that mitigate risk. For example, having a security system is one such way to reduce your monthly bill. So too will making your house more disaster proof. To clarify, if you live in an area prone to significant rain, consider better roofing materials to protect your home against flooding. Home insurers look favourably on well-protected properties.
How Much Home Insurance Do I Need?
How much coverage you need is entirely dependant on the cost and location of your home and the types of possessions within the dwelling. So, when you are determining how much insurance you need, consider the following:
The cost to completely rebuild your home in the event of a total loss
The cost to replace all of the contents of your home
Coverage in the event someone is injured on or in your property
Living expenses should you not be able to live in your home
What Are The Benefits Of Home Insurance?
While having home insurance is a legal requirement for Canadian homeowners, the reality is that it is advisable to have regardless. Like all insurance products, paying for home insurance provides peace of mind. Therefore, insurance provides support in times of real need and is one less thing you will have to worry about in the event of a disaster. How many times have you seen Go Fund Me accounts for people suffering a tragic loss of a home in a fire? By having solid insurance, you are well prepared to financially handle such a loss, without burdening others to help cover loss and damage.
Can I Change Home Insurance At Any Time Or Cancel?
Typically, you pay an annual amount for home insurance. And if you choose to pay monthly, your payments go towards that annual charge. But if you decide to switch insurance companies and you paid for the year up front, you receive a refund for unused months of that year. And you do not have to stay with a particular insurance product or agency. So, if you're unsure if you're getting the best rate, it's fairly easy to shop around and get different quotes to compare coverage.
Top Leading Canadian Home Insurers
There are many insurance companies across Canada providing quality home insurance options. It is always advisable to shop around to see who offers the best deal for your needs.
AIG Insurance Co Of Canada
Allstate Home Insurance
Aviva Canada Inc
Belairdirect
Co-operators General Insurance Company
Desjardins Home Insurance
Economical Insurance
Intact Financial Corporation
Lloyd's Underwriters
RSA Canada Group
RBC Home Insurance
TD Home Insurance
Wawanesa Home Insurance
The Importance Of Home Insurance
When it comes to protecting your biggest asset, it's best to ensure you have the home insurance coverage you need. That means considering the various types of coverage and available options. And when in doubt, contact a professional. The best way to know for sure what your insurance needs truly are, and what options you have for insurance, is to talk to an insurance professional. They can expertly guide you through the process of assessing your needs and finding the insurance product that is right for you.