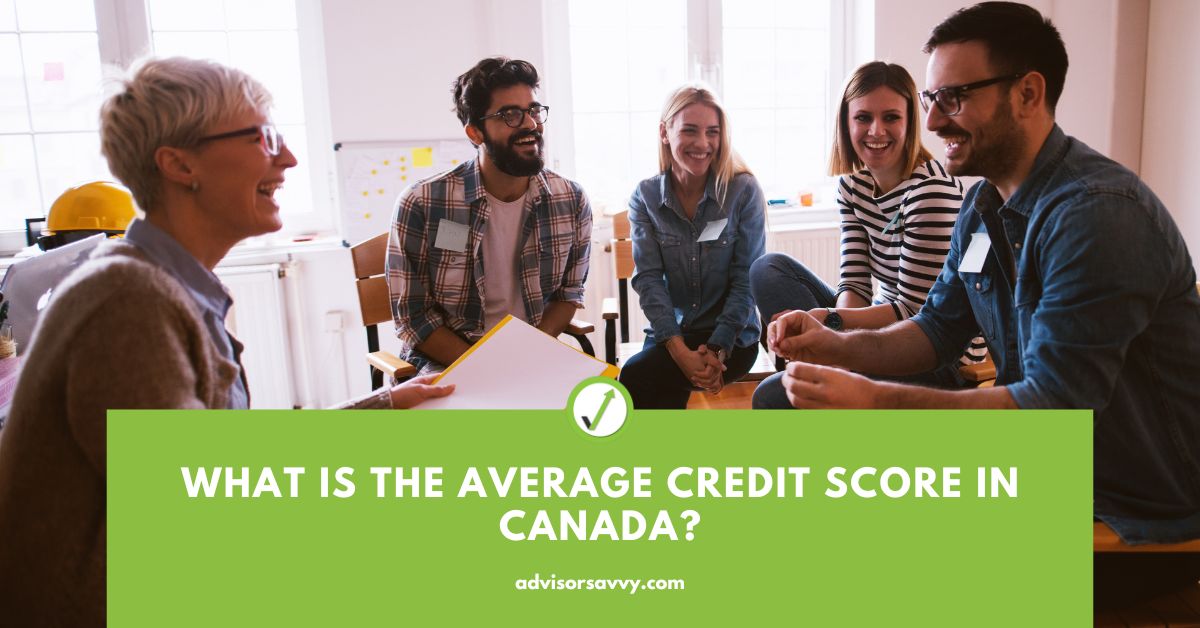 Are you curious about the average credit score in Canada and how you rank? By assessing the averages across Canada, you can understand how you compare to others who are in a similar position to you. If you're below average, it may be time to sit down and devise a strategy to increase your score. If you're close to or above average, then keep doing what you're doing!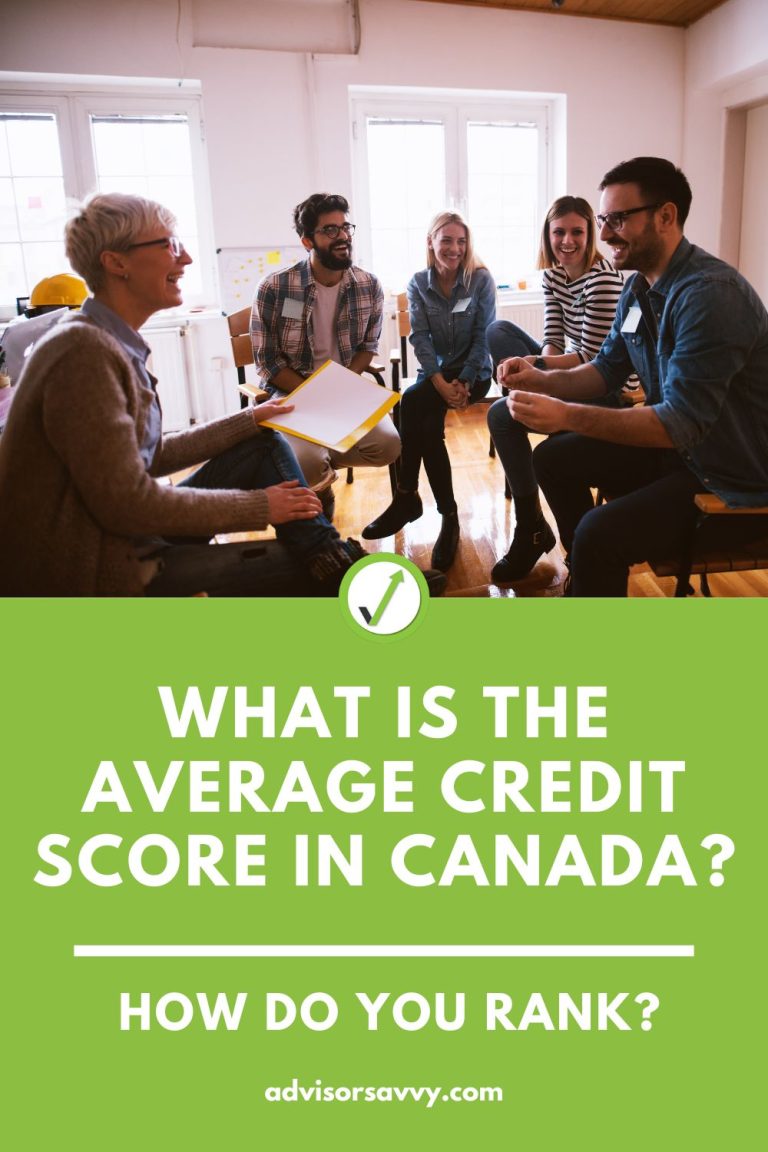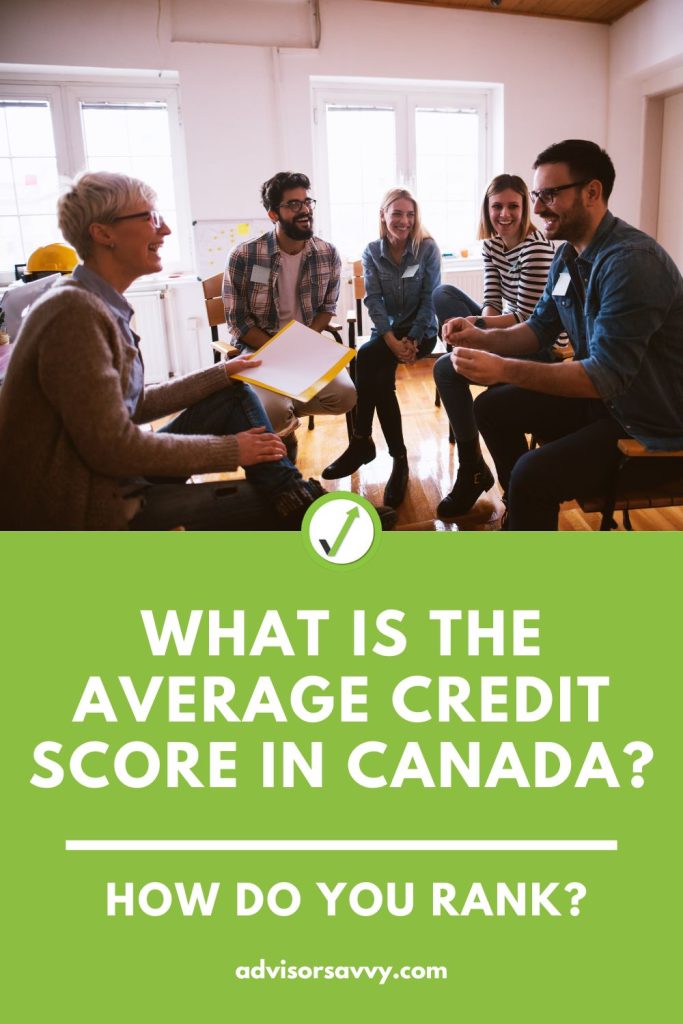 In this article, we'll explore what credit scores are and how they work in Canada. From there, we'll provide a breakdown of the average credit scores by age and province or territory. Continue reading to learn more.
What are credit scores?
Credit scores are a number that represent your creditworthiness. A credit score communicates whether you are a good candidate for a loan or other financing. They can determine the interest rate you pay as well, which is based on your risk level as a borrower. In addition, sometimes landlords and even employers consider credit scores.
Scores range from 300 to 900, with higher scores indicating greater creditworthiness. When your credit score is high, you are a low-risk borrower, and when it is low, you are a high-risk borrower. Your credit score reflects your financial history and how effective you were at managing debt in the past. Lenders typically view your credit report as well as your credit score. Your credit report includes details about your identity, activity on credit accounts and any public records, such as accounts in collections or bankruptcy.
Related Reading: How to Check Your Credit Score in Canada
How are credit scores calculated?
The calculation of credit scores incorporates a variety of factors including payment history, credit utilization, length of credit history, type of credit, and inquiries.
Payment history is the most important factor in calculating a credit score. It makes up 35% of the overall calculation. This component reflects your effectiveness in repaying debt on time and in full in the past.
Credit utilization is the second most important factor. It makes up 30% of the overall calculation. This aspect considers the percentage of available credit that is being used. For example, if someone has a total credit limit of $1,000 and a balance of $500, their credit utilization would be 50% ($500 / $1,000).
Length of credit history and type of credit are also taken into account when calculating a score. Length of credit history makes up 15% of the calculation and type of credit makes up 10%. A credit history spread across many years and a mix of different types of credit generally result in a higher score.
Lastly, the number of recent inquiries is also considered. This final component makes up 10% of your overall calculation. An inquiry arises when someone other than yourself checks your credit score and report. Too many inquiries in a short period of time can indicate financial distress and lead to a lower score.
Keep in mind, public records and accounts in collections are not reflected in the calculation. However, lenders and other people viewing your report will definitely take these items into consideration. By understanding how credit scores are calculated in Canada, you can change your financial habits to increase your score over time.
Typical rankings of credit scores
Credit scores are an important determinant of your financial success. They allow us to take on new debt and achieve financial goals, which are often intertwined with life goals, such as buying a house to start a family. The higher your score is, the more likely you are to obtain financing with a favourable interest rate and terms. Generally speaking, below are the perceptions of credit scores in Canada:
Credit Score Ranges
Excellent: 760 – 900
Very Good: 725 – 759
Good: 660 – 724
Fair: 560 – 659
Poor: 300 – 559
Related Reading: What is a good credit score in Canada?
Who manages Canadian credit scores?
Equifax and Transunion are the two credit bureaus in Canada. Both of these companies maintain credit files for Canadian consumers and generate credit scores based on this information.
Because there are two credit bureaus, Canadians technically have two credit scores – one from Equifax and one from Transunion. The two credit scores may be slightly different, so it is important to check both of them if you are staying mindful of your score. In addition, some lenders only pull credit scores from one of the credit bureaus, as opposed to both.
What is the average credit score in Canada?
According to Borrowell data from over 2 million users in 2022, the average Canadian credit score is 672. Borrowell members' average credit score in 2021 was 667 and 649 in 2020.
A credit score over this average will make it easier to qualify for credit products, so use this as a benchmark for your credit score goals. If your credit score is lower than the national average, there are several steps you may take to raise it. Poor credit is never forever credit!
Related Reading: How to Improve Your Credit Score in Canada
Average credit scores in Canada by age
One of Canada's major credit bureaus, Equifax Canada, reports that, with the exception of Generation Z, the average credit score among Canadians has decreased over the past ten years. The average credit score for Canadians in the youngest age group is 692, while the average credit score for those 65 and older is just over 740. The average credit score also increases with age, according to historical data.
The following table breaks down the average credit score in Canada by age group:
| | |
| --- | --- |
| Age | Credit Score |
| Age 18-25 | 692 |
| Age 26-35 | 697 |
| Age 36-45 | 710 |
| Age 46-55 | 718 |
| Age 56-65 | 737 |
| Age 65+ | 750 |
Average credit scores in Canada by province and territory
Canada's provinces and territories vary in their financial opportunities and obstacles, which can all affect your credit score. The list of Canadian cities with the highest credit scores is based on a Borrowell study titled Average Credit Score By Canadian City. Below is a summary of the findings.
Province
Cities
Ontario
Markham – 720
Toronto – 696
Mississauga – 695
Ottawa – 688
Kitchener – 679
Brampton – 675
Hamilton – 660
British Columbia
Vancouver – 705
Victoria – 694
Surrey – 675
Alberta
Calgary – 667
Edmonton – 649
Quebec
Montreal – 687
Quebec City – 683
Laval – 679
Gatineau – 663
Manitoba
Winnipeg – 661
Nova Scotia
Halifax – 664
New Brunswick
Fredericton – 658
Moncton – 640
Saskatchewan
Regina – 659
Saskatoon – 656
The lowest credit score of the above mentioned cities was 640 in Moncton, New Brunswick, while the highest scores were in Vancouver and Markham (705 and 720 respectively). Of all the data, 17 of the 22 cities were rated as having "good" credit scores, while the remaining 5 were classified as having "fair" credit scores. There were a total of 22 cities listed.
Related Reading: How to Build Your Credit in Canada
Credit scores are just a number
Credit scores are just numbers that lenders and other businesses use to determine a person's credit-worthiness. They aren't an exact science, and there are other factors of your personal finances which affect your ability to achieve financial goals. But, generally speaking, having a high credit score will help you a lot in your financial journey.
If your credit score isn't comparing to the Canadian averages, don't sweat it! It can always be improved by tweaking your financial habits. All you need to do is put in the work and remain consistent with your approach. Over time, you'll notice an improvement and hopefully exceed the national averages!
Read More: Credit Counselling: A Complete Guide