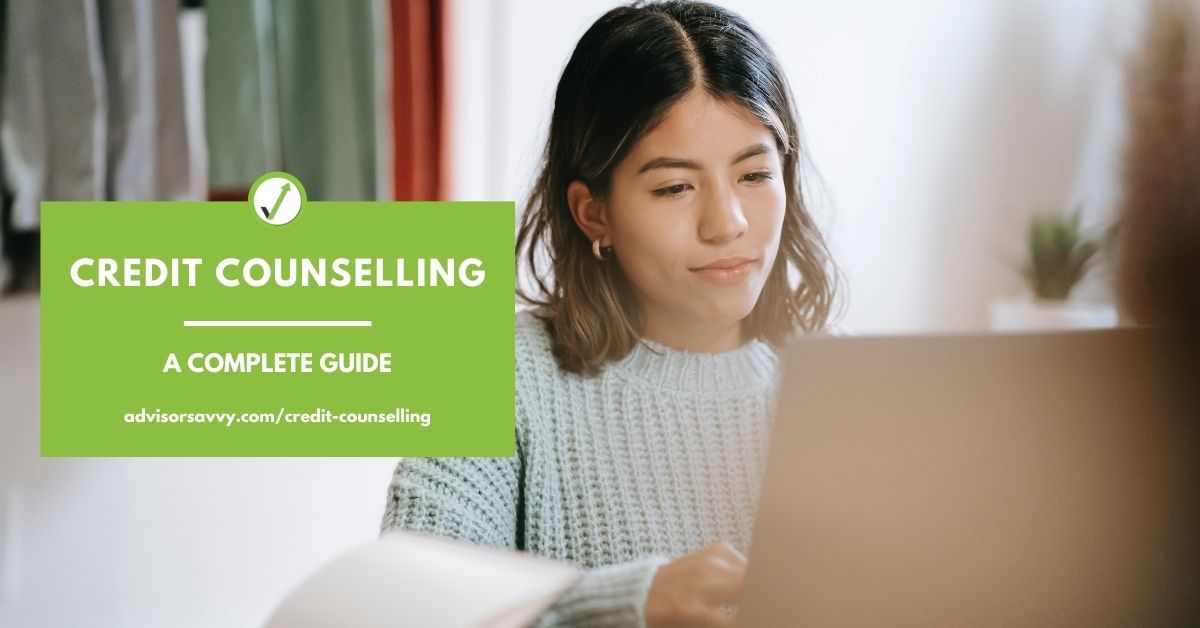 A note from Advisorsavvy: Credit counselling is just one of many debt relief options available to Canadians. While Advisorsavvy does not feature any credit counsellors on our roster of professionals, we do have a team of Licensed Insolvency Trustees ready to help you with a consumer proposal — an often-overlooked alternative to bankruptcy.
Are you looking for debt support in Canada? Credit counselling is one of various financial services available on the market to resolve debt.
Working with a credit counsellor allows you to eliminate debt and develop healthy financial habits for the long run. While these services are in place to help you, it's up to you to execute and stay dedicated to your financial plan. To learn more about credit counselling in Canada, continue reading below.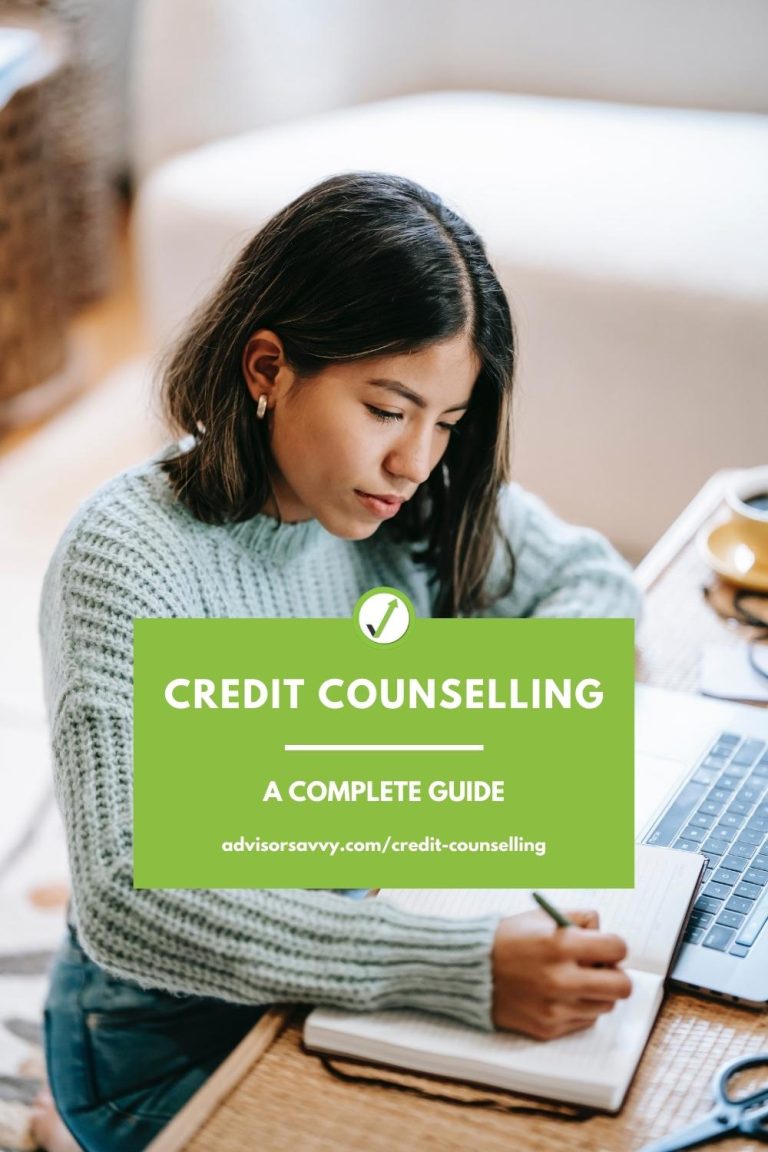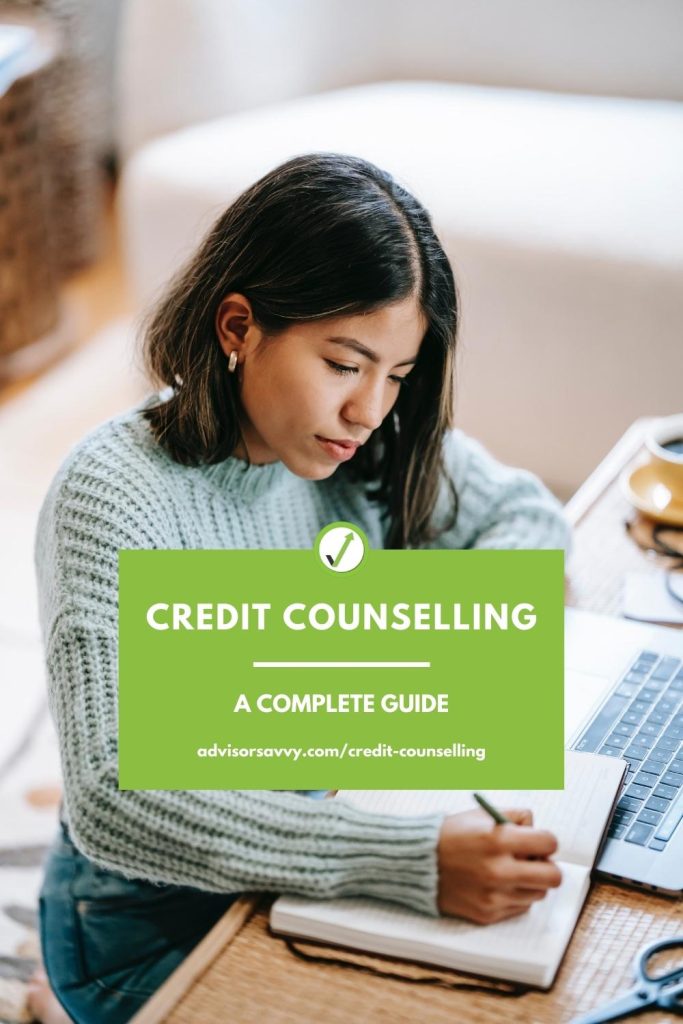 What is credit counselling?
Credit counselling is a service offered to individuals who are struggling with their finances. A credit counsellor can help people improve their credit score, create a realistic budget, pay off debt, and reach their financial goals. Other financial goals could include buying a home or to stop stressing so much about finances.
Every person's financial circumstances are different which means a customized plan is devised through a debt advisor. Sometimes this could include a debt management plan, debt settlement, and debt consolidation counselling services.
How does credit counselling work in Canada?
In Canada, most credit counselling services are offered by not-for-profit organizations. This means their primary goal is to help individuals with their finances, as opposed to earning a profit. In addition, individuals seeking help will be working alongside a financial counsellor.
What services are offered by credit counsellors?
The exact services offered by credit counsellors depends on the organization. However, here are some common services:
Evaluation of current financial position (usually via a free credit counsel consultation)
Assistance with creating a budget
Consolidation loans
Debt management plans
Debt settlement
Alleviate stress from creditors demanding payment
General debt advice for Canadians
Do you have to qualify for credit counselling services?
In a technical sense, no. There is no minimum amount of debt or specific level of financial struggle you must have to qualify for credit counselling services.
However, people are not likely to seek out these services unless they're struggling financially. Although this can look very different from person to person. Ultimately, some may want help saving more whereas others will need help eliminating large sums of debt.
How much does credit counselling cost?
In many cases, credit counselling can be a last resort for those struggling with debt. For this reason, there are many low to no-cost options available on the market. As mentioned, most agencies are not-for-profit which means their primary focus is helping you manage debt and finances.
Furthermore, it can actually be a red flag when credit counsellors charge a large sum of money for their services. This could be a scammer trying to take advantage of desperate individuals. Be sure to consider the entity's reputation, advertising and reviews before proceeding with them.
With all that said, some common fees you might incur with credit counselling include:
Initial setup costs
Monthly maintenance fees
Application fees
Membership fees
Upfront fee or fee for each creditor
Is credit counselling a private service?
Yes, more credit counselling companies operate within the private sector. The only public service for debt relief the Canadian government offers is consumer proposals and bankruptcy. These programs are legally regulated by the Canadian government and must be done alongside a Licensed Insolvency Trustee (LIT).
Is credit counselling confidential?
Yes. Working with a credit counsellor is a fully confidential process, and they'll be respectful of both your privacy and the information you give.
Pros and cons of credit counselling in Canada
Before proceeding, it's helpful to consider the features. Learn more about credit counselling debt relief services pros and cons below.
Does credit counselling hurt credit?
Normally when you start using credit counselling services, your credit report is updated to reflect that. This does not directly affect your credit score but does impact your ability to obtain new credit. With this statement on your credit report, it's unlikely that lenders will extend new credit.
Otherwise, seeking these services does not directly impact your credit score. In any case, your credit may not be in the best shape due to your financial position anyway. Above all, the long-term goal of counselling is to get your finances back on track to improve your credit score.
Can credit counselling stop wage garnishment?
Unfortunately, credit counselling cannot stop wage garnishment. This is because it's a legal proceeding. The only way a wage garnishment can be stopped is if the creditor agrees to withdraw. However, most creditors are unwilling to do so until they receive their full repayment.
Again, the only way to fully stop a wage garnishment is to repay the debt to a creditor or go through the legal proceedings of a consumer proposal or bankruptcy.
How long does it usually take to be debt-free when using credit counselling services?
The timeline to becoming debt-free depends on the individual circumstances. Certainly, getting into debt can happen pretty quickly. But getting out of debt? That can be a long process. Below are some factors to consider when estimating the time it will take to become debt-free:
What is your current financial situation?
How much debt do you have?
What type of debt do you have?
How long have you been carrying your debt?
What is your willingness to commit to a debt repayment plan?
Most importantly, becoming debt-free is a process which requires your commitment. Credit counselling services can certainly help but without your support, becoming debt-free is impossible. Find ways to keep yourself motivated throughout the process to ensure you'll be debt-free.
Related Reading: Best Budgeting Apps and Tools for Canadians
Credit counselling vs bankruptcy vs consumer proposals
Below is a comparison of credit counselling vs bankruptcy vs consumer proposal. The option you choose depends on your unique financial circumstances.
| | Credit Counselling | Bankruptcy | Consumer Proposal |
| --- | --- | --- | --- |
| Legally regulated? | No | Yes | Yes |
| Who do you work with? | Credit Counsellor | Licensed Insolvency Trustee | Licensed Insolvency Trustee |
| Best for? | Debts up to $20,000 and can afford debt repayment | Last resort when all other options have been exercised | Cannot afford debt repayment of large, unsecured debts and want to avoid bankruptcy |
| Repayment amount | 100% | Varies | Varies (35% is a common amount) |
| Creditor protection? | No protection, voluntary participation | Legal protection from creditors, stops wage garnishment | Legal protection from creditors, stops wage garnishment |
As you can see, options like bankruptcy and consumer proposals are the only way to fully stop creditor action and wage garnishment. If your debts are serious enough, these are highly recommended paths to take — especially consumer proposal, an often-overlooked alternative to bankruptcy.
While any debt relief option is going to feel like a scarlet letter, a proposal isn't as harsh on your credit report, and you can start rebuilding your credit faster.
Above all, choose the option that feels right for you and your financial situation.
What to look for in credit counselling services
Any time you are looking for someone to help manage your finances, you should do your due diligence. After all, you work hard for your money and want to trust that those with access will take care of it. To find the best consumer credit counselling agency, consider the following questions:
Is the organization a not-for-profit or a for-profit organization?
Does the organization offer a free consultation?
What services does the company offer?
How does the agency communicate with you?
Do you like the person you're working with?
Is the agency disclosing its fees and providing monthly statements?
Are they offering free debt advice to Canadians?
One final tip is to trust your intuition. If you're sensing something is off with a credit counsellor, you're probably better off working with someone else.
Is debt management credit counselling worth it?
If you've tried to manage your finances on your own, but have not made progress, credit counselling is definitely an option worth exploring. Keep in mind that the process requires your input too. As with most things, you get back what you put in. If you're serious about getting your finances on track, a credit counsellor can help you execute.
At the end of the day, each person's financial situation is different. What works for one person may not work for another. Be sure to consider your financial situation and goals before moving forward with credit counselling.