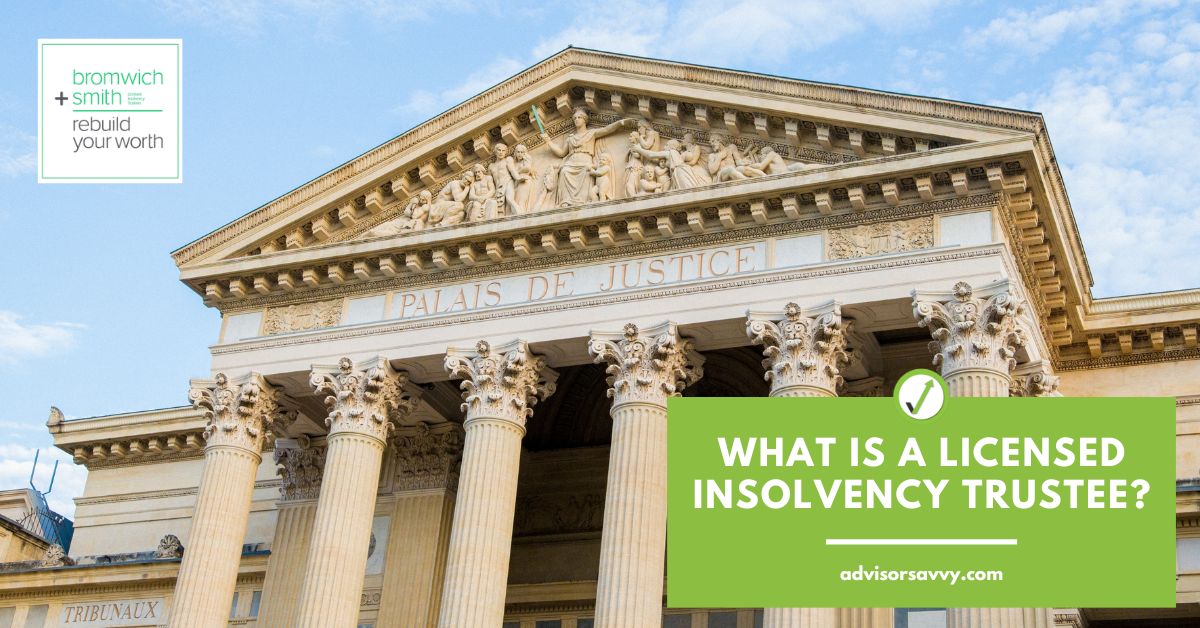 If you have gone through the process of debt relief, you likely have heard the term Licensed Insolvency Trustee (LIT). If you haven't needed the services of one before, you may or may not understand what that means, and how they can help you. An LIT is a federally regulated professional who provides advice and services to individuals and businesses with debt problems. Continue reading to learn more!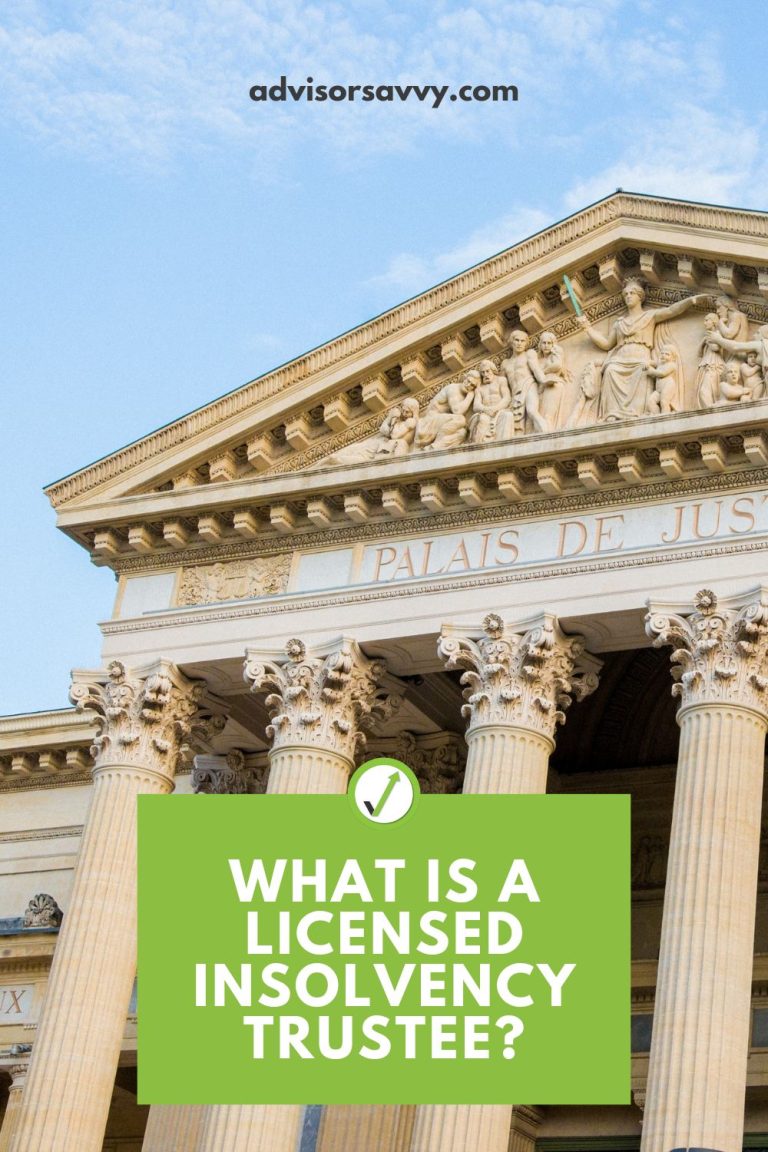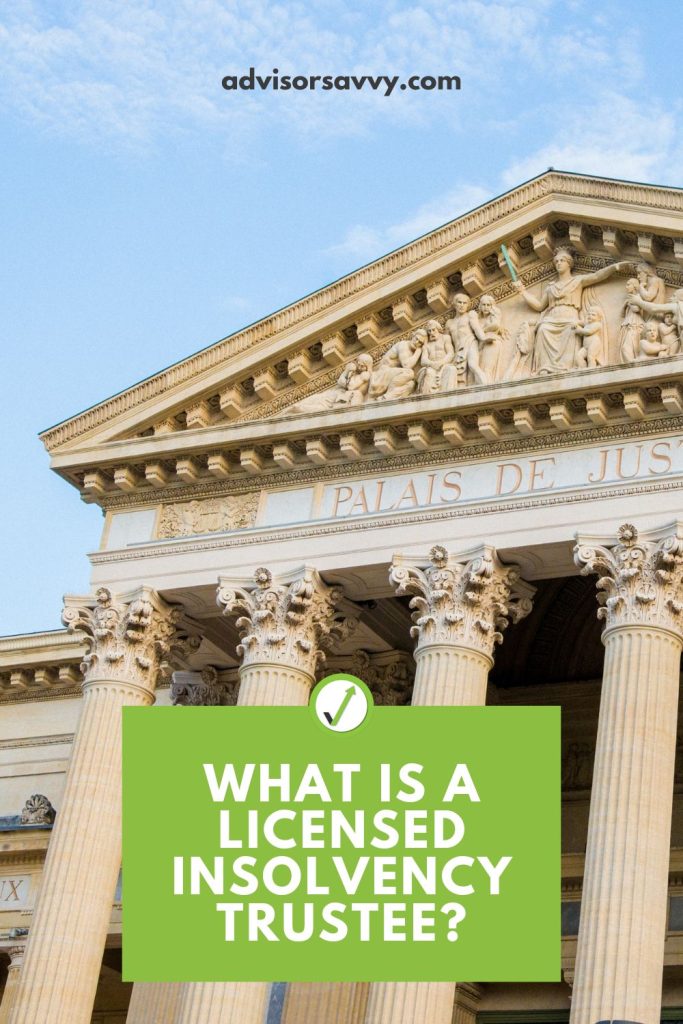 This article was written in collaboration with Bromwich + Smith, a dedicated team of Licensed Insolvency Trustees and Debt Relief Specialists.
What is a Licensed Insolvency Trustee?
Licensed Insolvency Trustees are regulated by the Office of the Superintendent of Bankruptcy Canada, a branch of the federal government. They are professionals who have trained to oversee the filing of consumer proposals and bankruptcies in Canada.
Both a consumer proposal and bankruptcy are legal contracts which must be filed by a Licensed Insolvency Trustee. They must adhere to the laws and regulations in the Bankruptcy and Insolvency Act.
How can a Licensed Insolvency Trustee help me?
A LIT can help you regain control of your finances by informing you about debt relief programs that are available to you in your unique financial situation. Those options may be a legislated process such as a consumer proposal or a bankruptcy. Or could be more simple like debt consolidation and credit counselling. A Trustee is regulated to give you all available options and can guide you through the process.
When you talk to a professional in regards to debt relief options, you may be introduced to your designated LIT in the initial stages. But don't be alarmed if you do not meet with them until later in the process. Your LIT is required to complete the assessment as a part of the last stage of signing into the bankruptcy or consumer proposal process. They must ensure that you understand all options and that they you understand the impact and consequence of any decision made.

It is important to know that an LIT is not a lawyer, as they are not considered the advocate for the client. An LIT is here to help them through the process and ensure the legislation is administered correctly for the benefit of creditors.
LIT's at Bromwich+Smith are involved mainly with consumers. However, they can also act at a corporate or commercial level in assisting companies with restructuring options. An LIT can also be appointed in a Receivership at the request of a Bank or a secured creditor with respect to taking possession of liquidation of assets of a business.
Choosing Your Debt Relief Option
Licensed Insolvency Trustees typically work on bankruptcies and consumer proposals. This is because they're legally required to be involved, whereas the same isn't true of other debt relief options. If you're considering bankruptcy or a consumer proposal, learn more below.
Your Trustee will always make sure that filing for bankruptcy is the best decision for you before filing. Bankruptcies are often viewed as the last resort. However, it is important to note that for some, it is the best debt relief option.
During the bankruptcy process, a stay of proceedings will be filed which means your creditors can no longer contact you directly for payment. The phone calls and emails will end immediately. You will be given all documents on what is required from you including any documents your Trustee needs copies of. You will need to ensure that you make your monthly payments and attend two mandatory counselling sessions.
Based on your financial situation, a consumer proposal may be the best available option. You will only be required to pay back a portion of your debt. In addition, you may be eligible to keep your assets. Your Trustee will guide you through the process and deal with your creditors on your behalf.
During the process, your debt relief team will present your creditors with a debt repayment plan. Once the proposal is created, you will sign off and it will be filed with the Government. From there, the consumer proposal is sent to your creditors. The stay of proceeding will begin, meaning that all phone calls and emails from creditors must stop and they can no longer request payment from you.
---
We know that debt relief may seem impossible, but we want you to know you do not need to struggle. We have supports in place to help you regain control of your finances, and set you up for a brighter, debt-free future. By choosing a Licensed Insolvency Trustee, like one at Bromwich+Smith, you can regain your financial freedom and get your finances back on track.
Read More: Consumer Proposal vs Bankruptcy: What's the difference?