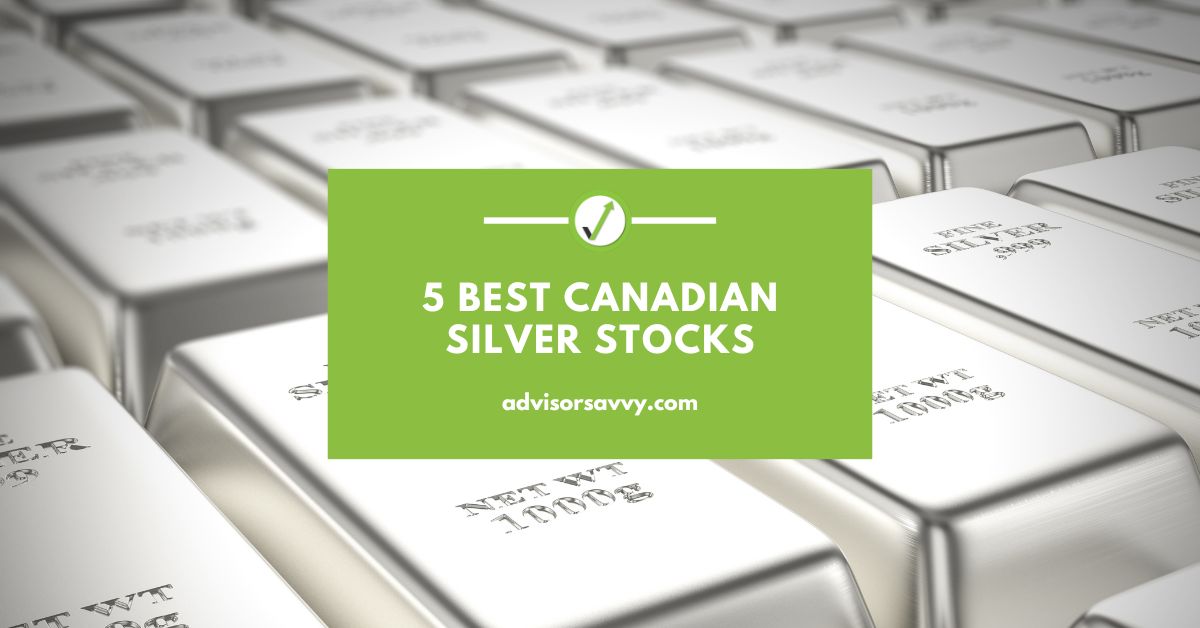 With the silver market on the rise, many savvy investors are looking for ways to get involved and capitalize on its potential. Whether you are new or experienced in investing, it's important to consider what type of vehicle will give you the best returns, as well as which companies have a successful track record when it comes to mining silver.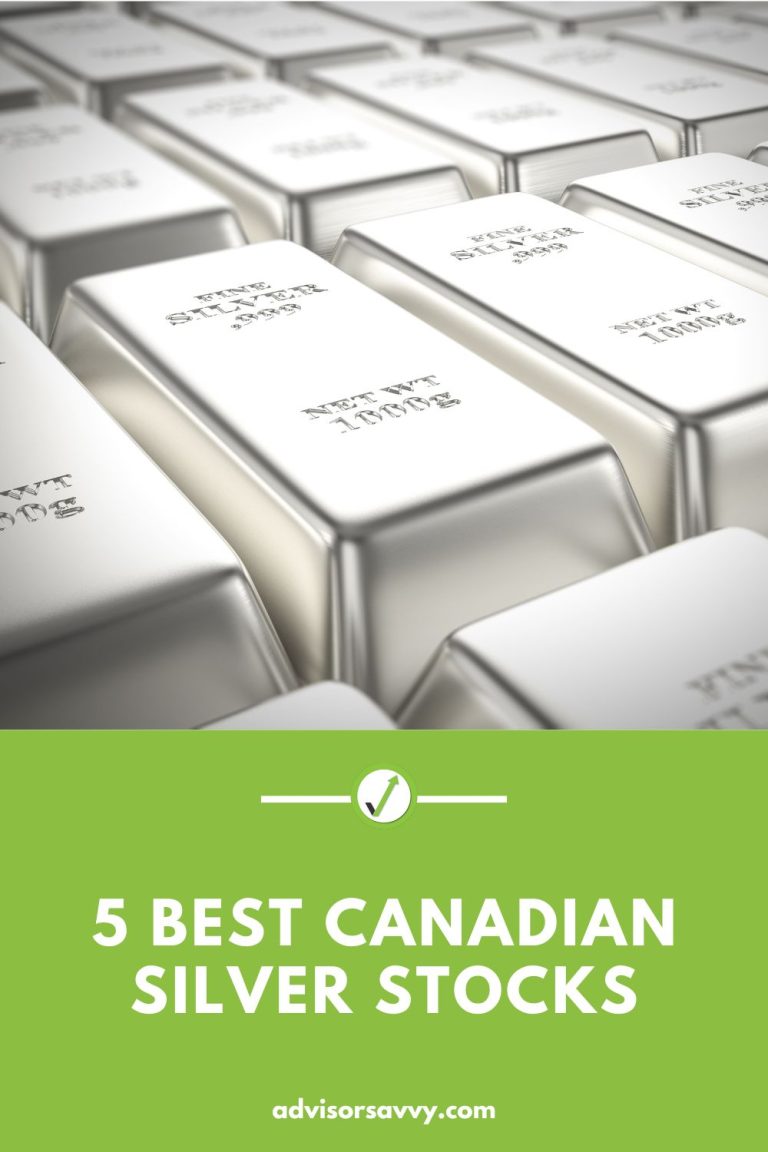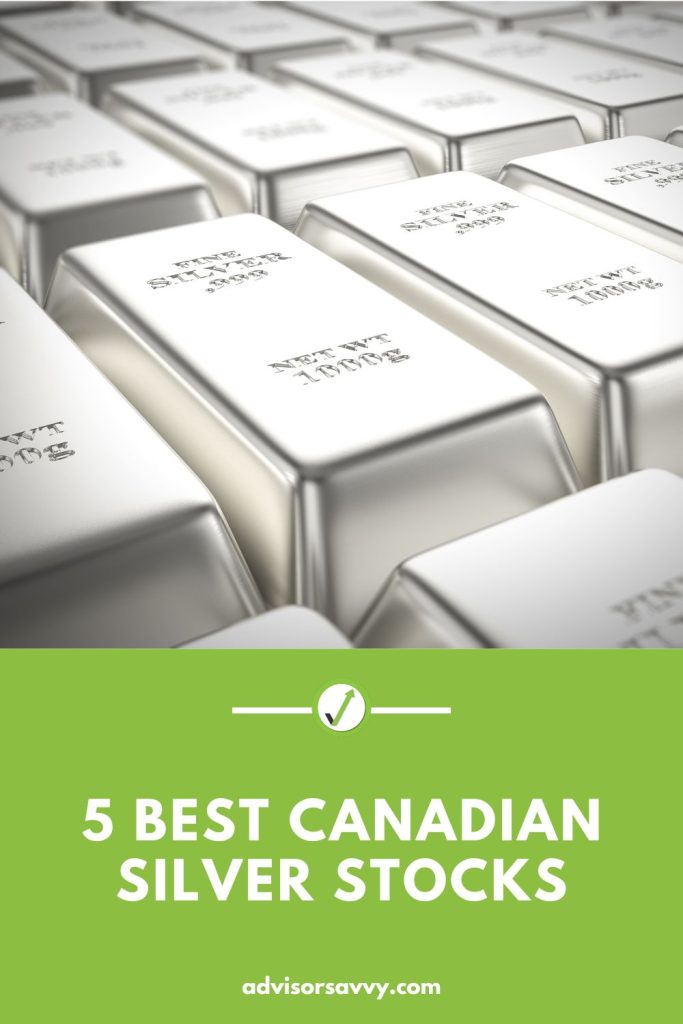 With Canada being one of the world's leading producers of silver, finding stocks that offer long-term growth opportunities can be a smart move. In this post, we'll explore some of the best Canadian silver stocks worth checking out right now.
The Value of Silver Today
Silver has been used around the world for thousands of years and its value persists to this day. People have used it to make jewelry, coins, utensils, utility parts, and much more. Silver is also an ideal industrial metal due to its low cost, light weight, malleability, and insulation properties.
Consequently, silver can be found in electronics production such as circuit boards and batteries; in healthcare products such as dialysis machines and tools; and protective coatings for solar energy panels. In fact, some experts predict that silver demand could even outpace its supply over the next few decades because of the sheer number of uses for it across technological fields. With silver prices at a relatively low point currently, now is a good time to invest in this valuable metal.
Is silver a good investment in Canada?
Silver has a long and varied history as a safe-haven investment in the Canadian market due to its high perceived value. With the potential for price rises, depending on global economic factors and with silver's relatively low entry barrier compared to other investments, it can make a sound option for investors looking for solid returns over time. Despite fluctuations in the price of silver, it has still managed to outpace inflation in Canada over time, making it a relatively sensible option.
Silver is also an excellent diversification choice when hedging against currency driven fluctuations in stock market investments. Historically, silver provides a steady cash flow which can be useful for day-to-day purposes or income generation opportunities. All these elements have sustained gold and silver's popularity as an investment option amongst Canadians for many years.
There are a number of ways to invest in silver. You can invest in Canadian silver stocks, or other foreign silver companies, silver ETFs or physical silver.
Related Reading: The Best Credit Cards in Canada
Benefits
Silver is a viable safe-haven asset with an array of uses across multiple industries. As more and more companies are scrambling to get their hands on silver, it's likely that supplies will become scarce in the near future. This change from gold's desired status to silver being a necessity highlights why many investors view this precious metal as such an attractive opportunity.
Compared to other investment options, silver is a more economical choice for the average investor. Low cost and accessibility make it an ideal asset to safeguard against financial instability.
Investing in silver is a sound decision that will never lose its lustre. Silver has many applications; from everyday people to celebrities, it's always been sought after for jewelry and as an integral component for producing electronics. Additionally, when currency values shift, silver prices vary correspondingly – granting more potential gains with minimal risk.
Downsides
Investing in silver can be a lucrative endeavor, but there are several potential drawbacks that should be taken into consideration. Silver's price can be subject to the law of supply and demand, and sudden changes in prices can be difficult to predict.
For those looking to use margin to invest in silver, it is important to remember that this can lead to losses beyond what had originally been invested. Furthermore, industries such as technology could cause a decrease in the demand for silver if they opt to substitute other materials for silver in their products.
Related Reading: Best Canadian Stocks
What is the best Canadian silver stock to buy?
Check out the best Canadian silver stocks to buy right now and in 2023.
| | | | | | |
| --- | --- | --- | --- | --- | --- |
| Stock | Ticker Symbol | Market Cap | Yearly Trading Range | Dividend Yield | One Year Return |
| Wheaton Precious Metals | TSE:WPM | $19.5B | $39.05 – $65.45 | 1.80% | -18.07% |
| Pan American Silver | TSE:PAAS | $4.5B | $18.94 – $38.51 | 2.43% | -30.89% |
| First Majestic Silver | TSE:FR | $2.76B | $8.12 – $18.41 | 0.30% | -31.54% |
| MAG Silver | TSE:MAG | $1.6B | $13.60 – $26.94 | N/A | -22.87% |
| Fortuna Silver Mines | TSE:FVI | $929M | $2.86 – $6.94 | N/A | -39.66% |
As of December 2022
Wheaton Precious Metals
Wheaton Precious Metals is an esteemed silver firm, boasting a triple listing on the TSX, NYSE, and London Stock Exchange of the United Kingdom. Wheaton Precious Metals is a gold and silver streamer, working with some of Canada's biggest mining outfits such as First Majestic Silver Corp and Pan American Silver Corp in silver, while Barrick Gold, Newmont Corp, and Glencore PLC are among its gold partners. As the business operates within profitable industries that render stable cash flow; Wheaton has been able to provide reliable dividends to shareholders every quarter which consist of a standard yield plus 30% of average income from four previous fiscal quarters.
Pan American Silver Corp
Based in Vancouver, British Columbia, Pan American Silver Corp is a silver mining giant that runs eight full-time operations throughout Latin America. Peru alone makes up 44% of its total revenue stream, followed by Mexico at 29%, Canada at 15%, Argentina at 7%, and Bolivia bringing in 5%. With over 514.9 Mozs of physical silver reserves and 3.6 Mozs of gold holdings, this company is positioned for success now more than ever before. Despite being named Pan American Silver Corp., the company's 2021 revenue was mainly derived from gold, with 60% of total profits coming from this precious metal. Looking ahead to 2022, silver still claims a large share of its physical reserves at 49%, along with exposure to other metals such as copper, zinc and lead.
The corporation is further strengthened by an experienced management team and strong cash flow that equates to lucrative dividends for shareholders each quarter – truly making it a well-rounded investment choice in the diverse world of commodities. For these reasons, this is one of the best Canadian silver stocks.
First Majestic Silver Corp
Over the years, First Majestic Silver Corporation has established itself as a leading international silver producer. The company's stock is dual-listed on both the TSX and NYSE under AG ticker symbol and supported by major institutional investors such as Vanguard and Blackrock ETFs (exchange traded funds). Notably, with four mines in operation currently plus more upcoming projects to expand production, First Majestic Silver stands out as one of Mexico's largest employers comprising 40% ownership by these aforementioned big names.
MAG Silver Corp
MAG Silver Corp, a dual-listed silver mining company based in Vancouver that trades on the TSX and NYSEAMERICAN exchange, is an emerging Tier 1 Silver Producer. Despite having only explored 5% of its Fresnillo property in Mexico thus far, MAG has already made significant strides towards becoming a major player in the industry. Its balance sheet looks strong with no debt or liabilities to speak of, plus they have plenty of cash reserves to fall back on. Additionally, MAG's portfolio of operations also includes new exploration projects underway both in Utah and Abitibi region (Canada). It appears as though their future outlook should remain positive for some time.
Fortuna Silver Mines Inc.
Fortuna Silver Mines is a leading Vancouver-based silver miner, committed to producing high-quality metal with operations in diverse Latin American countries such as Mexico, Argentina and Peru. Its stock is proudly dual listed on both the TSX and NYSE under FSM ticker symbol. Fortuna Silver Mines has a diverse range of established projects. Not only did its production of silver, lead and zinc increase every year since 2017, but also Fortuna currently has five exploration projects underway that are expected to expand their project list soon. The business boasts robust free cash flow yet does not provide shareholders with regular dividend payments at this time.
Related Reading: 7 Best Gold Stocks in Canada
What silver stock pays the highest dividend?
Silver stocks can provide a great return for investors, in the form of dividends that may be paid out monthly, quarterly or annually. One company known for producing high dividend yields is Pan American Silver Corp. The company specializes in silver production and they offer investors a dividend yield of 2.43%. This is one of the highest dividend yields available among silver stocks. Therefore, Pan American Silver Corp is one of the best Canadian silver stocks.
As with any stock selection, it is important to research all aspects of the company before making an investment decision. However, if you are looking to earn a strong income stream through silver stocks, Pan American Silver Corp should certainly be on your list of potential investments.
What are the best Canadian Silver ETFs?
Would you prefer to invest in silver ETFs over stocks? Check out four silver ETF options as alternatives to the best Canadian silver stocks.
| | | | |
| --- | --- | --- | --- |
| Ticker | Assets Under Management | MER | Risk |
| SBT | $63M | 0.28% | High |
| SVR | $80M | 0.66% | High |
| HUZ | $36M | 0.79% | High |
| HZD | $4M | 1.64% | High |
As of December 2022
Purpose Silver Bullion Fund
When investing in Purpose's ETF, you'll be able to do so at a low cost. The fund has chosen to invest directly in physical silver bullion that is stored as 1,000-ounce global bars or tiny amounts of silver certificates.
It is important to note that the SBT might shut down if it fails to attract investments due to its limited performance history and small asset base. Therefore monitoring the continuity of this fund should always be taken into consideration when making your decision.
The value of the SBT fund is directly tied to silver's market volatility, as well as fees associated with it. While this carries a greater degree of risk than other investments do, its affordability makes it worth taking into account.
Moreover, when more capital flows in over time, investors stand to benefit from even greater rewards for their efforts. However, compared to other assets such as stocks and bonds there are no income streams available through SBT since its core focus lies solely on investing in physical silver bullion products.
iShares Silver Bullion ETF
Canadian investors can buy into Blackrock's iShares silver bullion ETF, with its ticker SVR.TO, and be rewarded by the performance of silver without any fees. However, it is more expensive than Purpose's SBT ETF in terms of management fees. It has an excellent reputation due to its long history of success and notable AUM figures.
iShares deems the SVR exchange-traded fund a dangerously volatile investment, which is an accurate assessment. Since this ETF only invests in silver bullion, it does not provide any income for investors.
Compared to other silver-related funds, SBT may be too small of an AUM and thus inappropriate as a portfolio option. Although, if you are seeking something similar then the SVR is your next best bet due to its competitive pricing.
Horizons Silver ETF
If you're looking to invest in silver futures, Horizons is your go-to ETF provider with HUZ. This brokerage has a remarkable track record of success as it indexes the Solactive Silver Front Month MD Rolling Futures Index ER. The fund's AUM may be smaller than other ETFs but it still boasts an excellent MER compared to physical bullion ETFs despite owning no actual silver products.
The survival of HUZ is dependent on the number of assets under management it can attract. Horizons rates HUZ as a high-risk fund, an accurate evaluation for those researching investments. As this fund does not pay investors income, rather investing solely in silver futures, it provides a great alternative to physically trading contracts if you're seeking exposure to that commodity.
Horizons Betapro Silver 2x Daily Bear ETF
For those seeking an even higher risk appetite and bearishness on silver prices, Horizons provides a great ETF option for Canadian investors. HZD offers twice the inverse performance of silver futures to return two times the inverse return of Solactive Silver Front Month MD Rolling Futures Index ER each day. As an example, if the index yields 3% in one day, then HZD will likely provide close to -6%.
Double leveraged and inverse ETFs set out to yield double the inverse reward of a particular investment over one day. That being said, such returns can differ drastically from experiencing twice the negative long-term outcome of an asset if analyzed over a lengthier timeline.
Related Reading: Best Gold ETFs in Canada for 2022
What is the best way to invest in silver in Canada?
Investing in silver is a great way to diversify your portfolio and take advantage of a strong, historically-stable asset. In Canada, there are many brokerages that offer silver trading, such as Scotia iTrade, BMO InvestorLine, TD Direct Investing and Wealthsimple Trade. Before investing through one of these brokerages, do your research to confirm which one best suits your individual needs!
You can also use an online bullion dealer – like Silver Gold Bull Canada or Canada Gold – if you would prefer to purchase physical silver. Doing so offers additional benefit such as privacy and safe storage of your assets.
Whatever route you take when investing in silver in Canada, make sure you're familiar with the broker's fees and terms before buying or selling.
Investing in Silver Adds Stability Against Inflation to your Portfolio
Investing in silver can be a valuable defense against inflation and market volatility, offering superior returns compared to other standard investments. It is an accessible yet reliable long-term asset due to its immunity from fluctuating interest rates since it does not rely on paper currency.
Silver is also a liquid asset, making its value easy to realize if necessary. As inflation rises, the value of silver often increases as well, providing stability and assurance for your portfolio's future. Investing in silver may just be the key you need to ensure your financial security no matter what unexpected changes the markets may bring.
Read More: Is Bitcoin Legal in Canada?