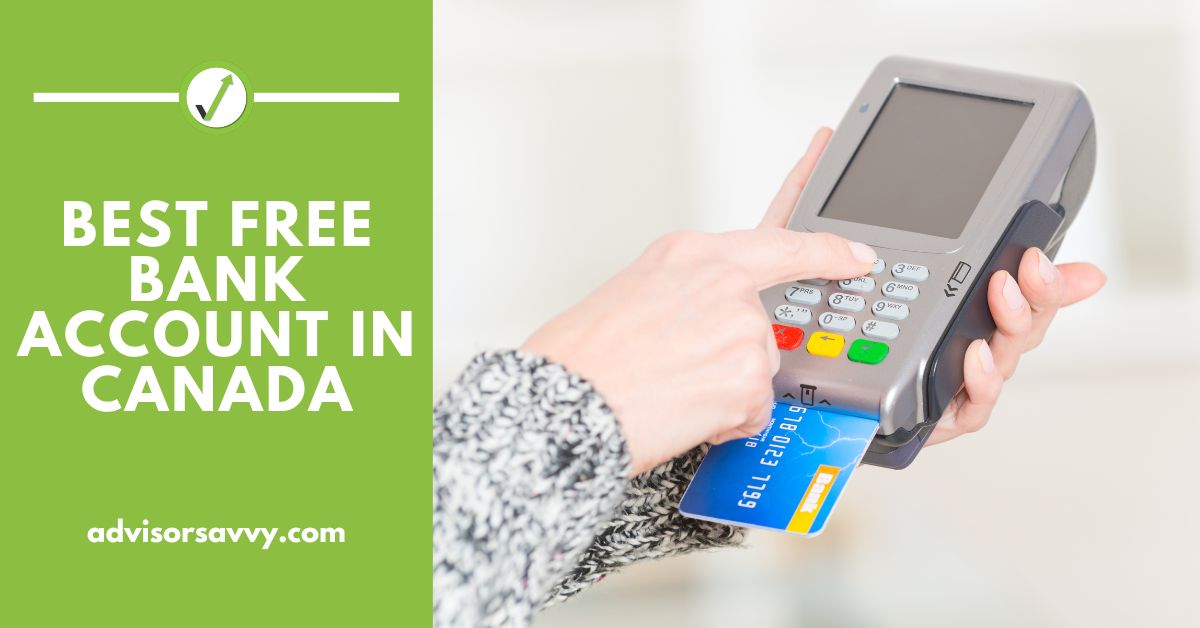 Are you looking for a bank account with no monthly fees and little to no transaction fees? If so, you need to check out the 8 best free bank accounts in Canada. Whether you're just starting out, or have been managing your finances for years, these options offer competitive interest rates and reliable services that can take your finances to the next level.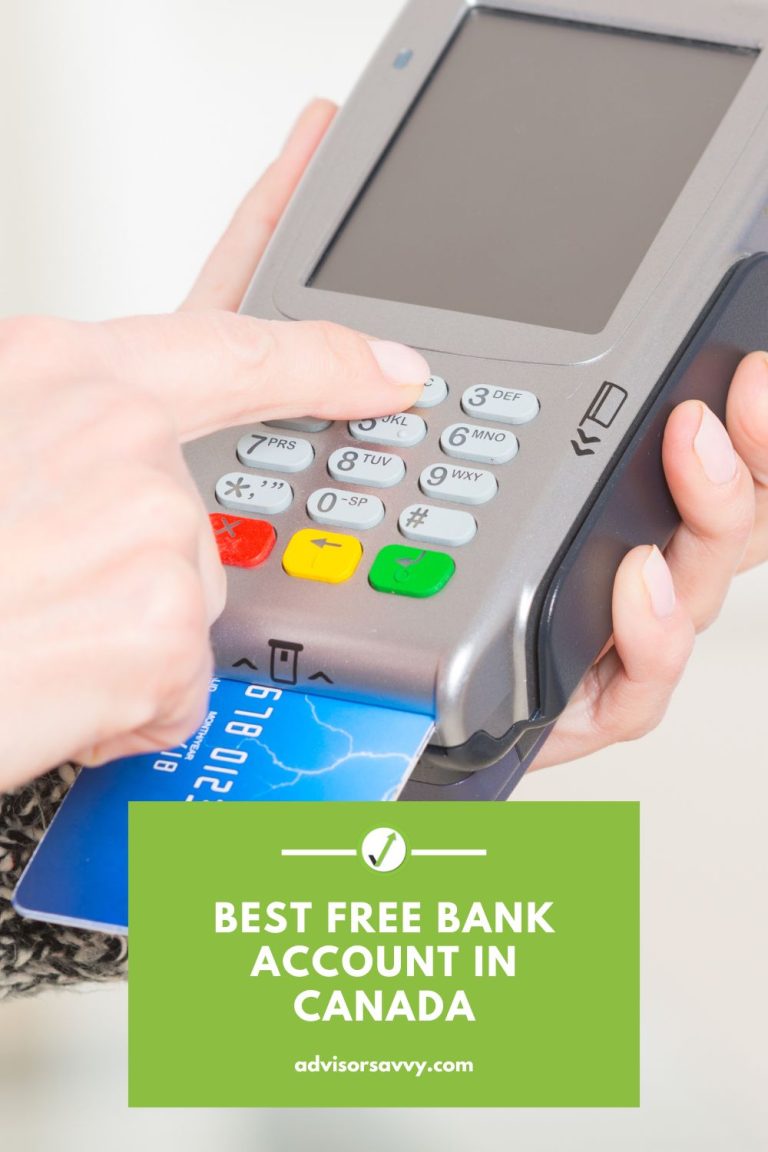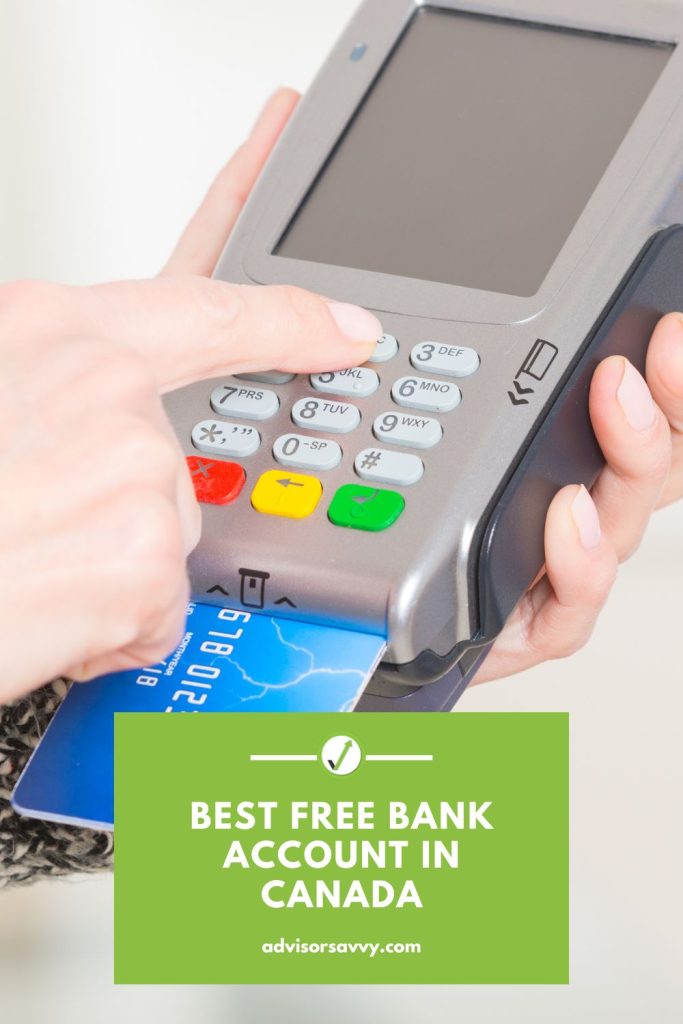 In this blog post, we'll provide an overview of some of the top banks providing free daily banking accounts in Canada. Read on to learn more about their features and perks.
What is a "Free" Bank Account in Canada?
In Canada, a "free" bank account is one that does not have any monthly fees. Unfortunately, banking is never 100% free as there is a cost to pay to use their services. That said, there are often other fees associated with free accounts. Such as Interac e-Transfer fees, currency conversion fees, and ATM withdrawal fees (if you use an ATM outside of your bank's network).
Additionally, while many free accounts offer basic features like online banking and direct deposit, they may not come with perks like unlimited transactions or interest-bearing accounts. As such, it's important to compare the features and fees of different bank accounts before choosing one that's right for you. With a little bit of research, you can find a free bank account that meets all of your needs.
Related Reading: Living Pay Cheque to Pay Cheque and How to Stop
8 Best Free Bank Accounts in Canada
Bank Account
Interest
Other Banking Fees
EQ Bank Savings Plus Account
2.5%
– Free Interac e-Transfers
– Free EFT transfers
– Free bill payments
– Free deposits
– No non-sufficient fund fees
– Fee applies for international money transfers (through Wise)
Simplii Financial No-Fee Chequing Account
0.05% (on balances $50,000 or less)
– Free bill payments
– Free deposits
– Free Interac e-Transfers
– Free international money transfers
– Monthly overdraft fee of $4.95 (if you opt in)
Tangerine No-Fee Daily Chequing Account
Up to 0.01% (on balances $50,000 or less)
– Free bill payments
– Unlimited debit purchases
– Free Interac e-Transfers
– Free deposits/withdrawals at Scotiabank ATMs
– 1 free stop payment per year ($12.50 each after)
– Non-sufficient funds fee is $45
– 2.5% foreign currency conversion fee
Neo Money Account
2.25%
– Free Interac e-Transfers
– Free EFT transfers
– Free bill payments
– No non-sufficient funds fees
Motusbank No-Fee Chequing Account
0.15%
– Free Interac e-Transfers
– Non-sufficient funds fee is $45
– Incoming wire fee is $10
– Inactive account fee is $30
– 2.5% foreign currency conversion fee
Motive Cha-Ching Chequing Account
0.25%
– Free withdrawals
– Free bill payments
– Free EFT transfers
– Free Interac e-Transfers
Manulife Advantage Account
2.35%
– Minimum balance of $1,000 for free banking
– Free deposits
– Bill payments are $1 each
– Interac e-Transfers are $1
– Debit purchases are $1 each
– ATM withdrawals have a fee ($1.50 in Canada, $3 outside of Canada)
Alterna Bank No-Fee eChequing Account
0.05%
– Free withdrawals
– Free Interac e-Transfers
1. EQ Bank Savings Plus Account
Founded in 1970, Equitable Bank is a Schedule I bank in Canada with over $42 billion worth of assets under its management. Designed to provide the perfect balance between chequing and savings accounts, the EQ Bank Savings Plus Account is an excellent choice for Canadians looking for simple and affordable banking solutions. This account eliminates monthly fees and provides customers with a number of attractive benefits. Including high-interest rates, unlimited free transactions, Interac e-Transfers, no minimum balance required and Canadian Deposit Insurance Corporation (CDIC) protection up to $100,000 per insured account category. Customers also have access to a rich mobile app featuring free services such as budget tracking and transaction monitoring tools.
2. Simplii Financial No-Fee Chequing Account
Simplii Financial, owned by CIBC, offers a no-fee chequing account that comes with many benefits. With this account, you get unlimited free transactions for debit purchases, pre-authorized bill payments and free Interac e-Transfers. You will also have access to over 3,400+ CIBC ATMs across Canada. Plus, earn up to 0.10% interest on your savings.
The Simplii website and app are easy to use and customers can order complimentary cheque books for added convenience. If that wasn't already enough of an incentive to sign up with them, eligible accounts receive cash bonuses of up to $350 when they open a new free Simplii Chequing Account. All of this makes Simplii an excellent choice for anyone looking for a reliable financial institution offering convenient services at no extra cost.
3. Tangerine No-Fee Daily Chequing Account
Tangerine, the online bank owned by Scotiabank, provides a complimentary chequing account to all customers which offers a great range of features. These include no monthly fees, access to over 3,800 Scotiabank ATMs worldwide, 24/7 phone support and interest on your balance. Email money transfers are absolutely free; plus you get one cheque book with 50 cheques at no cost. It is important to note that an inactive account fee of $10 per year will be applied if there has been no transaction within 12 months. With its generous benefits and wide range of features, Tangerine's chequing account is definitely worth considering.
4. Neo Money Account
Neo Money's spending and savings account come with a fantastic current interest rate of 2.25% – an incredible 225 times more than some traditional banks offer. All deposits in your Neo Money account receive this interest rate, giving customers the chance to harness a new way of savings without any surprises – no monthly fees, minimum balance requirements, or hidden preferences. Plus, you get cash back rewards whenever you use your Neo Card at retailers like grocery stores and coffee shops all over Canada. If ever needing to fund your account quickly and easily, send Interac e-Transfers from another bank or credit union of your choosing. With Neo Money, users can bank online with the peace of mind that their funds are always secure and available for their future savings needs.
Related Reading: How to Write a Cheque in Canada
5. Motusbank No-Fee Chequing Account
Motusbank is a great choice for Canadians looking for a reliable online-only alternative to traditional banking. In addition to their chequing account with no fees, they also offer higher interest rates on savings accounts compared to other banks and have specialized products including mortgages, personal loans, and investments. Their chequing accounts come with a number of features such as $0 monthly fees, up to 0.15% interest payments on your total account balance, unlimited transactions like debit purchases and withdrawals, a free mobile app for easy deposits and access to 3,700 ATMs across Canada. It is important to note that there is a charge of $30 if the account remains inactive for a one year period or longer.
6. Motive Cha-Ching Chequing Account
As a division of the Canadian Western Bank, Motive Financial is a great option to keep your money safe and secure. With two free chequing accounts, savings accounts, and investments to choose from, you are sure to find a great deal. The Motive Cha-Ching Chequing account offers zero fees and unlimited transactions, access to Canada's second-largest ATM network, and up to 0.25% interest paid on your balance with their mobile app. Your first cheque book of 50 cheques comes free as well. With Motive Financial's great deals, you can rest easy knowing your money is in good hands.
7. Manulife Advantage Account
The Manulife account offers an all-in-one package of features, providing the convenience of a chequing and savings account. Customers have free access to more than 3,000 ATMs, plus the ability to securely deposit cheques and send e-Transfers. A minimum initial balance of $1,000 is all you need to get started, with high interest rates on your remaining balance. For added peace of mind, customers benefit from 24/7 customer service should they have any concerns. It's important to note that an inactivity fee of $20 may be charged after two years of no transactions. In addition, while Manulife doesn't have the cheapest fee structure, the interest rate of 2.35% is one of the best on the market.
8. Alterna Bank No-Fee eChequing Account
Alterna Bank offers a chequing account with no monthly fee and unlimited debit and e-Transfer transactions, as well as access to over 3,300 ATMs in THE EXCHANGE® Network across Canada. In addition to these advantages, users also enjoy 0.05% interest on deposits and CDIC insurance. It is worth noting that overdraft protection costs $2.50 per month and there is an inactivity fee of $20 to $40 that kicks in after the first year of ownership. Users are advised to read through any other applicable service charges before making their final decision since they could make a difference to their overall bank fees.
Related Reading: Secured Credit Card Canada: A Complete Guide
What banks have no monthly fees Canada?
Alterna Bank, Motive Financial, Motusbank, Simplii Financial and Tangerine are some of the most popular banks that offers the convenience of online banking with no monthly fees or minimum balance requirements. Each one's online platform is powered by leading financial technology to provide an intuitive and secure experience when it comes to managing your finances – without the extra costs.
Which bank is best in Canada with no fees?
There are now numerous banks in Canada offering customers access to no fee bank accounts.
Tangerine is one of these providers, allowing customers to benefit from its online and mobile services without paying any monthly charges. Simplii Financial offers a wide assortment of zero-fee accounts. Both Tangerine and Simplii are backed by Canada's big 5 banks which means your money has an extra layer of security.
In addition to the long-standing banks offering no-fee services, Motusbank and Motive Financial have recently joined in providing competitive rates and reduced fees. With the range of accessible banking providers available in Canada today, customers can easily take advantage of banking with no extra costs accompanying the service.
Finding the Best Free Bank Account in Canada for You
Banking is an important part of our lives and finding the best free bank account in Canada for your needs is essential. Every person, from sole proprietors to students, should know all their options and understand the terms they are being offered.
Free bank accounts typically come with lower monthly fees, a wider ATM network, access to various banking channels (Internet, mobile app), higher interest rates on deposits and more.
Consider your needs as well as future plans when selecting a bank account. If you think you will be making large deposits or withdrawals it may be beneficial to explore bank accounts that offer a larger financial network across the country. Remember: not all free bank accounts are created equal. It's recommended to do research beforehand to make sure you have selected the right one for you.
Read More: Best Chequing Accounts in Canada