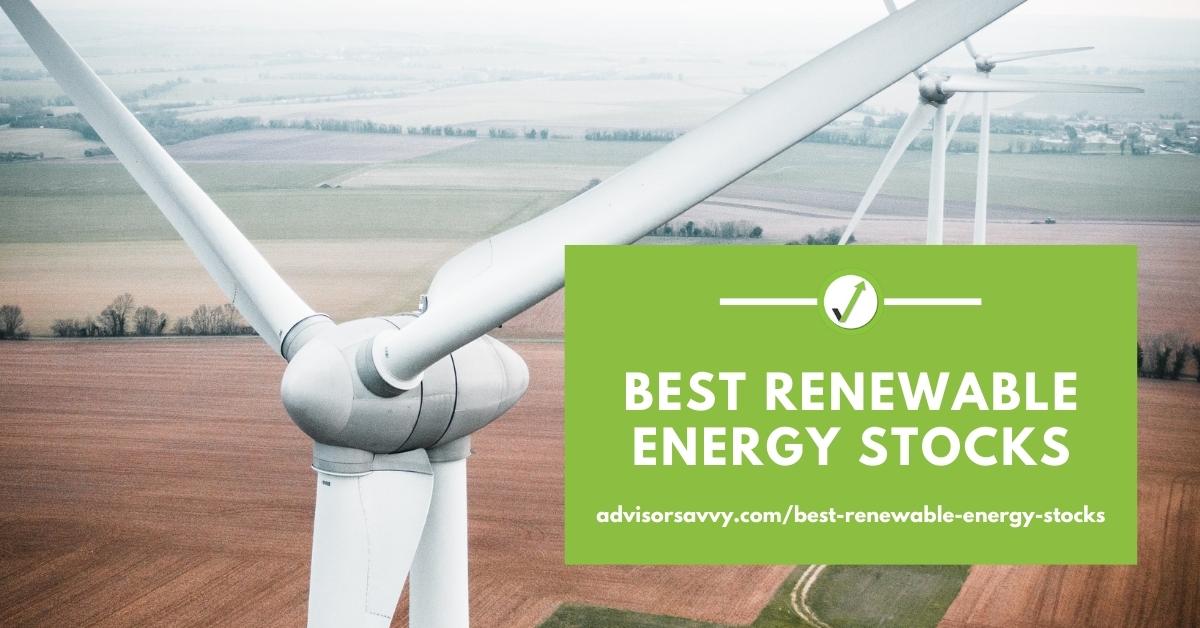 More and more people are becoming interested in green energy in Canada. Many try to use renewable energy and resources when they can, to help the planet. But not only are people using green energy to power their homes and businesses. They are also putting their money into it. There are many ways of supporting this industry. One of the most popular? Investing in companies within the industry. Have you considered adding renewable energy stocks and/or green energy stocks to your portfolio?
With many companies focused on providing green and renewable energy throughout the country, what are the best renewable energy stocks and green energy stocks in Canada?
Let's take a look at some of the best options out there, and learn more about renewable and green energy as a whole.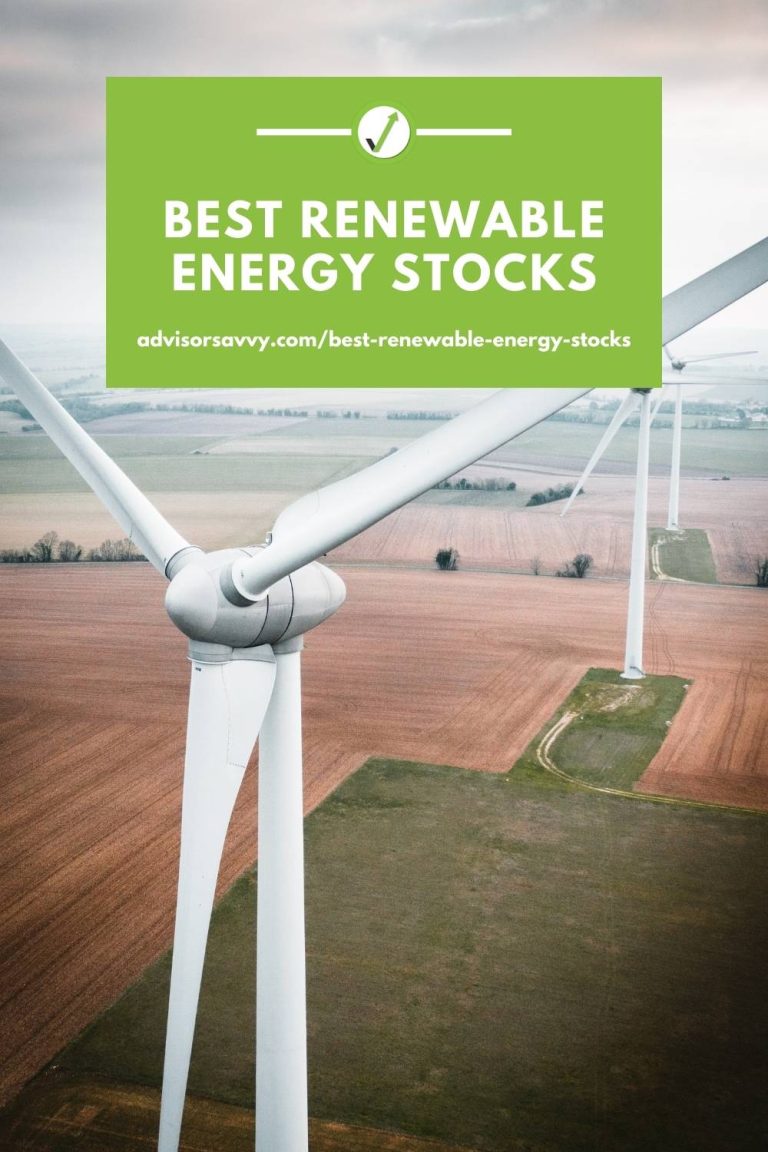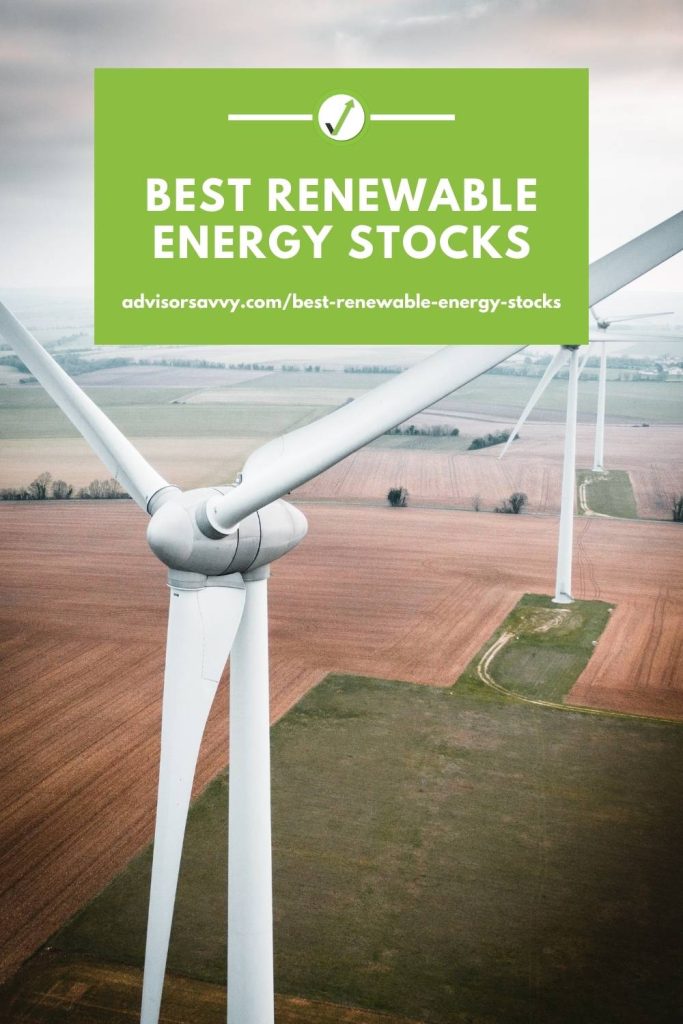 What is renewable energy?
Before we look at some of the best of these stocks in Canada, it is a good idea to take a closer look at renewable energy itself.
Renewable energy comes from a naturally replenished source. Ultimately, it will not be depleted over time.
There are many types of alternative energy in Canada. These range from wind, solar, geothermal heat, rain, the tides, and more. These are replenished as fast as they are used, if not faster, in many cases. Various technologies, tools, and equipment have been created to harness and use the energy from these renewable sources.
How much of Canada's energy is renewable?
So just how much of Canada's energy is renewable? Well, Canada is a world leader in the space, as nearly 19% of Canada's primary energy supply is renewable. Canada is very geographically diverse. The country has plentiful natural resources that can be used to produce energy.
In particular, the moving water throughout Canada is great for hydroelectricity. Canada is among the biggest producers of hydroelectric power on the planet. Wind and biomass are other major sources of renewable energy in the country.
The list of provinces using solar energy is also growing as solar (along with wind) is the fastest-growing source of electricity in the country.
Renewable energy vs. green energy vs clean energy
When talking or reading about renewable energy, you have also likely heard the terms "green energy" and "clean energy" used. While they are often used interchangeably with renewable energy, there are a few key differences.
Green energy is actually a subset of renewable energy. It's reserved for the energy sources that have the smallest environmental footprint. This includes sunlight, heat, and wind. Water can also be considered green energy. At the same time, there are those who believe that the process of building large hydro dams is not actually that green.
On the other hand, clean energy does not create any greenhouse gas emissions but doesn't necessarily need to be renewable. For example, energy sources like nuclear power are clean, but not infinitely renewable. Basically, all renewable and green energy is clean, but not all clean is green or renewable.
Related Reading: 5 Best Green Energy Stocks in Canada
What is ESG?
ESG stands for Environmental, Social, and Governance. It is the idea of investing sustainably by not only considering the finances of the companies you invest in, but also what sectors these companies operate in. These factors may not be covered in mandatory financial reporting, but more and more businesses are making them readily available to attract a wider pool of potential investors.
Investors still want to make money, but also want to support companies who share their same values, and are having a positive impact on the planet. Those interested in ESG want to work with companies that go beyond simply maximizing the profits of investors and shareholders. Wealth Management Canada has a great in-depth look at the principles of ESG.
What are renewable and green energy stocks?
Now that you know a little about renewable and green energy in general, what are renewable and green energy stocks? Essentially, they are ways for supporting companies that are focused on the renewable or green energy industry.
Just like you can buy stock in Apple or Tesla, you can also buy stocks in companies producing power from wind or creating solar panels for people to put on their homes. You will be investing in companies that take renewable energy and sustainability seriously, and are trying to push the industry forward and keep our planet in great shape.
Related Reading: Best Canadian Stocks
Is renewable energy a good investment?
In many cases, yes, renewable and green stocks can be a good investment. Many have grown in profile over the years and brought investors great returns — while also helping them feel good about their investments. The industry is only getting more popular, as more and more people recognize climate change and see the importance of saving our planet.
Of course, with any investment, there is always risk. As always, do your due diligence and ensure that you are only investing money that you can afford to lose. No investment is a sure thing and while many renewable energy companies have found success and generated a lot of money for investors, past performance isn't always indicative of future results.
How to buy renewable energy and green energy stocks
Buying these green energy and renewable energy stocks is thankfully quite easy. Many of them are sold on major stock exchanges like the Toronto Stock Exchange. You simply buy and invest in them like you would any other kind of stock.
As long as you have a brokerage account with funds in it, you can buy these stocks to support your favourite companies. Of course, it is also a good idea to research any stock before buying it. This gives you a better idea of what the company stands for and how the stock has performed, helping you learn more about it.
Related Reading: Best Monthly Dividend Stocks In Canada
Best renewable energy stocks in Canada for 2023
Here are our top five picks for the best renewable energy stocks and green energy stocks in Canada.
Note: Listed prices per share are accurate as of January 27, 2023.
Algonquin Power & Utilities (TSX:AQN.TO)
For decades, Algonquin Power & Utilities (TSX:AQN.TO) has been committed to delivering clean water and energy solutions. Sustainability has always been a big part of their business. Their vision of sustainability is centered on the ideas of growth, operational excellence, and sustainability leadership.
They have $16 billion of assets across the world and provide regulated service to over a million people. Their stock has offered investors strong returns, good growth, and the business is incredibly resilient.
Current stock price: $9.72 CAD
Brookfield Renewable Energy Partners (TSX:BEP-UN.TO)
Brookfield Renewable Energy Partners (TSX:BEP-UN.TO) is another great renewable energy stock to consider. They are a fully renewable power platform, and their portfolio includes hydroelectric, wind, and solar.
The company looks to mitigate the impact of its operations on the environment, while being good corporate citizens, and ensuring its employees' well-being is taken care of. Brookfield is a global leader in decarbonization, featuring diverse and high-quality cash flows, a strong balance sheet, and healthy returns.
Current stock price: $39.07 CAD
Northland Power (TSX:NPI.TO)
Northland Power (TSX:NPI.TO) is another high-performing stock that is worth consideration. Since 1987, Northland has developed and owned clean and green power facilities. They have over $12 billion of power-generating assets running.
Northland has multiple projects in development all over the world including a solar project in Mexico, and a wind project in New York. The company has a strong management team and looks to find ways to increase shareholder value, while also mitigating risk.
Current stock price: $36.25 CAD
Boralex Inc. (TSX:BLX.TO)
In addition to being one of the best wind energy projects in Canada, Boralex Inc. (TSX:BLX.TO) also offers solar energy, along with hydroelectric and thermal. They have been based in Quebec for many decades, but have also established their business in the United States and France.
While ensuring they create enduring value for their investors, Boralex is also committed to the environment, their employees, and the community. They try to be as transparent and as accountable as possible, too.
Current stock price: $38.20 CAD
Innergex Renewable Energy (TSX:INE.TO)
One of the most popular TSX renewable energy stocks is Innergex Renewable Energy (TSX:INE.TO). They are a company that believes in renewable energy through and through and see it as a way to have healthier communities and encourage shared prosperity
Innergex owns an interest in 80 operating facilities, with many more in development. They have a diverse portfolio that includes hydro, wind, and solar farms, and have a sustainable business model that focuses on both people and our planet prospering. This business model offers continuous growth rooted in a long-term vision to provide value to investors.
Current stock price: $15.65 CAD
Related Reading: Best Canadian ETFs for 2023
Takeaways
Green energy stocks and renewable energy stocks can provide a way for Canadians to invest sustainably, while also seeing returns. Be sure to do your own research before choosing a stock to invest in, and make sure it is the right choice for you.
---
Your financial situation is unique, and we can help you find the best advisor for your needs. Just fill out our short questionnaire.