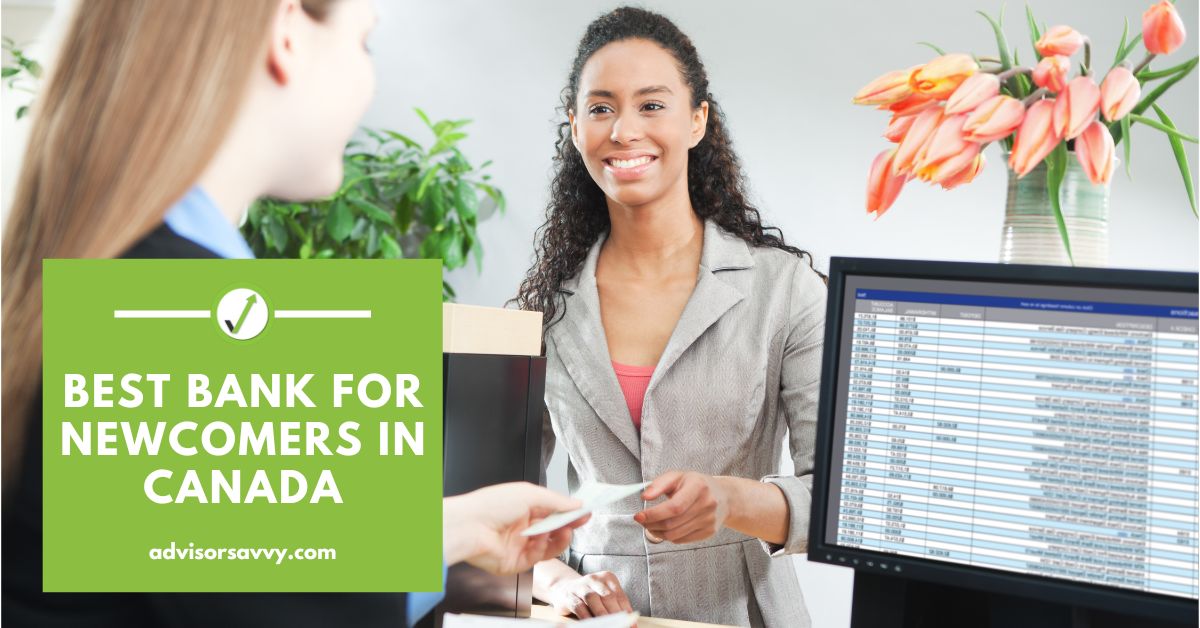 Without a doubt, it is a difficult task for newcomers to find the right financial services in a new banking environment. The procedures are entirely different from what you're used to and it can be challenging to know what to expect. If you are one of the many newcomers to Canada, you have more and better choices today.
Each newcomer bank option on the list provided in this article comes with benefits such as no fees, free online transfers, or unlimited free transactions. Before choosing the best bank for newcomers in Canada, it is important to consider which of the branches are closer to your home or place of work. This includes finding out their daily hours and if they offer some of the best credit cards in Canada as well. Take a moment to evaluate the information in this article and you'll find the best bank in no time!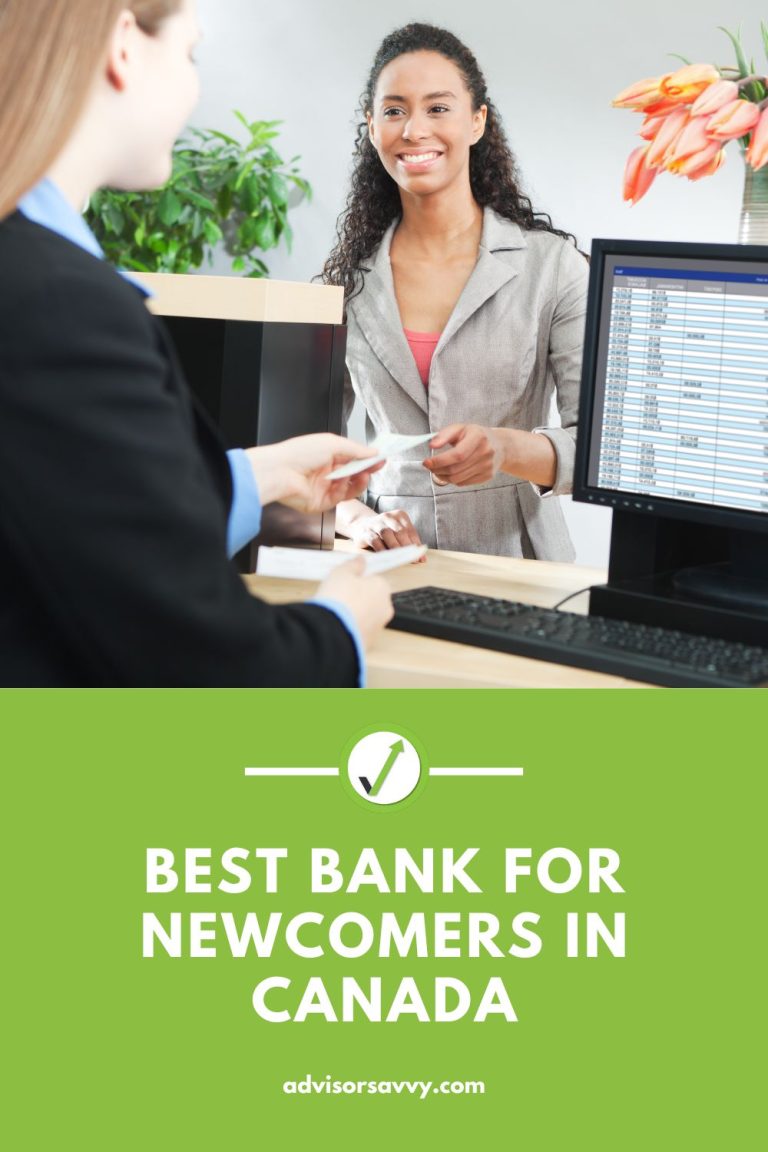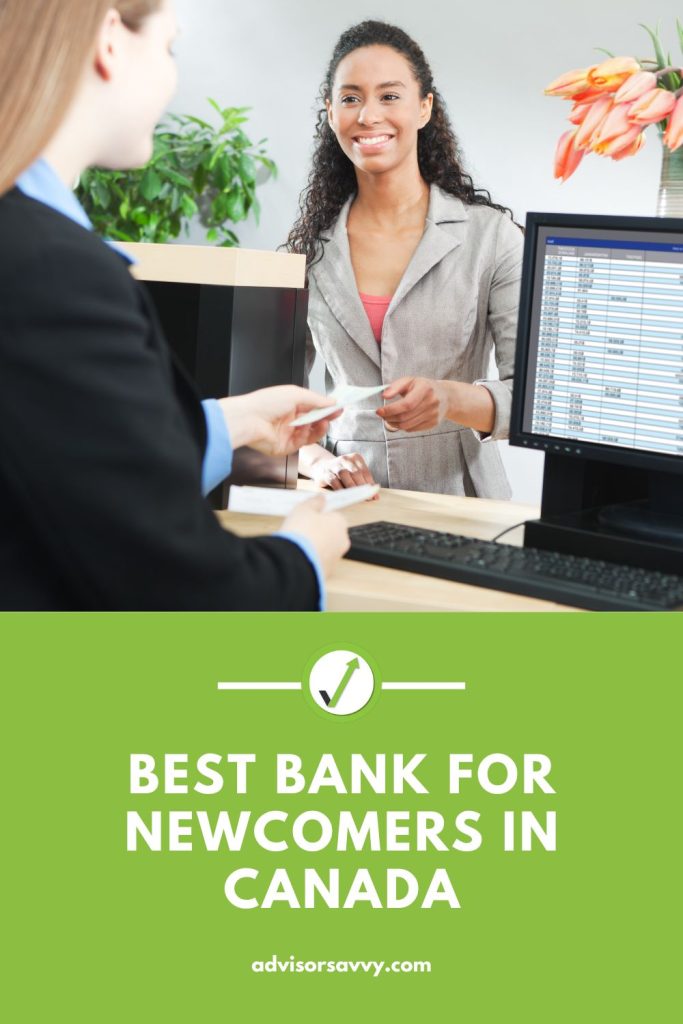 Banking Considerations for Newcomers to Canada
Canada is a secure place to live which comes with a safe financial system. Some of the things to consider when choosing the best bank account for newcomers include:
Banking Needs
As a newcomer interested in finding a new bank account, you need to ask yourself some of the questions below:
What do you need in a bank account?
Will you be making many transactions every month? Week? Day?
Do you want to open other accounts in the same location? Such as a savings account? Or investment account?
Will you be making international transactions?
To get some of the best deals on financial services, you may want to open accounts at several financial institutions. You may prefer to use one bank for your daily transactions and another to hold your investments. It all depends on your banking needs!
Access and Convenience
The accessibility of your bank is important. Luckily, it is easy to complete certain financial transactions from the comfort of your home online, but you also need to choose a bank with branches close by. This will come in handy if you ever need a specific banking service or want to apply for big financing, like a mortgage.
Credit Cards
It is possible to get a credit card without a request for a Canadian credit history. Newcomers may not have a Canadian credit score and report yet, but that doesn't mean you can't get a credit card. If not now, after a year or so of living in Canada, you should have no trouble getting one. You should find a bank that offers credit cards through its newcomer program, as it will make it easier to build credit history.
Interest Rates
Everyone wants to earn a good interest rate on the funds in their savings account. Or, pay as little as possible on their financing. So, feel free to compare interest rates at various banks and incorporate that into your decision making.
Related Reading: How to Move to Canada
Can an immigrant open a bank account in Canada?
Yes! Immigrants are eligible to open bank accounts in Canada. According to the Government of Canada, immigrants with Temporary Resident Visas also have the right to open a bank account or apply for mortgages in Canada. Even the unemployed, bankrupt, or those without funds can still open a bank account as a tourist in Canada. However, you will need to provide sufficient identification and documents in person.
How can a new immigrant open a bank account in Canada?
With the increasing number of online financial institutions in Canada, new immigrants now have the option of opening the best account online. However, there will be a request for submission of additional documents. As a visitor, you will need to do the following:
Check the Eligibility Criteria: Before opening the best account for newcomers in Canada, make sure you meet the bank's eligibility requirements. This includes your age, place of residence, and credit history.
Provide Identification Documents: For identity verification, you will need to provide documents such as a valid government-issued ID, proof of address, and your social insurance number.
Fill out an Application Form: Visit the bank's website and carefully complete the online application form.
Related Reading: What is the Stock Market and How Does it Work? A Beginner's Guide
Which bank is best for newcomers in Canada?
The following is a list of the best banks for newcomers in Canada. After successfully opening an account with any of the banks below, you can access the benefits each of them has to offer. Continue reading to find your ideal match!
1. Royal Bank of Canada (RBC)
The RBC bank offers a Newcomer Advantage program in Canada for permanent residents and international students. With the program, you can open an RBC Advantage Banking account and enjoy the following perks that come with it:
Unlimited debits and Interac e-transfers
Two free international money transfers per month for a year
Free personalized cheques
Free small safe deposit box for two years
1 NSF fee rebated each year
You can also access car loans, investments, mortgages, business accounts, and credit cards. Without a credit history, you can apply for one of Royal Bank of Canada's no-annual-fee credit cards.
2. Toronto-Dominion Bank (TD)
TD has a relatively new banking platform for permanent and temporary residents who have been in Canada for two years. Below are some of the perks:
Unlimited transactions such as debit and Interac online transfers
No monthly fees for half a year, after which the fee will be waived with a $4,000 balance
Unlimited international transfers for a year
No TD fee on any ATMs in Canada
Fee rebate on select credit cards for the first year
In addition, TD also offers various saving accounts, investments, loan products, and credit cards to its customers.
Related Reading: 8 Best Free Bank Accounts in Canada
3. Scotiabank
Scotiabank offers the StartRight program designed for newcomers who have been in Canada for 0 to 3 years. It allows newcomers access to a free 1-year checking account, savings account, personal loans, mortgages, credit cards, free credit score checks, and more.
When you open a Scotiabank Chequing account, you can enjoy the following benefits:
1 year with no monthly fees (costs $16.95 after the first year)
$300 promotional offer when you meet the eligibility requirements
$150 fee waived on Scotiabank credit cards in the first year
Unlimited debit and Interac online transfers
Access to a high-interest savings account
Rewards on debit transactions through the Scene+ Rewards program
One free withdrawal from a non-Scotiabank ATM for a month
4. Bank of Montreal (BMO)
This bank is available to newcomers who moved to Canada within the last 5 years. They offer the BMO NewStart Program with 1-year of no monthly account fee financial services and other perks below:
Monthly account fees for the first year ($16.95/month), waived with a $4,000 minimum balance
1 free monthly non-BMO ATM withdrawal in Canada
Unlimited debit and Interac online transactions
1-year unlimited BMO Global money transfers with no fee
1-year $60 rebate with a small safety deposit box
As a newcomer, you also have access to banking products such as investments, mortgage loans, credit cards, international money transfers, and more.
5. EQ Bank
EQ Bank, owned by Equitable Bank, is an online banking option for newcomers in Canada. It owns over $42 billion in assets under management and offers one of the best savings rates in Canada.
EQ Bank offers the following benefits:
A high-interest rate on every dollar you save
0% monthly account fees
Cheap international money transactions
Free mobile cheque deposits
Hybrid account options with unlimited debits and Interac online transfers
EQ Bank also offers guaranteed investment certificate (GIC) products with various term lengths. You can easily open a Tax-Free Savings Account (TFSA) or Registered Retirement Savings Plan (RRSP) account with EQ or any of the other options above. However, you likely want just the basics while you get settled!
Related Reading: TFSA vs RRSP: Where to Put Your Money
What bank is best for immigrants?
All five options listed above are great choices for newcomers to Canada. Although, the two banks well known for providing the best new immigrant banking packages include:
1. HSBC Bank Canada Newcomers Program
HSBC is one of the biggest International banks in Canada for new immigrants. As an international bank, HSBC offers accounts and services best suited to newcomers, which includes:
Multi-currency savings accounts
Globally-accessible bank accounts
$0 wire transfers
2. National Bank of Canada
The National Bank of Canada is our top pick as the best bank for newcomers in Canada. This financial institution's offer for new immigrants is a 3-year offer for:
Unlimited electronic transactions
Access to financing products like loans and credit cards
Account fee waiver for the first year, saving $15.95 for 12 months (However, there will be an account fee waiver for the second and third years, if you sign up for a National Bank personal credit card, online bank statements, and monthly electronic bill payments)
International transfers and access to a National Bank Mastercard credit card without any credit history
---
As a newcomer to Canada, you have the right to open a bank account at any financial institution, as long as you provide valid identification. Whether you don't have a job or lack funds to deposit immediately, you are still eligible to open an account today. Carefully compare the various bank plans and offerings before choosing the package that best suits your needs.
If you wish to open an account now, contact the bank or visit their website to confirm you can open an account based on their eligibility. Either fill out the application online or at the branch. Whichever option you choose, you'll be up and running with your new account in no time!
Read More: What is the Best Bank in Canada?