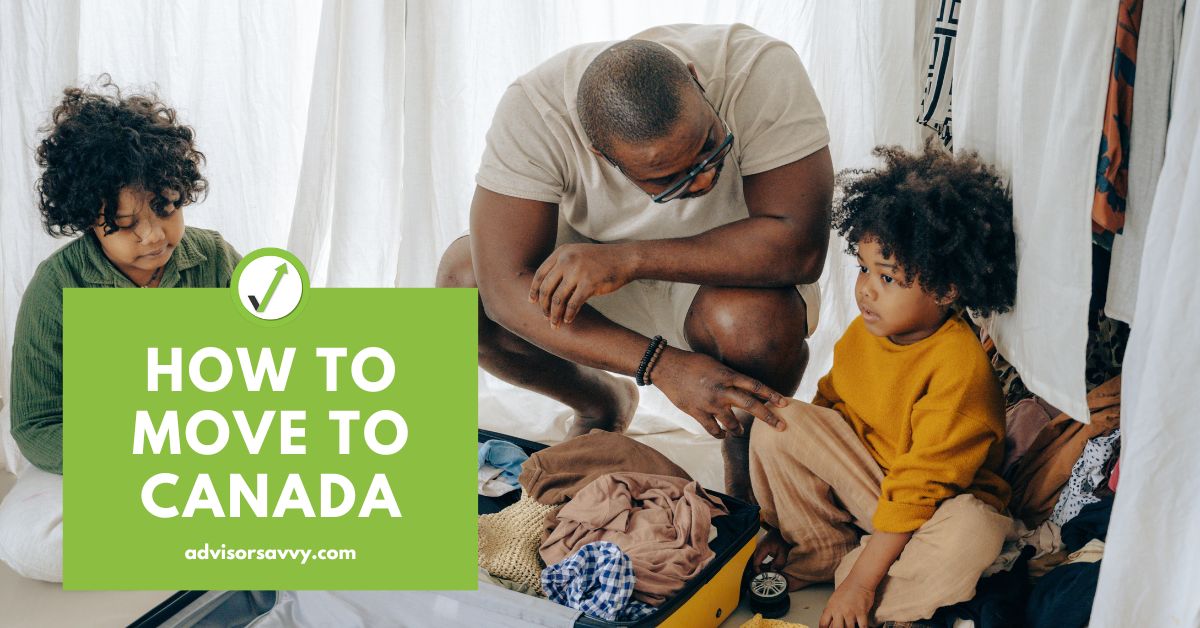 Relocating to Canada can be a big decision, but it can also be a great way to start fresh and experience all that this beautiful country has to offer. If you're considering a move to Canada from the US or elsewhere, there are a few things you'll need to keep in mind. First, you need to ask yourself, "Can I relocate to Canada? Is it worth relocating to Canada?" Second, you need to decide if relocating is the right choice for you and your family. Finally, you need to start making plans and preparations on how to move to Canada.
If you're feeling overwhelmed, don't worry – we're here to help!
In this article, we'll provide an overview of the process of relocating to Canada, from determining your eligibility to making the actual move. We'll also offer some tips and advice along the way. Whether you're just starting to research your options or you're ready to start packing your bags, we can help you make a smooth transition to your new life in Canada.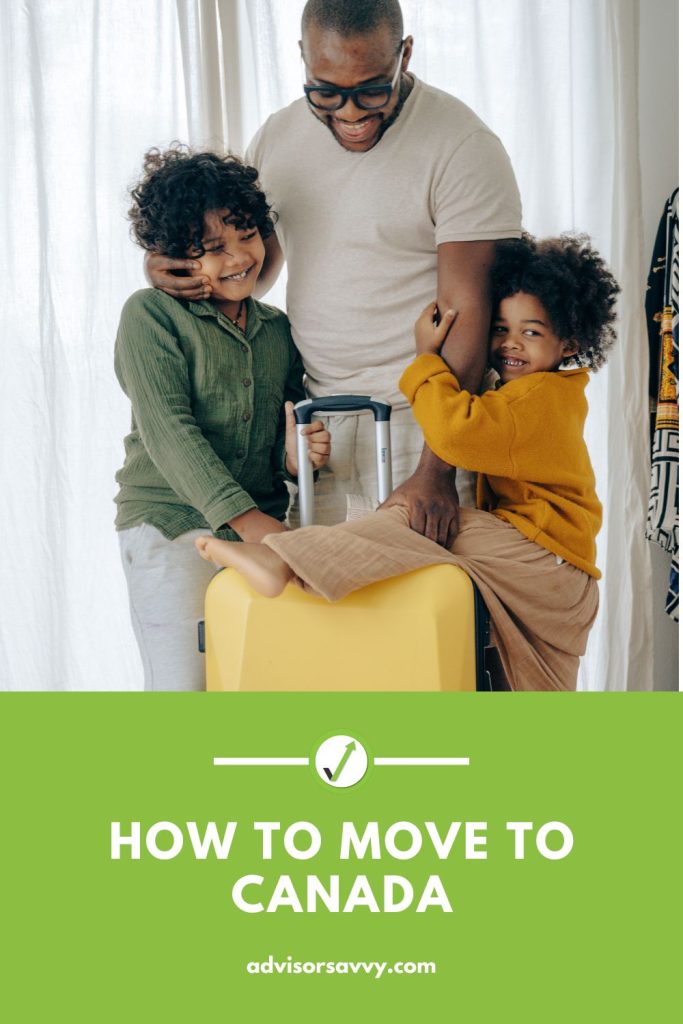 Relocating to Canada: What are the benefits of living in Canada?
Here are some of the benefits that come with living in this great country: free education and healthcare, social benefits, and employment protections.
In Canada, you'll find that the education system is top-notch and completely free. This is an important consideration for parents. There are private school options as well if you'd prefer that for your children. In addition, post-secondary education is not free, but there are special bank accounts to help you save like an RRSP. There are also financing options and grants available.
Healthcare is also free, meaning that you won't have to worry about expensive medical bills or insurance. If you have children, they'll be able to take advantage of free childcare and healthcare as well. Similar to education, there are private medical options available, but most Canadians utilize the free systems.
As far as social benefits go, Canada offers parental leave, retirement pensions, and unemployment insurance. There are also special savings accounts, such as the TFSA and RRSP. These are more financial benefits, but they are powerful tools that can enhance your quality of life.
There are a ton of employment opportunities in Canada for a variety of workers. When it comes to employment benefits, Canadian workers are entitled to two weeks' notice of their termination or two weeks' regular salary or severance pay – whichever is greater.
If you want to relocate to Canada, rest assured that you'll be moving to a country with a lot to offer.
How to move to Canada from US
Relocating to Canada from the USA can be a big undertaking. There are a lot of things to consider, from finding a new place to live to get a job in your new country.
Here, we'll cover the basics of relocating to Canada from the USA, including the best ways to relocate to Canada and what you need to know about visas and immigration.
Can US citizen just move to Canada?
While it might seem like a relatively simple process, there are a number of requirements to relocate to Canada. These must be met in order to successfully move to your northern neighbor.
For starters, interested individuals must have a job offer from a Canadian employer. They must also be able to show that they have the skills and experience required for the position. Additionally, they must meet all of the standard requirements for immigration, such as passing a medical exam and having no criminal record.
Thankfully, there are several programs designed to help simplify the process for those who meet the requirements. The most popular option is the Express Entry program, which allows eligible candidates to submit their applications online.
For those who don't meet the requirements for Express Entry, there are still some other options available, such as the Provincial Nominee Programs or the Startup Visa program.
While it may not be as easy as just packing up and moving north, it is still possible for U.S. citizens to relocate to Canada in a few simple steps.
Relocating to Canada from US
If you're an American relocating to Canada, there are a few things you'll need to consider.
First and foremost amongst these is finding a job. This is normally a requirement for moving to Canada. The good news is that there are plenty of opportunities for skilled workers in Canada. Many of these jobs pay a high salary. So, if you're looking to relocate to Canada, make sure you research the job market thoroughly and find an opportunity that suits your skills and requirements.
Second, you'll need to consider the climate and weather conditions in the area you're planning to move to. Canada is a large country with a wide range of climates, from the cold winters in the north to the milder conditions in the south. Choose your location carefully to ensure you're prepared for the climate you'll be living in – it does vary from the USA!
Is it expensive to live in Canada?
How much does it cost to move to Canada? Here's a look at some of the key expenses you will need to budget for:
Rent
On average, rent in the US is about 29% higher than in Canada. So if you're used to paying $1,000 in rent, you can expect to pay just around $700 in Canada. Although, the cost of rent can be much higher, particularly in metropolitan areas, similar to the US.
Healthcare
One of the biggest advantages of living in Canada is that healthcare is free for all residents. In the United States, healthcare is still subsidized, so you'll likely pay more out of pocket than you would in Canada. In addition, medical insurance is a cost Americans tend to incur that Canadians don't have to worry about.
Groceries
Groceries are also cheaper in Canada, though not by much. On average, you can expect to pay about 1.4% more for groceries in the United States than in Canada.
Restaurants
Finally, restaurants are also slightly more expensive in the US. A meal for one person will cost you around 9.94% more in a US restaurant than it would in a Canadian one.
Overall, moving to Canada is slightly cheaper than living in the US. This means your lifestyle will remain more or less the same in Canada while using the same budget.
How much do houses cost in Canada?
If you're thinking of relocating to Canada, you might be wondering how much houses cost in our great country. After all, you don't want to end up house-poor, struggling to make ends meet every month.
We have some good news and bad news for you. The bad news is that the average home price in Canada reached a record $816,720 in February—or $638,144 USD. That's more than nine times the average household income! So if you're looking to buy a house here, you'll need a hefty down payment and stable income.
The good news is that prices vary widely across the country. In some rural areas and small towns, you can still find homes for under $100,000 CAD. And even in big cities, there are pockets of affordability—you just have to know where to look. Don't despair if you don't have millions to spare! With a bit of research, you can find a cost-effective place to call home in Canada.
Best place to relocate in Canada
If you're looking for the best place to relocate in Canada, there are a few cities that stand out above the rest. Check out what they are below by province.
Ontario, Canada
Toronto is a great choice for those who want to experience all that Canada has to offer. The city is home to a diverse population and offers a wide range of cultural attractions.
Ottawa is the perfect choice if you're looking for a capital city with a strong sense of community. The city is home to many museums and cultural attractions, as well as an active outdoor lifestyle.
Niagara Falls is another great option for those looking to relocate to Canada. The world-famous Niagara Falls are the main attraction here, but the city also offers a variety of cultural attractions and a lively nightlife scene. With affordable housing and a low cost of living, Niagara Falls is an attractive option for many people looking to relocate.
British Columbia, Canada
Vancouver is another excellent choice, especially if you're looking for an outdoor lifestyle. The city is surrounded by beautiful scenery and offers plenty of opportunities for hiking, biking, and skiing with a mild climate.
Victoria is often rated as one of the best places to live in Canada. Its moderate climate and beautiful natural surroundings make it a popular destination for retirees and adventure seekers alike. With a relatively low cost of living, it's no wonder that Victoria is one of the fastest-growing cities in Canada.
Alberta, Canada
Calgary is a great option for those who want to experience the best of both worlds. The city is large enough to offer a variety of amenities, but it's also close to some of Canada's greatest scenery.
Quebec, Canada
If you're looking for a slower pace of life, Montreal might be more your style. The city is known for its charming European atmosphere and its rich history. There are also plenty of green spaces to enjoy in Montreal, making it a great choice for nature lovers.
Quebec City is another top choice for those considering relocation to Canada. The city boasts a rich history and culture, as well as a variety of attractions and activities.
Nova Scotia, Canada
If you're looking for a vibrant and cosmopolitan city, Halifax is a perfect choice. The Atlantic city is home to a diverse population and a lively cultural scene. There is also plenty to do in Halifax, from exploring the historic waterfront to enjoying the many shops and restaurants.
Whichever city you choose, you're sure to find it's the best place to relocate in Canada!
Key Takeaways
Deciding to move to Canada can be a big choice, but it comes with plenty of benefits. Whether you're moving from the United States or another country, we hope this guide has helped you get a better understanding of what to expect when relocating to Canada. This beautiful country offers plenty in terms of opportunities and experiences, so make sure to share your plans in the comments below – we would love to hear from you!