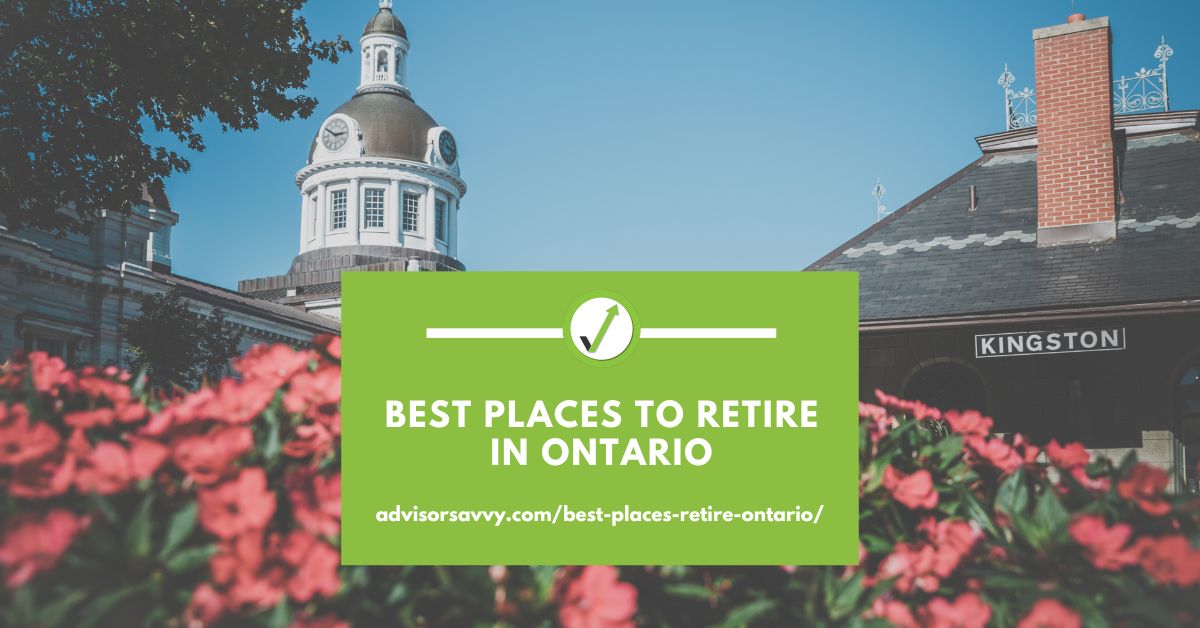 While planning for retirement, there are many decisions to make! What age to retire, how much to save, and most importantly, what kind of lifestyle you're going to live. We all know you're going to enjoy plenty of leisure activities with your new free time, but where will you live? Sunny Florida may appeal to you, but moving there may leave you far from a community you're familiar with in Canada. If you're interested in staying or moving to Ontario in your retirement, we explore the most enjoyable yet cheapest places to retire.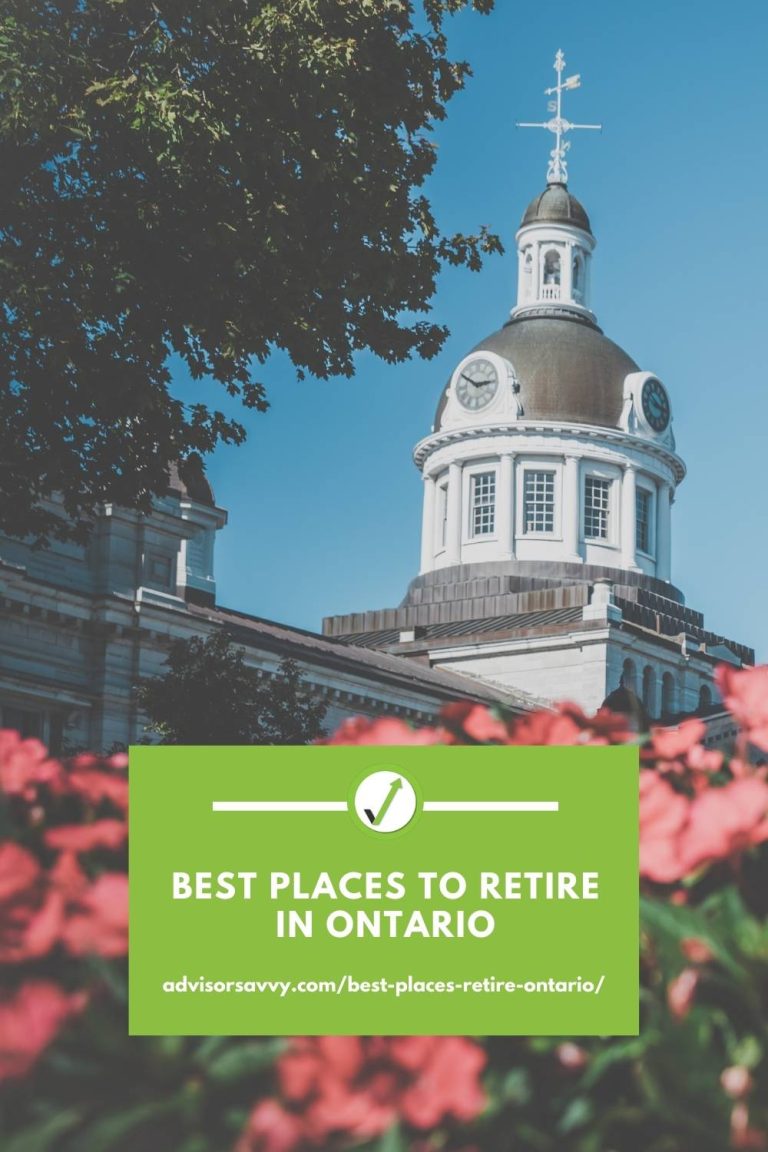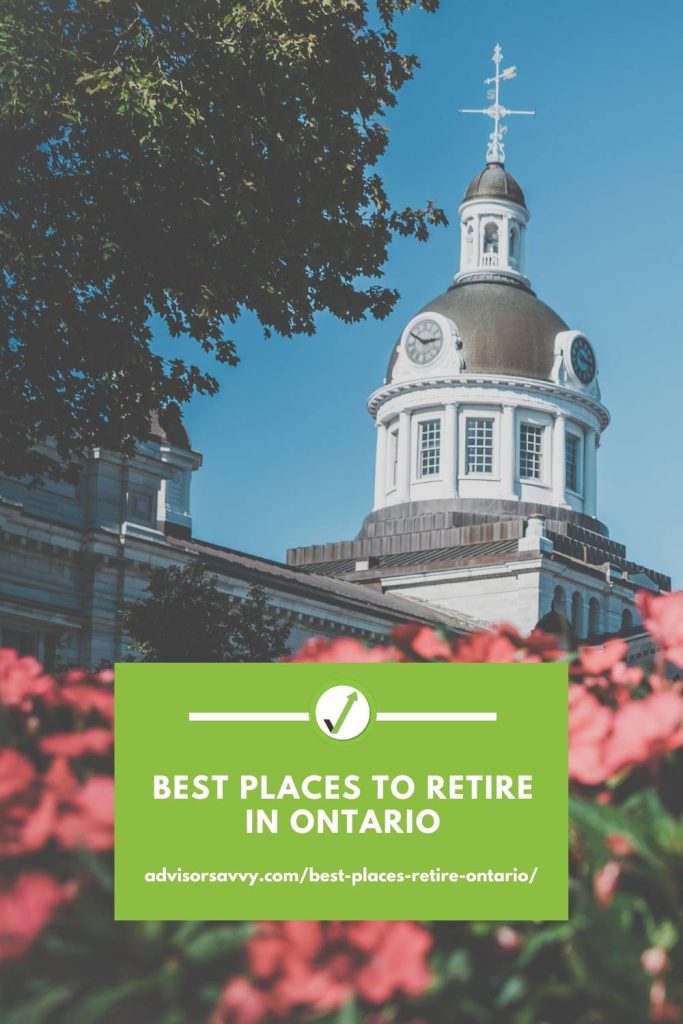 When can you retire in Ontario?
Retirement depends on various factors. There is no special retirement age in Ontario, rather it depends on savings and lifestyle. Some are fortunate to retire early because they earned and saved a lot of money for a longer period of time. Others work throughout their whole lives because they've found a passion or a 'calling,' as opposed to simply working to earn a salary. It is most common for Canadians to work into their 60s while gradually building up their RRSPs and additional retirement savings.
According to Statistics Canada, the average retirement age in Ontario and Canada was 64 years old in 2019. This aligns with the Canada Pension Plan (CPP). Most Canadians begin collecting their CPP retirement pension at age 65. However, you can begin collecting your pension as early as age 60 or as late as 70.
A recent study found that 23% of working Canadians are anticipating a delay in their retirement. The main reason? Needing to work longer to amass enough retirement income, cited by 69% of respondents.
It's an unfortunate reality, but Ontario is among the more expensive places to live in Canada. As a result, you may need to save more for retirement in Ontario and plan carefully for retirement. If you aren't sure when you can retire, create a plan by forecasting how much you'll save and what your after-tax savings will be down the road.
Related Reading: Best Places To Retire In Canada and Why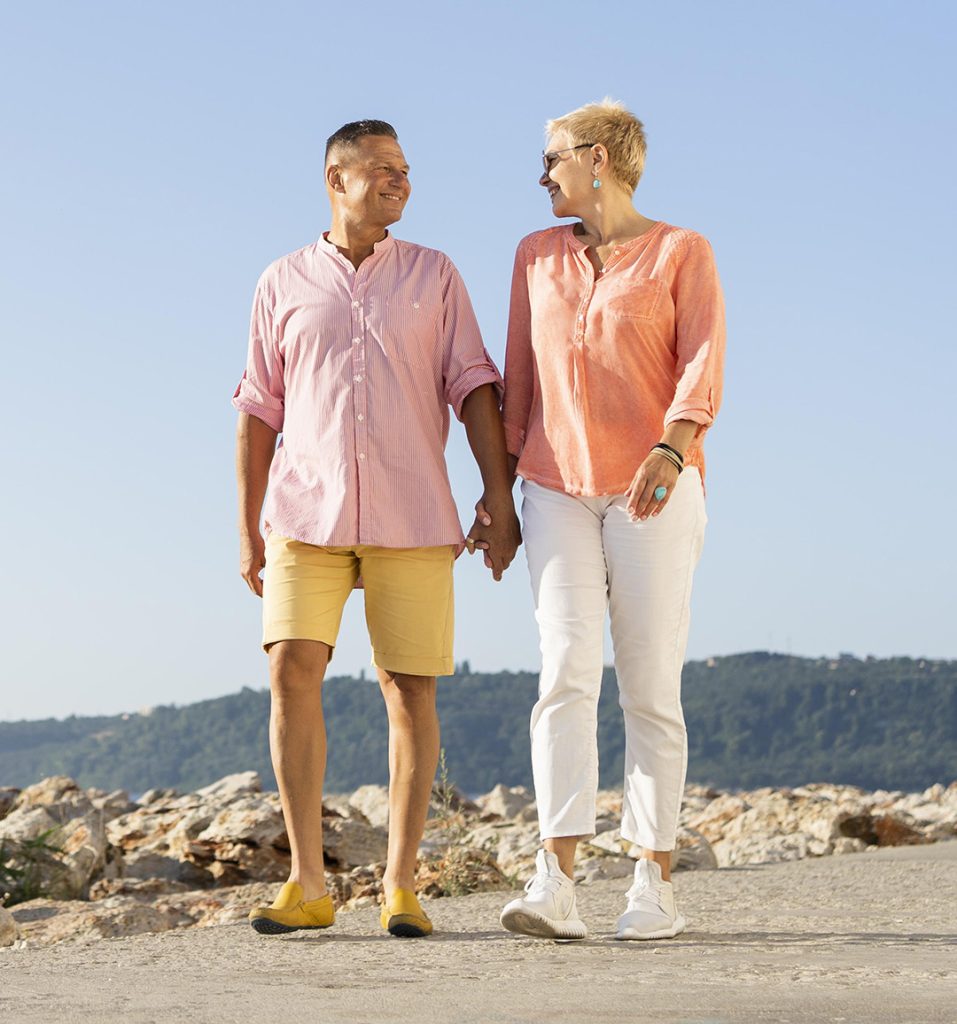 Match to your perfect advisor now.
Getting started is easy, fast and free.
How much money do you need to retire in Ontario?
There is no magic number for Ontarians to save before retirement. Rather, the amount you need to save depends on your living costs, desired lifestyle and life expectancy. Many experts suggest your retirement income should be approximately 80% of your final pre-retirement annual income. In other words, if you earn $80,000 annually at retirement, you would need at least $64,000 per year to live comfortably after retirement. This amount can be adjusted based on part-time income and pension income, such as CPP or employer pension.
Use a retirement calculator to shed some light on how your personal income, savings plan, and life plans can impact your retirement savings needs. If you plan on having a mortgage in retirement, you need as much of your annual working income as possible when you retire. However, if you're one of the lucky few without a mortgage, you need less.
How to choose a retirement location in Ontario
Many Ontarians and Canadians choose to relocate when they retire. You may be living in an area that's close to your work, but is expensive and not ideal for retirement living. Maybe you want to live closer to children or grandchildren. In addition, there are more affordable places you can live in retirement that better suit your new lifestyle.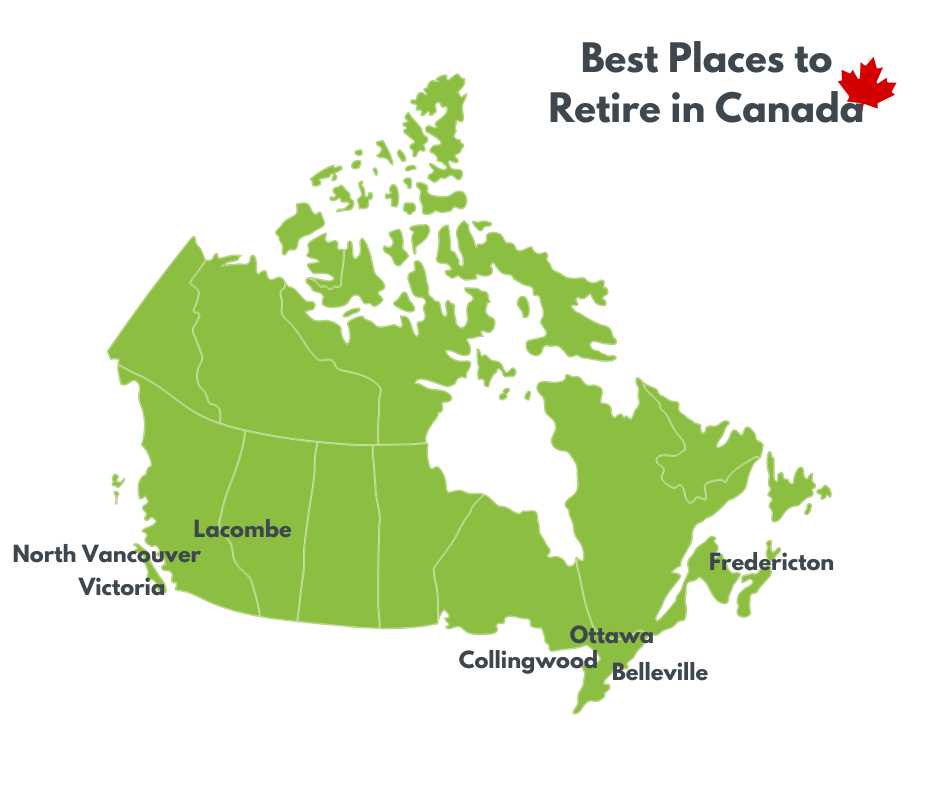 What to consider when choosing a place to retire in Ontario
Below are various factors to consider when selecting the best places to live in Ontario for seniors. The importance of each factor depends on your preferences.
Cost of living
Budgeting doesn't stop in retirement! This means you'll have an allocated amount for your cost of living, including housing, food, utilities, etc. For this reason, be sure to consider the cost of living in the particular locations you like. Fortunately, you no longer have to worry about proximity to your workplace!
If you own a home, downsizing to another property is a great way to access home equity you've built throughout your career. When looking at properties, be sure to consider the current market prices of where you're living now and where you'd like to move. By choosing a new property in affordable cities or towns in Ontario to retire, you'll get a sizable chunk of cash to put towards your retirement fund.
Your lifestyle
Now that you're not working, your lifestyle will change in various ways. How do you envision your retirement? Do you want to enjoy nature every day? Will you see friends and family regularly? Do you want to travel often? Whatever your plans, where you live feeds into your lifestyle.
Geography & Climate
As the old stereotype goes, many retirees certainly choose to move somewhere tropical and sunny! But everyone has their own preferences. Perhaps you enjoy winter weather and want to go skiing regularly. Or maybe you want to live the snowbird lifestyle; living in Canada during the summer months and going somewhere warm in the winter months. Whatever your preference is, be sure to factor it into your decision.
Amenities
Amenities apply to your physical home and the outer community. In your home, you may want certain amenities to enjoy in retirement or make your life easier as you age. For example, you may want a pool or a bungalow to avoid stairs. In terms of the community, being close to other retirees or retirement homes is a great thing to consider. Or, maybe you want to go hiking regularly so being close to parks and trails would be important to you.
Public services
Public services include transportation, emergency health services, libraries, public parks, and government-funded retirement programs. Proximity to these services can make life easier, and more enjoyable for retirees in Ontario.
Access to healthcare services
As we age, we naturally need more healthcare and related services. If you are already receiving healthcare services, being close to hospitals and healthcare providers is something to consider. This is especially true if you drive or take taxi services to receive care. Even if you don't need routine medical care now, you might in the future. Being close to a hospital or your family doctor is a good idea.
Best places to retire in Ontario
Every person is unique which means retirement lifestyles can vary significantly. We assembled the following list of the top places to retire in Ontario, which includes:
Population
Average temperature
Average house price
Property tax rate
The approximate number of doctor offices
Kingston
Kingston is a community located alongside the shores of Lake Ontario. It is close to Toronto, Ottawa, and Montreal, if you want to take a weekend getaway. If you have grandchildren attending Queen's University, you'll be there to provide them with a much-needed home-cooked meal! Finally, Kingston is considered the cheapest place to retire in Ontario based on home price.
Population: 594,531 (2022)
Average temperature: -5C January / 22C July
Average house price: $700,846 (April 2022)
Property tax rate: 1.37% (2021)
Doctor offices: 238 (approx.)
Local attractions:
Fort Henry National Historic Site
Canada's Penitentiary Museum
Original Haunted Walk of Kingston
Peterborough
Peterborough is located alongside the Otonabee River in southeastern Ontario. There are several large lakes close by, including the Kawartha Lakes, if you enjoy being close to nature. In addition, Toronto is only about an hour-and-a-half drive away.
Population: 183,524 (2022)
Average temperature: -7C January / 20C July
Average house price: $813,714 (April 2022)
Property tax rate: 1.45% (2021)
Doctor offices: 93 (approx.)
Local attractions:
Riverview Park and Zoo
Peterborough Lift Lock
Canadian Canoe Museum
Stratford
If you are a lover of the arts, Stratford is the place for you! The heart of their creative community lies with the theatre, specifically the world-renowned Stratford Festival which welcomes thousands of theatregoers from around the world. The community's creativity also flows through cuisine and a thriving music scene.
Population: 34,196 (2021)
Average temperature: -6C January / 20 July
Average house price: $731,398 (April 2022)
Property tax rate: 1.35% (2021)
Doctors offices: 114 (approx.)
Local attractions:
Stratford Festival
The Stratford Perth Museum
Shakespearean Gardens
Niagara-on-the-Lake
Niagara-on-the-Lake is best known for its beautiful scenery, wine, and small-town charm. If you enjoy frequent visits to antique shops, fanciful boutiques, and historical landmarks, NOTL could be for you. This town is on the US-Canada border which means you can easily take day trips to Buffalo and Rochester, New York. In addition, you can easily commute to other parts of southern Ontario such as London, Kitchener-Waterloo, St. Catharines, Hamilton, and Toronto.
Population: 19,003 (2021)
Average temperature: -3C January / 23C July
Average house price: $850,209 (April 2022)
Property tax rate: 1.31% (2021)
Doctor offices: Approx. 500+ physicians across the Niagara Region
Local attractions:
Niagara Falls
Peller Estates Winery (plus many more wine and vineyard attractions across the region!)
Niagara on the Lake Heritage District
Collingwood
Collingwood is a small town best known for its winter sporting activities, mainly downhill skiing. In the summer, residents enjoy water sports, going to beaches, and golfing. It also has a downtown strip with quaint shops and restaurants. Collingwood is located on the Georgian Bay and is a reasonable commute from Toronto and other parts of southern Ontario.
Population: 15,809 (2022)
Average temperature: -5C January / 20.5C July
Average house price: $905,982 (June 2022)
Property tax rate: 1.14% (2021)
Doctors offices: 350 (approx.)
Local attractions:
Blue Mountain Resort
Collingwood Museum
Side Launch Brewing Company
Owen Sound
Owen Sound, also known as the 'Scenic City,' is located on the southern shore of Georgian Bay. It is also close to the Bruce Peninsula, known for its impressive geography. In fact, Owen Sound is a great place to live for adventurers! There are ample trails, mountains, and beaches to trek at your leisure. Owen Sound is a bit more isolated from other parts of southern Ontario, but not an unreasonable drive if you're up for it.
Population: 21,612 (2021)
Average temperature: -6C January / 20 July
Average house price: $754,453 (April 2022)
Property tax rate: 1.77% (2021)
Doctor offices: 125 (approx.)
Local attractions:
Inglis Falls
Tom Thomson Art Gallery
Harrison Park
Cobourg
Cobourg is a lakeside town located halfway between Toronto and Kingston. Founded in 1798, Cobourg is an award-winning town, named by many organizations as a great place to live in Ontario. Being right next to Lake Ontario, Cobourg is known for its beautiful beaches.
Population: 20,519 (2021)
Average temperature: -5C January / 19C July
Average house price: $803,319 (June 2022)
Property tax rate: 1.5% (2022)
Doctor offices: 272 (approx.)
Local attractions:
Cobourg Beach
Burnham Family Farm Market
Sifton-Cook Heritage Centre
London
If you're a fan of city life, but want to save money on living costs, London could be the place for you! London has the second largest population on this list but is the most metropolitan out of each location. Given the city is located at the forks of the Thames River (yes, there's a Thames in Ontario!) and is midway between Lake Ontario, St. Clair, Lake Huron and Lake Erie, it is a transportation hub. Bonus: If you have grandchildren attending Western University, you'll be close by to support them in their education.
Population: 515,000 (2021)
Average temperature: -5C January / 21C July
Average house price: $739,700 (April 2022)
Property tax rate: 1.39% (2021)
Doctor offices: 721 (approx.)
Local attractions:
Fanshawe Pioneer Village
Covent Market
Budweiser Gardens
Guelph
Guelph is a small city in Southern Ontario. It is close to many popular regions of southern Ontario including Kitchener-Waterloo, Hamilton, Niagara, and Toronto — with easy access to the 401. While one of the fastest-growing cities in the country, Guelph is also home to several retirement communities, plenty of golf courses, and a thriving downtown.
Population: 150,392 (2022)
Average temperature: -7C January / 20 July
Average house price: $1,096,537 (April 2022)
Property tax rate: 1.14% (2021)
Doctors offices: 80 (approx.)
Local attractions:
Aberfoyle Antique Market and Farmers' Market
Riverside Park
Donkey Sanctuary of Canada