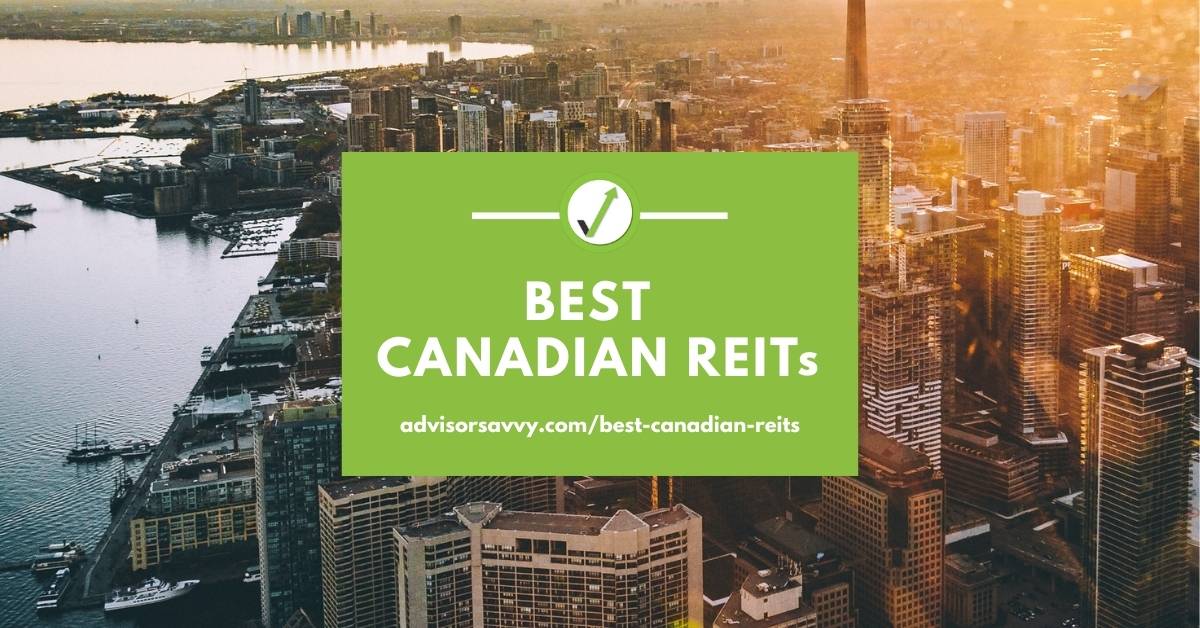 In Canada, there are many ways that people can invest their money. One popular choice is real estate. However, not everyone has the funds, time or energy, to invest in their own individual property. For these investors, a REIT (real estate investment trust) can make sense. A REIT investment in Canada can be a great way of diversifying a portfolio and participating in real estate investments, without having to manage or finance a property on your own. Our guide offers a closer look at REIT investing, while also going over our picks for the best Canadian REITs to consider in 2023.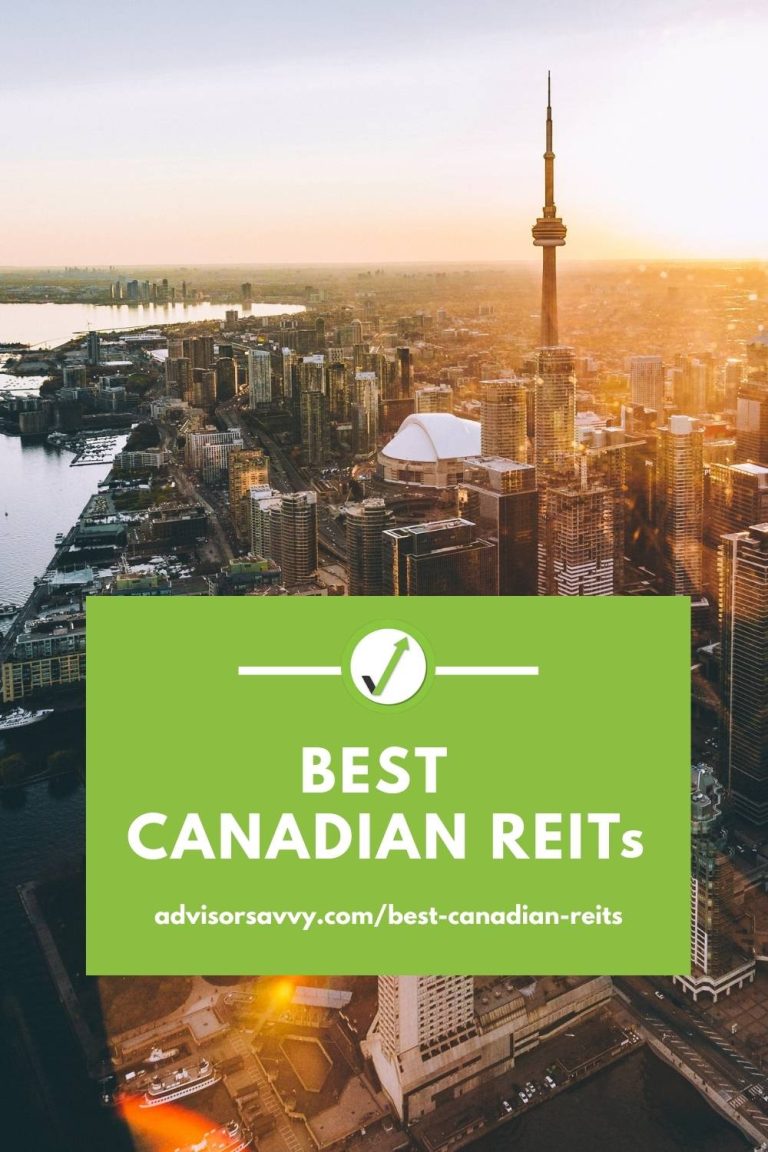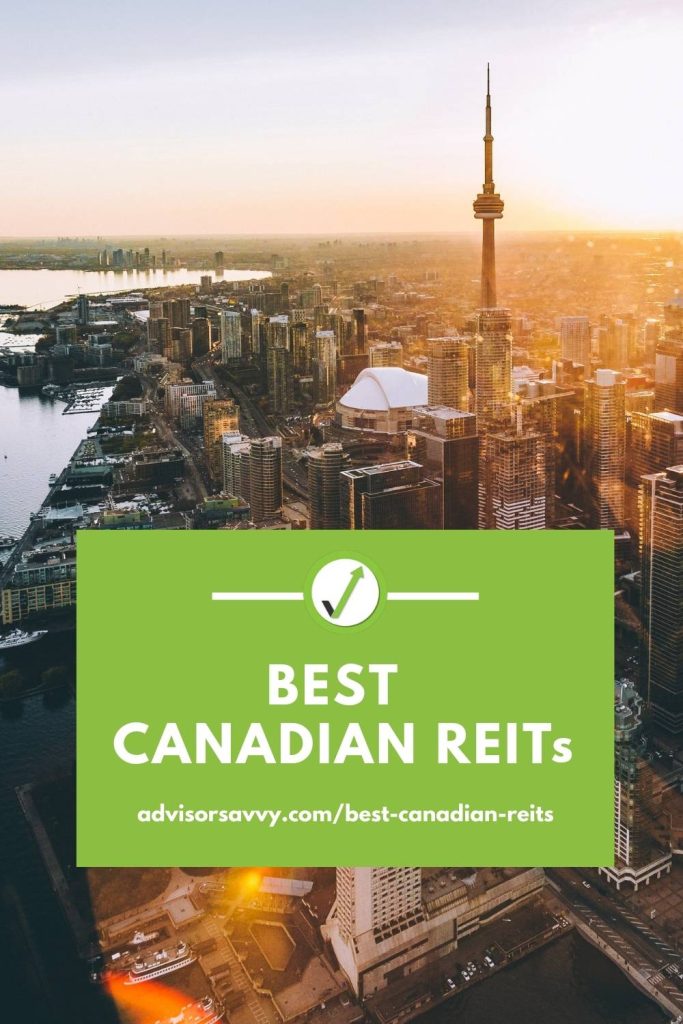 What are real estate investment trusts (REITs)?
Before we look at some of the best Canadian REITs for 2023, you might be asking 'what is a REIT?' As mentioned above, REIT stands for real estate investment trust. These are companies that own or manage properties that generate income in one way or another.
These companies are publicly traded, and investors can invest in them like they would any other stock. This essentially allows you to invest in real estate, without taking a massive risk or making a huge investment yourself. They are generally quite a low risk. As a result, they can be a great counterbalance to riskier stocks that you may carry in your portfolio.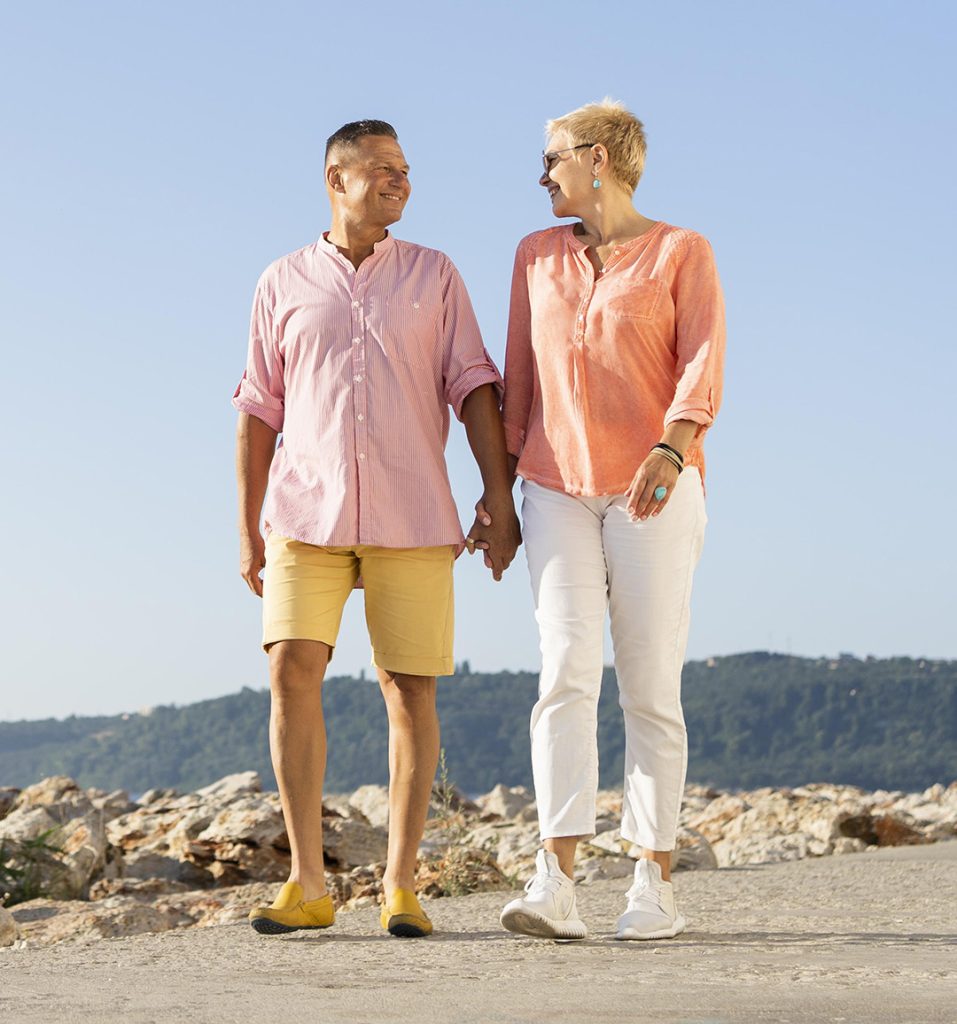 Match to your perfect advisor now.
Getting started is easy, fast and free.
Related Reading:
Types of REITs
A good starting point when learning about REITs is learning more about the different types. One such example is residential REITs. These generally operate apartment buildings or other multi-family units.
There are also retail REITs, which invest in properties like shopping malls or other stores and shops. Office REITs invest in office buildings, and healthcare REITs buy and manage hospitals, doctors' offices, nursing facilities, and even retirement homes. In addition to companies that invest in real estate, some REITs also invest in mortgages.
Each can be a good option to invest in. It all depends on what you want to be involved in and what you are comfortable with or interested in.
Related Reading: Rental vs REIT
How do REITs work?
It's actually quite simple. The company leases and rents their buildings and units, and collects money from the monthly rent and lease payments that their tenant makes. It is a simple, tried-and-true business model, and one that works well for all involved.
When you invest in these companies, you are then paid a portion of the income that this company makes from collecting from their tenants.
Related Reading: What is Tenant Insurance?
Investing in REITs in Canada
Investing in REIT stocks can be a great option in your portfolio. The business model is very clear for almost anyone to understand. Also, it is easy to see what your investment is doing, and where it goes — always a plus when investing.
What is the average return on a REIT?
As with any investment, you are likely wondering what your return will be. Well, the truth is that it depends on the company and REIT you invest in. Different trusts (especially those in different sectors) will offer investors different returns.
While stock prices can grow and lead to eventual returns for investors, it is often the eligible or non-eligible dividends that REITs pay that offer the most significant return. Dividends in Canada vary from company to company, so be sure to research the dividends offered by a company before deciding who to invest with.
They range from around 2% up to nearly 10% (higher in some cases), with many falling somewhere in the middle of that range. So with those impressive dividends, as well as the stock growth, REITs can provide a very solid return for investors.
Are REITs a good investment?
In general, the answer is yes. REITs can be a good investment for most investors. They are great for generating an income and can be much lower risk than other investments that you may have in your portfolio. As with most investing advice, you want to make sure you diversify, but REITs can certainly have a spot in your portfolio.
Pros and cons of REITs
To truly understand whether a REIT makes sense for you and your individual lifestyle and priorities, it is important to take a closer look at the pros and cons.
First, they offer a strong and stable dividend, while also coming with a lot less risk than other investments.
Second, they are quite easy to buy and sell, offering investors a lot of liquidity. This overall simplicity is appreciated by many who prefer a hands-off investing approach.
Of course, there are also some drawbacks to think about, too.
One such disadvantage of REITs is that their actual stock price often doesn't grow very quickly, as a huge portion of their income is sent back to investors in the form of dividends. You don't have as much control over the real estate if you invest in a REIT either. Finally, there's the taxation of dividends, though that can largely be dealt with by keeping REITs in TFSAs or RRSPs.
Investing in a REIT vs investing in rental properties
In addition to REITs, investing in rental properties is another popular way for people to get involved with real estate. While both involve real estate, they are very different. By investing in rental properties, you have a chance of seeing some massive returns over time, but there is a ton more for you to handle and manage.
You also often need a large initial investment in order to invest in rental properties, in most cases. Investing in a REIT is much simpler and easier, but also offers much less control, and has a relatively limited upside when it comes to growth. Both have their benefits and drawbacks, and the right choice depends on your preferences and how much work you want to take on.
What to look for in a REIT
So you've decided to invest in a REIT. Before you do, you need to think about which one to pick. In order to find the best REIT for your needs, you need to do your homework.
First, you want to consider both the capital appreciation and the dividend offered by a company. The higher the overall return, the more money the investment will make over time for you. Also, consider investing in a company that has great properties and strong tenants. Quality matters, so take your time to research the properties a company controls beforehand.
The team within the company is also something to consider. If a REIT has been around for a while and has had a consistently strong team with a lot of experience, that can provide a lot of peace of mind to investors.
Finally, consider the diversification of their customers, how long their leases are, and the locations of their properties. Also, think about how much debt the company has, and consider its potential for growth over time.
How to invest in REITs in Canada
In many cases, investing in a REIT in Canada is as easy as investing in any other stock on a major exchange. There may also be private REITs or non-listed options, but simply investing via traditional exchanges is the most popular option.
Simply find a broker or open your brokerage account, fund your account, and purchase shares. Also, selling your investment in a REIT is just as easy as buying, which makes it a very simple, easy, and straightforward process from start to finish.
Related Reading: Questrade vs Wealthsimple: Which One Is Right For Your Money?
Best Canadian REITs for 2023
Now that you have a good understanding of REITs and how they work, it's now time to look at some of the best Canadian REITs to invest in. While there are many to choose from, these are some you should definitely consider.
REIT
Highlight
InterRent REIT (TSX:IIP-UN.TO)
Focused on multi-family residential properties in growing urban markets across the country.
Granite REIT (TSX:GRT-UN.TO)
Involved in the management, acquisition, and development of warehouses and industrial properties.
Boardwalk REIT
(TSX:BEI-UN.TO)
A residential REIT with over half of its holdings in Alberta.
H&R REIT (TSX:HR-UN.TO)
A versatile REIT with properties in a variety of sectors, with a strong balance sheet.
SmartCentres REIT
(TSX:SRU-UN.TO)
Develops and operates a wide variety of shopping centres.
Canadian Apartment Properties REIT (CAPREIT)
(TSX:CAR-UN.TO)
One of the largest REITs in Canada. CAP REIT has a portfolio of 65k rentals across Canada, Ireland, and the Netherlands.
CT REIT (TSX:CRT-UN.TO)
Considered a good quality investment thanks to Canadian Tire, its majority shareholder and largest tenant.
NOTE: All numbers included are accurate as of January 20, 2023.
InterRent REIT
InterRent REIT (TSX:IIP-UN.TO) focuses on residential properties located in many areas across the country. They focus mainly on high-growth urban markets and have properties in Toronto, Vancouver, Montreal, and other centres. They look to build strong communities and offer incredible customer service at the same time.
The company also takes sustainability seriously, which is a great thing to see. Their stock price is currently at $13.97 per share, and they offer a monthly dividend that is currently at $0.03 per share each month.
Granite REIT
Granite REIT (TSX:GRT-UN.TO) has over 140 properties, located in 5 countries around the world. In general, they focus on large industrial properties and have tenants like DHL, Home Depot, Wayfair, Ace Hardware, and more.
Nearly 100% of their properties are occupied, and they have a long-term strategy based on factors like strategic allocation of capital, proactive management, and strong corporate governance.
This REIT currently trades on the Toronto Stock Exchange (TSX) for $78.88 a share. They offer monthly dividends to their shareholders at $0.02583 per share every month.
Boardwalk REIT
Boardwalk REIT (TSX:BEI-UN.TO) provides quality apartments to tenants across Canada. They also lease commercial and retail office space. Boardwalk looks to provide not only strong returns and growth to their investors but a quality community to their residents.
They take diversity and inclusion very seriously, and they have a very stable financial foundation that helps them achieve growth and maintain manageable debt levels. The stock price is currently sitting at $53.01 per share, and its monthly dividend is at $0.09 per share.
H&R REIT
If you are in the market for versatility, H&R (TSX:HR-UN.TO) might be the choice for you. They have total assets of over $10 billion, and properties in the retail, office, residential, and industrial sectors. Their balance sheet is strong and features a ton of liquidity, and their management team has a lot of experience.
Their stock is currently trading for $12.82 a share, and their monthly dividend that is paid out to investors is $0.0458 per share.
SmartCentres REIT
If you have gone to a shopping centre in a major city in Canada, there is a good chance you have visited a SmartCentres (TSX:SRU-UN.TO) location. They operate more than 180 locations across the country, in great locations, and help millions buy the things they want and need.
While they focus on shopping centres and retail locations, they are also beginning to expand into apartments, hotels, and townhouses. Their leasing team is great, and they have 34 million square feet of retail space providing income.
Their stock price is currently $27.90, and their dividend is $0.1542 per share, paid out monthly.
Canadian Apartment Properties REIT
Canadian Apartment Properties or CAPREIT (TSX:CAR-UN.TO) is primarily focused on residential properties throughout the country, and even globally. They own or have an interest in approximately 67,000 residential rental units in Canada, as well as internationally.
With over 20 years of successful growth and $18 billion in assets, CAPREIT is one of Canada's largest residential REITs.
Their stock price is currently $47.23, and their monthly dividend that goes out to all investors is $0.1208 per share.
CT REIT
Simply one of the best Canadian REITs to invest in is the CT REIT (TSX:CRT-UN.TO). They have a variety of assets, including over 370 retail properties, as well as a couple of industrial properties and development property — located all across the country.
The pinnacle of their holdings is via a long, mutually-beneficial relationship with Canadian Tire, its majority shareholder and largest tenant. They have a good blend of growth and security, priding themselves on being reliable. Their stock price is $16.24, and their monthly dividend currently sits at $0.07232.
Takeaways
We hope this guide has been able to help you learn more about many of the great REITs that Canada has to offer. These investments can be an amazing way to diversify your portfolio, while also generating some steady income at the same time.
---
Your financial situation is unique, and we can help you find the best advisor for your needs. Just fill out our short questionnaire.