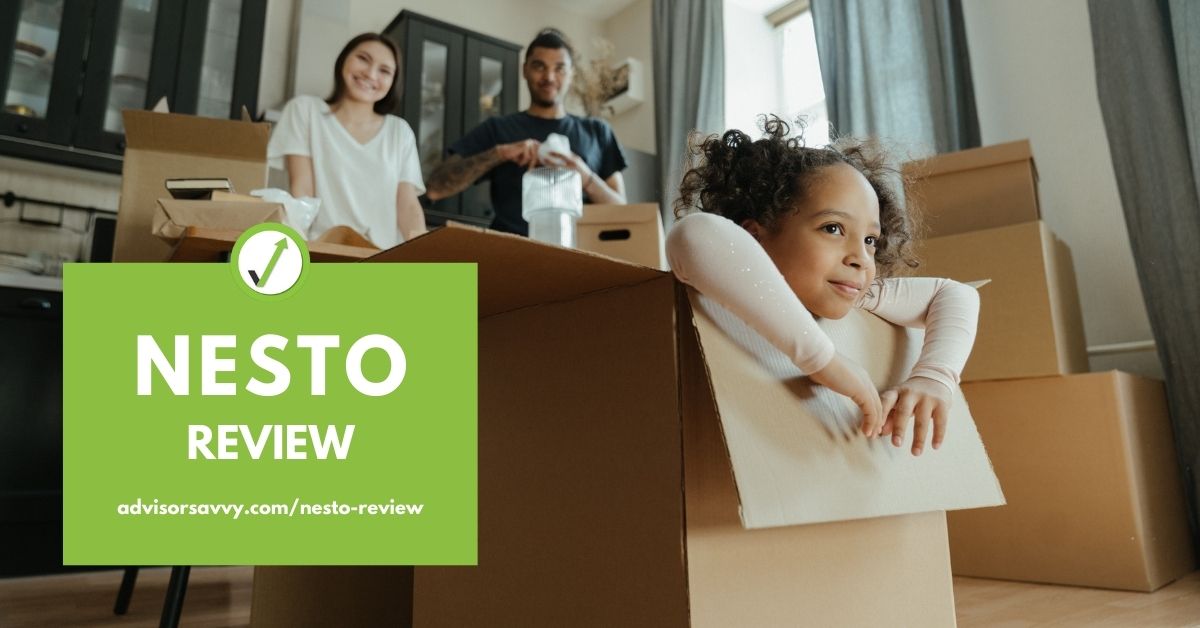 You're in the market to buy a home – congratulations! While the process is exciting, there are so many decisions to be made. One decision is whether or not to work with a mortgage broker. If you prefer to work with a broker, you may be wondering who's the best mortgage broker in Canada. Certainly, there are a ton of options available and the best option for you depends on your homebuying goals and preferences. Looking for something a bit different? Meet Canada's first online mortgage broker, nesto.
To learn more about the company, their products, and obtaining an online mortgage, continue reading below.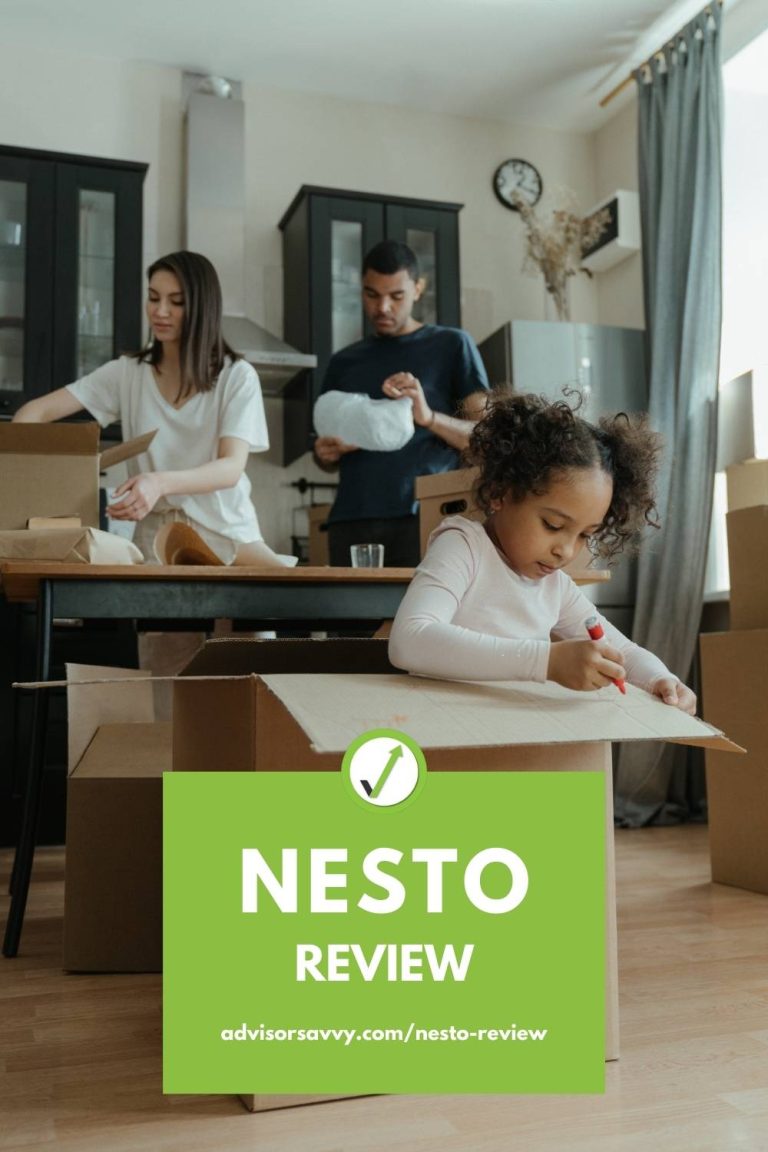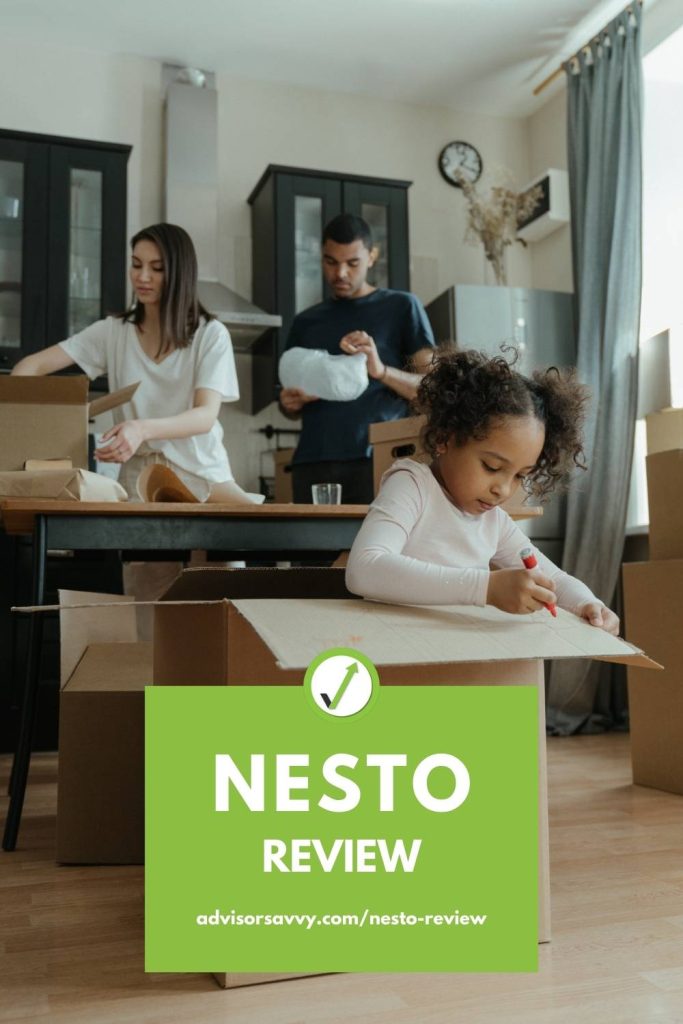 What is nesto?
nesto is an online Canada mortgage brokerage company. Similar to other mortgage advisors, nesto connects homebuyers with mortgage lenders to allow them to purchase their dream home. They promise their customers the lowest mortgage interest rates. It's their belief that a home is a crucial part of life and their clients shouldn't have to pay a premium for it.
nesto is backed by a company called Diagram. This venture organization invests in fintech companies like nesto. Diagram is backed by Portag3, one of the largest fintech funds in the world. They are financed by leading companies including National Bank, IGM Financial, and Great-West Lifeco.
Keep in mind that nesto and Diagram are relatively new enterprises. Diagram was founded in 2016 and nesto was founded in 2018. Although nesto prides itself on being "Canada's first digital mortgage brokerage."
What products does nesto offer?
The main product nesto offers is access to the lowest mortgage interest rates for home financing in Canada. Since the interest rates are lower, nesto earns less than the traditional, brick-and-mortar brokerage firm. Above all, they are transparent about this and state their objective is to help Canadians find affordable housing. As a result, the idea behind nesto is to automate and digitize mortgage broker services.
nesto also has a ton of free resources on their websites, such as calculators and informational blog posts. These tools can help you make informed decisions about your mortgage and home purchase.
FYI: Try our mortgage calculator!
How does nesto work?
As Canada's first online mortgage brokerage, nesto's process can be a bit confusing. If you're interested in working with nesto for your home loan in Canada, let's answer some of your biggest questions.
How to get a mortgage in Canada with nesto
Nesto publishes all their mortgage rates by province on their website. The rates are broken out into financing terms as well, including 2-year, 3-year, and 5-year. So, when you find a rate and term you like, you can use the free calculators on nesto's website. These tools allow you to estimate your monthly mortgage payment and the total interest paid over the term of your loan. Don't forget to factor your down payment into the calculations!
Most importantly, nesto has a promotion called low rate guarantee. If you find a better rate than what is published on nesto's website, they will match or beat it. If they aren't able to, they'll give you $500. In short, this is in alignment with nesto's goal of offering its clients the lowest rate possible.
If you're satisfied with the numbers, you can reach out to nesto for a quote and consultation. By doing so, you'll be starting the process of obtaining your first mortgage, renewing or refinancing.
What documents do you need for mortgage financing in Canada?
Keep in mind that each lender is unique and has different documentation requests. According to nesto, with so many stages in the home buying process, you're going to need to provide several documents along the way. Some of these include:
Employment information

T4 slip
Recent paystub
Signed letter from an employer
Evidence of an electronic pay deposit

Proof of down payment

Recent bank or investment statement
If you're taking advantage of the Home Buyers' Plan, an RRSP withdrawal statement
If someone is gifting you the money, you'll need a signed letter outlining the amount of the gift, stating it's not a loan
Proceeds from the sale of another property

Finances

Amount of deposit used to secure the purchase
List of your assets and liabilities
Current bank statement
Most recent tax return
Void cheque or bank account number

Property details

Complete address
Amount of property tax and condo fees (if applicable)
Anticipated costs for heating
Original real estate listing
Home appraisal, inspection, and land survey reports
Offer to Purchase agreement with the final purchase price and closing date
Lawyer contact information
How is nesto different from a mortgage broker or bank?
Above all, nesto's primary goal is to change the mortgage brokerage industry. Currently, mortgages are a business like any other industry. For this reason, borrowers and lenders negotiate mortgage interest rates and reach a happy medium. However, the rate borrowers pay lenders is rarely the lowest possible offer because lenders want to earn a profit on their mortgages. Subsequently, mortgage brokers are not motivated to offer the lowest rates either because they are working for the lender in addition to the borrower. They need to make both sides happy or they won't earn an income.
nesto wants to change the market by always offering the lowest rates on the market to their customers. They are transparent about the fact that they earn less profit by offering their customers lower rates. However, their hope is that by automating and digitizing mortgage brokerage services, homebuyers will no longer pay higher interest rates.
What is a mortgage broker?
A mortgage broker is an intermediary between a borrower and a lender to facilitate a mortgage purchase. In other words, a mortgage broker is a one-stop-shop for homebuyers. As a homebuyer, working with a mortgage broker can ease the process of finding a decent mortgage rate and terms. Normally, mortgage brokers earn a referral fee from financial institutions for bringing in new business.
Related Reading: How To Find And Choose An Insurance Broker
Pros and cons of mortgage brokers
| Pros | Cons |
| --- | --- |
| Less work for the homebuyer | Brokers are not always motivated to give you the best rates or offers |
| Special access to rates and offers, and some of the best lending companies | Brokers are also working for banks and lenders, not just the homebuyer |
| Possibility of reducing or eliminating fees | Final offer may not align with estimates |
| Assist with special circumstances, such as bad credit, self-employed income, etc. | You may not be exposed to all offers on the market as some lenders don't work with brokers |
| Usually a free service for the homebuyer | |
| Expert advice | |
via Investopedia
Does nesto affect your credit?
No, nesto does not affect your credit score directly. However, the process of applying for and obtaining a mortgage does affect your credit score. First, a credit check from an external party temporarily appears on your credit report. The long-term effect of a credit report check is nominal. Finally, once you obtain a mortgage, the loan will appear on your credit report.
Most importantly, be sure to always make payments on time and in full. Otherwise, the impact on your credit score could be disastrous.
Related Reading: How To Improve Your Credit Score In Canada
How does nesto offer buyers low rates?
Every mortgage broker is aware of the lowest mortgage rates on the market. However, they do not always disclose this information to their clients. Instead, they focus on finding their clients the best mortgage for their circumstances. They are also motivated by referral fees from lenders for bringing in new business.
On the other hand, nesto is transparent about the lowest mortgage rates on the market. They are also honest about the fact that they earn less by solely focusing on extending the lowest interest rates available. On the other hand, financial institutions logically pay less to mortgage brokers who aren't bringing in good deals, which nesto suffers from.
Why use nesto?
The primary benefit of using nesto is accessing the guaranteed lowest mortgage interest rate on the market. If cost is your main concern with purchasing a home, nesto is a great option.
Where nesto is lacking is in customer service, reputation, and standardization. To clarify, they have only been in business for about four years, unlike competitors who have been in business for decades. This can cause some struggles for the homebuyer.
Pros and Cons of nesto Mortgage
| Pros | Cons |
| --- | --- |
| nesto mortgage rates are guaranteed to be the lowest on the market | Reputation, and standardization are not yet established |
| Free tools and resources on their website | New business, having only been in operation for 4 years |
| Published interest rates on their website | Switching costs if you already have a mortgage broker |
| Goal of digitizing and automating mortgage brokerage services | |
Is nesto worth it?
nesto is a worthwhile mortgage broker if cost is the most important aspect of a home buying decision for you. Their specialty is offering the lowest rates and automating mortgage brokerage services.
On the other hand, some borrowers place greater emphasis on other aspects of the homebuying decision. For example, working alongside someone they have already established trust with.
Before deciding to proceed with nesto, be sure to consider your home buying goals and objectives. In addition, read nesto reviews to determine if the service aligns with your values. Choosing a mortgage broker is absolutely a personal choice!