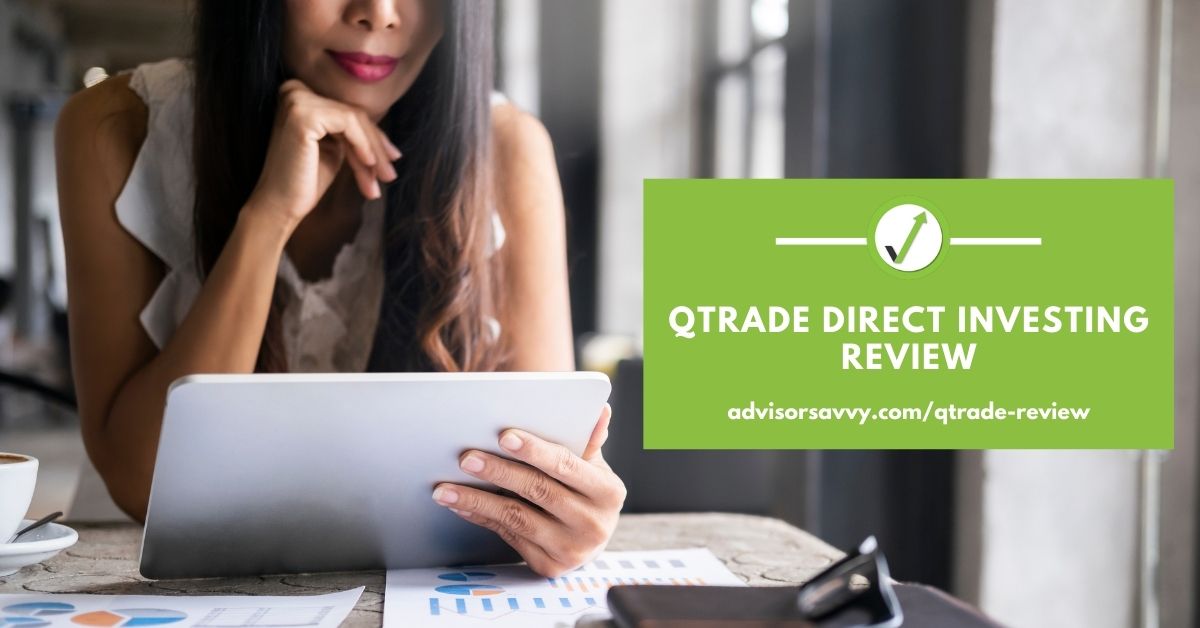 With advancements in technology, fintech has become accessible to the average Canadian. One of the platforms that can be used to buy and sell investments is Qtrade Direct Investing. However, there are other options available on the market, all with varying features, benefits, and drawbacks. To learn more about Qtrade's service and how it compares to others, continue reading the full review below.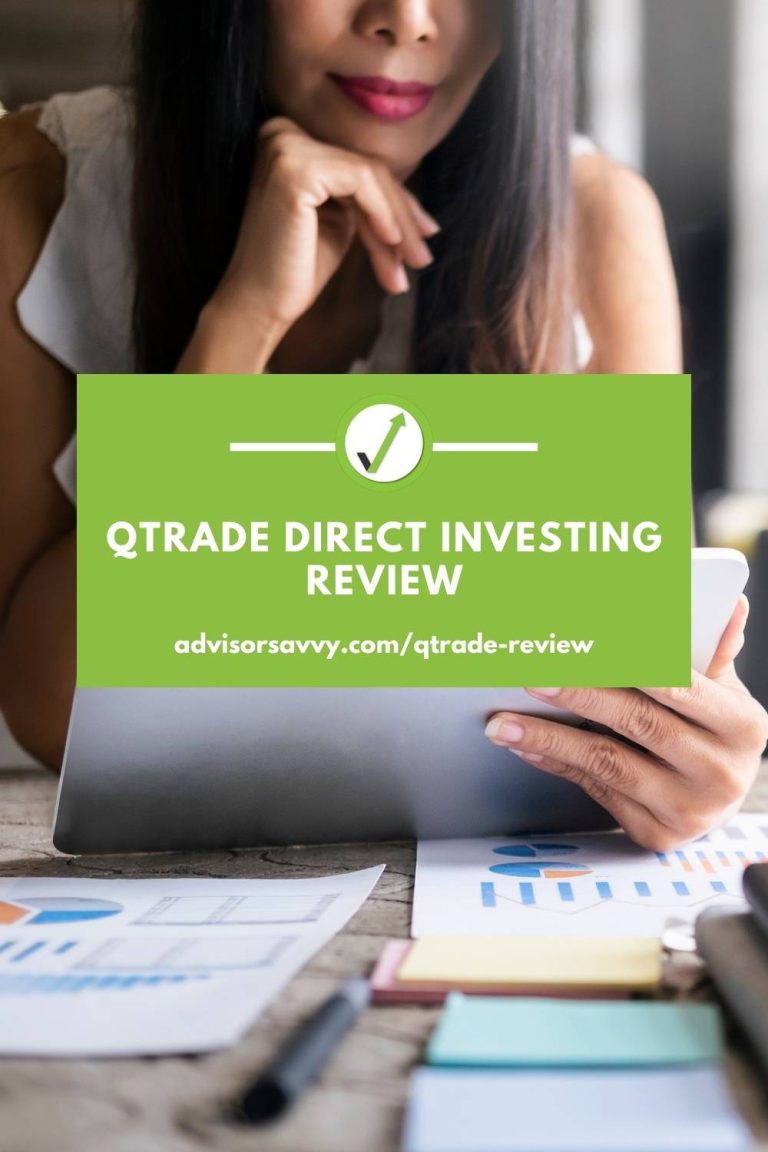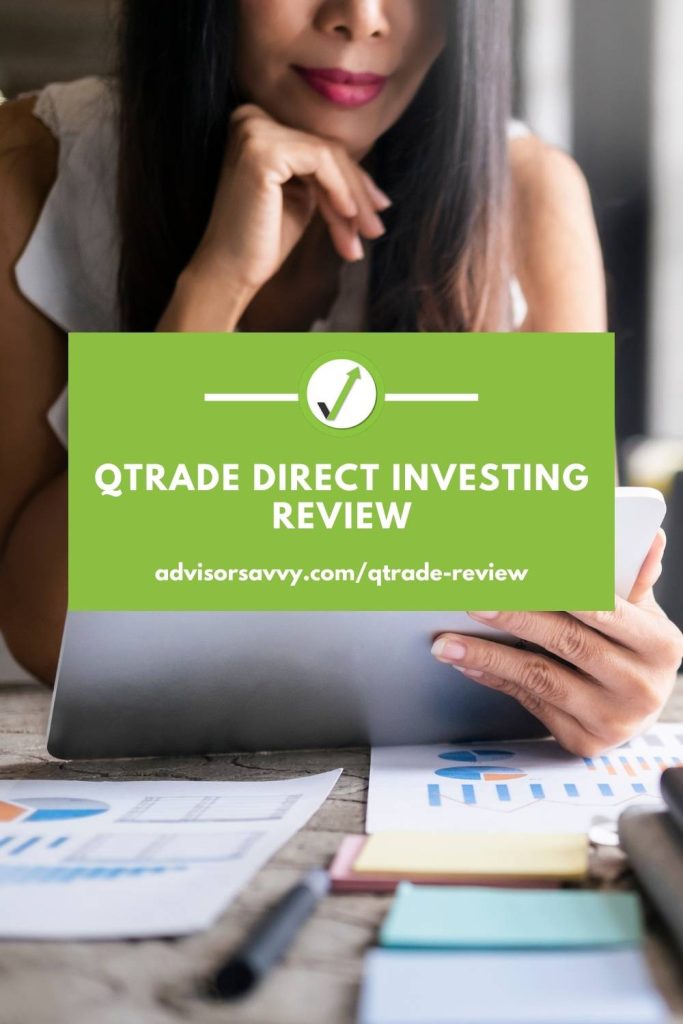 What is Qtrade Direct Investing?
Qtrade Direct Investing is a Canadian, online, discount brokerage firm based in Vancouver, British Columbia. It is a subdivision of Credential Qtrade Securities Inc. The online brokerage is also affiliated with Aviso Wealth which is among Canada's largest independent wealth management firms. They provide financial management services to over 150 financial institutions and are backed by Desjardins group.
Over the years, Qtrade has won many awards and gained a reputation as one of Canada's best online brokerages. The company offers a web interface and an app for both Android and iOS devices.
What is a discount brokerage?
Qtrade is not the only one of its kind. With today's technology, there are a variety of discount brokerages open for business. But what exactly is a discount brokerage? These are online platforms where self-directed investors can buy and sell stocks, options, ETFs and other investments. Because the platform is entirely online and bypasses brick and mortar expenses, they are a lot more cost-effective than working with a traditional broker. However, in exchange for the reduced cost, there is a greater responsibility on the investor to educate themselves before making decisions.
Top features and benefits of Qtrade
With various online broker options to choose from, it's helpful to consider the features and benefits of each option. Check out Qtrade's top perks below.
Account options
At Qtrade, there are two main account options: trading accounts and registered accounts. Trading accounts include Cash and Margin. The Cash account is your standard, non-registered investment account. The Margin account allows you to leverage your existing securities to purchase more investments.
The Registered accounts include Tax-Free Savings Account (TFSA), Retirement Savings Plan (RRSP), Locked-in Retirement Account (LIRA / LRSP), Registered Education Savings Plan (RESP), Retirement Income Fund (RIF), and Life Income Fund (LIF).
Securities
You can buy and sell the following securities using the Qtrade online platform:
Stocks: You can access stocks on the Toronto Stock Exchange (TSX), TSX Venture Exchange (TSXV), Canadian Securities Exchange (CSE), and the Aequitas NEO Exchange. You can also trade on the New York Stock Exchange (NYSE) and Nasdaq. Finally, you can trade over-the-counter (OTC) stocks, rights and warrants.
ETFs: You can access all ETFs on the Canadian and US exchanges. There are 100+ commission-free ETFs available from iShares, SPDR, Desjardins Wealth Management, Horizons and Vanguard.
Mutual funds: There are a ton of mutual funds to invest in through Qtrade. There are also low MER 'Series D' funds available.
Bonds: Canadian and US government and corporate bonds are available through the platform. You can also access related products such as commercial paper, strip coupons and treasury bills.
IPOs: Initial public offerings (IPOs) and other new issues are available through Qtrade. There are also secondary and treasury options available.
GICs: You can also purchase guaranteed investment certificates through Qtrade.
Options: You can trade long calls/puts, spreads, covered writing, and uncovered writing.
Related Reading: What is the Stock Market and How Does It Work? A Beginner's Guide
Customer service and support
Qtrade offers several customer support options, including phone, email, live chat, fax, and direct mail. By phone, you can call Qtrade between Monday and Friday. In addition, there is a separate phone line you can call to place trades.
Fees and commissions
Below is a summary of the fees and commissions to trade each security with Qtrade:
Qtrade Order Types
Qtrade Fees and Commissions
Quarterly account fee
– $25 per quarter
– Waived if: it is less than one quarter since account opening, you have $25,000 or more in assets, completed two commissioned trades in the last quarter, completed 8 commissioned trades in the last 12 months, set up a $100/month recurring deposit, or qualify for the Young Investor offer.
Stocks
– $8.75 trading commission
– $6.95 trading commission for investors with large accounts and/or high trading volumes
ETFs
– 100+ ETFs are commission-free
– All other ETFs cost $8.75 or $6.95 trading commissions
Mutual funds
No commissions
Bonds
$1 per $1,000 face value
New issues
No commissions
GICs
No commissions
Options
$8.75 or $6.95 trading commissions, plus $1.25 per contract
Platform and app features
Below are the key features of the web and app platforms.
Portfolio analytics: Qtrade provides investors with advanced portfolio analytics tools that help you assess the performance of your portfolio. The three flagship tools are the Qtrade Portfolio Score™, Portfolio Simulator™ and Portfolio Creator™. Portfolio Score™ assesses your portfolio's risk based on diversification, performance, fees, income and downside protection. Portfolio Simulator™ is a tool that allows users to test investment strategies and ideas before committing funds. Lastly, the Portfolio Creator™ is a tool that allows users to create an ETF portfolio based on their preferences.
Innovative tools: Qtrade offers various portfolio management tools that are innovative and useful to the investor.
Multi-currency: Qtrade supports both Canadian and US currencies.
User friendly: Both the Qtrade app and web are easy to learn and use. In addition, being able to access your information from anywhere is advantageous.
Qtrade promotion: Qtrade offers promotions from time to time. Be sure to check the website or social media for any potential offers.
How to invest with Qtrade
Choose an account type: With both non-registered and registered options, you must choose which account type you want to open with Qtrade. You can choose more than one account to open simultaneously if you wish.
Open your account: Complete an online application to open an account through qtrade.ca.
Transfer funds: Once your account is open, transfer money and/or assets so you can begin trading.
Begin trading: Now that your account is funded, you can begin buying and selling investments with Qtrade!
Pros and cons of Qtrade
Each financial institution has its pros and cons, including Qtrade. It's important to consider them before making a final decision. Be sure to consider your financial goals and whether or not Qtrade's platform aligns with them.
| Pros | Cons |
| --- | --- |
| Innovative portfolio management tools and resources. | Trading commissions are not the best on the market. |
| Wide variety of investments are available to buy and sell. | No sign-up bonus for new clients. |
| Well-ranked for customer support and service. | Account maintenance fees of $25 per quarter. (Waived if conditions met.) |
| Able to trade CAD and USD currencies. | |
| Transfer fee reimbursements of up to $150 when you transfer assets of $15,000 or more. | |
| Free ETFs have no minimums. | |
Compare Brokerage Firms: Qtrade Direct Investing vs Questrade vs Wealthsimple
Questrade and Wealthsimple are two major competitors of Qtrade. So how do they compare? Check out the table below for a comparison of each feature between the three platforms.
| Feature | Qtrade | Questrade | Wealthsimple |
| --- | --- | --- | --- |
| Commissions fees | $8.75 per trade | $4.95 to $9.95 per trade | $0 per trade |
| Options/contract fees | $8.75 plus $1.25 | $9.95 plus $1 | N/A |
| Commission-free ETFs | Buy and sell over 100 free ETFs | All ETF purchases are free | ETF trades are free |
| Standard trading fee discount (stocks/ETFs) | $6.95 per trade (active traders) | $4.95 per trade (active traders) | $0 |
| Types of accounts | TFSA, RRSP, RESP, LRSP, LIRA, RRIF, LIF, margin, corporate, cash, partnership | TFSA, RRSP, RESP, LRSP, LIRA, RRIF, LIF, margin, corporate, cash, partnership | RRSP, TFSA, personal non-registered |
| Minimum investment | $0 | $1,000 | $0 |
| Maintenance fees | $25 per quarter (waived if conditions met) | $0 | $0 |
| Platforms | Web and mobile | Web and mobile | Web and mobile |
| Waived transfer fees | Up to $150 when you transfer $15,000 or more | Up to $150 per account | Up to $150 on transfers of $5,000 or more |
Related Reading: Best Robo-Advisors in Canada
Is Qtrade Safe?
As a division of Credential Qtrade Securities Inc., the service is regulated by the Investment Industry Regulatory Organization of Canada (IIROC). Qtrade is also a member of the Canadian Investor Protection Fund (CIPF). CIPF-membership means the securities in your account are protected against insolvency for up to $1 million. In addition, Qtrade uses 256-bit encryption to protect your personal and financial information. To summarize, Qtrade is a safe platform because it's regulated and secure.
What kind of investor is Qtrade best suited for?
Qtrade Direct Investing is best suited for individuals who are comfortable with self-directed investing. The platform is designed as a low-cost alternative to traditional brokerage firms. However, this means you, as the Qtrade investor, are taking on a greater risk in exchange for a cheaper service. Not everyone is comfortable with this level of risk. You may make mistakes in your investing journey along the way, but the important thing is to learn from your experience!
---
Your financial situation is unique, and we can help you find the best advisor for your needs. Just fill out our short questionnaire.