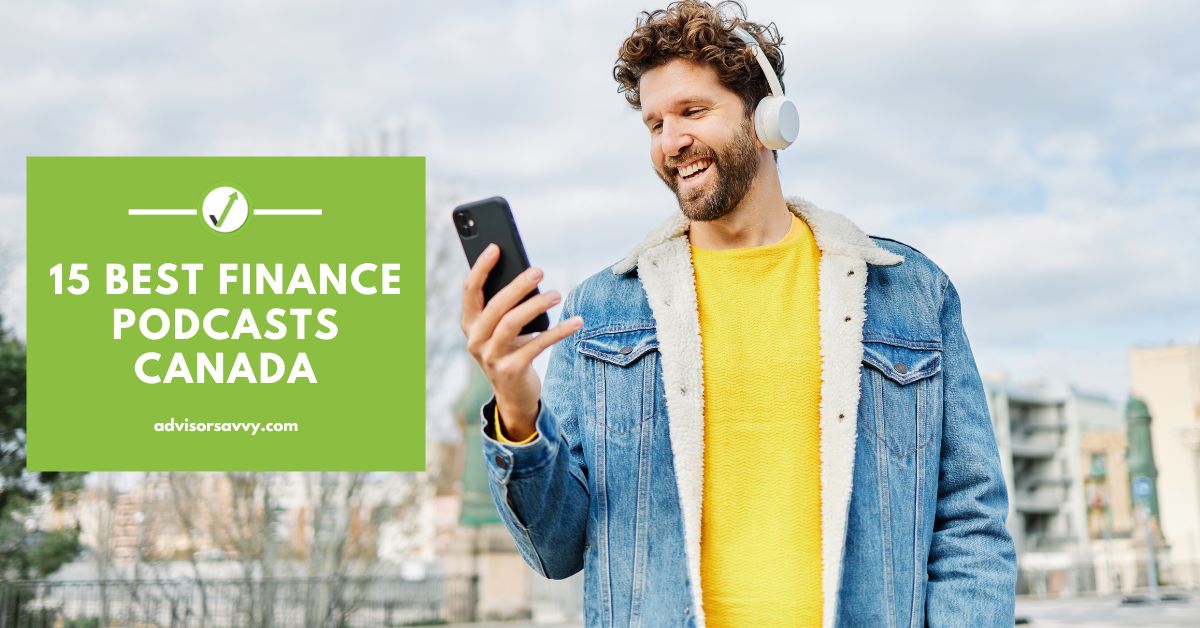 In today's modern world, there are many different ways to learn about personal finance. Some people prefer to read articles or books, while others may opt for online courses. However, one of the best ways to learn about finance is by listening to podcasts. There are a number of great finance podcasts in Canada. In this article, we will cover some of the best ones.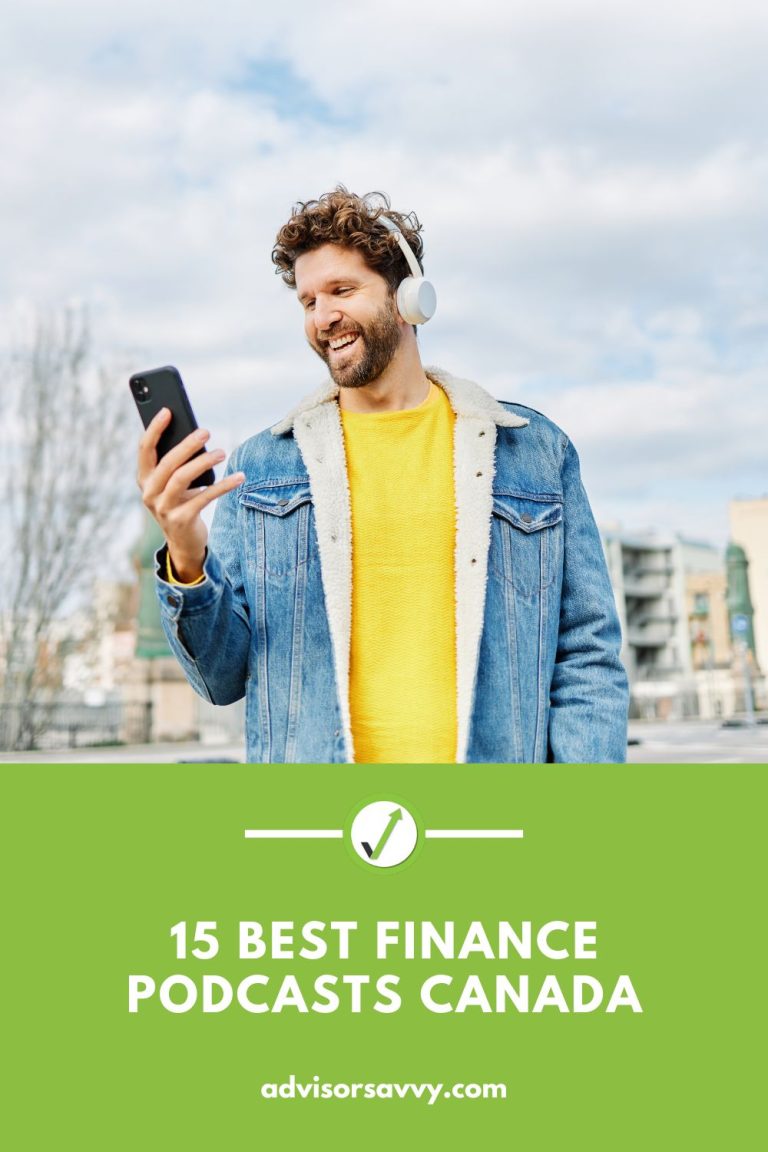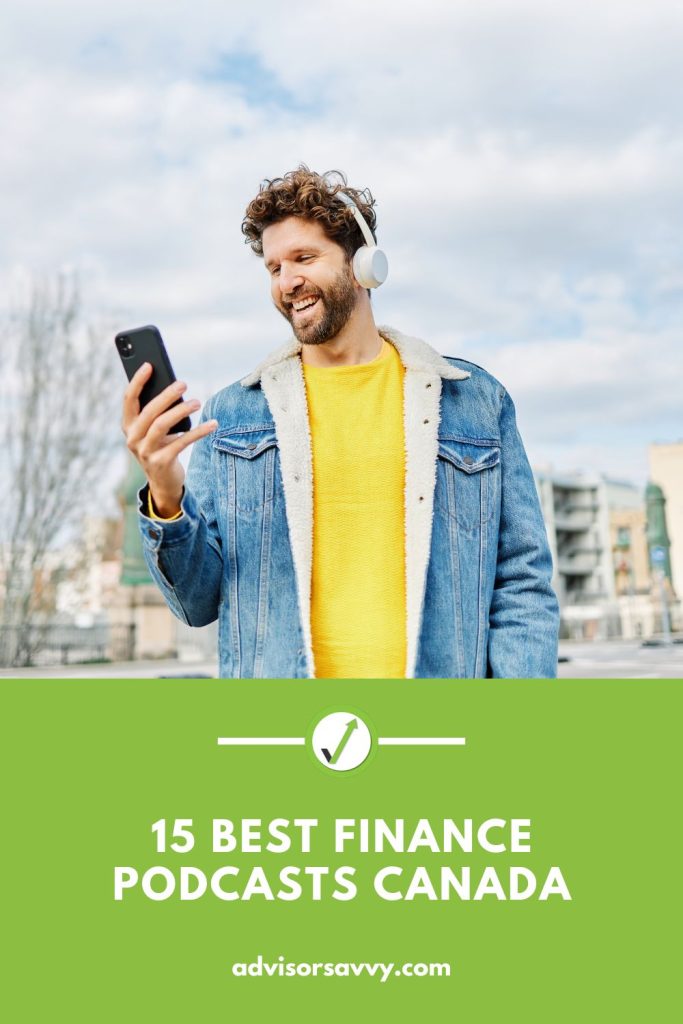 Whether you are just starting out on your financial journey or you have been managing your money for years, these podcasts will provide you with valuable information and insights. If you're looking to become financially savvy and learn something new, be sure to give these podcasts a listen!
Top 15 Finance Podcasts in Canada
Here are 15 of the best Canadian finance podcasts you should be listening to. Covering everything from investing basics to advanced money management tactics, these shows will help you take control of your money so you can reach your financial goals.
1. Because Money
Because Money is one of the most popular finance podcasts in Canada, thanks to its engaging and informative content.
Featuring a dynamic trio of hosts (Sandi, Chris, and John) and a range of insightful guests. This podcast provides engaging, thoughtful content to help listeners understand complex financial topics.
Whether you want to learn about preparing for parenthood, navigating the economy, or understanding the costs of medical care, there is an episode of Because Money that can meet your needs. With over 6 seasons already available, this podcast offers a wealth of content that is sure to keep you coming back for more.
2. Build Wealth Canada
Since starting his podcast Build Wealth Canada, Kornel Szrejber has quickly become one of the leading financial experts in Canada. His unique perspective on personal finance is informed by his own experiences. Both a successful corporate professional and small business owner.
Through his expert advice and insightful commentary on topics such as saving money, investing, and tax optimization, Kornel has helped countless listeners to take control of their finances and achieve long-term financial success.
3. Canadian Couch Potato
If you want to learn about investing through an engaging and informative podcast, tune into the Canadian Couch Potato. This blog and podcast is a must-listen for anyone who wants to learn more about using mutual funds and exchange-traded funds to build their investment portfolios.
Created and hosted by professional financial advisor Dan Bortolotti. This podcast features useful tips, expert interviews, and practical advice designed to help investors of all levels.
The Canadian Couch Potato is perfect for individuals of all investment levels. It offers visitors a comprehensive guide to successful investing. Don't miss out on this podcast if you want to learn more about your investment options and how to grow your portfolio.
Related Reading: Budgeting Tips for Canadians
4. Canadian Portfolio Manager
Canadian Portfolio Manager is a popular podcast dedicated to helping investors of all experience levels maximize their wealth through the use of Exchange Traded Funds (ETFs).
Hosted by Justin Bender, a certified financial planner with PWL Capital, this podcast provides actionable tips and resources that cover everything. From understanding model portfolios and asset location strategies, to how to sell your losing ETFs effectively.
If you're interested in expanding your investment portfolio, this podcast has relevant information whether you're a beginner or have experience.
5. Cost of Living
Hosted by Paul Haavardsrud and produced by CBC Radio, this podcast explores all aspects of financial management and behavior. Including big-picture economic principles to day-to-day impacts on our lives.
From exploring complicated financial mechanisms to examining the cost of food deliveries and whimsical chocolate bars, this show dives deep into economic topics that impact us all without sacrificing its fun and engaging style.
The Cost of Living is the ideal podcast for anyone looking to be both entertained and informed about money.
6. Explore FI Canada
If you're interested in learning more about the path to financial independence from a Canadian perspective, the Explore FI Canada podcast is right for you.
This engaging and informative podcast is hosted by seasoned personal finance experts Chrissy Kay and Money Mechanic. They interview Canadians from all across the country about their unique journeys to financial freedom. This podcast will provide you with a community of support and guidance to help you achieve your own version of financial independence.
Explore FI Canada has something for everyone looking to optimize their finances and reach their goals. With episodes covering a variety of topics such as overcoming adversity on a low-income path and where-are-they-now sessions with past guests, there is sure to be something for everyone.
7. FI Garage
From beginners to those on the financial independence journey for a while, the FI Garage podcast offers captivating and educational episodes for all kinds of listeners. Hosted by Money Mechanic, The Accountant, and The Economist, each episode provides expert insight into everything from real estate investing to sustainable investing and beyond.
This podcast provides sound advice and tips for anyone seeking to take control of their financial future. Whether you're looking for information on how to get started or simply want to follow the journey of others down this path, this podcast will help guide you on how to take action.
Related Reading: Top 10 Retirement Planning Tips for Canadians
8. MapleMoney Show
The MapleMoney Show podcast is an immensely popular resource for Canadian money management. Founded by financial analyst and family man Tom Drake. The podcast aims to help Canadians who are struggling with debt to regain control of their finances and turn their lives around.
Featuring a diverse range of topics and expert guests, the MapleMoney Show is a go-to resource for all things personal finance. This top-rated podcast will teach you everything you need to know about budgeting, paying off debt, and developing good financial habits.
9. More Money
More Money is one of the most popular finance podcasts in Canada. They have well over a hundred episodes and millions of downloads. The award-winning Jessica Moorhouse hosts this popular podcast, which features interviews with guests from all corners of the earth. Ordinary listeners, A-list celebrities, and internationally known authors are just a few of the types of people you'll hear on this show.
If you need help getting your finances in order or simply want some extra motivation, this podcast is perfect for you. More Money is the podcast for anyone wanting to get a better handle on their finances. With practical tips and relatable stories, you'll be inspired to take charge of your money. Then start making real progress towards financial independence.
10. MoneySaver
The MoneySaver podcast is focused on helping individuals make smart financial decisions at any stage of life. The ultimate goal is to help Canadians save money, increase net worth and protect from poor financial advice.
The podcast is hosted by Ellen Roseman and Lana Sanichar. Roseman is a Canadian journalist who's been advocating for consumer rights for 40 years. She's written personal finance content for the Toronto Star and worked alongside the Globe and Mail. In addition to her professional work, she's also written four books which all take an angle on different personal finance topics that are important to Canadians. The co-host, Sanichar, is the editor of MoneySaver who provides valuable tips and tricks about personal finance to listeners.
11. Moolala
Hosted by Bruce Sellery, this popular Canadian podcast is packed full of useful tips and tricks to help you get a better handle on your money. With over 20 years of experience as a business journalist, TV personality, and financial expert, Bruce knows his stuff when it comes to money management.
The podcast is composed of short, 10-minute episodes that break down complex topics into practical, easy-to-understand segments. Moolala is the ideal resource for anyone looking to improve their financial situation. Whether you need help cancelling debt or just want some insight into your money horoscope for the month ahead, this expertly-hosted podcast has got you covered.
Related Reading: How to Invest $1,000, $10,000 or $100,000
12. Real Money Talk
If you want to learn how to make the most out of your credit card rewards or tips on increasing your earnings, Real Money Talk podcast is a great resource. It's geared specifically towards helping young professionals become more financially savvy.
Hosted by a team of millennial personal finance experts, this bi-weekly podcast covers topics relevant to both new and experienced investors alike. As the hosts themselves admit, they are not financial experts per se. But they know how to approach different topics with questions that get to the heart of each issue.
If you're interested in gaining insights into money matters that are truly tailored to your own experience as a millennial living and working today, then tune in to Real Money Talk. This engaging and informative podcast will guide you through everything you need to know about making smarter financial decisions.
13. Stress Test
The Stress Test podcast, operated by The Globe and Mail, is an engaging and informative financial resource for Canadians. Hosted by columnist Rob Carrick and editor Roma Luciw. This popular podcast features a wide range of topics relevant to all aspects of personal finance.
From discussing the best strategies for managing credit scores to offering tips on how to talk about money with your partner before moving in together, the show tackles key issues that are essential for anyone looking to improve their finances.
Additionally, the hosts share insights on more topical issues such as the impact of coronavirus on our spending habits. Plus the importance of seeking help from family and friends when times are tough.
14. Simple Money
The Simple Money podcast is an excellent resource for students trying to understand financial complexities. It's also suitable for entrepreneurs in search of sound business advice.
With short episodes packed full of practical tips and useful information, host Matthew Siwiec makes it easier than ever to stay on top of your finances. The host also helps you navigate tricky topics like taxes, budgets, and even major global events like the recent pandemic.
With comprehensive episodes that cover everything from federal budget updates to tax benefits related to COVID-19. The Simple Money podcast has quickly become a must-listen for anyone who wants to stay informed and in control of their money.
15. Young Money with Tracey Bissett
In the world of finance and small business, Tracey Bissett is a trailblazing voice. Through her podcast Young Money, she offers practical advice and valuable insights to young entrepreneurs and aspiring financial professionals.
Drawing on her years of experience as a Chartered Financial Analyst, Tracey empowers listeners with the knowledge they need to succeed in the world of finance. Her podcasts are informative and engaging. Covering topics ranging from maximizing your finances during times of crisis to using your dog as a motivational tool for success.
Whether you're an entrepreneur looking for guidance or simply someone who wants to learn more about money, Tracey's podcast is an indispensable resource.
Learning through Finance Podcasts in Canada
Learning about finance is essential for anyone who wants to be successful in their business or career. In addition, it's crucial for achieving major life milestones, like buying a home or retiring.
Unfortunately, the world of finance can be complex and difficult to understand. Which makes it challenging for many people to grasp the key concepts and principles.
In recent years, however, there has been an emerging trend of finance podcasts available in Canada. These podcasts provide valuable insights into topics like economics, investing, tax law, real estate, and much more.
By learning about finances through these convenient and engaging resources, individuals can gain a deeper understanding of the often-complex world of finance. Whether you're a budding entrepreneur or simply looking to improve your financial literacy skills, learning through finance podcasts in Canada is an excellent option!
Read More: The Best Financial Planning and Retirement Calculators