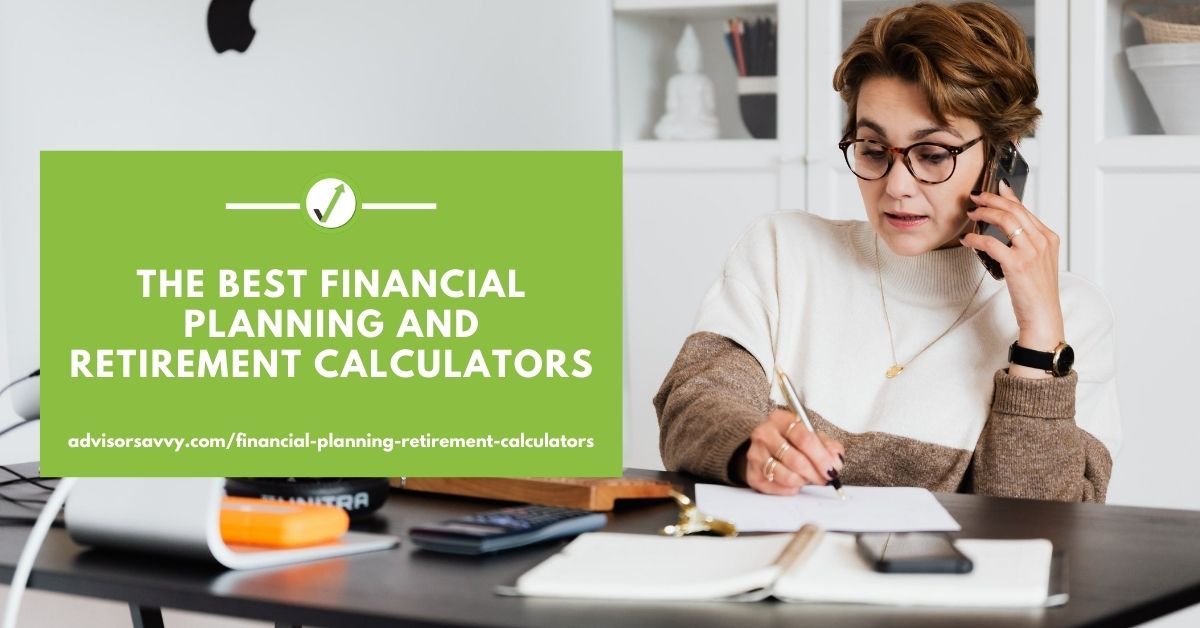 Planning for both the present and future is crucial. It means you can purchase what you want when you want, help send your children or grandchildren to school, and retire comfortably. But how much do you need? One of the best ways to know if you are saving and investing wisely is to talk to a financial services professional. Another big help? Financial planning and retirement calculators.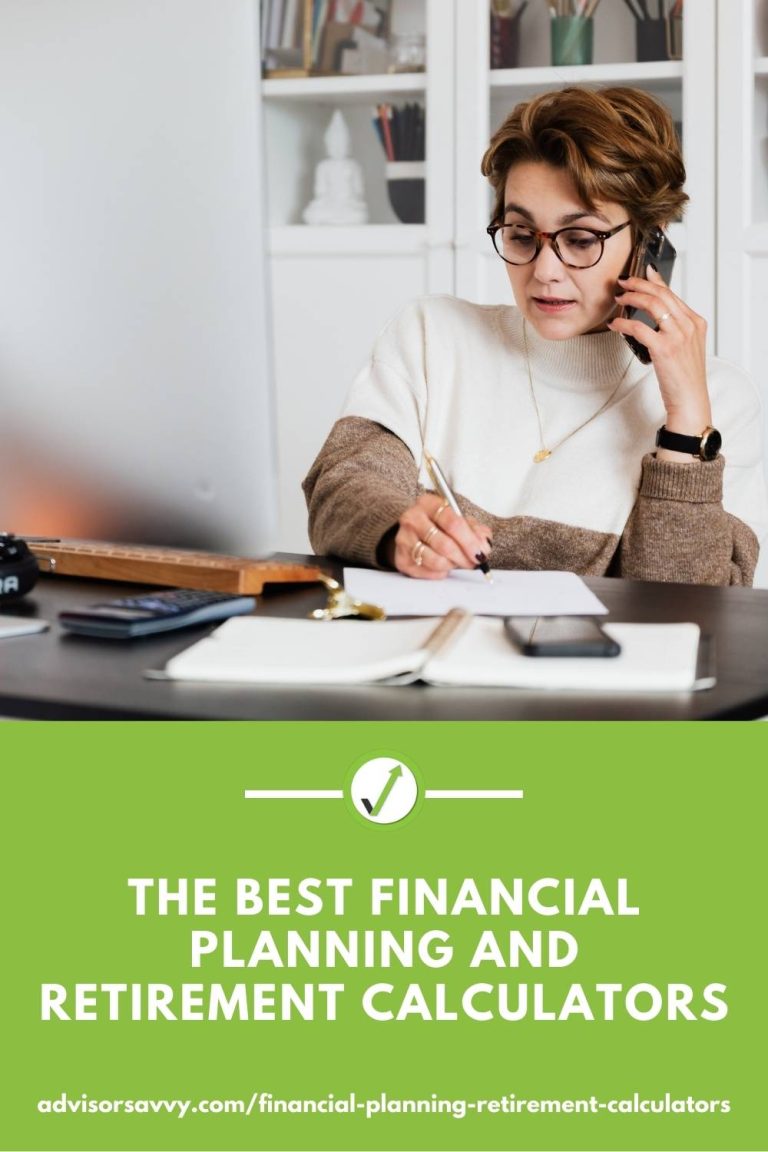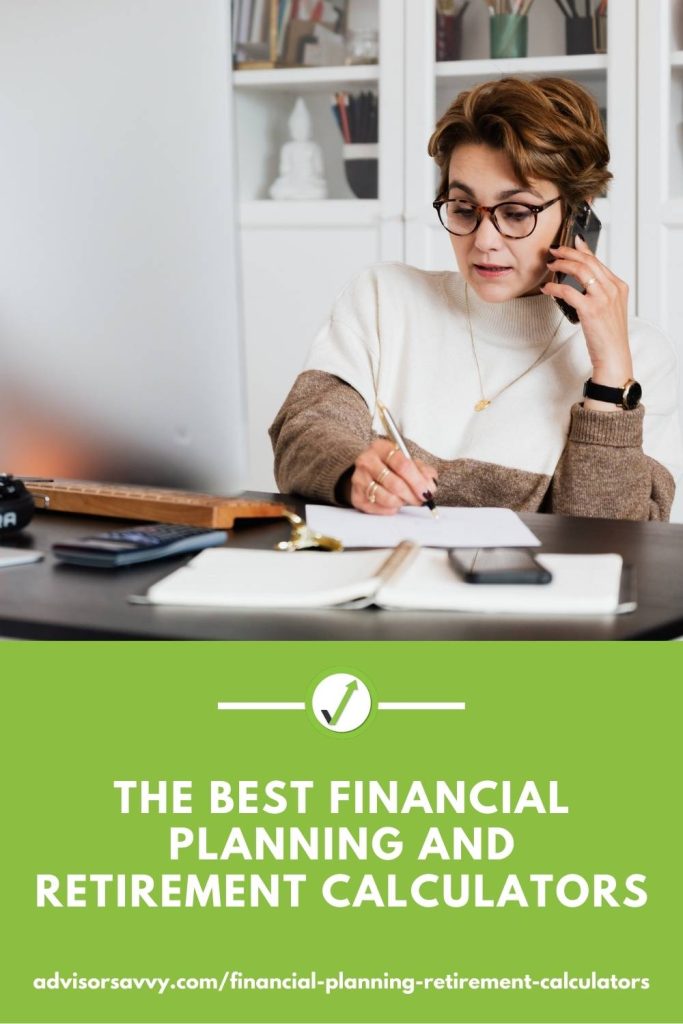 For starters, we Canadians both carry a lot of debt and have a lot of expenses. Managing your money over the course of your life can feel like walking on a tightrope while juggling! Financial service professionals can, of course, help you keep these balls in the air.
At the same time, taking ownership of your cash flow and having a solid idea of what is going where (and why) can only help you make wise decisions.
Thankfully, our digital age gives us access to information directly at our fingertips. And there are so many online financial planning and retirement calculators and tools to choose from! Most of these have easy-to-use platforms, providing you with a real-time view of your finances — necessary for both short- and long-term planning.
We've compiled a list of the most useful financial planning and retirement calculators — in addition to our own range of calculators — you might need as you move through life's milestones. These will help you work out savings plans, prepare for large purchases, and plan for retirement.
The best retirement calculators for Canadians
How much you need for retirement depends on how you live now, how you want to live until retirement, and how you want to live once you actually reach your post-work life. It also depends on when and where you want to retire. There are a number of retirement calculators you can and should use to determine what you need to retire comfortably. Here are some options to help you better understand how much money you need for a comfortable future.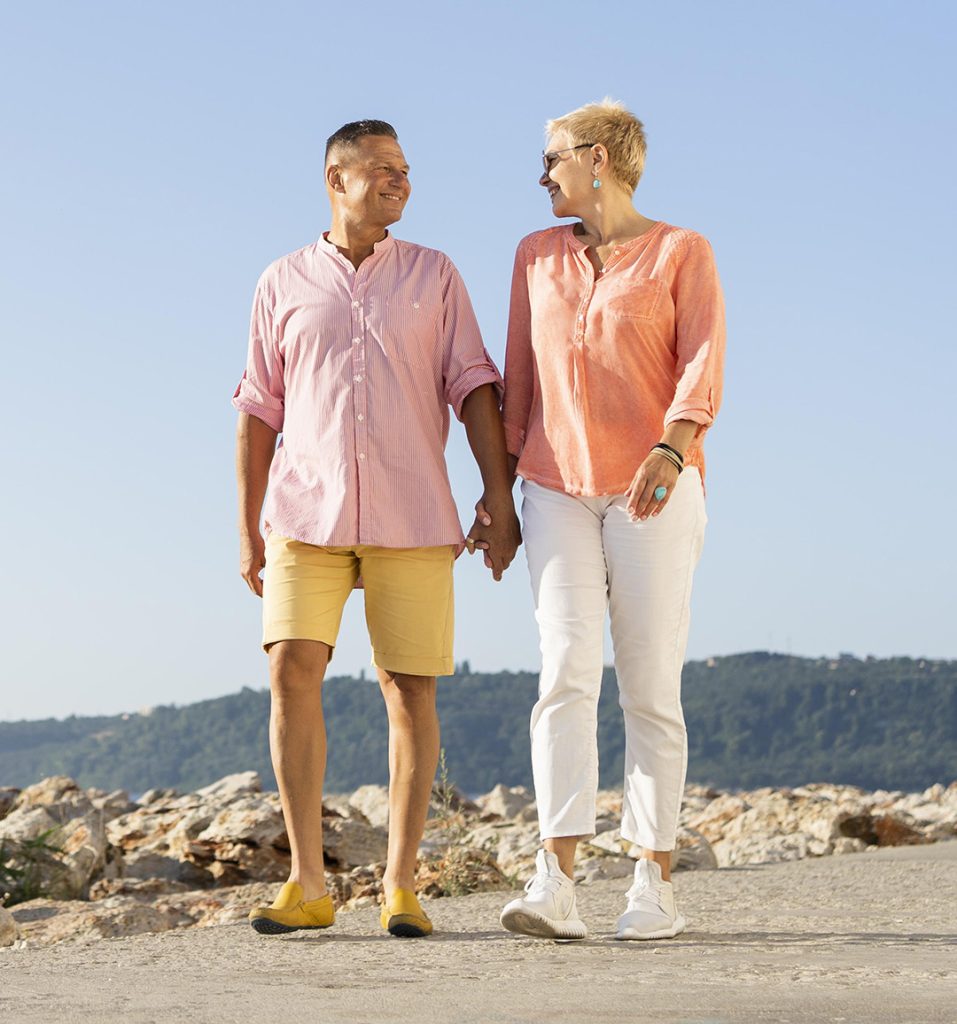 Match to your perfect advisor now.
Getting started is easy, fast and free.
For starters, we have three great retirement-related tools that can help you figure out:
Retirement Age, determining at what age will you reach your retirement goal.
Retirement Savings, determining how much you need to save each month to reach your retirement goal.
Retirement Nest Egg, determining the value of your future retirement nest egg (based on current and future monthly investments.
Additional retirement calculators
Some of the more comprehensive calculators include Morneau Shepell's PERC – Personal Enhanced Retirement Calculator, Get Smarter About Money's Retirement Cash Flow Calculator, and MoneyPages RRSP-RRIF Converter.
Sun Life Financial Canada's retirement calculator allows you to plug in a specific savings goal for retirement, plus your TFSA and RRSP. Then, it breaks down how your current savings efforts can help you meet that goal.
If you want to see what your retirement income looks like, including government benefits, have a look at the Canadian Retirement Income Calculator. Old Age Security (OAS) and the Canadian Pension Plan (CPP) are included in the overall amount. This helps you get an even better picture of your retirement finances.
Debt repayment calculators
So often, those of us who get in over our heads look at our debt as a mountain too tall to climb. And this can be a real problem, particularly in retirement. The truth is, with some effort and self-restraint, you can crush your debt.
Want to see how you can achieve a debt-free future? There are a number of calculators you can use to help with financial and retirement planning.
Calculating a debt repayment plan
The Debt.ca Debt Repayment Calculator is a great tool to help manage your debt. This is important if you want to set yourself up for a more comfortable retirement. Having lots of debts with various interest rates can make your brain spin. This calculator is perfect for anyone carrying different types of debts. In addition, it suggests which ones to pay off first.
Credit Canada also offers a debt repayment calculator. First, enter the balance and interest rates of all of your debts. Then, add in how much money you think you can afford to pay monthly. Based on that, it provides various repayment strategies, as well as how long it will take you to pay off your debt. We love this calculator because it also shows you exactly how much interest you save by tackling those debts.
You Can Deal With It, a site geared toward students and recent grads, also has a useful debt repayment calculator. It highlights how much money you save — and how quickly you can pay off your debts — when upping your monthly payments. Seeing how small changes can have a big impact is a real eye-opener.
Finally, we recommend the Bankruptcy Canada Debt Repayment Calculator. It calculates your monthly debt repayments, based on a variety of options.
Using a debt-repayment calculator helps you plan ahead for a stronger financial future and retirement. It shows you what you need to put towards your debts, and how long it may take to pay them off. And being debt-free is one of the best ways to plan for a comfortable retirement.
Related Reading: Credit Counselling: How To Get Help With Debt
Getting rid of credit card debt before retirement
Speaking of debt, Canadians carry a lot of it. Approximately $2.5 trillion in outstanding debt, to be exact, according to Statistics Canada. We're able to access a lot of credit, and we use it!
On credit cards alone, Canadians carry an average of $3,330 in credit debt. And that doesn't include what people have tied up in loans and mortgages.
It is possible to get your finances and debt under control. The trick is to stop using credit while paying it down.
Credit card repayment calculators
Use a credit card repayment calculator like the ones offered by Debt.ca and Get Smarter About Money to see what you need to pay. These calculators also tell you how long it takes to pay off credit card debt.
Debt.ca's calculator is a great tool if you have lots of debts with different interest payments. It shows you how long it takes to pay off those debts completely.
The calculator from Get Smarter About Money shows you the amount you can expect to pay every month to cover your debts and pay them off. In addition, it helps show you which debts to pay off first, and why.
We also really like this calculator from Bank Rate. Plug in what you can afford to pay monthly, or your goal date for paying off debt. Then, it gives you a payment plan that makes sense and that you can afford.
Finally, the Government of Canada provides its own credit card repayment calculator. We love this calculator because it provides three different ways of paying down your credit card debt. With each, you see the impact of those different methods, such as paying the minimum versus a fixed amount.
Calculators for loans
People take loans out for all sorts of reasons. Maybe you are planning a home renovation or a dream luxury vacation. Whatever the reason, it's important to know the total cost of borrowing over the life of the loan.
For starters, we have three helpful calculators:
Depending on the type of loan you want, there are a number of other calculators on the market that can narrow down what that loan could and should look like.
Again, we like Calculator.net. Their loan calculator allows you to compare amortized loans (fixed payments over a period of time), deferred payment loans (lump sum paid when the loan matures), and a bond (payment of a predetermined amount upon maturity).
All of Canada's banks will offer an online loan calculator tool of some sort. However, the calculator offered by ScotiaBank is great, because it focuses on providing a loan strategy that helps you meet your specific goal.
Car loan calculators
When debating whether to lease or finance a vehicle, it's important to compare the actual cost over the life of the lease or loan. You need to know what you're actually spending, versus what your monthly payments look like.
As mentioned above, our car loan calculator can definitely help with this!
Another good option comes from Scotiabank. They offer an easy-to-use calculator that allows you to calculate your monthly payments on a vehicle and shows you the maximum amount you need to borrow to purchase it.
Finally, Go Auto offers a user-friendly calculator for those who need a quick view of monthly payments. Simply plug in your down payment, your total cost, and the interest. Then, it calculates your monthly payments. Done and done.
Mortgage calculators
Today, all major banks offer mortgage calculators. These help you get a good idea of what you qualify for. Of course, there are a lot of factors that determine this. Anyone who has gone through the process of securing a mortgage can tell you that what the bank offers you might be much more than you can actually afford to pay.
You can plug your information into a calculator to see what the bank thinks you should be able to reasonably afford. It is, however, best to talk to a professional, face-to-face, to be sure that you can actually afford to pay — and are comfortable with — that amount going forward.
There are different calculators to determine what sort of mortgage you can afford. This includes the Mortgage Affordability Calculator from BMO, the Mortgage Payment Calculator from TD, and RBC's very helpful and relevant-right-now Rent Versus Own Calculator. And finally, CMHC's Debt Service Calculator, which compares your monthly debt payments and housing expenses to your gross household income.
Mortgage payment calculators
The Government of Canada's calculator shows you both your total payment and a payment schedule. In addition, it shows you the true value of any pre-payments you make towards paying off your mortgage.
If you want to see what your payments mean as far as amortization, we like this calculator by Ratehub. It allows you to plug in different options for down payments and amortizations, as well as fixed versus variable interest rates.
It can be hard to stomach the amount of interest you pay on your mortgage over the years, in actual numbers. This mortgage calculator shows you how much interest you'll pay over the life of your mortgage and the principal balances. It will also show you the impact that pre-payments have on the interest and principal balance of your mortgage.
The best savings and financial planning calculators in Canada
We know we should be saving. But it isn't always easy taking money from our budget today and setting it aside for a rainy day. So, it's helpful to get a picture of what a retirement and savings plan looks like. Use a financial planning calculator to help see how quickly you can save towards a goal — whether that's a new car, a vacation or retirement.
If you have specific savings goals like these, a financial planning calculator is a great tool. For starters, we have a straightforward savings calculator that will help you answer the question "If I save 'X' amount for 'Y' months what will the value be at the end?"
We also like the savings calculator offered by CIBC. It allows you to set a savings goal for something like a wedding or buying a car, plus a deadline to meet that goal. This helps you figure out how much you need to set aside to get there.
The Government of Canada also offers a number of financial calculators, including one that is specifically aimed at setting a financial goal. My Money Coach also offers its own set of financial calculators, including an education savings plan, and one to figure out how long it would take you to save a million dollars.
Investing calculators
Not sure how your investments will grow in the short and long term? Your financial services professional can show you the types of returns you may see. Using a financial planning calculator, like the ones offered by the Bank of Canada and the Financial Post allows you to plug in different numbers. See for yourself how investing pays off.
Calculator.net offers a great investment calculator that shows you how your decisions and efforts impact your investment plans. Want to know how long it takes to reach a specific amount? Input your financial goal and contributions, among other things. It also tells you the time it will take to meet that goal.
If you want to understand the impact of compound interest, Get Smart About Money has a calculator that shows how your investments grow over time, building your wealth.
The aforementioned Bank of Canada's financial planning calculator shows you the effects of inflation on your investments and your savings. Finally, the Financial Post tool shows you how much your investment savings are worth and how long they will last.
Takeaways
It's always a good idea to talk to a financial professional about planning for the future. A good financial advisor will:
Ask you questions you may not consider.
Recommend options based on their knowledge of the markets.
Discuss the ups and downs you can expect in your spending, debts and savings.
That said, for each and every one of us, it's helpful to understand what the numbers mean. Using financial planning and retirement calculators allows you to play around with the numbers. And it can be eye-opening to see how a small shift can have a huge impact. After all, knowledge is power.