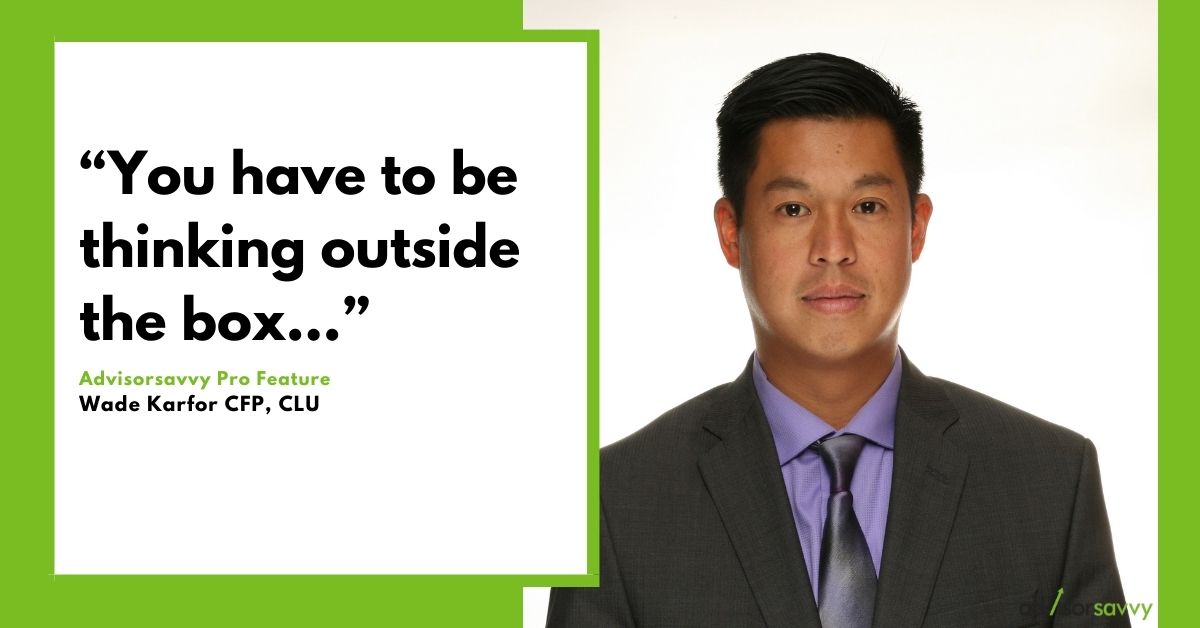 Wade Karfor Financial Planner, IG Wealth Management, "You have to be thinking outside the box"
It's never too early or too late to start developing smart investment strategies.
It seems like Wade Karfor was always meant to be a financial advisor. While he tried out a few other career avenues, he eventually gravitated back to his father's business and became a financial advisor at IG Wealth Management.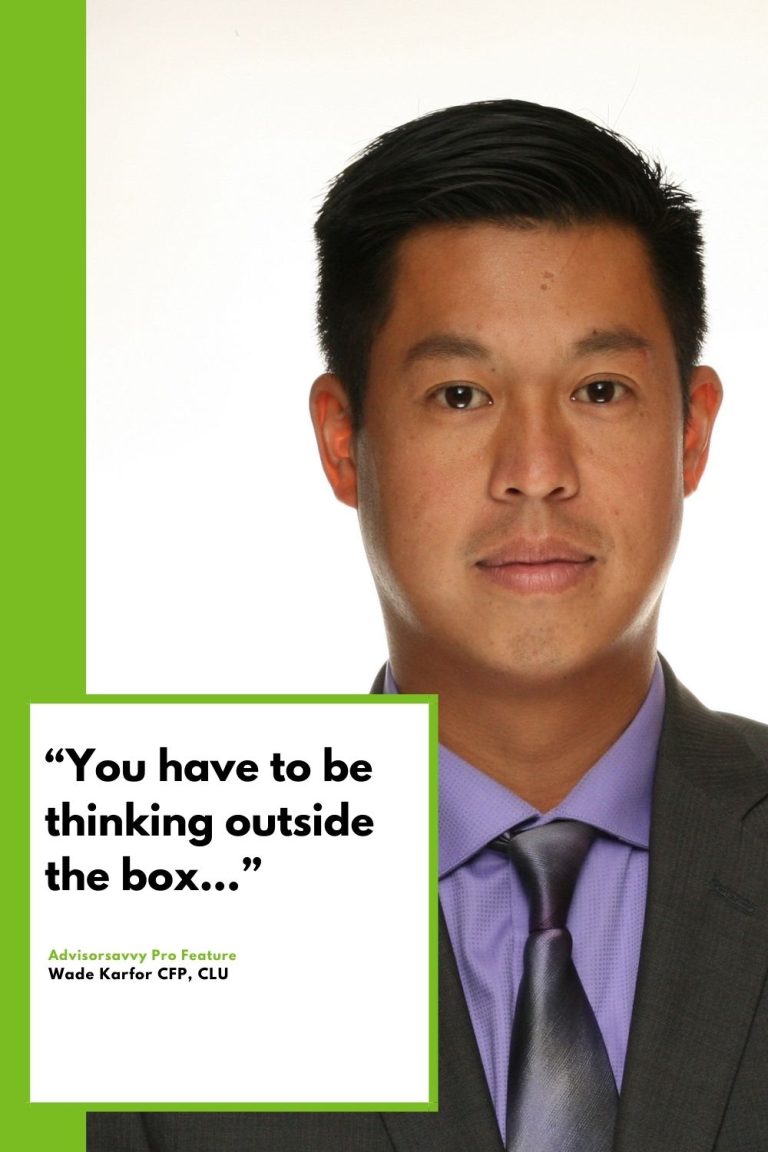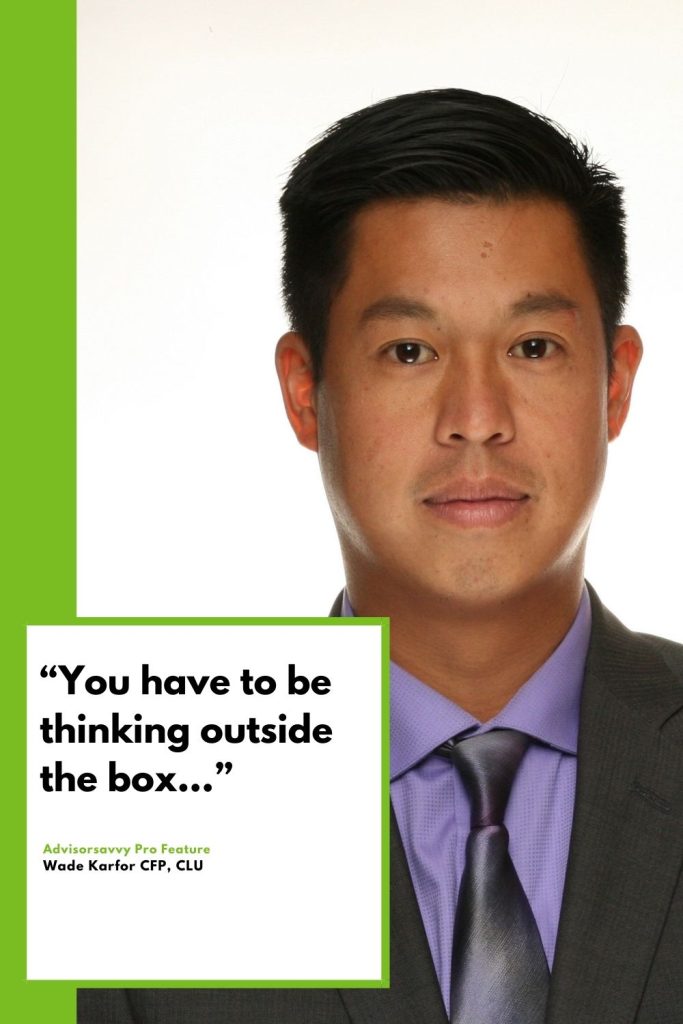 Ironically (or perhaps fittingly) Wade now helps multi-generational clients plan for their financial future. Knitted within the community of Oakville, Ontario, Wade also has a focus on helping business owners of every size.
How did you become a financial advisor?
While Wade ultimately followed in his father's footsteps of becoming a financial advisor at IG Wealth, there were no short-cuts for him.
"I started at IG Wealth," recalls Wade. "I was a personal assistant for an advisor here. That was during the time that I was going to school for finance. It was my third round of school, so I guess you could say I was a late bloomer. "
Wade's path to finance management wasn't always so clear. Wade sampled a variety of education and careers that didn't quite succeed in engaging him.
"I was in golf management for a few years, I was a chef for a few years. Then I transitioned into finance once food and golf didn't really work out," explains Wade.
After becoming an assistant at IG, Wade obtained his various licences in 2008 necessary to become a financial consultant and moved over to Royal Bank as an account manager.
After about 4 years at Royal Bank, in 2012, Wade transitioned back to IG, but this time as a consultant.
"The idea was to join my father's practice—he had been an IG consultant for just over 20 years, and so he figured he would have to transition his portfolio at some point," says Wade. "What better way than to have a transition plan within the family?"
Wade started at IG Investment Group in 2012 and has worked there for just shy of three years, grew their books to about $6 million at that time.
"Then I eventually joined my father's practice here in the Oakville office in 2015," recalls Wade. "I became his associate, got to know the client base, worked with him for the better part of two years and when he decided to retire, we switched our roles. I became the lead consultant and he the associate consultant. Now I'm running the practice."
What is it like to work with a financial planner?
Wade differentiates his service from other institutions with a personalized, holistic approach. For Wade, it's not about pre-packaged plans or a need to sell a client on a specific product, plan or service. For Wade, it really comes down to getting to know the client.
"It's cliche' to say, but we really focus on holistic financial planning," says Wade. "I find that at some of the other institutions out there, you can really get stuck in that 'order taking' environment. We really work with our clients to get to know them on a personal level first. We do a deep dive into what their goals are, what their concerns are, and then provide solutions accordingly."
That personal touch goes beyond just goal setting. Wade makes himself available to his client's schedules and counts these features as aides to his success.
"I feel like my business is highly referable because of our service offerings and because we're flexible in terms of the hours we work," says Wade. "We're not like a regular bank. I do in-home appointments, so whether it be on a Saturday, whether it be at 8 o'clock at night, I tailor things to my client's schedules."
Another added bonus to working with Wade is that he is not beholden to work with certain specialists or institutions.
"No one really blocks me or limits me in terms of who I can use and who I can or cannot use," says Wade. "Whether that mortgage consultants, tax specialists, lawyers, we can truly bring in the best advice for our clients in all aspects of financial planning. If we don't have the answers or the strategies at hand, then we have the ability to refer out at my discretion."
"[Other institutions] can be really one dimensional. You have to be thinking outside the box, especially if there are more complicated or intricate types of needs. We have the ability to find a placement and plan for very specific issues."
Who are Wade's typical clients?
Wade's client portfolio has some significant variation in terms of age demographics.
"What's really unique about our practice is the multi-generational relationships that we've built over the years," says Wade. "My father being a consultant for over 20 years and having built relationships over that time, we're seeing parents, grandparents, kids all participating in multi-generational planning if you will."
The average household assets for Wade's clients are about $280,000, with approximately 220 households in the practice currently. But the wide range of ages still exists amongst his clients.
"My youngest client—obviously with a trust account—is 13-years-old. My oldest clients are well into their 90s. So, a wide range of age demographics. I try to focus on clients with $200,000 in investable assets and up. But I'm not closing the door to that multi-generational referral. If grandparents refer their grand-child to me, I'm happy to meet with them and at least get them started."
While Wade works with many families, business owners are a big part of his portfolio as well.
Client engagement as a focus.
Wade puts a big emphasis on client engagement. But it's not just a one-way street. Wade prefers clients who are as invested in their financial portfolio as he is.
"For me, a big thing is client engagement," says Wade. "It's a give and take relationship. The client has to be willing to be engaged. So regardless of investable assets or net worth, if the client is not willing to engage, then it's really not a good working relationship. I always put that out in the forefront with a letter of understanding, to make sure the client knows it's as much their responsibility as it is mine to stay current, to stay engaged."
Beyond that, Wade continues to ensure that all of his financial plans are bespoke and custom to each client.
"It's not necessarily what you can make, but what you can keep," says Wade. "People have the question of what they need to retire on, but to each their own. Everyone has different wants and needs and lifestyles. So really trying to hone in our budget, setting realistic goals, monitoring programs and maximizing the incentives and programs that are available are all really important."
Wade's profile and contact information can be found HERE.