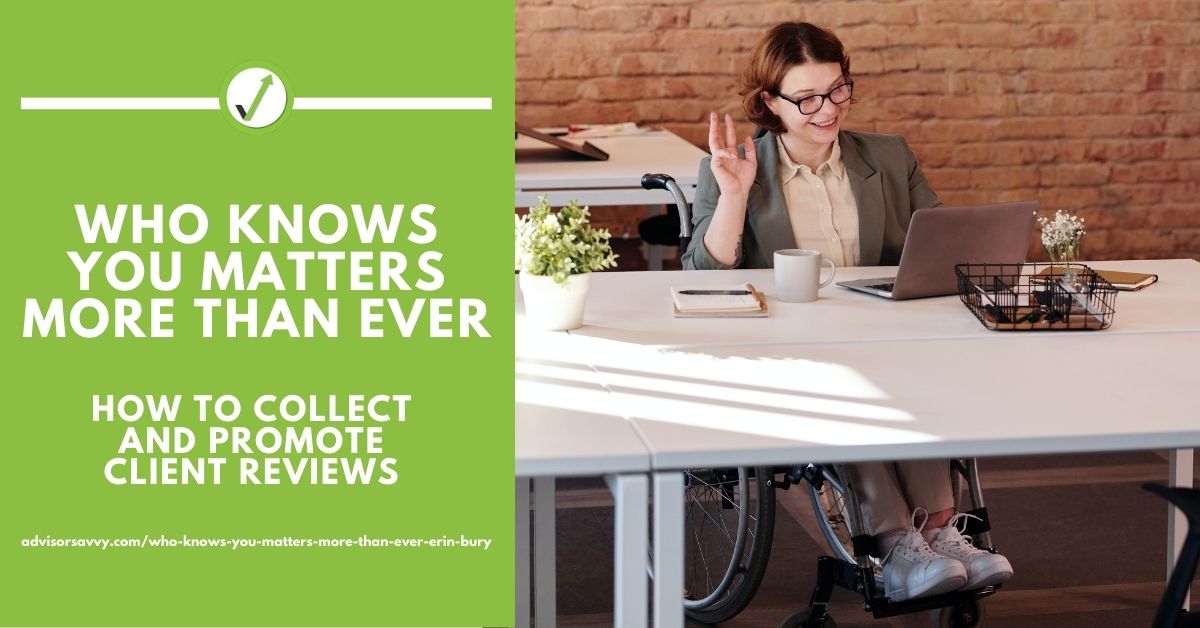 This article was originally published in FORUM Magazine's December 2020 issue. It has been reproduced here, in full, with their permission.
ERIN BURY is the CEO at Willful.co, an online will platform that empowers advisors to help clients with estate planning. She has more than a decade of experience building brands.
In 2020, word of mouth is still the most powerful form of marketing, and that's especially true for professional services. And in the past decade, reviews have become one of the most powerful forms of word of mouth marketing — a strategy advisors should be employing to drive their business.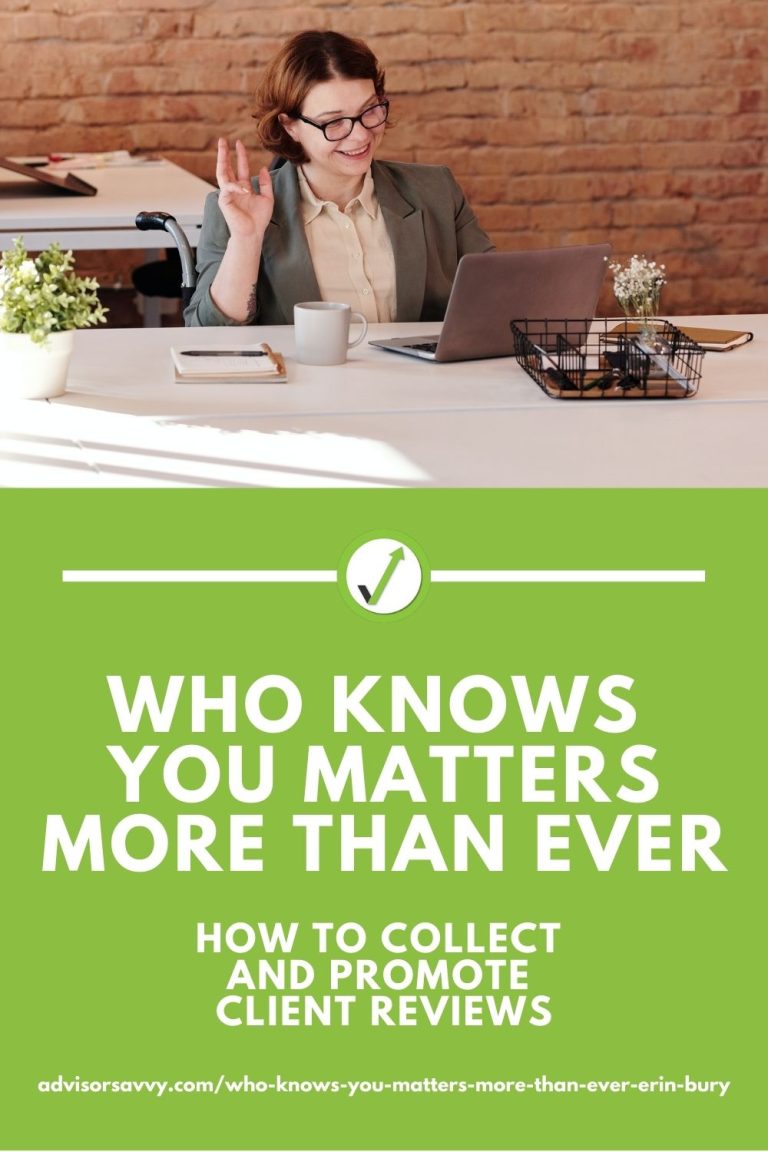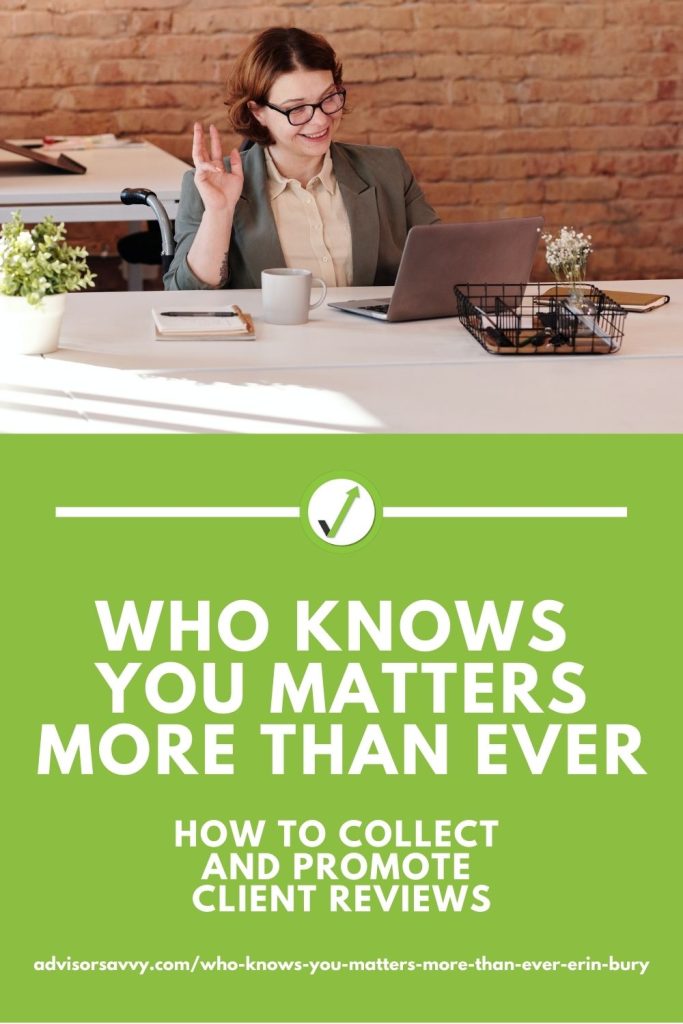 Reviews have become commonplace on eCommerce sites like Amazon, travel platforms like TripAdvisor and Airbnb, and for local restaurants and retailers on Yelp. A one-star review means stay away, while a five-star review can drive up prices and demand, and confirm that we should invest our time (and money) with that business.
For financial advisors, reviews can be a powerful way to leverage happy clients into a brand trust. While a potential client may not find you through your reviews — rather they may find you through a Google search, a recommendation from a family member or friend, or an advertisement —reviews are typically how people research whether you're the right fit. They're faster than reference calls, and as long as they're positive, they provide an extra layer of comfort before they book their appointment.
Knowing how important reviews can be to closing business, it's essential to develop a strategy for collecting and promoting reviews. While some people may go out of their way to leave a review even if they're not asked, most people need a nudge — so here are a few ways to build a great review strategy:
Pick a platform
While you can collect them on multiple platforms, typically, businesses pick one channel to focus on for their reviews. If you're a tourism company, it's likely TripAdvisor. If you're a restaurant, it might be Yelp. For advisors, you may want to consider AdvisorSavvy.com, a platform dedicated to advisor reviews; a dedicated review platform like TrustPilot; or you might collect reviews on Google or Facebook. At Willful, we focus on Google reviews since we know most of our customers start their search on Google. We've collected hundreds of five-star reviews on Google, and it's the first thing you see when you search for us. Think about the behaviour of your clients and how they find you, and focus on driving reviews where your customers are most likely to see them.
Ask for reviews
Getting reviews from your clients is as simple as asking. You likely already have testimonials from clients on your website, so you can reach out to those clients to ask them to repost on a review platform, or you can reach out to clients to ask them to share a new review. It should also be part of your client experience — you can include it in email follow-ups after appointments after a key part of a financial plan is finished, or on an annual basis. While not everyone will leave a review, many will be happy to share their experience. Just remember to aim for unbiased, truthful reviews. No reviews are better than fake reviews, and the web is good at sniffing those out.
Promote your reviews
Building up reviews on a platform like Google is great for people who happen to find you while they're searching — but you should also be leveraging reviews in your marketing. At Willful, we promote our reviews on social media via a review of the week, showcase them on our website, highlight them in our marketing emails, and they're even in our investor pitch decks. Our reviews help to showcase our product and user experience, and they're something that we're extremely proud of. We make sure to show them off, and you should, too.
Be ready for the one-star review
Asking for reviews can make business owners feel vulnerable. It's inevitable that for every 10 positive reviews, there will be one that is lukewarm, or even negative. Sometimes it's warranted, sometimes it's out of your control (for example people don't like printing their wills on Willful, but it's the law), and sometimes it's inaccurate or — worst case — it's a competitor posting something false. My approach with negative reviews is always to acknowledge the review by replying: share the facts as to why something isn't correct or is out of your control, or acknowledge their concern and thank the person for sharing feedback. Ultimately having only five-star reviews makes it look like your reviews are fake, so having a negative review in the mix can make your business look more human.
As we face a long winter spent indoors, Canadians are increasingly going online to shop, find service providers, and take care of daily tasks. Reviews are a core part of how we research, vet, and choose products and services, and investing in your review strategy can be a way to ensure you can build out your client list in 2021.
Advisorsavvy provides a dynamic platform for professional advisors to promote their unique services and experience to prospective clients, through feedback and reviews. Review our plans for advisors here.