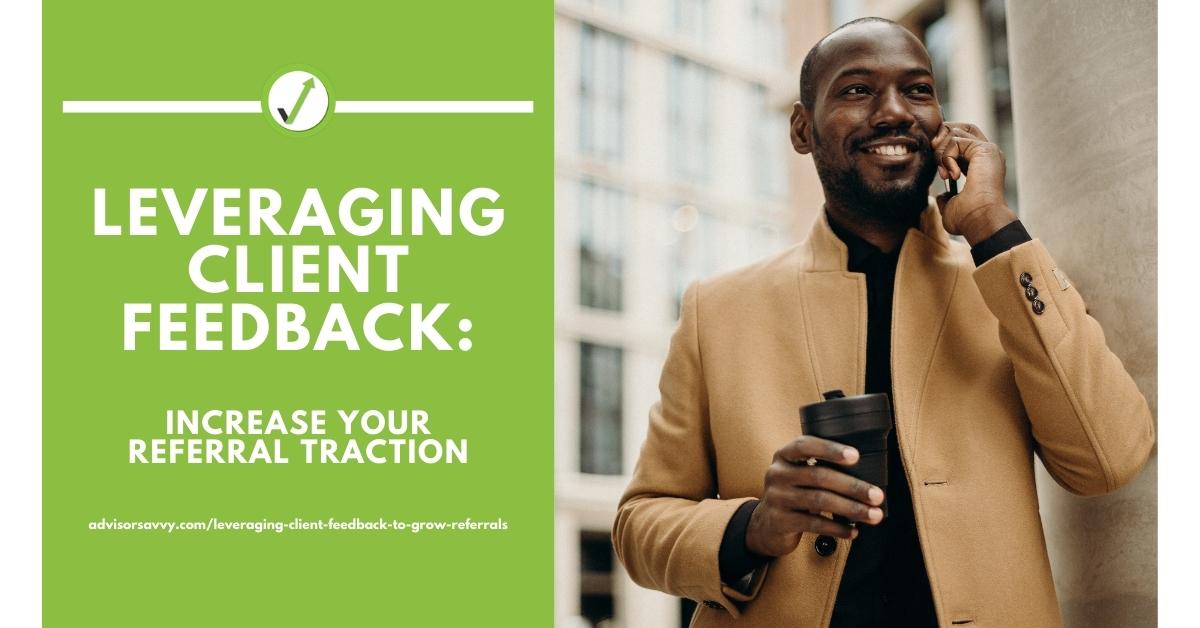 Referrals from satisfied clients can be a key building block for a financial advisor's business. But do they just happen organically? And if so, are client referrals enough to expand your business?
Absolute Engagement helps advisors use direct client input to elevate the client experience and drive growth. They found the answer to be 'no' for both.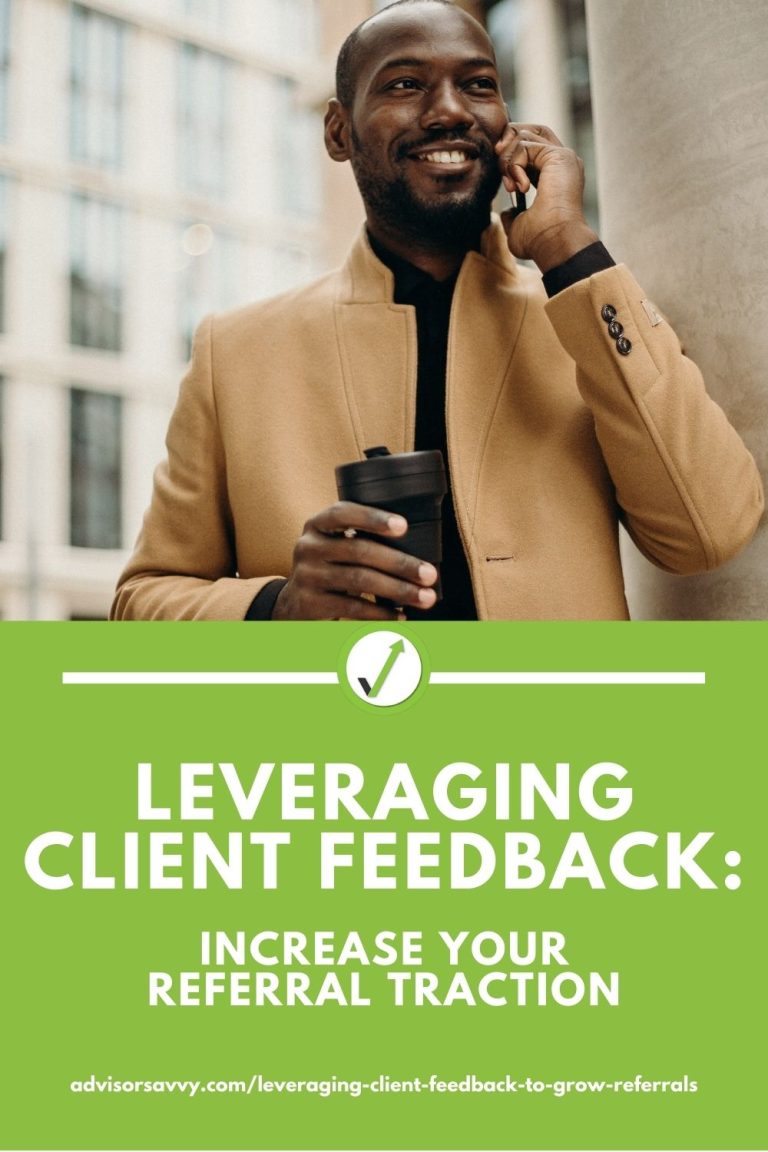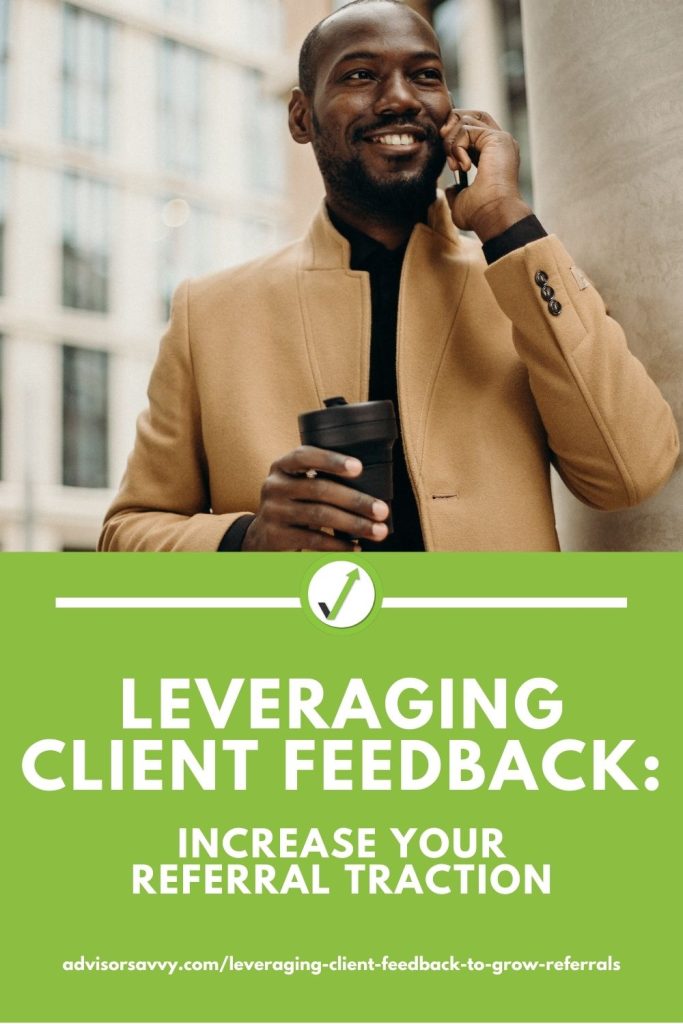 "The starting point is to become referrable, but that's not sufficient if you want to maximize the referral opportunity," said Julie Littlechild, Absolute Engagement's founder and CEO. "It's easy to be lulled into a false sense of security by thinking your performance as a financial advisor is sufficient to inspire referrals."
Believing that having an increased number of satisfied clients will result in more referrals takes a financial advisor down a "dangerous path." They're assuming more success will generate more referrals. This isn't accurate, Julie adds.
In fact, Absolute Engagement's research shows that clients are not typically proactive in sharing the good job their financial advisor is doing. Instead, they provide a referral when others ask. Surveys found that 40% of client referrals result from a family member or friend asking clients if they can recommend a good financial advisor.
Helping clients recognize the need for a referral
So if strong advisor performance is not enough to generate significant referrals, how can you influence clients to be proactive? Absolute Engagement has studied why people make referrals. They found that it's important to understand client motivation.
Those who do not make referrals say they simply have not met anyone they thought needed advice, or they just don't know anyone to refer. These are essentially two sides of the same coin.
People who make referrals typically say they were motivated to help a friend or family member rather than specifically helping their advisor, explained Julie. It's fine to mention to clients that you appreciate referrals. Just keep in mind that this alone won't have significant results for your business growth.
When clients who did make referrals were surveyed by Absolute Engagement about what motivated their last recommendation, 34% of respondents said it was because a friend was talking about a life challenge.
"The client recognized the opportunity, not because they were talking specifically with that person about money or investing, but just life," said Julie. "For example, that could be someone worried about a child's ability to manage money or their husband possibly losing his job."
Financial advisors need to help clients spot these types of situations where others need advice, and tap into their client's desire to help.
"You need to facilitate referrals if you want your business to grow," Julie said.
How to successfully generate client referrals
Julie has been a leader in the advisor-client experience domain for 25 years. She says advisors need to have an intentional strategy to increase referrals. This should be based on client motivation.
The first step is getting feedback through a client survey. Then, find out which of your clients have previously made referrals, Julie says. That provides you with a target list of people who are more likely to refer.
The biggest referral opportunity Julie and her team identified from the data? The percentage of clients who think they referred, but their advisor never met
When surveyed, 34% of clients said they had made a referral. However, financial advisors report only receiving referrals from 3-4% of their clients. So, it's time to close this gap with clients predisposed to making referrals. Doing so helps you discover whether they intended to make a referral and actively translate that into an introduction.
Another part of an intentional referral strategy is identifying and sharing success stories that can easily be shared with others.
"If you craft stories about the real problems that you helped clients solve, you will stand a much better chance of those stories being repeated," said Julie.
When clients are aware of the value you bring to their lives, referrals will happen more frequently. They can share this in conversations with their friends, family, and other contacts.
"Just as they would reference in conversation, 'oh, you've got to read this great book or article' or 'you need to visit this website,' clients can recognize a problem that they can help solve and make an introduction to their advisor," said Julie.
Understanding your value as a financial advisor to clients
To leverage your performance with clients, you need to understand what they specifically appreciate about your service. How would they quantify the value you bring to their financial planning and investing needs?
You can get feedback casually while speaking with clients, or solicit feedback with a brief email inquiry or survey.
The global pandemic has caused significant stress and uncertainty. It's an ideal time for advisors to connect with clients to understand how they are feeling and what they value.
5 steps you can take now to help you increase your referral traction
Incorporate a referral question in a client survey, and identify clients who have referred.
Follow up directly with clients and focus on their motivation to refer to trigger an introduction.
Provide shareable content to clients based on their stated needs and interests.
Ask clients about why they chose to work with you and the impact you have had.
Craft and share stories that reflect the problems you solve.
---
Be sure to read our two other articles featuring Julie Littlechild: The Art of Having Online Client Conversations and Steps Toward Building a Niche Practice.
Need help creating a plan for promoting your business? Check out our Digital Marketing Strategy Guide for Financial Planners.