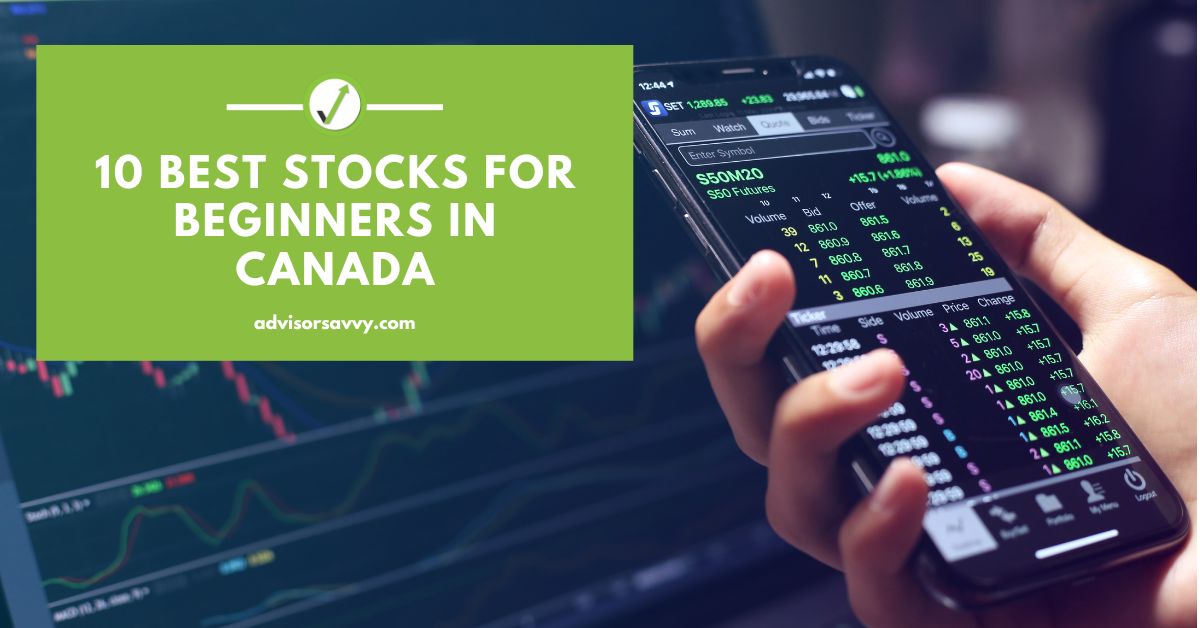 Beginning to invest can be daunting. There are many types of assets you can invest in, with one being stocks. Making the decision to invest in stocks is the first step, but then you also have to decide which companies to actually put money into. There's so many metrics, ratios and numbers to consider — it can make anyone's head spin! In this guide, we'll explore 10 of the best stocks for beginners in Canada. These stocks have reliable returns and have a healthy history making them ideal investments for newbies. Continue reading to learn about investing basics and take a peak at the list!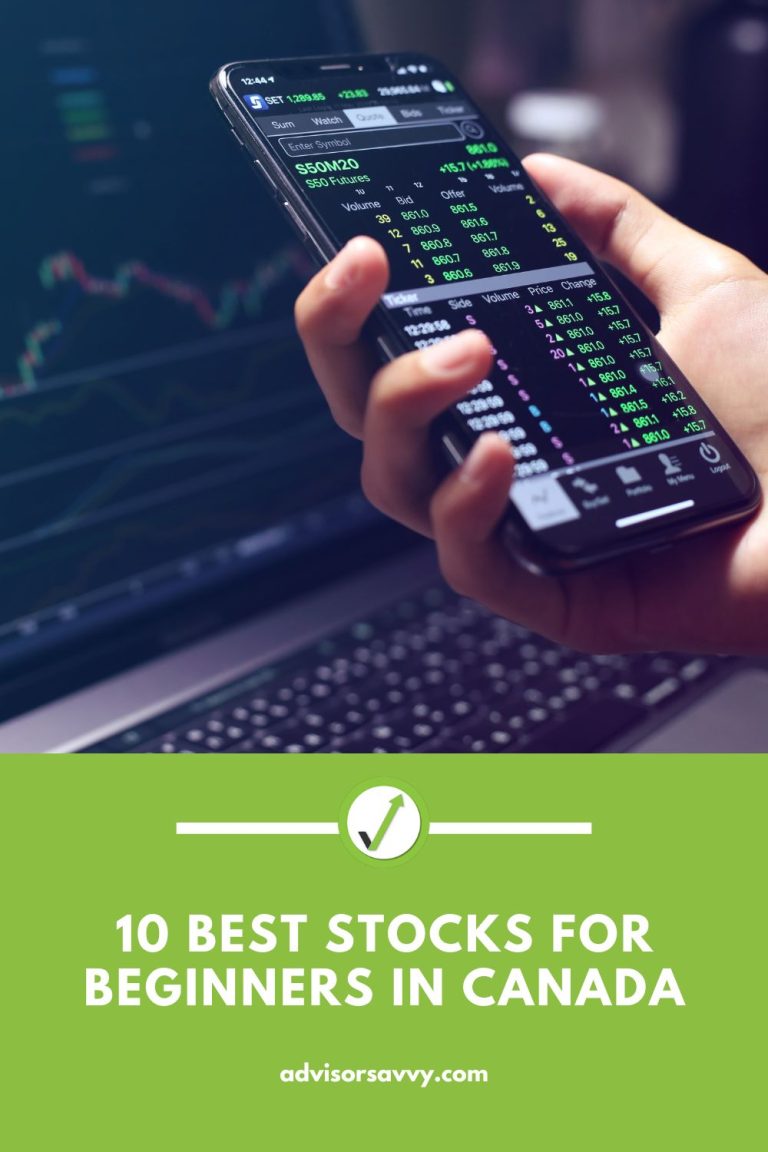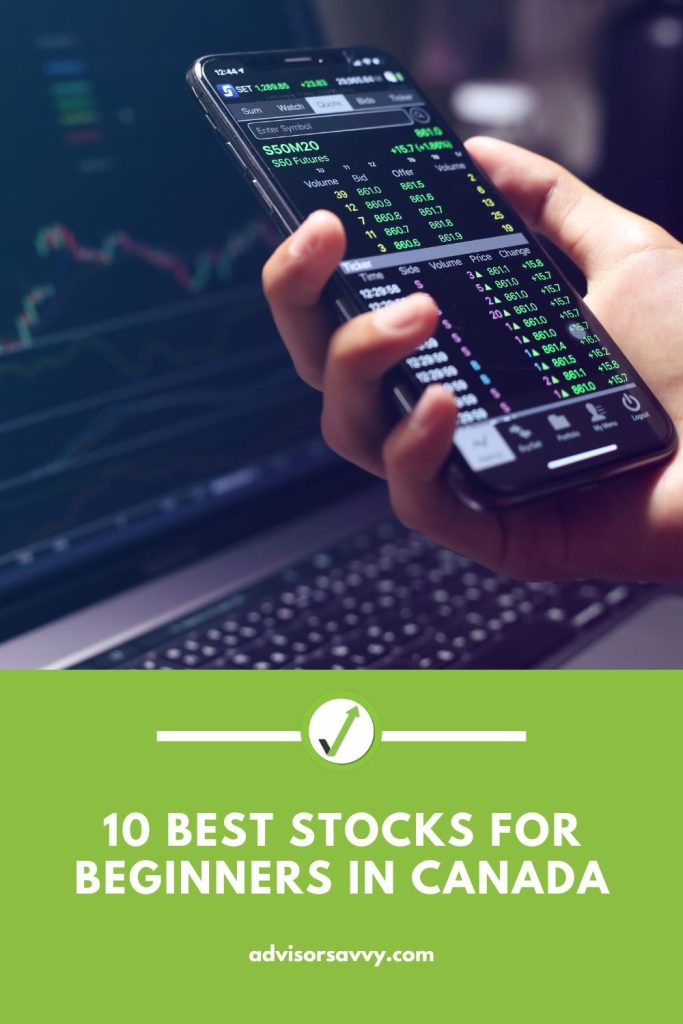 Investing 101
Before diving into the world of stocks and the best stocks for beginners in Canada, it's helpful to consider some investing basics. It's always wise to know a thing or two about potential investments before putting up the cash. Let's take a closer look below.
What are stocks and how do they work?
Stocks are pieces of ownership in a company. They represent a claim on the company's assets and earnings. Buying stocks makes you a part-owner of the company. As a shareholder, you are often entitled to your share of the company's profits, which are paid out in the form of dividends. If the company does well, the value of your stocks is likely to go up. This could give you the opportunity to sell your stocks at a profit.
You can buy and sell stocks on stock exchanges, such as the Toronto Stock Exchange (TSX). However, you must have a trading account with available funds. In Canada, dividends are taxable and are either eligible or non-eligible. Also, the gain or loss on a sale of stock is subject to capital gains tax. However, tax can be avoided if you invest within a tax-sheltered account, such as a RRSP or TFSA. These are important aspects to consider because taxes eat into your overall profits. As you become more experienced on your journey, you can execute tax-efficient investing.
Related Reading: What Is The Stock Market And How Does It Work? A Beginner's Guide
Why invest in stocks?
Investing in stocks can be a great way to create financial stability, build wealth, generate income, and save for retirement. Purchasing stock also doesn't require a ton of capital upfront. Whereas other investments, such as a home purchase or the pursuit of education, requires a ton of capital.
Also, many companies you love are likely public and available for purchase on a stock exchange. This can be a great way to own a small portion of entities you believe in while simultaneously building your own wealth. For instance, if you're a huge fan of Apple or Amazon, you can buy up some of their stock and grow with them.
How should a beginner invest in Canada?
When doing anything for the first time, you're bound to make mistakes. For this reason, it's best to start small and safe. This way, if you make a mistake and lose money, it won't be as stressful as if you had gone all in. If you do make a mistake, don't be hard on yourself! Learn the lesson and continue on your journey.
Another important thing for beginners to consider is what kind of investor they want to be. Some people aspire to be day traders while others prefer to buy and hold for long periods of time. Then, there are some who fall in between these two extremes.
The safest approach is to buy and hold because stocks statistically perform well in the long run. In fact, Warren Buffet once said, "If you aren't willing to own a stock for 10 years, don't even think about owning it for 10 minutes." Even if the value of your stocks plummet during an economic low period, they're likely to recover their value over time. This can be a great approach for the beginner investor.
Some people take to day trading because of the flexible lifestyle as a self-employed person. In addition, the practice of assessing and predicting trends can be satisfying if you have a knack for it. But keep in mind it can take years to master your craft and successfully earn a salary for yourself as a day trader. As a beginner, expect to incur more losses and make more mistakes if you decide to trade stocks daily.
Related Reading: Best Dividend ETFs in Canada for 2022
How to pick the best stocks?
Picking the best stocks to invest in can be an overwhelming task, especially if you're a beginner investor. The key to picking the right stocks is to have a good understanding of the company and its fundamentals. You should also do your research on the sector and market, as this will give you a better understanding of potential risks and rewards. But with all this in mind, the ultimate thing to consider is your personal values and goals. What might be a good investment for one person may not be a good investment for another. Here are some tips for beginners:
Understand Your Goals
Before investing in stocks, it is important to understand your goals and risk tolerance level. Are you an aggressive investor looking for high-risk, high-reward opportunities? Or are you more conservative, seeking out conservative investments with lower growth potential? Knowing your goals ahead of time will help you make informed decisions when selecting stocks. In addition, it can help you easily narrow down options.
Do Your Research
Once you have determined your goals, it's time to do some research on potential stocks based on your preferences. Look at financial statements and compare them to other companies in the same industry or sector. Analyze past performance trends and consider current economic conditions; both can impact future stock performance. Additionally, pay attention to analyst ratings and recommendations for individual stocks or sectors as these provide valuable insight into potential investment opportunities.
Part of your journey as a beginner investor is going to be learning how to read financials and assess key metrics. It will feel like a lot at first, but trust the process!
Diversify Your Portfolio
Diversifying your portfolio helps spread risk across different industries or sectors. This reduces overall volatility while still giving you exposure to several markets at once. Although, keep in mind that you should still understand the companies and markets you choose to invest in while spreading your money around.
Related Reading: 5 Best Green Energy Stocks in Canada
What are the best stocks to buy right now in Canada?
Below are 10 of the best stocks for beginners in Canada right now. These are all stable companies from various industries.
1. Royal Bank of Canada (TSE:RY)
Royal Bank of Canada, or RBC for short, is one of the largest banks in Canada with a strong history of profitability and growth. The bank has a well-diversified business mix that includes personal and commercial banking, wealth management, and capital markets activities. RBC is a top pick for investors looking for a high-quality Canadian bank stock.
2. Canada Natural Resources (TSE:CNQ)
Canadian Natural Resources is one of the largest independent petroleum producers in the world, with operations in both conventional and unconventional oil and gas plays. The company has a strong portfolio of high-quality assets and is one of the lowest cost producers in the industry. CNQ is a good pick for energy investors looking for exposure to the Canadian oil & gas sector.
3. Loblaw (TSE:L)
Loblaw is one of Canada's largest food retailers, with a wide network of grocery stores across the country. The company also has a substantial drugstore business through its Shoppers Drug Mart subsidiary. Loblaw is one of the best stocks for beginners in Canada looking to get into the consumer industry.
4. TFI International (TSE:TFII)
TFI International is one of North America's largest transportation and logistics companies, with operations in trucking, package delivery, warehousing and distribution. In addition, TFI International has a strong track record of growth and profitability, and is well-positioned to continue growing in the coming years. TFII is a good pick for investors looking for a diversified transportation stock.
5. Dollarama (TSE:DOL)
Dollarama is Canada's largest discount retailer, with over 1,000 stores across the country. Also, Dollarama offers everyday low prices on a wide range of items, from food and household products to health and beauty items. DOL is a good choice for value-conscious investors looking for exposure to the Canadian consumer sector.
Related Reading: Best Canadian Dividend Stocks
6. Goeasy Ltd. (TSE:GSY)
Goeasy Ltd. is a leading provider of alternative financial services in Canada, with over 250 branches across the country. Goeasy offers consumers flexible financing options for purchases such as furniture, appliances, and electronics. GSY is among the best stocks for beginners in Canada interested in the growing alternative financial services sector.
7. Parkland Fuels (TSE:PKI)
Parkland Fuels is one of Canada's largest independent petroleum marketers and distributors, with operations in retail, commercial, and industrial fuels marketing. Furthermore, Parkland Fuels has a strong track record of growth and profitability, and is well-positioned to continue growing in the coming years. PKI is a good choice for energy investors looking for exposure to the Canadian downstream petroleum sector.
8. Telus (TSE:T)
Telus is one of Canada's leading telecommunications providers, with extensive wireless, wireline, and Internet services across the country. Notably, Telus has consistently been ranked as one of the best providers in terms of customer satisfaction, and offers shareholders solid dividend growth potential. T is a good pick for telecom investors looking for exposure to the Canadian market.
9. Shopify (TSE:SHOP)
Shopify is an e-Commerce platform designed to make it easier for businesses of all sizes to develop, launch, and manage their stores in a powerful and effective manner. The organization features a wide range of themes that merchants can take advantage of to customize their stores the way they want, as well as streamline features such as inventory management and real-time analytics. The platform also provides integration with other software services such as payments and point-of-sale systems. With its user-friendly interface and comprehensive feature set, Shopify has become an attractive option for entrepreneurs looking to build out their online presence. Additionally, its customer support team is highly rated for solving customer queries quickly. All these factors combine to make Shopify one of the best stocks for beginners in Canada.
10. Algonquin Power (TSE:AQN)
Algonquin Power is a growth-oriented renewable power generation and utility infrastructure investment company with a portfolio of 44 operating facilities across North America. Also, Algonquin Power's mission is to produce clean, sustainable energy and provide superior long-term value to its shareholders. The company's 44 operational facilities have a combined capacity of over 1,500 megawatts. Algonquin Power has a strong track record of delivering on its commitments and is well positioned to continue growing its business and delivering superior returns to shareholders.
Related Reading: Best Monthly Dividend Stocks in Canada for 2022
Who should invest in stocks?
Just about anyone can invest in stocks, although there are a few exceptions. For instance, people under the age of 18 are not legally allowed to purchase stocks in Canada. Also, people who have declared bankruptcy or who have certain types of criminal convictions may also be restricted from investing activities.
There are a few different ways to get started with investing in stocks. One option is to open up a trading account and make trades yourself, such as Questrade or Wealthsimple. This option is best for people who are comfortable making their own decisions and prefer self-directed investing. You can also work alongside a professional advisor or broker who can assist with your investments.
When it comes to deciding how much to invest in stocks, there is no one-size-fits-all answer. The amount that you should invest will depend on factors such as your age, available savings, earnings, goals, and risk tolerance. Generally speaking, younger investors can afford to take on more risk because they have more time to recover from any losses. But with that said, young investors shouldn't neglect key financial concepts such as diversifying and keeping some cash on hand.
Investing in stocks can be a great way to grow your wealth over time. If you're not sure where to start, you can always refer back to our list of bet stocks for beginners in Canada above. Pretty much anyone can do it so consider beginning your investing journey today!
Read More: How to Buy Stocks