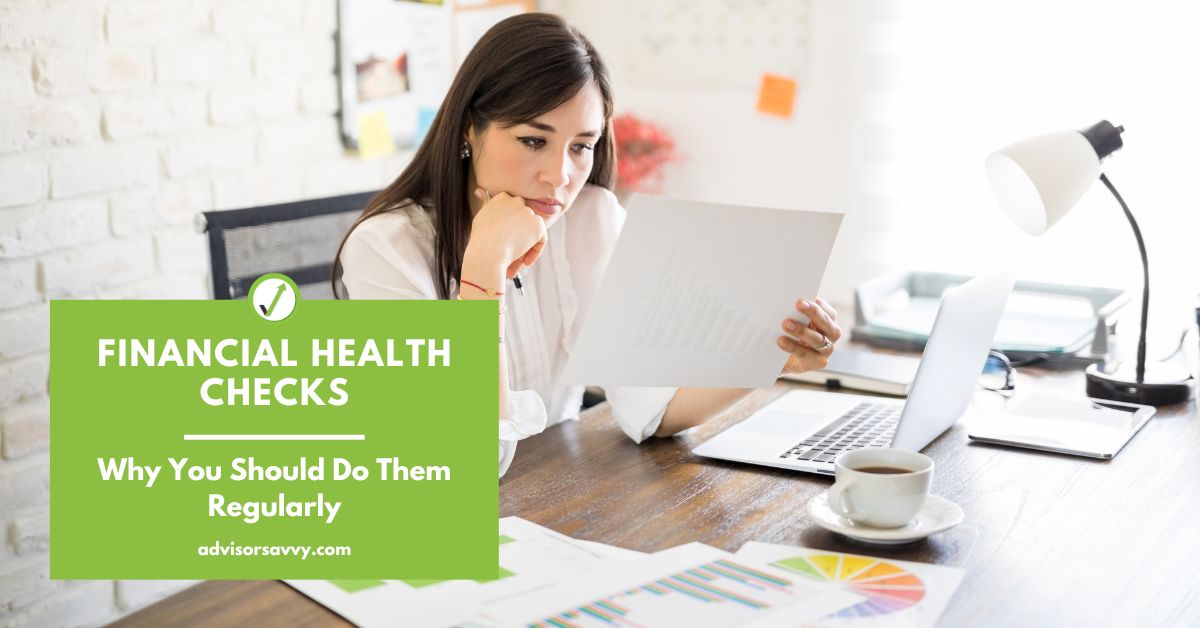 Life's busy, but we make time for the odd doctor's appointment — a health check just to make sure we're alright. But what is a financial health check?
A financial health check is similarly essential, yet easy to forget about. Think of it like a check-up on your financial life, from debt and income to spending and budgeting.
Here's a small example: You have a solid roster of streaming and food delivery services to pick from, but you might pay for subscriptions you don't use as much anymore. Today's average consumer underestimates their subscription spending by $133!
A financial health check would help you catch that before you go years without realizing it. Today, we'll cover the ins and outs of a financial health check, what to look out for, and how to improve your financial health.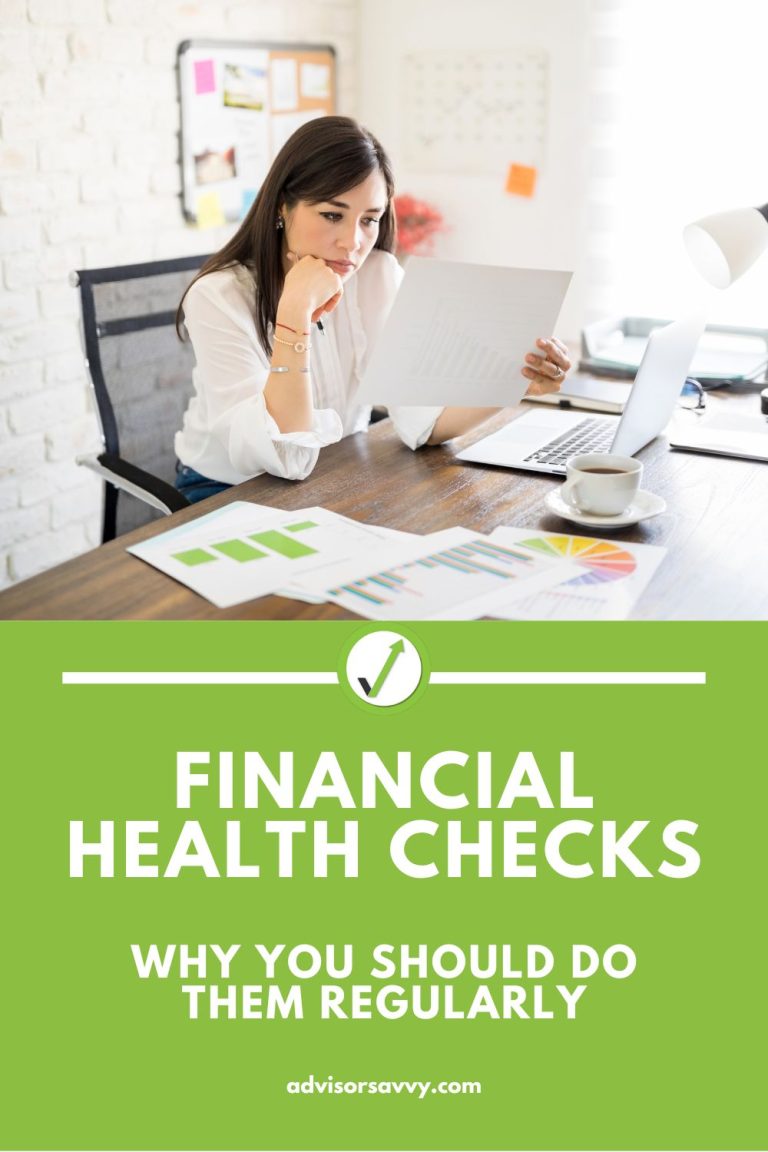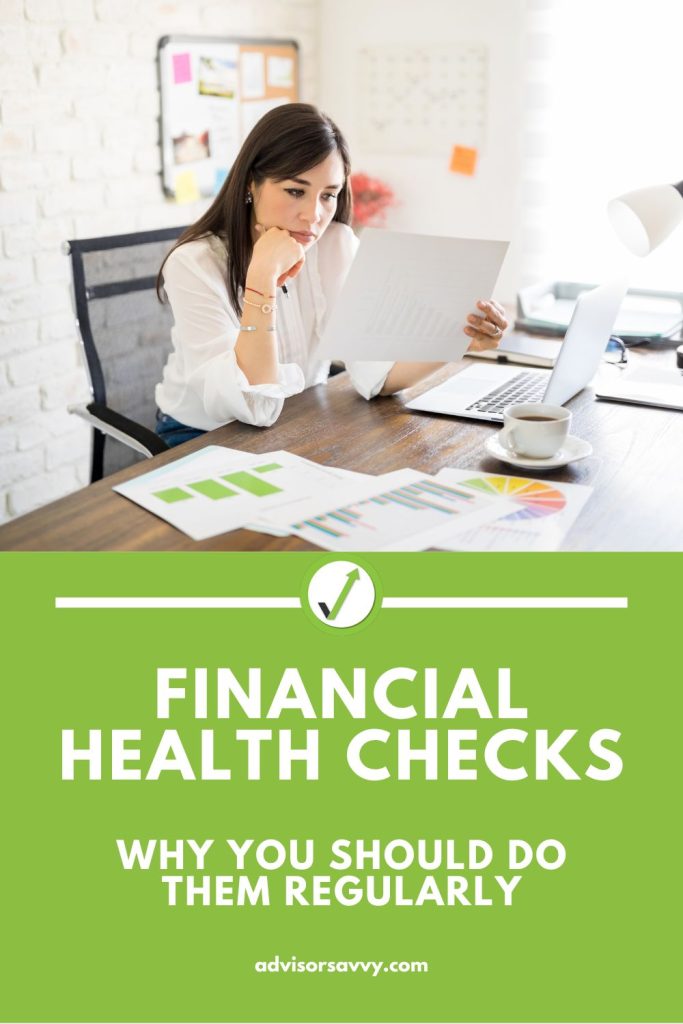 What is included in financial health?
Financial health encompasses the state of every aspect of your finances. This includes debt, income, credit score, investments, savings, budgeting, spending habits, insurance, taxes, and more. Scholars at the University of Melbourne simply define financial health as "the state of one's monetary affairs." Check out the video below for more details:
How do you feel about your finances? Do you spend more than you make? Does one category eat up more of your income than others? How are your stocks performing lately? Financial health answers all these questions and more.
But most importantly? Financial health measures an individual's financial habits and how likely they are to reach their financial goals.
Why are financial health checks essential?
Do your finances stress you out? Of course, they have the power to. A low credit score, trouble getting a mortgage, or living paycheque to paycheque is enough to weigh down on anyone's mental health. But more than that — doctors assert that financial health actually has correlations with physical health. Usually, it's a trickle effect from stress to mental health (anxiety and depression), then to physical health.
Manulife found that those with robust financial health are 25% more likely to feel physically healthy than those with troubled financial scenarios. Turns out financial health can be just as important as physical health!
Scholars link financial stress (a symptom of poor financial health) to physical symptoms like:
Loss of sleep
Headaches and migraines
Unhealthy coping mechanisms like drinking and smoking
Digestive issues
Heart problems
High blood pressure
But beyond the health implications, financial health helps you feel happy and fulfilled. You'll enjoy life more if you feel like you're actively working towards attainable goals like being a homeowner, traveling, saving up for college, and more.
Related Reading: How to Build Your Credit in Canada
How do you check the financial health of an individual?
Your financial health spans so many different areas. It's best to take a day or two to sit with a financial advisor and go over everything together. Whether you start solo or with support, here are some areas of your finances you should look at to check your financial health:
Net worth: This is the value sum of all your assets minus your liabilities (debt). It's not the only way to measure financial health, but you might consider it with other factors. Pro tip? Compare your net worth with the average Canadian net worth.
Significant life changes: Have you recently had a child, divorced, or scored a new job? Or you paid for a massive renovation on your home, or moved into a more expensive rental? Any major life changes like this could impact your financial health. Make sure you note any significant financial gains or losses resulting from a life change.
Goals: What are your financial goals this year? Make a list and note how close you are to achieving them. Some examples include paying off student loans or other debts, finding another source of income, educating yourself on the stock market, and more.
Emergency fund: Do you have at least three months' worth of expenses covered in one account? If not, what's stopping you? Perhaps it's a budgeting strain or lack of income. Or, a life event depleted your emergency fund.
Savings and investments: List your investments and savings accounts. This might include TFSAs, children's education plans, stocks, and other accounts. Consider how much interest or dividends you've accumulated for each one, and pay special attention to investments that might not work for you anymore. In addition, compare your performance year over year.
Insurance: Review existing insurance policies and consider whether you might need a new one or an update. For example, if you recently upgraded the tech in your home, like TVs and computers, you might want to up your home insurance policy to ensure your assets are protected.
Related Reading: What is Life Insurance?
Retirement planning: We're talking about RRSPs, pensions, and overall retirement and lifestyle goals. Examine your ideal retirement date and assess whether your current financial scenario helps you achieve it.
Income: Note your income and compare it to last year. Have you added additional income streams or achieved a promotion? Or were you laid off or experienced a loss of income? Income includes regular employment, side hustles, business income, government benefits, and more.
Taxes: Consider an annual meeting with an accountant or bookkeeper as an aspect of your financial health check. Do you need to catch up on taxes? Consider how much you owe or how efficient your deductions are. This is also a great time to assess your eligibility for tax credits and other government benefits.
Budgeting and spending: Review credit card statements, bank statements, and budget notes to assess your spending habits. If you notice too much money going out, rein it back in with a budgeting plan. For example, expensive electricity bills call for reduced television time. Expensive grocery bills might call for more coupons or attention to sales flyers.
Credit report: You can obtain one free credit report every year with Equifax and TransUnion. Order it and review your existing credit accounts and credit score. This is also a great way to catch any mistakes or discrepancies in your credit report — they do happen! Sometimes, you might notice a debt that doesn't belong to you, so you should inform the agency immediately. A natural next step is to assess your…
Debts and liabilities: Note how much debt you have for every category you can think of, from credit card debt and mortgage debt to payday loans and car loans. Are you making regular progress, or did you experience a setback in your repayment plan?
Assets: Think property, cars, metals, and other investments, along with appreciation and depreciation.
How often should you do a financial health check?
Once a year is a great place to start with your financial health check. Financial advisors and experts across North America agree that a yearly appointment is a great frequency to see your financial advisor. In fact, tax season is a great time to do a financial health check because you're already thinking about your finances. But some experts recommend even more frequent financial health checks if you experience any life changes. It depends on your unique circumstances.
So, what is a financial health check meant to accomplish? Ideally, you want to use it as a precursor to improving your financial habits or making changes so you can achieve your financial goals.
Related Reading: What is Financial Planning?
Healthy Financial Habits
Here are some solid financial habits to consider after your financial health check:
Prioritize debt repayment
Debts are a common stressor that comes up in a financial health check. Credit card debt especially creeps up with compounding interest. Yikes! Your financial health check should show your greatest sources of debt so you can prioritize repayment.
Sometimes, debt repayment is as simple as a new budget plan. But if you feel overwhelmed, consider further action like debt consolidation or even bankruptcy. In these cases, your first step is to consult a financial advisor or a credit counsellor.
Build an emergency fund
You might already have an emergency fund. But did surprise expenses deplete yours this year? It might be time to reallocate some of your budget and beef up your emergency fund. Your fund should have enough money to cover your expenses for at least three months. These savings will help you get back on your feet if you lose your job or experience another financially tumultuous event.
Track spending
Notice one too many shopping trips or Uber Eats deliveries this year? Subscription-topia has tons of consumers spending more than they should. On top of that, groceries are sky-high expensive with inflation. One way to move forward is by tracking your spending. If you notice categories where you spend more than others, at least you're now aware of it. Better late than never!
Use a budgeting app like Mint, or You Need a Budget (YNAB) to keep things organized.
Related Reading: The Best Budgeting Apps And Tools For Canadians
Conduct a financial health check with a financial advisor!
What is a financial health check, and why is it important? Think of it as a method for illuminating every aspect of your finances. You might discover some unsavory spending habits and uncomfortable debts — but awareness is the first step to overcoming them. After all, your financial goals aren't going to achieve themselves!
Step 2? Find your perfect financial advisor to assess your financial health and take one step closer to healthy financial habits.
Read More: 5 Steps to Transforming Your Relationship with Money