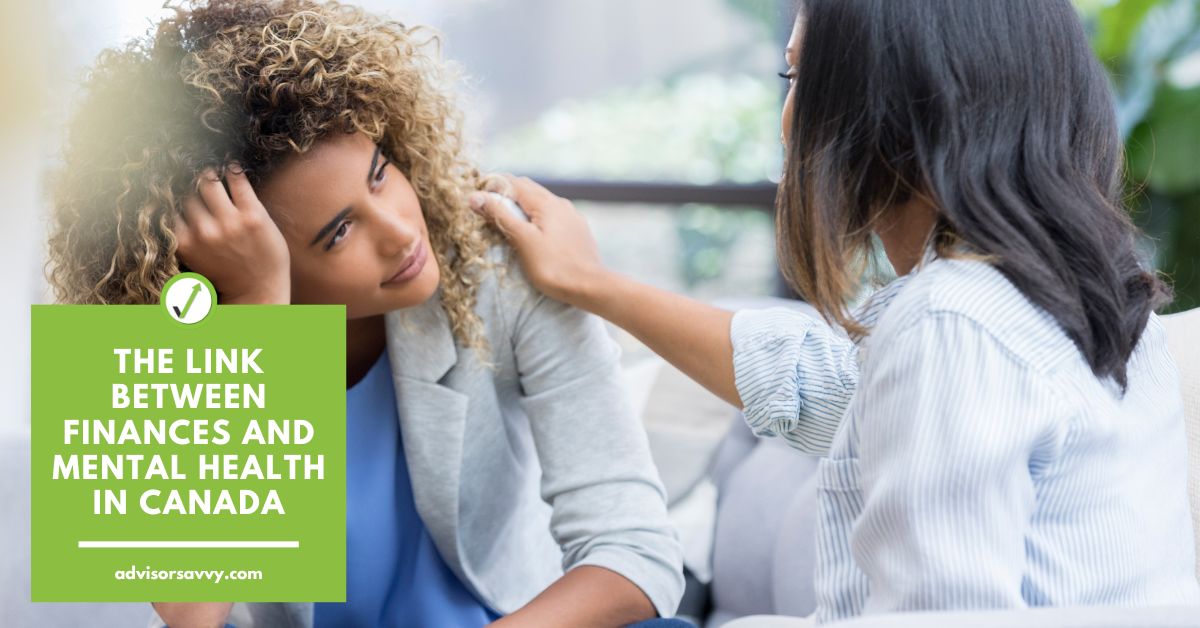 Ever avoided looking at a credit card statement after the holidays? Or ignored your skipped TFSA contribution, again? You're not the only one. Finances and mental health in Canada go hand in hand. Plus, financial stress translates into a host of mental health issues and daily struggles — and money avoidance is only one of them.
Doctors have found links to anxiety, depression, and even psychosis when people experience immense financial turmoil. Tack on inflation, rising mortgage interest rates, and skyrocketed grocery bills? Even the middle-class 9-5er is going to feel some strain.
Unfortunately, financial stress only worsens if you don't deal with it. But if you want to avoid the mental health issues that come as a result, building awareness is a great place to start. In this article, we'll explore the relationship between money and mental health in Canada, as well as how you can take action when you have the money blues.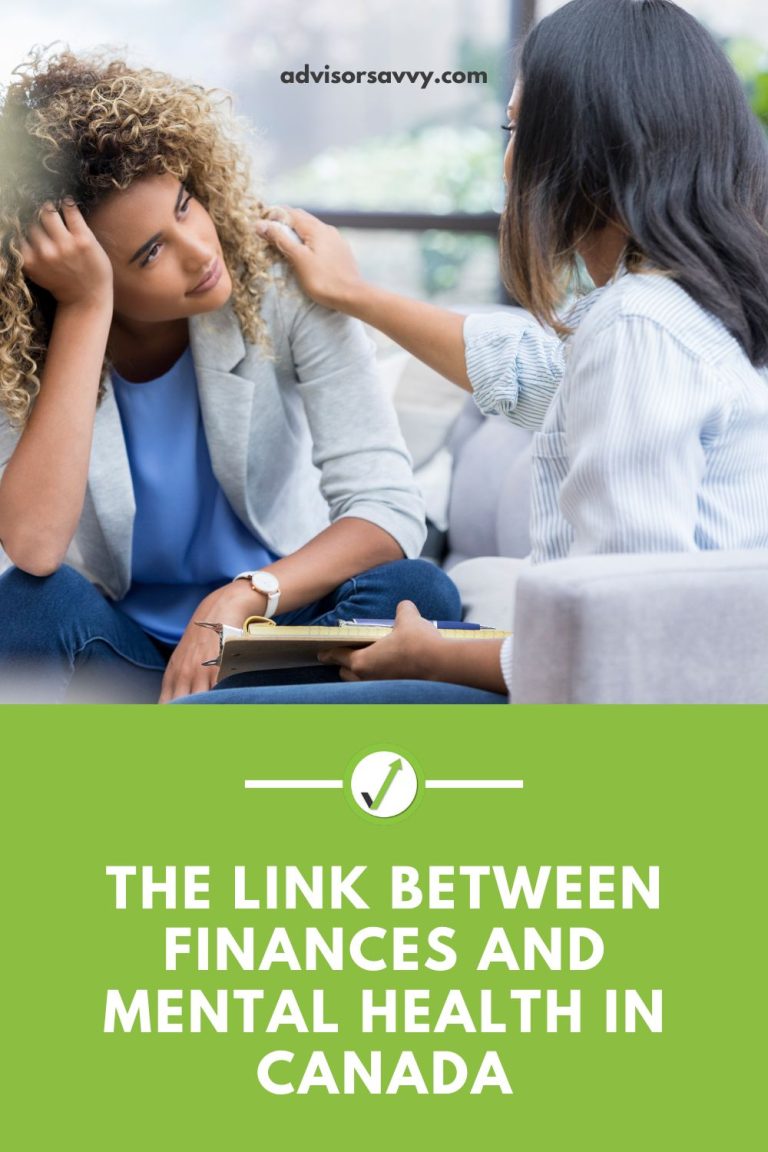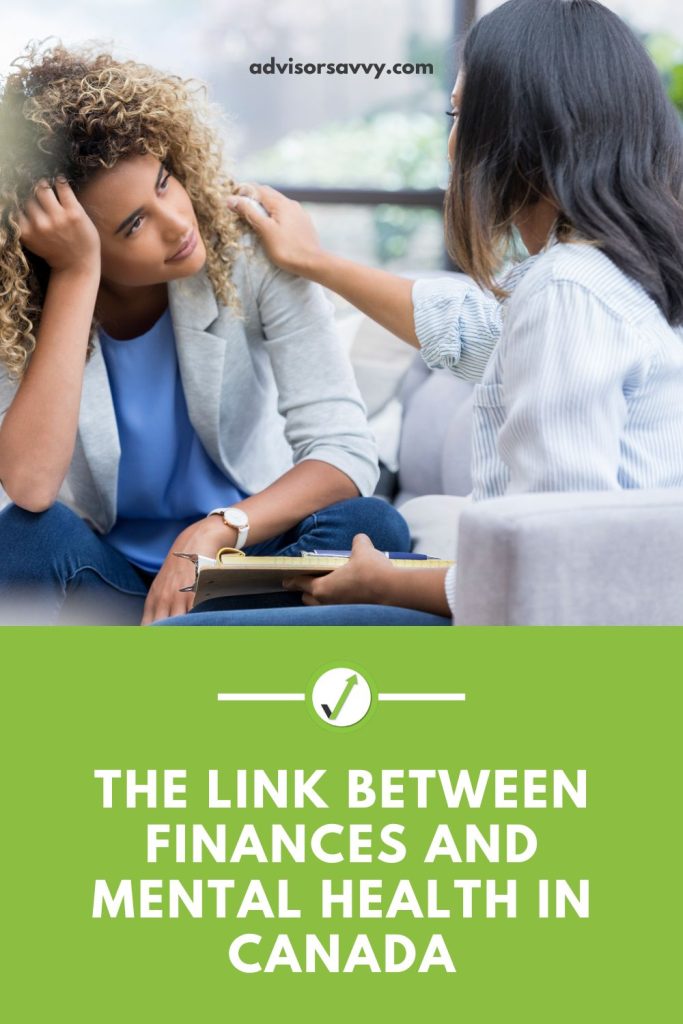 Stats at a glance: How finances affect mental health
FP Canada (the governing body that certifies financial advisors and planners) found that 38% of Canadians see finances as their biggest source of stress. Yes, biggest — even more than health and relationship issues.
So, what's causing all the financial hardship? The Government of Canada lists some ideas:
Household expenses
High debt levels
Inability to save and meet financial goals
Unexpected expenses
Sound familiar? FP Canada's survey actually notes household expenses, specifically grocery and gas prices, as the most impactful. Inflation, rising interest rates, and high rent and property prices closely followed.
Manulife also conducted a survey on their Canadian clients to examine their level of financial stress. A whopping 80% of Canadians described feeling stressed, with 51% feeling a medium level of stress and 28% feeling extreme stress. These stress levels were more prominent in people with lower household annual incomes. All this stress translates to 10 hours per week just worrying about finances — at least for 75% of Canadians last year!
Bottom line? Canadians are stressed about money, no doubt. Now, how does that stress exacerbate or manifest into mental illness?
What is the relationship between finances and mental illness?
The two most common mental illnesses linked to finances are anxiety and depression. We can pick from endless medical studies to demonstrate this, especially regarding debt.
Sociologist Patricia Dentrea et al. examined debt and mental health in older adults. She found a link between being in debt and having symptoms of depression, anxiety, and anger. One study found that debt and depression were most strongly linked in cases of unsecured debt and late mortgage payments. Secured debt, as in mortgage debt, wasn't as commonly associated with depression except for late mortgage payments.
Similarly, another study found a greater link between people with low assets and depression throughout the COVID-19 pandemic. Finally, 1 in 20 people struggling with depression also has immense debt.
As you can see there is a clear relationship between debt and mental illness, specifically depression. But how do you go from financially stressed to downright depressed?
There's an element of shame that exacerbates the stress. For example, Credit Canada found that 34% of Canadians don't want to talk about debt compared to any other financial topic. Sure, it could be because Canadians want to keep their struggles private.
But even in personal reflections, many people try to avoid the financial issues causing them stress — a phenomenon known as "money avoidance." Psychiatrist Judson Brewer describes a "rewarding feeling" people experience when they avoid addressing the "unpleasantness" of their finances. Why? Because your brain is trained to avoid anything that feels painful.
Sound familiar? Maybe you've avoided filing taxes or tossed credit card statements in the trash without even opening them. Avoiding troublesome finances won't make them go away. The problems will pile up, and it's easy to feel even more isolated as things get worse.
Then, there's anxiety. CAMH psychiatrist David Gratzer blames financial stress as a top contributor to Canada's record-high anxiety levels this past year.
Now, does this mean wealth cures your mental illness? It's more complex than that. Treatment may involve a wide range of therapy and medication on top of dealing with your finances. Of course, financially secure people also struggle with mental health issues, but the cause may be something different than finances. The data suggests that low-income households get the brunt of mental health struggles related to money problems.
Managing Financial Stress
Finances and mental health in Canada demonstrate unsettling truths — but not all hope is lost. Mental health professionals, government agencies, and of course, financial planners have plenty of helpful advice to manage financial stress.
Here are some options you could try:
Understand your finances: We know; it's easy to avoid your finances. But once you set some time to address them, it gets a lot easier. One great first step is to build awareness of your financial picture. You could do that with a few of our finance calculators:
Savings calculator: Maps out how much you'll save and gain in interest with customizable contributions over the course of X years.
Loan calculator: Shows you monthly payments and interests for loans with customizable amounts and terms.
Another important awareness step here is knowing your credit score. You can order your credit report for free once a year and examine your existing debt accounts.
Related Reading: Financial Health Checks
Start a budget: Budgets are a great way to regain control of your finances. You might try handy apps like Mint to start, or consult a financial advisor for a more robust budgeting plan.
Meditation, exercise, and self-care: Financial stress is just as, if not more difficult, than many of your other life stresses. You might have a stress reduction or self-care routine already in place — stick to it. One financial planner, Natasha Knox, tells the Toronto Star that a great starting point is to explore what works for your regular stress management. You might introduce more exercise, nature, yoga, or meditation into your schedule to mitigate your stress.
Talk to someone: The Toronto Star interviewed another financial professional for insights into financial stress management. Financial therapist Brenda St Louis advocates for simply "talking" as a way to handle stress. Whether it's a family member, friend, or therapist, talking things out can help you understand your struggles and even learn about alternative perspectives and finance tactics. But sometimes, you need a little extra support from a trained professional — and that's okay!
How many Canadians stress about money?
According to FP Canada's Financial Stress Index, 38% of Canadians claim money is their biggest concern. Financial issues outperformed personal health and relationships at 21% and 19%, respectively. In addition, two out of five Canadians reported feeling less optimistic about their financial future compared to a year ago. One out of three stated financial stress has led to depression, anxiety or other mental health issues.
While this all may seem bleak, the Financial Stress Index provided some hopeful statistics too. Canadians are less likely to say finances are their top concern compared to those who don't work with a financial planner, 15% versus 39%. Furthermore, Canadians are less likely to face mental health issues as a result of financial hardship compared to those who don't work with a planner, 16% versus 36%. In other words, working with a trained professional like a financial advisor or planner can help you reduce mental health issues related to money.
What to do when you feel overwhelmed with finances?
Canada has a whole host of public programs and services to support Canadians with financial troubles and mental wellness. You might explore some of the following offerings:
Debt relief agencies: Agencies like Credit Canada offer free credit counselling services for Canadians struggling to repay debt. You can book time with a credit counsellor and explore budgeting options, debt consolidation, or even bankruptcy.
Courses and financial literacy programs: The Government of Canada offers various financial literacy resources free of charge. Spend an afternoon sifting through some articles or grab a friend and watch a video or two. Here are a few other programs you might consider:
Find a financial advisor with Advisorsavvy: Do you ever feel too overwhelmed to even begin? A financial advisor is a great support system for Canadians looking to start addressing their finances through independent, practical advice. Whether it's addressing debt, overcoming divorce, keeping up with inflation, or planning for retirement, a financial advisor can help you visualize your goals and offer support to achieve them.
Plus, FP Canada's survey found that out of the 43% of Canadians who lost sleep over their finances, a prominent group did not have a financial advisor. Advisorsavvy helps many Canadians find the right financial advisor for their needs — explore financial advisors today!
Which is more important, money or mental health?
The finances and mental health in Canada don't have to be mutually exclusive. The data suggests money, or more specifically, one's financial picture has a profound effect on mental health. But should you sacrifice your mental health for money? Not quite. In fact, they both intertwine as we saw above so you should focus on both to produce an upward spiral for yourself. Still, we recommend getting a handle on your finances as soon as you start to feel nervous or anxious about them. The easiest way to do that is to talk to a financial advisor.