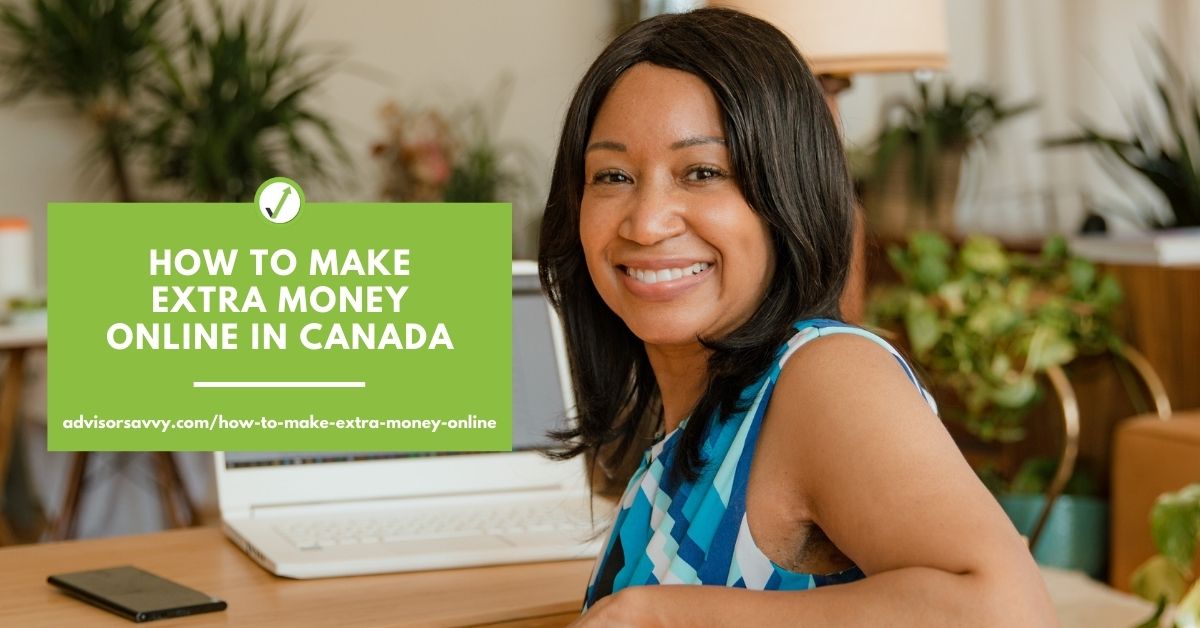 Canadians are struggling financially right now. Between rising inflation and absurd housing costs, it can be a challenge to make ends meet. Fortunately, there are legitimate ways to make extra money online from home. For some, earning income online has turned into a full-time venture. This means being your own boss, more flexibility, multiple income sources, and much more.
Your next question? Probably, "how do I make extra money online?" If you're interested in starting an online hustle, but don't know where to begin, this article is for you. We'll explore the benefits, legitimate ways to start selling services online, and what to watch out for on your journey.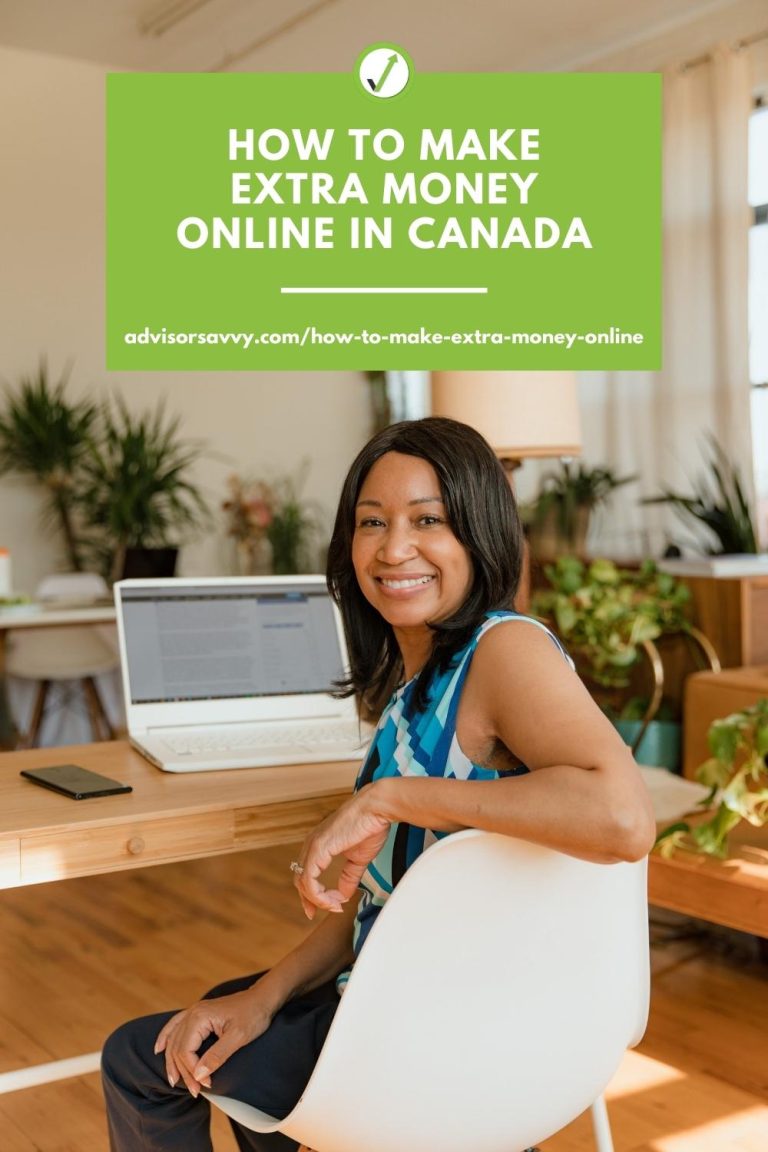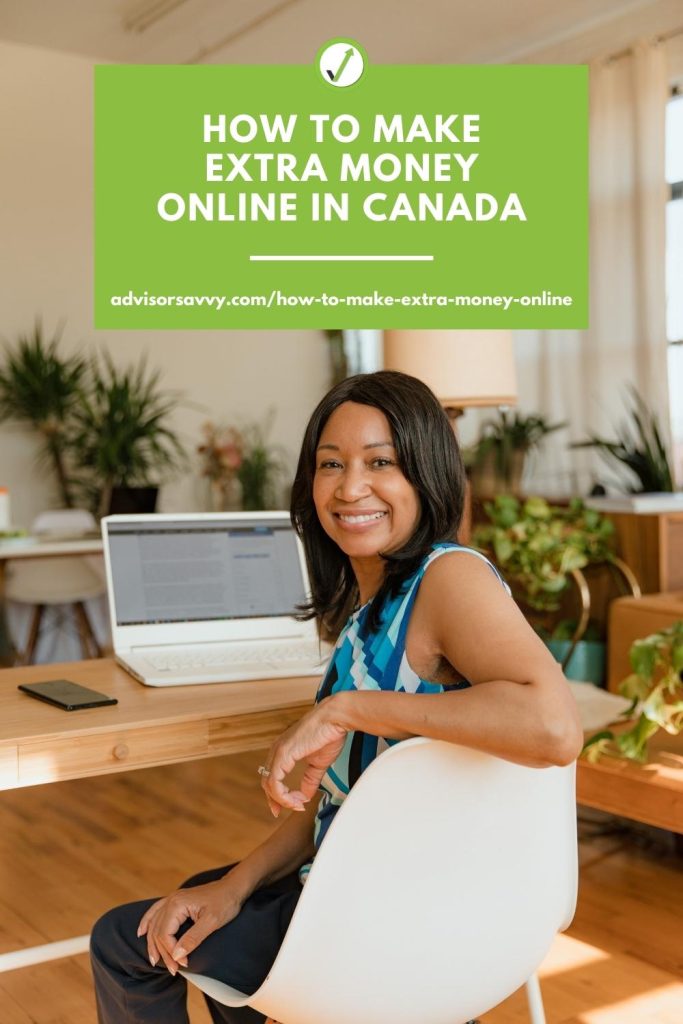 Benefits of making extra money
There aren't many people who would say no to extra money! If you can earn some dollars from the comfort of your home, who's going to say no to that? With that in mind, extra money provides various financial benefits, as listed below.
Pay off debt. If you're carrying debt, extra income can be put towards eliminating it. Once you're debt free, you can begin working towards other financial goals.
Stop living paycheque to paycheque. The 2021 Financial Wellbeing Index from LifeWorks found that 26% of Canadians could not come up with $2,000 for an expected need. In that same vein, the BDO Affordability Index found that almost half (47%) of Canadians live paycheque to paycheque. This puts a lot of financial and emotional stress on an individual. As a result, earning extra income can help you take control of your finances.
Build emergency savings. An emergency fund is an important part of financial health. Without one, an unexpected expense can cause significant issues. In short, extra income can be put towards building an emergency fund.
Increase investments. Most allocate a portion of their income to investing. This could be for retirement, your children's education or any other long-term saving goal. With extra income, you can put more towards your investments. Subsequently, this will help you reach your goals faster.
Upgrades. Does your basement need a renovation? Or maybe you've got your eye on a new phone? Whatever needs upgrading in your life, you can use extra income to finance it.
Opportunity to start a business. Earning money online has become a full-time, profitable business for many Canadians. In a few years, you could have multiple sources of income and be your own boss.
Better quality of life. With some extra money in your pocket, you could take a vacation, pay off old bills, and worry that much less about finances. These things reduce stress, improving your quality of life.
5 ways to make extra money online in Canada
Keep in mind there is no best way to make extra money online. It all depends on what you're good at and have to offer. The deeper you are into your online hustle, you may find more lucrative ways to bring in extra cash.
Here are five real ways to make extra money online today.
1. Take paid surveys
Participating in market research is an easy way to start making money online. Basically, companies pay individuals to participate in their surveys in exchange for money. However, you need to be wary of scams. There are many fake surveys out there that aren't legitimate and do not pay. Here are some trustworthy sites you can start with:
If you decide to venture onto other paid survey sites, be sure to do your due diligence. As mentioned, there are a lot of scams out there. You don't want to invest your time only to not get paid. Or worse, download a nasty virus onto your computer by mistake!
2. Sell your skills on a freelance job site
So many skills are being sold on freelance job sites at this very moment. In fact, you might have some in-demand skills and not even know it! From relationship advice to resume writing to data entry, freelance job sites are infinite. Fiverr, Freelancer, Upwork, TaskRabbit, and 99 designs are all legitimate websites for selling freelance work. You can start by looking at what others are doing and determine what skill of yours would be best to sell online. One great thing about these websites is you can typically set your own price and limits.
3. Become a virtual assistant or tutor
Virtual assistants have become really important in the gig economy. Many individuals and businesses rely on them to complete simple tasks remotely. A virtual assistant has to be a jack of all trades. They offer services such as managing social media, basic bookkeeping, managing calendars, creating content, email management, and much more.
Another similar option is becoming a tutor. This is exceptionally viable for those who are good with academics. However, you don't need to be an expert to teach others. People skills and patience are important too. You can also teach English online with little to no experience.
If you're interested in being a virtual assistant or tutor, signing up with Fiverr or other similar platforms mentioned above is a great starting point. For English tutors, you can consider websites like VipKid and Palfish.
4. Offer proofreading or transcribing services
Do you have a natural way with grammar and words? If so, an online hustle of proofreading and/or transcribing could be for you. Proofreading is the process of reading documentation and providing edit suggestions, such as grammar, accuracy, and formatting. Transcribing is the process of listening to voice recordings and putting them into written words. A number of industries require these services, including the medical and legal fields.
If you are multilingual, proofreading and transcribing could be particularly lucrative. In Canada, if you are fluent in English and French, you can proofread and transcribe anywhere. In addition, you may also find opportunities for translation or interpretation.
For proofreading and transcribing services, there aren't a lot of portals specifically for this purpose. Rather, you'll have to find jobs yourself and build a brand over time. Good places to start are Upwork, Fiverr, and other similar platforms, as mentioned above.
You may start out with proofreading and transcribing, but there are so many places to go. Copywriting, teaching English/other languages, and even communications could be services you offer down the road once you hone and perfect your skills. Think of how much is written in our modern world. The opportunities are infinite!
5. Rent out your car
If you own a car, you can use it to make extra cash. You can rent out your car to others using Turo. A great thing about using Turo is its passive income — you don't have to do anything to earn income other than lending your car.
You can also use your car to deliver food or offer taxi services. DoorDash, Uber/UberEats, and Instacart are all great starting points. Unlike Turo, you have to put in the time to make money this way. However, you can set your own hours.
Other side jobs to make extra money online
With remote work becoming mainstream and the rise of the Internet over the last decade, there are tons of legit ways to make extra money online. The above were the easiest to get into, but you might find something else that's better suited to you. This is especially true if you have unique skill sets, education, or resources. Start by asking yourself, what can I do to make extra money online? In short, do your research to find jobs, but remember to be cautious of potential scams or other cyber dangers.
Red flags to keep on your radar
The Internet is a limitless place. For this reason, you can't trust everything that's out there. In fact, you're probably going to come into contact with scams and other shady activities. Here are some red flags to watch out for:
Suspicious promises. As the old saying goes, if it's too good to be true, it probably is. Watch out for unrealistic pay, 100% guarantees, and anything else that doesn't seem within reason.
Multi-level marketing (MLMs). Also known as pyramid schemes, MLM is a marketing tactic where businesses sell to family and friends. They also try to recruit others into the program. In some rare cases, MLMs are perfectly legitimate, and people do make money — but they're controversial for a reason. Some organizations are illegally run and others leave out a lot of crucial information when onboarding. In general, it's best to steer clear of MLMs.
Security. Venturing out into the world wide web has extra security risks. Be careful who you share personal information with. Also, consider installing virus software onto your computer. When you become more established, you may want to consider business insurance that protects you from data breaches as well.
Put in the work
On the surface, making money from home might seem simple. However, don't underestimate the work that goes into it — especially if you want to start a long-term business. Ultimately, you will likely make mistakes on your journey, but that's all a part of the process. Now that you know where to begin, it's time to roll up your sleeves and put in the work!
---
Your financial situation is unique, and we can help you find the best advisor for your needs. Just fill out our short questionnaire.