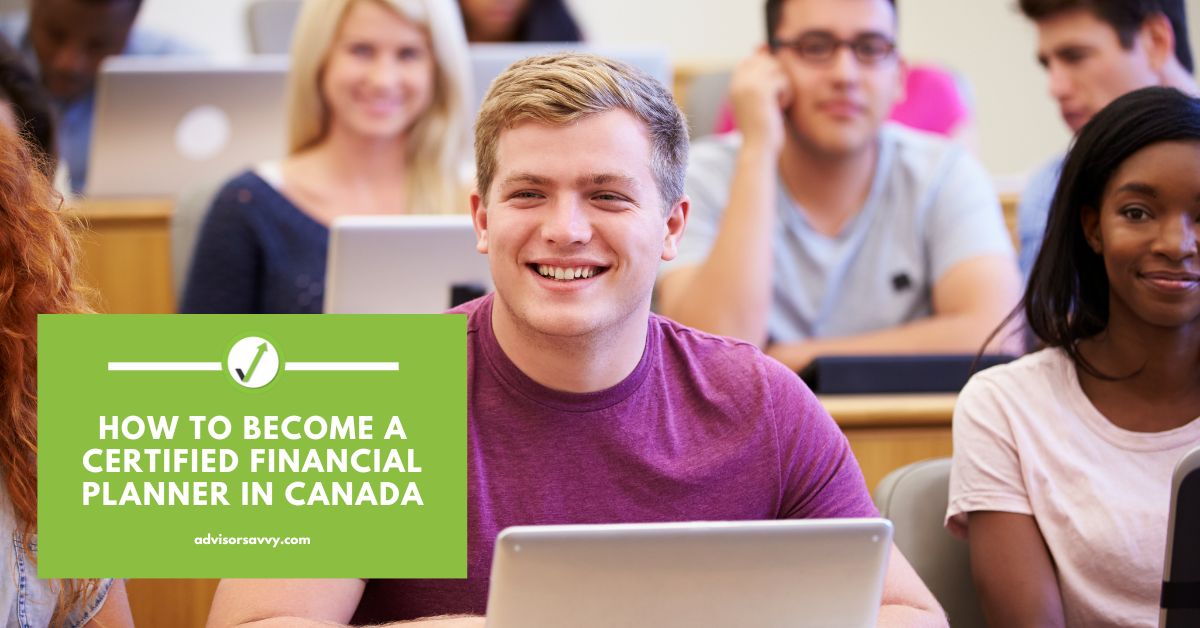 There are a ton of financial designations available in Canada, one of which is a certified financial planner. Becoming a certified financial planner in Canada can be a very fulfilling experience. It is a demanding process that requires hard work and determination, but the end result is worth it. In addition, the profession aims to help others with their finances which can be a rewarding career path.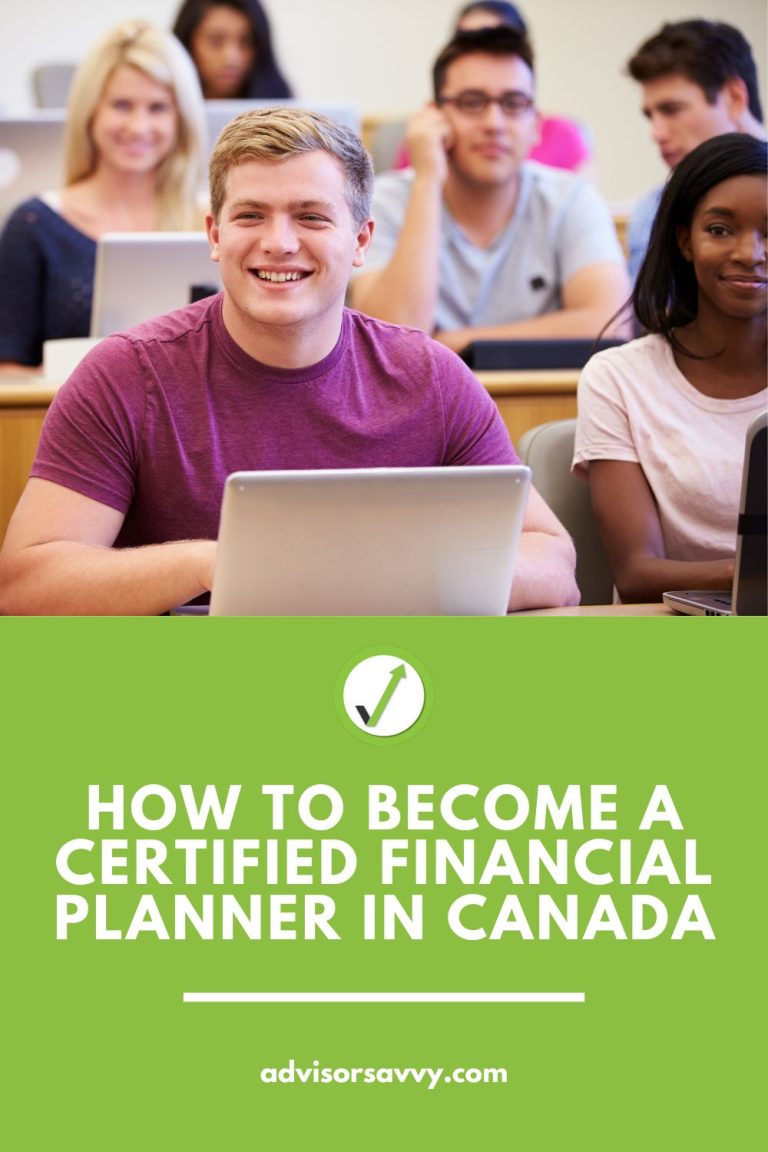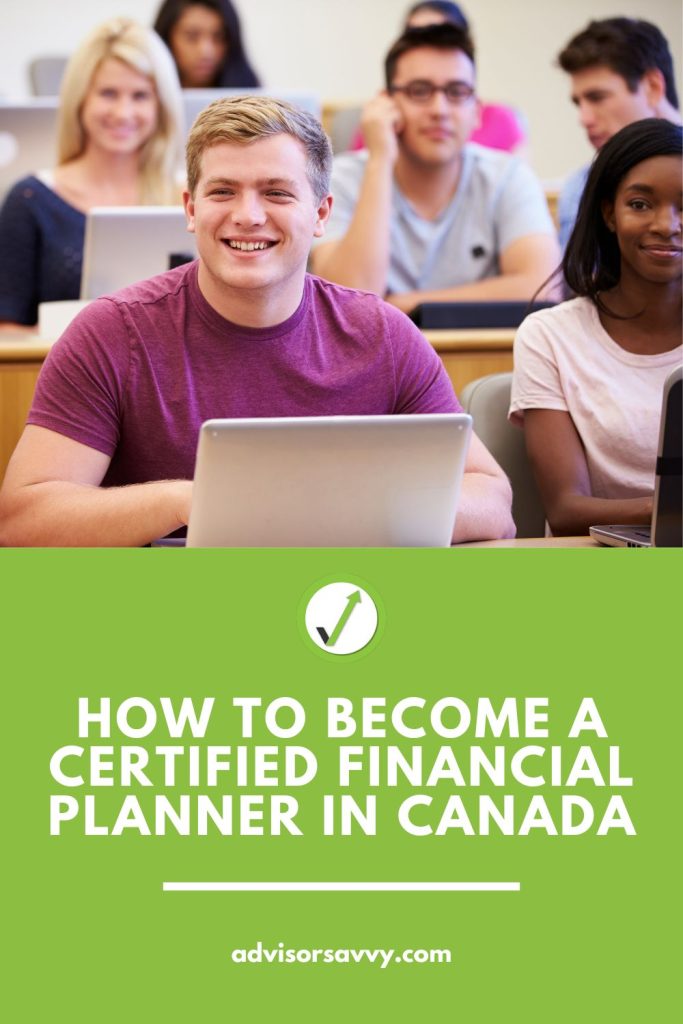 This article will outline the steps necessary to become certified. As well as how much can be earned by doing so. If you're looking to make a career out of helping others with their finances, read on!
What is a certified financial planner in Canada?
A certified financial planner is a professional who has the specialized expertise and training needed to provide financial advice to individuals and organizations. These professionals typically hold degrees in finance or related fields. They have extensive knowledge of both the financial markets and various investment options.
Certified financial planners are required to take a rigorous certification exam. It tests their knowledge of all aspects of personal finance, from tax planning to retirement planning. In addition to providing the financial guidance, certified planners work closely with their clients to help them stay on track with their savings goals, minimize debt, and plan for future expenses. In other words, these experts help their clients devise a plan for their finances and work towards achieving their goals. Anyone looking for expert advice on managing their personal finances would be well-served by working with a certified financial planner in Canada.
Related Reading: How to Find and Choose a Financial Planner
Do you need a degree to be a CFP in Canada?
Yes, in order to become a Certified Financial Planner (CFP) in Canada, it is necessary to hold a bachelor's degree. This requirement was recently introduced as of April 1, 2022. It was initiated as part of ongoing efforts to ensure those who hold this designation have the necessary skills and expertise to provide comprehensive financial planning services to Canadian consumers.
In addition to possessing a college or university degree, individuals must complete an approved curriculum program specific to CFP certification. Plus, achieve professional experience in the financial planning industry. Institutions that offer such programs can be found both in person and online throughout Canada. Those interested in pursuing this career path can do so regardless of where they reside or work.
Ultimately, obtaining CFP certification demonstrates one's dedication and commitment to providing high-quality financial planning services to Canadians. If you are considering becoming a CFP in Canada, it is essential you start by earning a relevant bachelor's degree, completing appropriate coursework and professional experience requirements.
Related Reading: Digital Marketing Strategy For Financial Planners
How much does a CFP make in Canada?
On average, certified financial planners make just under $80,000 a year. On the low end, a CFP earns $55,000 per year. But on the high end it can be north of $100,000. Given that a certified financial planner is an expert and highly educated, there is high earning potential.
While being a CFP is a lucrative career path, don't underestimate the work and responsibility involved. Getting the designation is a challenge in itself. Then, once you enter the industry, you have to ensure you're behaving responsibly and ethically. Remember, CFPs advise clients on their money — it's a big job!
How to become a certified financial planner in Canada
If you're looking to become a Certified Financial Planner (CFP), you'll need to follow a strict set of steps to obtain certification. Here, we outline the six steps necessary to earn your CFP designation.
1. Complete a FP Canada-Approved Core Curriculum Program or FP Canada-Approved Core + Advanced Curriculum Program
The first step is to enroll in an approved curriculum program offered by FP Canada, which will provide you with the essential knowledge and skills to become a successful financial planner. This can be done either before, at the same time, or after completing the FP Canada Institute's IPE course.
2. Complete an FP Canada-Approved Advanced Curriculum Program
The next step involves enrolling in an advanced curriculum program that focuses on more specialized areas of financial planning. Again, this step can be completed either before, at the same time, or after finishing the IPE course.
3. Join the IPE course
Once you have completed the prerequisite courses, you can move on to the next step: completing the Introduction to Professional Ethics (IPE) course. Offered by the FP Canada Institute, this course provides a comprehensive overview of ethics-related topics that are vital for success in the field of financial planning. With its clear frameworks and engaging case studies, the IPE course will help prepare you to pass the CFP certification exam. Plus, it will help you thrive in your career as a certified financial planner in Canada.
4. Enroll in the CFP Professional Education Program
Through this program, students learn how to apply the knowledge gained through their Core and Advanced Curriculum courses to real-world financial planning scenarios. In essence, this is the hands on component of the certification process.
While technical content is essential for effective financial planning, focusing on achieving a deep understanding of client needs, developing strong communication skills, and maintaining the highest standards of ethical responsibility are also critical components of successful financial planning. The CFP Professional Education Program helps to build these key soft skills through interactive case studies. These exercises allow students to develop insights beyond technical knowledge.
Additionally, this program maintains the highest standards of professional responsibility and ethics. Students can feel confident in their knowledge and capabilities as financial planners.
5. Pass the CFP Exam
To become certified as a CFP, you must pass the CFP exam. This exam consists of a combination of multiple-choice and constructed response questions that cover a variety of topics within financial planning. The exam is six hours long and is administered via computer at testing centers or through online proctoring. It is offered in both English and French, and is typically taken by candidates who have already completed the required educational coursework and experience components of the CFP certification process.
To prepare for the exam, you should familiarize yourself with the content areas included in the FP Canada Blueprint: CFP Exam, as well as study strategies and exam-taking tips from past test-takers.
6. Apply for CFP Certification
To become certified as a CFP professional, you must have at least three years of relevant work experience in the financial planning industry. This experience may be gained in various roles, including advising clients on their financial goals, developing and maintaining investment accounts, or managing complex financial transactions.
Once you have completed all of the necessary prerequisites above, you can apply for official certification with the CFP Board. The application process involves submitting your detailed course transcripts as well as documentation of your professional experience. If your application is approved and you meet all other requirements for certification, then you will be recognized as a Certified Financial Planner (CFP) professional. With this designation, you can build on your skills and expertise to serve your clients with confidence and help them achieve their financial goals.
Maintaining CFP certification also requires a commitment to ongoing learning and professional development. To this end, CFP professionals are required to complete 25 hours of continuing education every year, so they can stay up-to-date on the latest trends and best practices in the field.
How long does it take to get CFP in Canada?
It typically takes 3 to 4 years to become a certified financial planner (CFP) through FP Canada. This process includes a range of educational and professional requirements. Including completion of the FP Canada-Approved Core Curriculum Program and CFP Examination, as well as 3 years of relevant work experience. Additionally, candidates must meet eligibility requirements related to ethics and continuing education to maintain their designation.
Becoming a financial professional
If you're looking to embark on a career in the financial industry, there are a number of choices to consider. One option is to become a certified financial planner (CFP) which can open up a variety of career paths and opportunities.
However, there are other well-respected financial professions that may be a better fit for your skills and interests. Some options include becoming a wealth manager, investment banker, stockbroker, or personal financial advisor. Each position has its own unique challenges and rewards, so it's important to carefully research your options before making any decisions about your career path.
With the right training, dedication, and passion, you can succeed in any field in finance. Whether you choose CFP or another route, the key is to keep pushing forward and pursuing your professional goals. Good luck on your career journey!
Read More: How to Become an Advisor in Canada