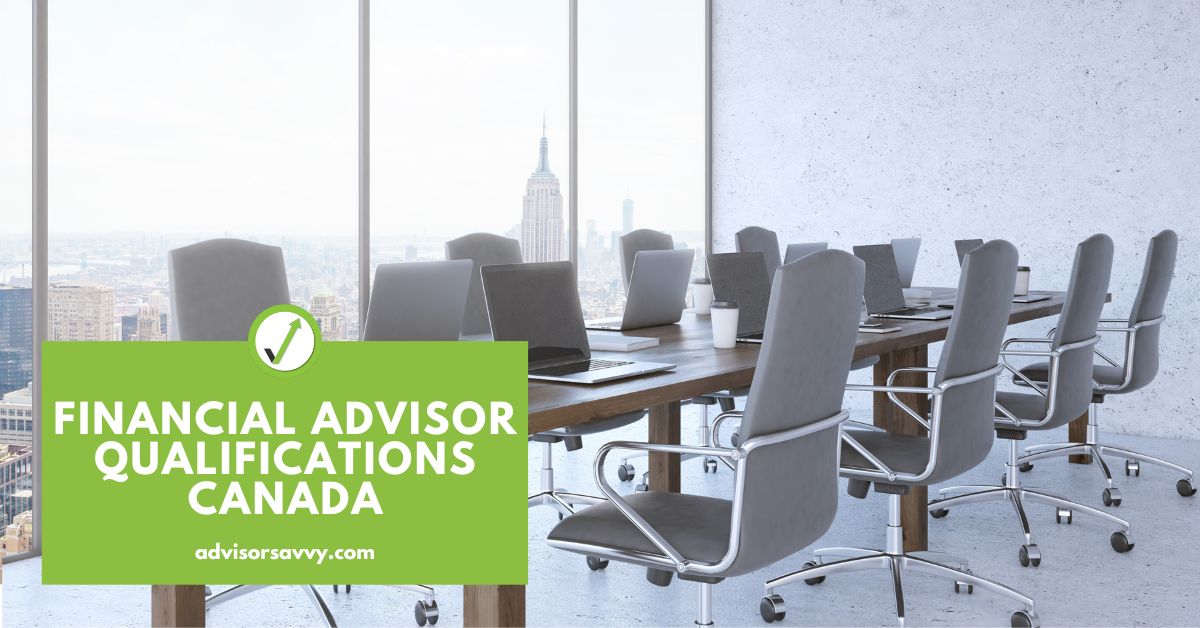 Making sound financial decisions is important for individuals and families, which is why many Canadians work with a financial advisor. But what are the qualifications of a financial advisor in Canada? How do you know if an advisor is right for you? Education is just one thing to consider, but there's also experience and the dynamic you have with the advisor. This blog post will explore the financial advisor qualifications in Canada and provide tips on how to find the right professional for your needs.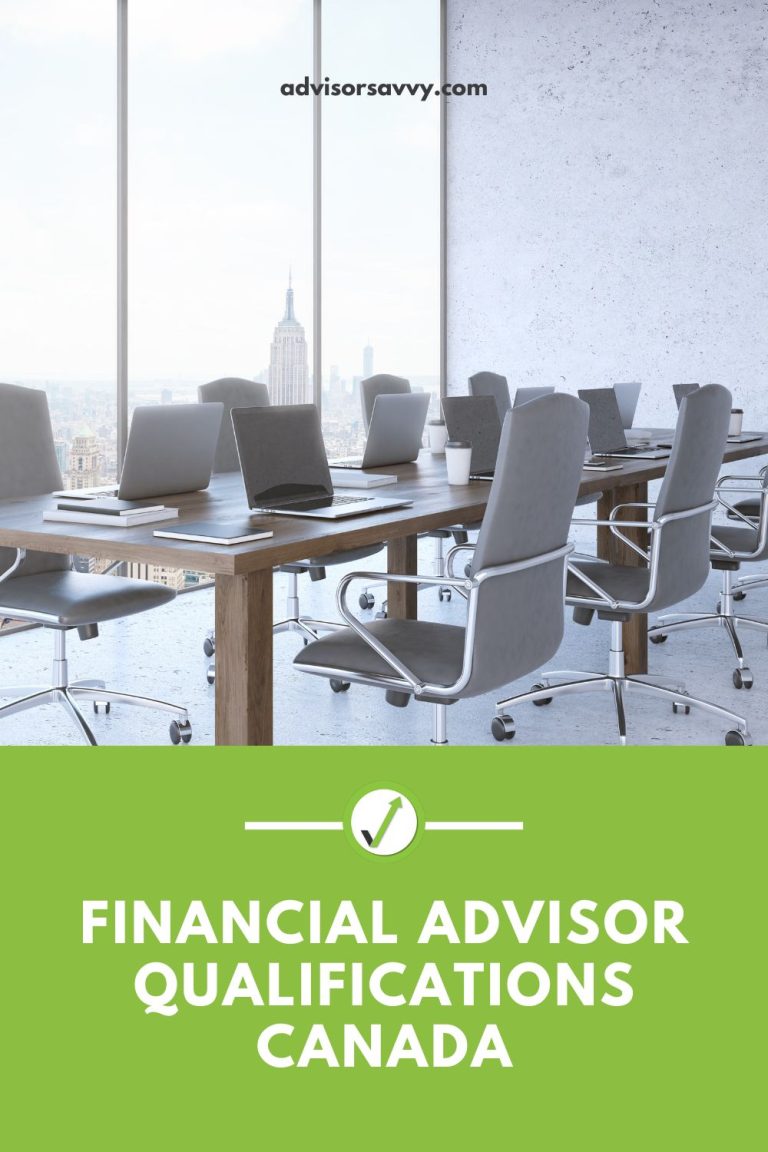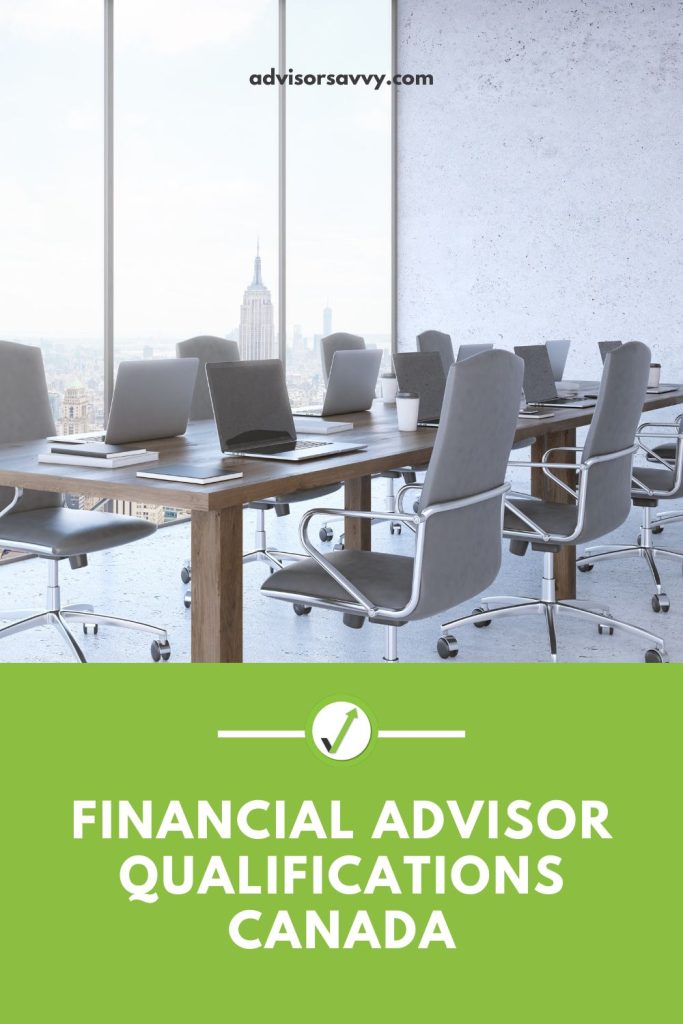 What is a financial advisor?
A financial advisor is a professional who provides guidance and advice regarding financial matters. These advisors can assist individuals, families, or businesses with everything from budgeting and saving to investing and tax planning. Their objective is to help their clients achieve their financial goals by offering expert insights, recommendations, and strategies.
Financial advisors work one-on-one with their clients. They get to know them individually in order to tailor their services specifically to each person's needs and circumstances. Thus, financial advisors are an essential resource in helping people manage their finances more efficiently and effectively over time. However, it's important that the client and financial advisor have good rapport and trust.
Whether you need basic budgeting tips or complex investment advice, a qualified financial advisor can help point you in the right direction. If you're looking for some guidance when it comes to your money, consider turning to a professional financial advisor. They can help you get on track towards meeting your financial goals and create a solid plan for the future.
Related Reading: What is Financial Planning?
Top 5 financial advisor qualifications in Canada
When it comes to financial advisor qualifications in Canada, there is no single path to success. Rather, there are a number of different certifications, educational paths, and career experiences that can help you to become an effective and skilled professional.
Some of the most common certifications for financial advisors include the Certified Financial Planner (CFP), the Registered Financial Planner (RFP), the Personal Financial Planner (PFP), and the Certified Investment Manager (CIM). Each of these financial certifications indicates a certain level of specialization or expertise in monetary planning and advising. Let's take a closer look at the top 5 financial advisor qualifications in Canada below.
1. Certified Financial Planner
One of the most well-regarded certifications is the Certified Financial Planner designation. The certification is overseen by the Financial Planning Standards Council (FPSC). To obtain this certification, candidates must complete advanced academic studies, gain qualified work experience, and pass a rigorous set of national board exams covering topics. Including estate planning, tax compliance, insurance basics, investment strategies, and many others.
With a CFP certification under your belt, you will be able to provide comprehensive financial planning services to individuals and families. As well as businesses and organizations seeking guidance on managing their money.
2. Registered Financial Planner
This certification is overseen by the esteemed Institute of Advanced Financial Planners, or IAFP for short. The RFP program is a rigorous and intensive process that involves extensive academic coursework, peer review of financial reports and analysis, and numerous exams.
By achieving this certification, financial advisors demonstrate their commitment to providing expert advice and guidance on issues related to personal wealth management and growth. Whether you are an experienced financial advisor seeking to further your career or simply want to seek out a professional who can help you manage your finances more effectively, an RFP certification can be a valuable resource.
3. Personal Financial Planner
One of the most widely recognized certifications is the Personal Financial Planner (PFP) designation. It indicates that an advisor has the knowledge and skills to address all aspects of a client's financial situation.
To earn this designation, advisors must demonstrate their proficiency across key areas such as risk management, taxation, retirement planning, estate planning, and investment management. Additionally, they must be able to articulate a holistic approach to financial planning. Plus, effectively communicate with clients to create customized financial plans that meet their needs.
In addition to providing foundational knowledge about key concepts in financial planning, the PFP Professional Competency Profile outlines the unique responsibilities, skills, and abilities expected of certified professionals.
4. Chartered Investment Manager
This certification is specifically designed for professionals who work with individual investors to manage private portfolios. To obtain this designation, candidates must complete an intensive program prescribed by the Canadian Securities Institute. They are a respected organization in the field of personal investment management.
After completing the program, individuals can register with the Investment Industry Regulatory Organization of Canada (IIROC). This entity regulates trading activities in securities and other investments within Canada.
Given its many benefits for investment managers working with individual clients, the CIM certification is ideal for those focused on helping others achieve their financial goals through the prudent management of their portfolios.
5. Chartered Financial Analyst
This designation is well-regarded in the financial industry for its comprehensive focus on investment portfolio management and analysis. In order to earn your CFA certification, you will need to complete a rigorous training program. It covers topics such as investment evaluation, institutional money management, and equity analysis. The CFA designation is notorious for being challenging academically. It is widely regarded as one of the hardest financial designations in Canada. You can definitely trust that these experts know their stuff!
Additionally, candidates need to pass multiple exams. Thereby demonstrating proficiency in not only knowledge of these key topics but also in the practical application of your skills. The CFA certification is an excellent choice for financial analysts who want to pursue specialized work in portfolio management or equity analysis.
Related Reading: Financial Designations Canada
What qualifications should a financial advisor have?
When choosing a financial advisor, there is no one qualification that is universally required or ideal. That being said, it is important to look for certain qualities in your advisor. Such as education in finance, economics, or business; experience working in the financial industry; and testimonials from previous clients. These kinds of qualifications can help to ensure you are working with someone who understands complex financial concepts, has the knowledge and expertise to provide valuable advice, and who has a proven track record of success.
Ultimately, when choosing a financial advisor, customers should consider all available information and make an informed decision based on their unique needs and goals. Don't forget to consider rapport and trust too!
Related Reading: How to Become an Advisor in Canada
Do you need a degree to be a financial advisor in Canada?
While there is no single set of financial advisor requirements that every employer looks for, most professionals in this field have a university degree in finance or economics, at the very least. Additionally, having prior experience working in the financial industry can be helpful in landing a job as a financial advisor.
Whether you want to work as an independent financial consultant, or you prefer a position at a bank or other financial institution, having specific certifications is crucial to demonstrating your knowledge and skills in the field. Ultimately, whether you need a degree to be a financial advisor really depends on the type of career you want to pursue and the role that you are aiming for.
As a potential customer, it boils down to your specific needs. Is it important to you that the financial advisor you hire has a degree? If so, then be sure to include this on your list of must haves. On the contrary, if you prefer a financial advisor with tons of experience, but not necessarily a degree, then that's okay too.
Related Reading: Financial Planning Tips For Students And Young Professionals
Choosing a financial advisor
When it comes to choosing a financial advisor, there are many factors to consider. Not only is this decision a highly personal one, but it is also one that should never be taken lightly or overlooked. After all, your financial advisor will play an important role in managing and protecting your assets. Their experience and qualifications should always be considered.
Some key considerations when choosing a financial advisor include their level of expertise, the services they offer, and the fees they charge for their services. You may also want to research their reputation and get recommendations from trusted friends or colleagues who have worked with an advisor in the past.
At the end of the day, you should choose an advisor whose values align with your own. And whose approach makes you feel comfortable and confident in your investment decisions. By taking the time to do your due diligence when selecting a financial advisor, you can ensure you are making a choice that meets all of your needs and goals.
Read More: How legitimate is financial coaching?