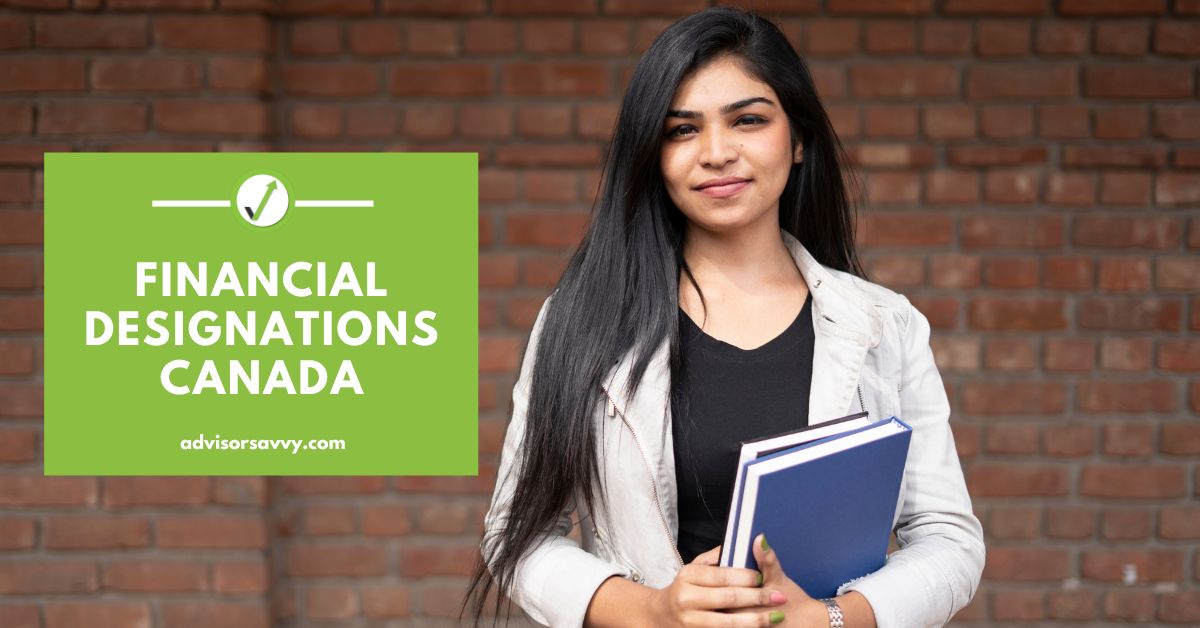 As Canadians, we take pride in our financial system and the various designations that come with it. After all, our financial system wouldn't be possible without the experts behind it. From chartered accountant to investment advisor, these titles convey a level of professionalism and expertise that we as consumers can trust. In this blog post, we'll explore some of the most popular financial designations in Canada and what they can offer you. We'll also discuss how to earn these designations and the requirements involved. Whether you're looking to earn a financial designation or learn about certifications for potential financial advisors and experts you want to hire, read on to learn more!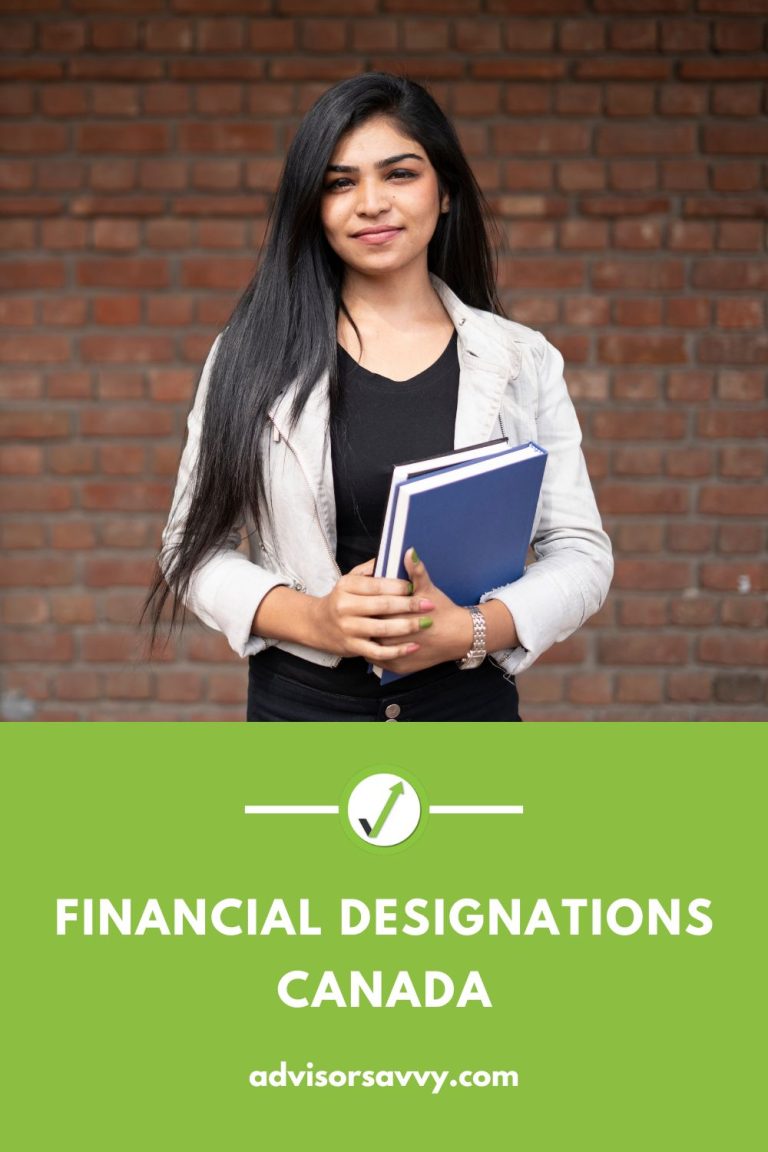 What are financial designations in Canada?
Financial designations are highly sought-after credentials in the field of finance. These special certificates and degrees allow professionals to demonstrate an advanced level of expertise in their chosen area, whether it's corporate finance, tax planning, economics, financial analysis and more.
In order to earn these designations, individuals typically complete rigorous coursework and exams designed to assess their knowledge and skills. Once they have achieved their designation, professionals with these credentials can carry out specialized work for clients, offering them superior guidance and expertise in key financial areas.
Often, financial designations provide a level of credibility to individuals working in the field. For instance, someone looking for a financial advisor may be more inclined to work with someone who has a designation. In addition, if you're looking to enter the finance job market, obtaining a financial designation is a great way to get started.
Related Reading: Types of Investment Accounts in Canada
7 Types of Financial Designations in Canada
With so many financial designations in Canada, it can be hard to understand the differences and what each program has to offer. Let's take a look at 7 different designations available to Canadians below.
1. Certified Financial Planner (CFP)
The Certified Financial Planner designation is globally recognized and outlined by the Financial Planning Standards Council. The CFP demonstrates to employers and clients the individual has the ability to conceptualize a financial plan designed and catered specifically to them.
The prerequisites and application requirements for the CFP designation include:
Completion of an approved financial planning program
Passing grade of the CFP Exam
Agreement to abide by the CFP Code of Ethics
2. Chartered Investment Manager (CIM)
CIMs are investment professionals who manage the design of a disciplinary financial program portfolio for high-net-worth and institutional clients. Some CIMs also work in fund management as equity traders or mutual fund wholesalers. The CIM designation is granted by the Canadian Securities Institute, and CIMs can register as portfolio managers, advising representatives, or associated advising representatives. CIMs specialize in advanced money management and investment strategies.
The prerequisites and application requirements for becoming a CIM include:
Completion of a recognized program in investment management or a related field, such as finance, accounting or economics
Three years of relevant experience, including two years in a supervisory role
adherence to the CICA's Code of Ethics and Professional Conduct
3. Chartered Professional Accountant (CPA)
Chartered Professional Accountant is a financial designation that is utilized in many areas of finance, but mainly in accounting firms. Although, CPAs also work for corporations, charities, not-for-profits and help clientele with taxation, bookkeeping, and consulting. The CPA designation focuses on accounting, auditing and taxation more so than finance or economics.
To become a Chartered Professional Accountant in Canada, you must meet the following requirements:
Complete a bachelor's degree in accounting or related field
Pass the Common Final Examination (CFE)
Complete at least two years of qualifying work experience
Meet CPA Canada's professional ethics and conduct standards
4. Registered Financial Planner (RFP)
The Registered Financial Planner designation from the Institute of Advanced Financial Planners is for professionals who want to show an advanced level of commitment through continuous education.
In order to have a Registered Financial Planner designation in Canada, you must meet the following requirements:
Have a degree or diploma in finance, accounting, economics, or a related field
Complete the Canadian Securities Course (CSC) and the Mutual Funds Exam (MFE)
Pass an ethics exam administered by the Financial Planning Standards Council (FPSC)
5. Chartered Financial Analyst (CFA)
The Chartered Financial Analyst designation is the most prestigious title in investment management. Jobs that are attainable with a CFA include positions like portfolio manager, research analyst, or risk manager of derivatives, private equity investments, fixed income securities and real estate.
The prerequisites and application requirements for the CFA designation include:
In order to enroll in the CFA program, you must have a bachelor's degree or be finishing your last year of undergraduate studies.
You should have a combination of four years of full-time work experience and/or higher education, which doesn't necessarily need to be related to investments.
All candidates should have a passport that will be accepted internationally, and they must be able to take exams in English.
In addition to the necessary paperwork, candidates must also fill out a form regarding their professional conduct.
After meeting the requirements and completing the program, candidates must pass three levels of exams.
In order to become a regular member of the CFA, four years' worth of experience in the investment field must be verified.
6. Personal Financial Planner (PFP)
The Personal Financial Planner designation is widely recognized in Canada by prominent financial institutions. The PFP credential focuses on individualized financial planning and how to manage every detail of holistic finances including insurance, investments, estate planning, tax considerations and business income.
The prerequisites for the Personal Financial Planner in Canada certification are:
Completion of CSI's Canadian Securities Course (CSC) or equivalent
Three years of work experience in the financial services industry
The application requirements are:
A completed application form
Proof of completion of the CSC or equivalent
Proof of three years of work experience in the financial services industry
A $100 application fee
7. Trust and Estate Practitioner (TEP)
The TEP designation is only given to those with expertise in trusts and estates through the Society of Trust and Estate Practitioners. If your financial advisor has a TEP designation, you can rest assured they know what they're doing when it comes to managing your wealth.
The Trust and Estate Practitioner designation is offered through the Canadian Institute of Chartered Accountants (CICA). In order to be eligible for this kind of Canadian financial designation, you must have:
Completed CICA's Trust and Estate Planning Essentials course
Have at least two years of experience in the trust and estate planning field
Obtained your CPA designation (CA, CGA or CMA legacy designations accepted as well)
In order to apply for the Trust and Estate Practitioner designation, you must submit the following:
A completed application form
The appropriate application fee
Proof of completion of CICA's Trust and Estate Planning Essentials course
A letter of reference from a supervisor or colleague in the trust and estate planning field
Your CPA, CA, or CGA certificate
Related Reading: Estate Planning Checklist for Canadians
What is the best financial planning designation?
The best financial planning designation in Canada is CFA (Chartered Financial Analyst). This designation indicates that an individual is highly trained and qualified in the field of financial planning. In addition to a rigorous education process, individuals who hold the CFA designation have demonstrated their skills through intense testing and are committed to ongoing professional development and adherence to high ethical standards.
Other notable financial planning designations include CFP (Certified Financial Planner) and CPA (Chartered Professional Accountant). Both of these designations are well-recognized and respected within the financial community, providing investors with access to reliable expertise and advice as they make critical decisions about their wealth. Additionally, aspiring planners have numerous other designations to choose from, including CIM (Chartered Investment Manager), RFP (Registered Financial Planner), PFP (Personal Financial Planner), among others.
What is the difference between a CFP and PFP?
CFP and PFP are types of financial professional designations, each specializing in a different aspect of personal finance. On the one hand, there are CFPs, or certified financial planners, who work to help individuals achieve their financial goals through comprehensive planning and investment advice. On the other hand, there are PFPs, or personal financial planners, who focus on individual situations and provide personalized help with everything from debt management and retirement planning to estate planning and tax preparation. While CFPs offer a more structured approach to long-term financial success, PFPs offer advice that is tailored to each individual's unique needs and goals.
What is the difference between CFA and CFP?
The CFA and CFP designations are both highly prestigious professional certifications in the field of finance. Both are held by individuals who demonstrate a strong knowledge base and superior analytical skills when it comes to all aspects of personal financial management. However, there are some key differences between these two credentials that set them apart from one another.
The first major difference is associated with the types of jobs that each designation typically leads to. While CFA holders tend to work as investment analysts and fund managers, CFPs often work as advisors or planners who manage money on behalf of their clients. Along these lines, the types of tasks performed by CFA holders usually focus more heavily on market analysis and investment portfolio strategy. Whereas those undertaken by CFPs tend to center on long-term financial planning and retirement planning.
Another important distinction between the two designations is their respective focus areas. The CFA program places greater emphasis on topics like portfolio construction and asset allocation. While the CFP program emphasizes subjects related to insurance and income taxation. As a result, someone with a CFA designation would likely not be well qualified for the same type of job as someone with a CFP certification.
Obtaining financial designations in Canada
Getting financial designations in Canada can be a challenging and time-consuming process, but it is well worth the effort. Financial designations are awarded after individuals have proven their knowledge and experience in a given field. Typically, these designations require the completion of extensive coursework and hands-on practice in real-world settings.
In addition, many financial designations require ongoing professional development and adherence to a strict code of ethics. However, for those who are willing to put forth the effort, financial designations can be an excellent way to not only gain valuable knowledge and skills. But also to demonstrate your commitment to excellence and professionalism. If you're looking to enhance your career, consider pursuing one of the many available financial designations in Canada.
Read More: How to Become An Advisor in Canada