There are a ton of financial experts out there who offer services related to money management. These experts can advise you on an appropriate debt load, budgeting tips, asset allocation and much more. One type of service that has become popular recently is financial coaching. But how legitimate are these services and can you trust a financial coach with important monetary decisions? Continue reading to find out.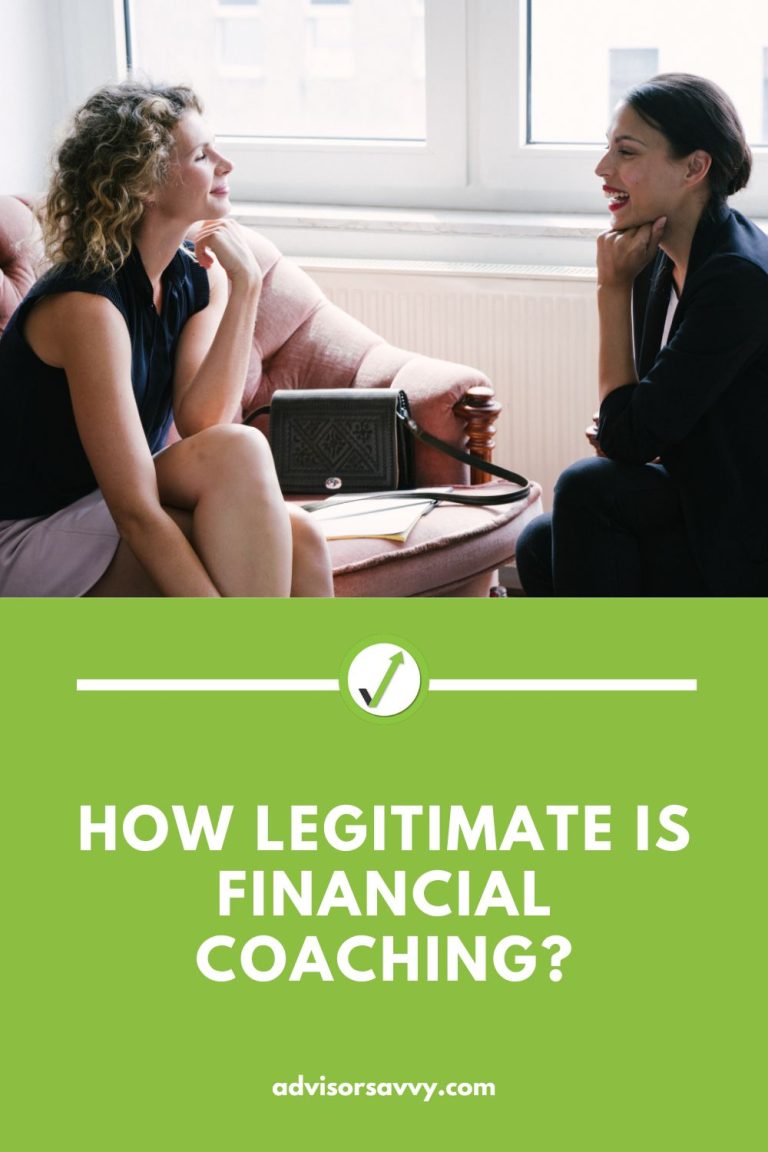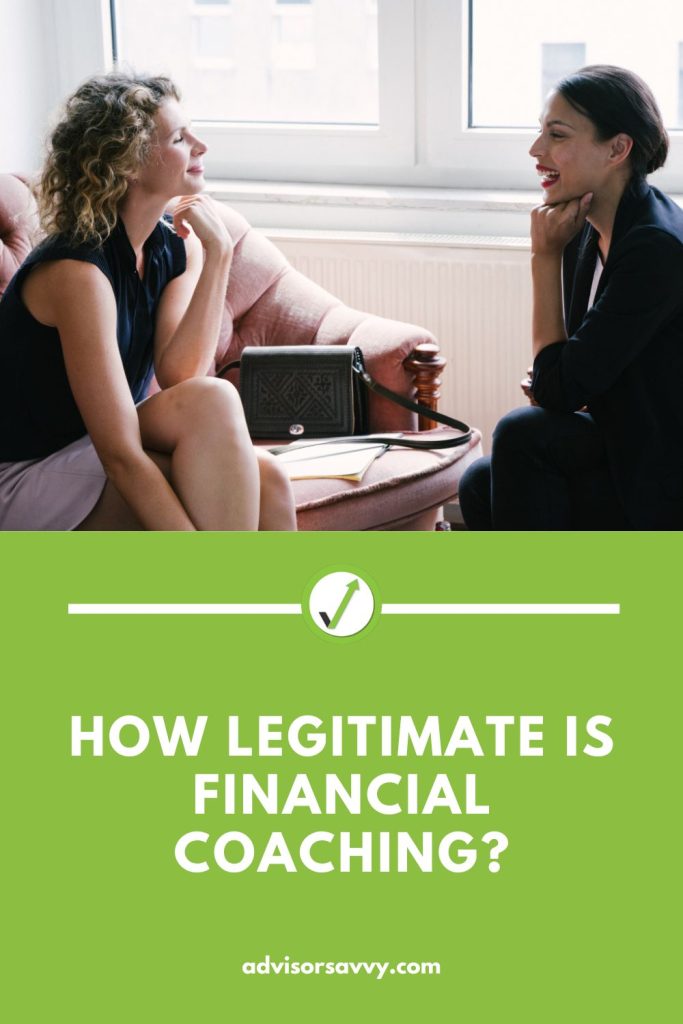 What is financial coaching?
Financial coaching is a broad term that describes a wide range of services aimed at helping individuals and organizations improve their financial situation. At its core, financial coaching involves providing guidance and support to people as they work on managing or improving their finances. This can include activities like setting and tracking goals, developing better budgeting skills, identifying new sources of income or implementing long-term savings strategies.
Financial coaches draw on a variety of different tools and resources to help clients achieve their goals. This includes budgeting and spending plans, education about credit scores and debt management, tailored advice for specific financial issues like investing or retirement planning, and training on effective communication skills. They are typically experts in financial analytics and planning and take a holistic approach to helping clients achieve their financial goals.
Often, financial coaches take a more subjective approach to finances, as opposed to objective. They may advise their clients to rework their relationship with money. For instance, many financial coaches focus on their client's emotions in relation to finances. By altering a money mindset, many find they're able to achieve their financial goals. With that being said, the financial coaching profession has become quite vast so some may take a more objective approach, similar to traditional financial experts.
What does a financial coach do?
A financial coach is a potential resource for anyone looking to achieve their financial goals. These experienced professionals can provide expert guidance on everything from budgeting and investing to credit management and debt reduction. Some key services that a financial coach will typically offer include:
1. Setting and tracking financial goals
A good financial coach will help you set specific and measurable goals, then track your progress as you work towards them. This could involve working with you to establish a budget, develop a savings plan, or create a realistic timeline for paying off debt.
2. Building better money habits
To achieve your long-term financial goals, it's important to have healthy habits around money management. A good coach can help you identify these habits and develop strategies for improving them over time. This might include things like tracking spending, managing stress around money, or creating more productive routines for saving money or paying bills.
3. Providing actionable advice
In addition to helping you build better money habits, a financial coach can offer expert advice that is specifically tailored to your unique needs and goals. Whether you're struggling with debt or just trying to save more money each month, a good coach can provide the knowledge and support needed to ensure success.
4. Connecting with other experts
As part of their role as coaches, many financial professionals also work closely with other experts in relevant disciplines such as accounting or law. They may be able to connect you with these experts when necessary in order to get the best advice possible on everything from real estate purchases to tax planning strategies.
5. Offering ongoing support
Above all else, a good financial coach should be able to provide ongoing support throughout your journey towards meeting your goals and achieving stability in your finances. Whether through routine one-on-one coaching sessions or group workshops and webinars, this long-term commitment is vital in making sure you stay motivated throughout the process of changing your relationship with money for the better.
How much do financial coaches charge?
The cost of financial coaching services depends on several factors, including the coach's qualifications and experience, as well as your particular needs. Generally, these coaches will charge an upfront fee ranging from $1,000 to $2,000 for their services. This may include an initial evaluation and implementation of the plan. In addition, ongoing monthly fees typically range anywhere from $250 to $500, depending on your specific needs and the level of support you want from your financial coach.
Before proceeding with a financial coach, it's a good idea to ask for their rate sheet or an estimate of fees. That way, you will understand the costs before you dive into financial coaching.
Related Reading: How To Find And Choose A Financial Coach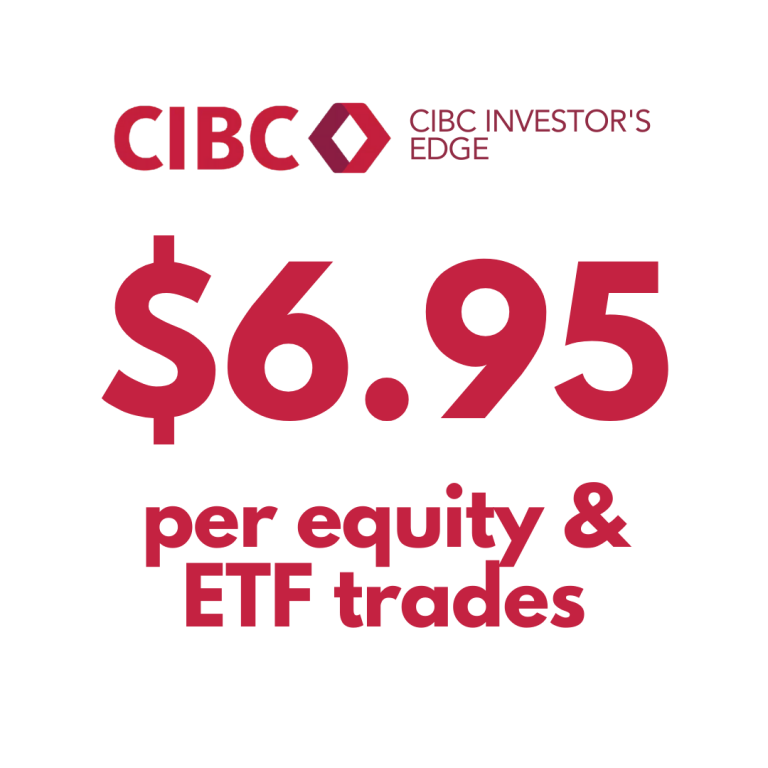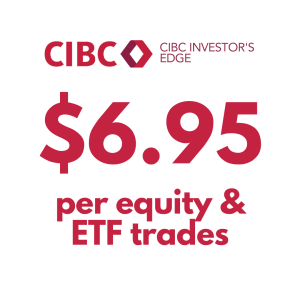 CIBC Investor's Edge Offer
CIBC offers a low $6.95 per equity or ETF trade
What skills do you need to be a financial coach?
Becoming a financial coach is a big undertaking requiring a number of different skills. Some key competencies that are essential for success in this field include the following:
1. Extensive knowledge of money management and investing
You need to have a firm understanding of how to use various financial tools, such as investment accounts and tax software, in order to help your clients make the most of their money. In addition, they should understand how everything financial works on the back end through their experience.
2. Communication
Your clients will be looking to you for guidance and advice on money matters, so it's important that you are able to listen carefully, ask probing questions, and provide clear explanations. Additionally, emotional intelligence is key when working with people around sensitive topics like money. Being able to recognize emotional cues and respond appropriately can help you build rapport with your clients and convince them to follow through on your recommendations.
3. Organization
A financial coach must be able to maintain meticulous records of clients' accounts and finances. As well as create attractive and effective presentations that communicate important information in a clear and concise manner.
4. Adaptability
In the fast-paced world of personal finance, it is important to stay abreast of constantly changing regulations and laws as well as emerging opportunities for growth.
5. Analytical and critical thinking
Being able to evaluate market trends and investment options from multiple perspectives allows coaches to help their clients make informed decisions. After all, finances often boil down to numbers so objectivity and analysis are important.
6. Time management
Good time management enables coaches to balance a wide range of tasks effectively, from analyzing client needs and developing recommendations to meeting with individuals one-on-one or presenting at conferences on behalf of their organization.
Is certification required to provide financial coaching services?
No, certification is not required to provide financial coaching services. While there are many individuals who offer these services without any formal training or certification, there are also many coaches who do have some sort of financial designation or credential. These coaches tend to be more trustworthy and reliable, since they have demonstrated a level of expertise in the field.
There are a number of top financial certifications available in Canada, including the Chartered Financial Analyst (CFA), Certified Financial Planner (CFP), Chartered Investment Manager (CIM), and Registered Financial Planner (RFP). As someone looking to hire a financial coach, it's wise to ask about their educational background in finance, accounting, economics or a related field. In addition, experience in the industry is something to look out for.
In order to find a qualified financial coach, it is important to research their certifications and any testimonials they may have from past clients. Those who wish to offer reliable financial coaching services will put in the time and effort to build their skills and knowledge through accredited training programs and ongoing professional development opportunities. Remember, it's not mandatory to have certification or experience as a financial coach. This means the onus is on you to perform due diligence and establish trust in the financial coach you intend to hire.
How legitimate is financial coaching?
Compared to other finance professionals, such as accountants and financial analysts, financial coaching doesn't have the same shine or reliability. A major reason for this is lack of certification and governance in the profession as is seen with other professional bodies. In essence, anyone can claim they're a financial coach and begin offering services. As a result, feeling cautious or wary of financial coaching is only natural.
With that said, people usually turn to financial coaches when they wish to change their relationship with money and improve objectiveness. In addition, financial coaching helps you remain accountable with your money through regular sessions. They aren't usually professionals hired to handle a tax return or manage your investment accounts — normally an accountant or financial advisor would be the best person to hire for this kind of work. For this reason, financial coaching is a legitimate service that can help people reach their financial goals. Although, you have to clearly understand what it is you need and determine who's the best professional for the job. If you're looking for someone to keep you accountable and shift your money mindset, a financial coach might be the best choice.
How to find a financial coach
If you're ready to hire a financial coach to help you with your personal finances, follow these steps.
1. Research and assess your needs
While there are many coaches out there, not all of them may be right for your specific situation or goals. Therefore, it is important to take some time to reflect on what you want to achieve. As well as factors such as your budget and existing savings and debt levels. That way, you can identify any areas that could use improvement and find a coach who is best suited to address those needs.
2. Narrow down your list of potential coaches based on their expertise and experience
This can include asking about their credentials or qualifications. Also looking at examples of their past work in order to get a sense of how they might help with tackling specific challenges or meeting specific objectives. It is important to consider whether the coach's style matches up with what works best for you – do they prefer more personal interaction or communicating via email? Ultimately, it is vital you find someone who understands your individual needs and can help guide you towards making smarter financial decisions going forward.
3. Consider their fees and billing schedule
Different coaches are likely to work in different ways. Some may charge an hourly rate while others might use a flat fee structure instead. You may also need to pay a higher fee if the coach works remotely versus in-person. Make sure these costs are all factored into your overall budget when determining whether someone would be a good fit for you financially. Additionally, many coaches offer reduced rates for clients who meet certain milestones or maintain consistent engagement over time, so it often pays off to look into those possibilities.
4. Get in touch with them
Once you have selected a potential coaching candidate based on the previous criteria, the next step involves getting in touch with them and setting up an initial consultation session either in person or over the phone, Skype, video call, etc. This initial meeting allows both parties to assess each other's suitability for working together before entering into any kind of long-term financial coaching relationship. It can help head off any issues down the line before they become problematic or expensive. Based on this consultation session and subsequent conversations, decide whether you feel comfortable moving forward together or not. Remember the scope and length of this relationship will depend greatly on both parties' satisfaction levels overall so always be honest and communicative regarding what aspects aren't working out exactly as expected along the way.
5. Develop a long-term relationship
You have selected a well-matched financial coach – congrats! Now be sure this great relationship lasts by maintaining sustained commitment across time. Just like saving money itself can be hard at first but gets easier over time with discipline.
Is a financial coach worth it?
There is no one-size-fits-all answer to the question of whether or not hiring a financial coach is worth it. For some people, having an objective expert guide them through their financial decisions and help them create long-term plans for their money may be exactly the boost they need to be successful and achieve their goals. But not everyone has access to quality financial coaching, and there may be some individuals who would be better off without outside intervention in their finances.
Ultimately, it comes down to evaluating your own needs and whether a financial coach fits your individual situation. If you do decide that working with a coach is right for you, make sure to find a reputable professional with strong qualifications so that you can get the most out of your investment.
Read More: How to Become an Advisor in Canada