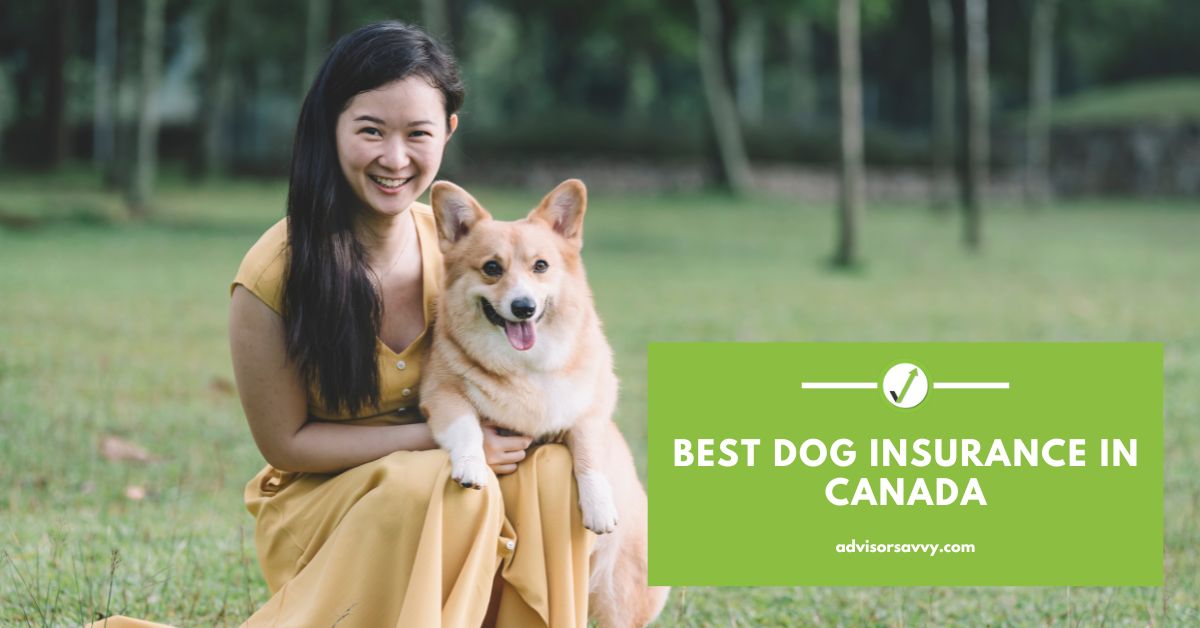 Dogs are a source of companionship and love for many families in Canada. In fact, dogs are often considered a member of the family. Although, they are expensive to care for, which is why it's important to have the best dog insurance possible. In addition, insurance for your canine companion can ensure you are able to cover the cost of any illnesses or accidents which can rack up to a few thousand dollars.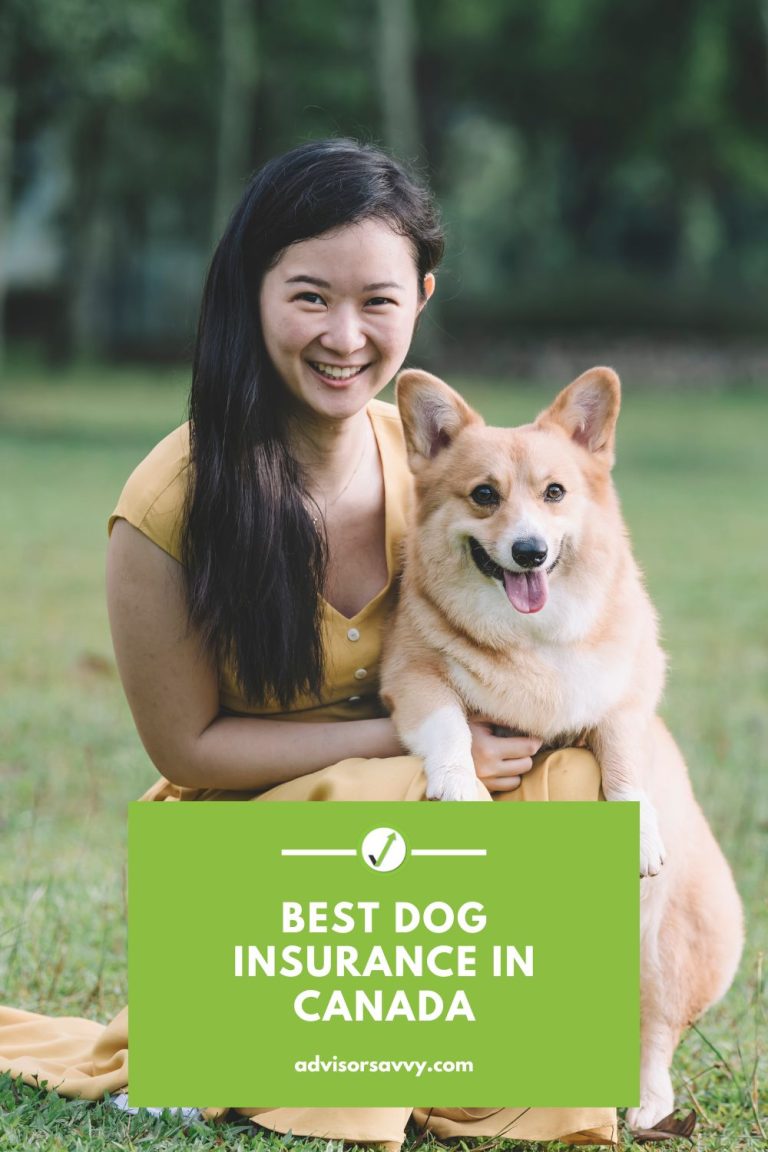 This article will explore some of the top options for dog insurance in Canada. It will also provide tips on how to choose the right policy for your furry friend. So, if you're looking for the best protection for your pooch, keep reading!
What is dog insurance in Canada?
In Canada, dog insurance is a type of pet insurance that helps to cover the cost of your dog's medical care. Like other types of pet insurance, dog insurance plans typically have a monthly premium and a deductible. Some plans also have co-insurance, which means you will pay a portion of your dog's medical bills after the deductible has been met.
Dog insurance can help to cover the cost of routine care, such as vaccinations and check-ups, as well as unexpected expenses, such as emergency surgery. While there is no single plan that is right for every dog owner, choosing a dog insurance policy can help to ensure that you are prepared for whatever life throws your way.
How does dog insurance work?
There are a few different types of dog insurance, but the most common is health insurance. This type of policy covers medical expenses related to your dog's health, including things like routine check-ups, vaccinations, and emergency care. Some policies will also cover genetic testing, alternative therapies, and even boarding fees. Most dog health insurance policies have a monthly premium, and you will usually have to pay a deductible before the insurance company starts to contribute to your dog's medical bills.
Some companies also offer plans that cover specific types of accidents or illnesses, so it's important to read the fine print before signing up for a policy. Dog insurance can be a valuable way to protect your furry friend, but it's important to understand how the different types of coverage work before choosing a plan.
Related Reading: What is Travel Insurance and Do I Need It?
Pros and cons of dog insurance
As a pet owner, you want to do everything you can to make sure your furry friend is healthy and happy. That's why some people opt for pet insurance, which can help cover the cost of vet bills in the event of an accident or illness. But is pet insurance worth it? Let's take a look at the pros and cons.
Advantages
One benefit of having pet insurance is that you can choose your own veterinarian. Some insurance plans have a network of preferred providers, but with pet insurance, you're not restricted to any particular vet. This means you can take your pet to the doctor of your choice, whether it's your regular veterinarian or a specialist.
Another advantage of pet insurance is that it can cover all animal breeds and aged animals. Some health insurance plans have breed restrictions or won't cover older pets, but pet insurance typically has no such limitations. So even if you have an older dog or a less common breed, you can still get coverage.
Reassurance is another plus to pet insurance. Knowing that you have a safety net in place in case your pet gets sick or injured can give you peace of mind. And if something does happen, you won't have to worry about how you'll come up with the money to pay for treatment.
Pet insurance can also be an easy way to budget for your pet care costs. Rather than trying to save up for future vet bills (which may be unpredictable), you can pay a monthly premium and know that you'll be covered. Many plans also offer preventive care coverage, so you can budget for routine care like vaccinations and check-ups.
Disadvantages
Although there are some drawbacks to purchasing pet insurance, such as not all routine vet visits being covered or having to pay out-of-pocket for some costs. Additionally, pre-existing conditions usually aren't included in the coverage and you may have to front the payment for care with the intent of getting reimbursed later. Lastly, you might purchase more insurance benefits than you really need.
Related Reading: Car Insurance in Canada: A Complete Guide
How much is pet insurance for dogs in Canada?
In Canada, the average cost of pet insurance for dogs is about $38 per month. This amount can vary depending on the age and breed of your dog, as well as the coverage you select. For example, policies that cover routine care, such as vaccinations and teeth cleanings, will typically cost more than those that only provide coverage for accidents and illnesses.
It's important to compare different pet insurance policies before selecting one, in order to make sure you're getting the best possible value for your needs.
Is it worth insuring my dog?
When considering whether to insure your dog, there are a few factors to take into account. First, consider the cost of the policy and whether you can afford the premiums. Then, consider the coverage and whether it meets your needs. For example, some policies will cover unexpected veterinary costs while others will also cover things like theft, lost pet fees, and third-party liability. Finally, think about your dog's health and whether he or she is likely to need expensive medical treatment. If you decide that insuring your dog is worth the cost, be sure to shop around and compare policies to find the one that best suits your needs.
What is the best pet insurance for dogs in Canada?
There are a number of factors to consider when determining the best pet insurance for dogs in Canada. Some of the most important factors include coverage limits, deductibles, and exclusions. It is also important to consider the reputation of the insurance provider and the financial stability of the company.
When evaluating these factors, it is important to keep in mind the unique needs of your dog. For example, if your dog is more susceptible to health problems, you will want to choose an insurance policy with less restrictive coverage limits.
Conversely, if your dog is relatively healthy, you may be able to save money by choosing a policy with a higher deductible. By carefully evaluating your options, you can find an insurance policy that meets your needs and provides peace of mind. Let's take a closer look at some of the dog insurance leaders in Canada.
Trupanion Canada
Trupanion offers a comprehensive plan that covers 90% of your pet's medical expenses in the event of an illness or injury. This includes hospital stays, diagnostic tests, medications, surgeries, and other treatments that may be necessary. The coverage kicks in after you meet your deductible, and there is no limit on the amount reimbursed.
Petsecure
Petsecure Pet Health Insurance is underwritten and distributed by Petline Insurance Company. It is available to residents of Canada and provides coverage to pet owners for their pets' eligible medical expenses. The policy is designed to reimburse owners for a portion of their Pets' eligible veterinary bills, as well as providing coverage for other services such as boarding, grooming, and obedience training. Petsecure offers a variety of plan options to suit the needs of all pet owners. The company also offers discounts for multi-pet households.
Related Reading: Trupanion vs Petsecure: Which one is better?
Fetch
Dog insurance from Fetch helps you cover the cost of unexpected vet bills when your pup gets sick or injured. With Fetch, you can always count on comprehensive coverage for your dog, including hereditary conditions linked to breed and payouts for up to 90% of covered vet bills.
Pets Plus Us
No matter your dog's age, size, or personality, it's important to be prepared for an unexpected accident or illness with pet insurance from Pets Plus Us. Having dog insurance will ensure that your furry friend always has access to the best possible veterinary care, regardless of injury or illness.
A Comparison: Dog Insurance in Canada
In order to help you choose the best possible insurance for your pet, we've compiled a list of the top pet insurance companies in Canada and the details of their coverage.
| | | | | |
| --- | --- | --- | --- | --- |
| | Trupanion Canada | Fetch | Petsecure | Pets Plus Us |
| Amount deducted | Depending on the situation. | Yearly or Per Condition. | Per Occurrence. | Annually, according to age. |
| Range | Miscellaneous expenses, such as medication and diagnostic tests, as well as medical expenses for injuries, illnesses, and hereditary and congenital conditions. | The use of medications, testing, hospital stays, and examinations that are not routine. | Coverage for hospitalizations, surgeries, hereditary conditions, diagnoses, prescriptions, and dental care. | Surgical procedures, hereditary conditions, diagnosis, prescriptions, and medical equipment. |
| Amount paid | Up to 90% of your vet bills could be paid for. | Between 70% to 90% of all typical veterinarian expenses. | 80% of all veterinarian bills. | Between 70% to 90% of all typical veterinarian expenses. |
| Maximum Coverage | No lifetime limit on Coverage. | Annual $2,500 to Unlimited Coverage- No lifetime or per condition limits. | Unlimited coverage starting at $1,000. | Injuries and illnesses are covered up to $7,500 or $15,000, respectively, or accidents only are covered up to $5,000. |
| Complimentary Perks/Add-Ons | Homeopathy, naturopathy, chiropractic care, acupuncture therapy, and rehabilitation services. | Expenses incurred for boarding, pet rewards, and theft losses. | The boarding fee, trip cancellation coverage, the lost pet reward, burial services, and the multi-pet discount are all included in this service. | Coverage for pets traveling outside of Canada, acupuncture, chiropractic, and physiotherapy. |
| Disadvantages | The waiting period is 30 days, and the maximum enrollment age is 14 years. | Pets over the age of 6 will require a physical examination. | Pets that are older than 8 years old will need to have a physical exam, blood profile, and urinalysis. | Pets over the age of 8 will need to have a physical examination, blood profile and urinalysis. |
How do I choose the best insurance for my dog?
As a dog owner, you want to do everything you can to keep your furry friend safe and well. That includes choosing the right insurance policy. But with so many options on the market, it can be hard to know where to start. Here are a few things to keep in mind as you shop for dog insurance:
First, consider what type of coverage you need. Do you want basic protection in case of illness or accident, or do you want comprehensive coverage that also covers preventive care? Once you've decided on the level of coverage you need, research different policies to find one that meets your needs and budget.
Next, check to see if the policy has any exclusions. For example, some policies may not cover pre-existing conditions or injuries sustained in a fight. You should also take into account your dog's age and breed. Some policies will only cover certain breeds of dogs, and others may have age limits. Be sure to read the fine print carefully so you know exactly what is and isn't covered.
Finally, don't forget to compare prices. Insurance companies will typically offer discounts for things like multi-pet households or for completing a pet safety course. By doing your research, you can find an affordable policy that gives you peace of mind knowing your dog is protected.
Read More: Best Cat Insurance Canada