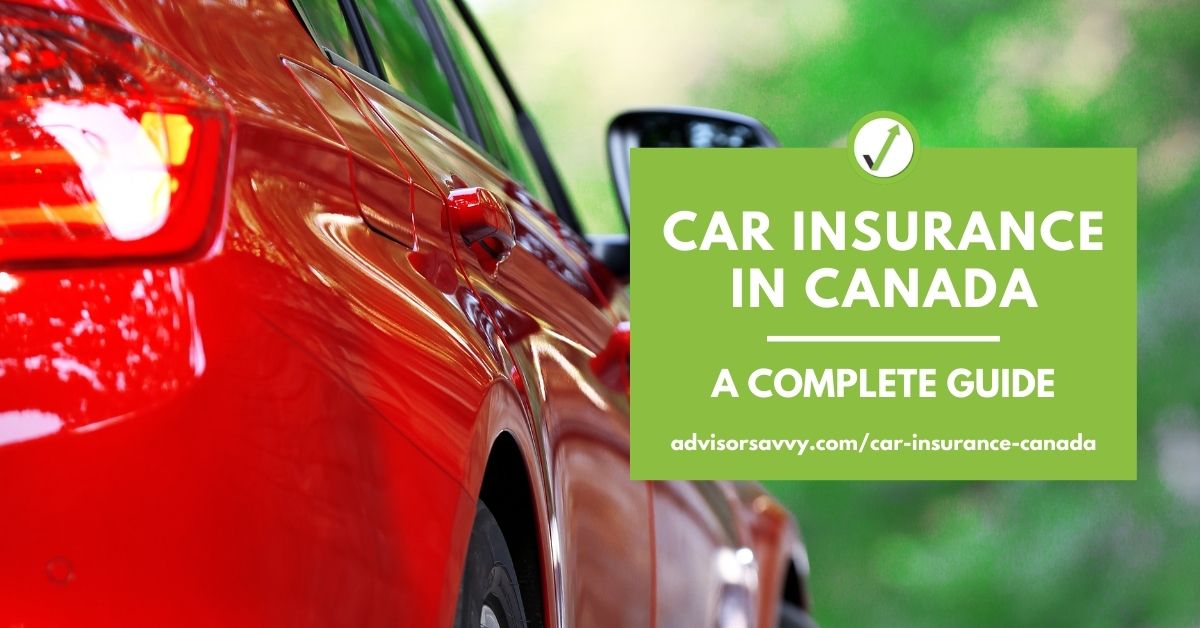 Insurance is largely seen as one of those "glad to have it, hope I don't need it" types of expenses. As we like to say, insurance isn't about paranoia, it's about protection. But for car insurance in Canada, specifically? Well, you actually NEED to have it, by law.
Driving a car is an essential part of everyday life for many Canadians. In fact, there were over 35 million total vehicle registrations in 2019. As you can imagine, that's a whole lot of potential accidents. Between daily commuting, road trips, and running errands, you want to make sure your car and the people in it are going to be covered if anything happens.
Let's look at car insurance in Canada, what coverage you need, and how to find a policy that works for you.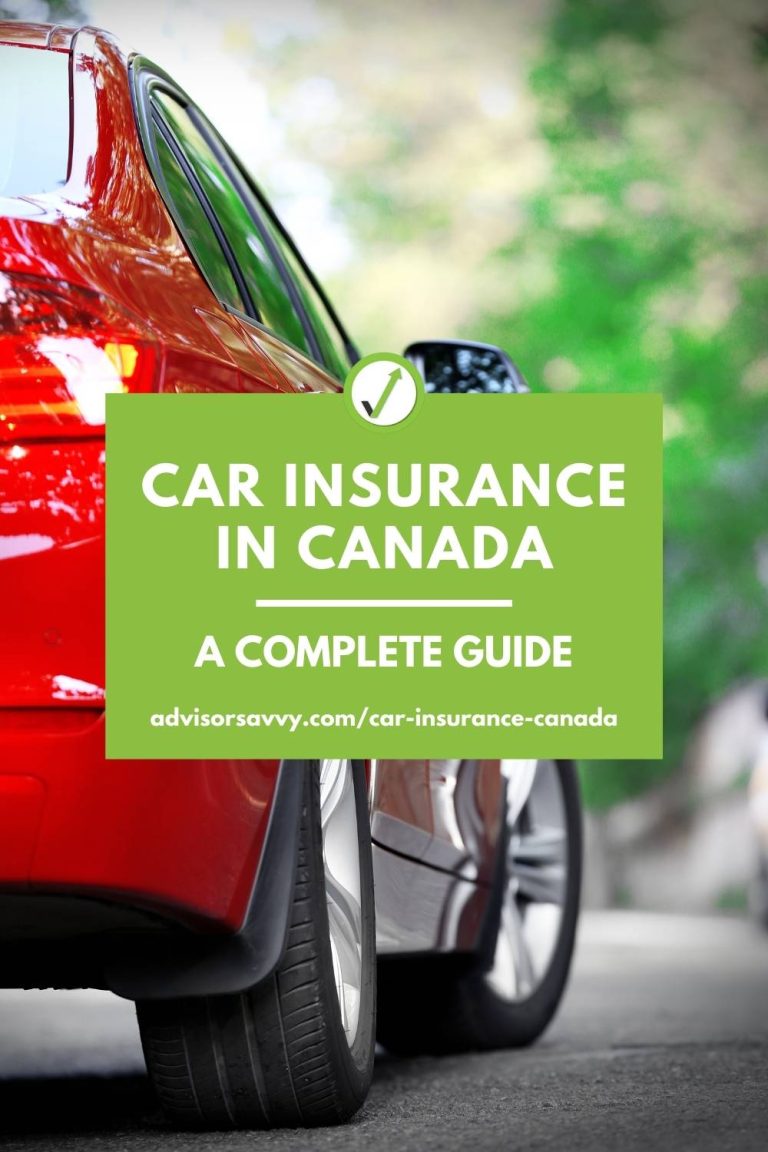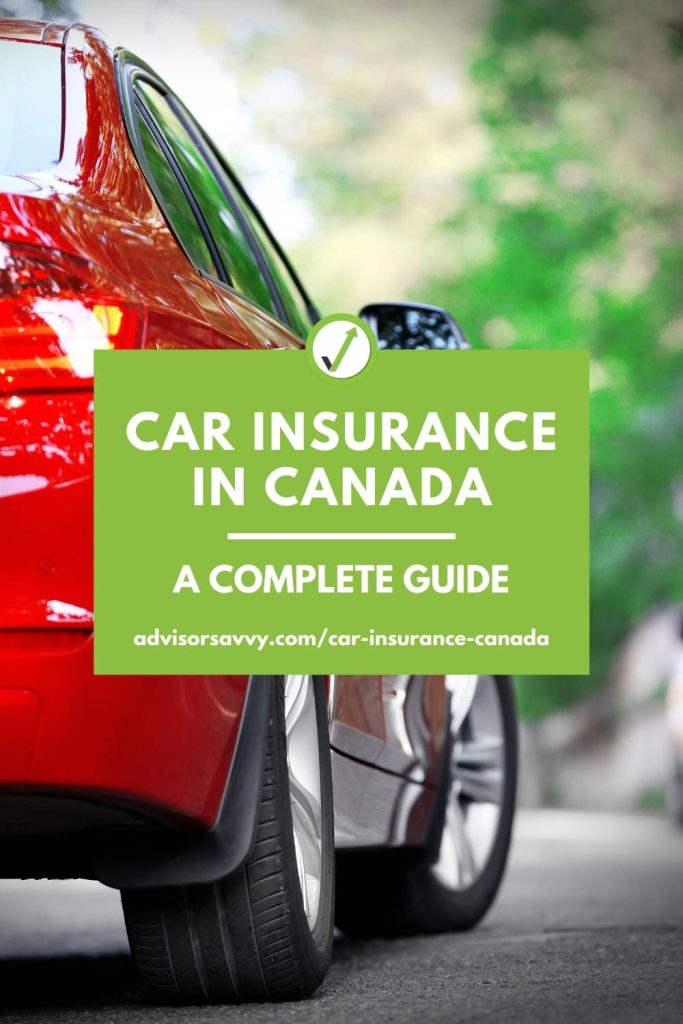 What is car insurance?
Insurance is an agreement, that should you need it, your insurer will cover the costs associated with illness, damage, or losses. In exchange, you pay an annual premium, often paid out over 12 months.
Car insurance, in turn, may cover the driver, all passengers, others involved, and your vehicle. Coverage does depend on your policy, but more on that below.
Related Reading – Types Of Insurance: A Guide For Canadians
Is car insurance mandatory in Canada?
While there are differences from province to province — mainly, the costs, types, minimum coverage — as mentioned above, yes, if you have a car that you want to drive, you absolutely need to have insurance.
If you get into an accident and you're not covered by car insurance, you'll be (partially or fully) responsible for damages, and could face fines, license suspension, and have your car impounded. You'll also have difficulties getting insurance, especially at a lower rate.
If you borrow a car and get into an accident, the owner's premiums will increase if you're not listed as at least an "occasional" driver on their insurance.
The bottom line: driving without proper insurance is a big-time risk, on top of being illegal.
Related Reading – How To Buy A Car: A Complete Guide
What does car insurance cover?
As you might guess, not all car insurance is the same. There are differences between providers and even between provinces. The broad strokes, however, are largely the same.
How much car insurance do you need?
Car insurance premiums vary widely based on how long you've been driving, what you drive, where you typically drive, what you use your car for, and your driving history. You can often pair your car insurance with home insurance at the same insurer to lower your premium. (More on insurance costs below!)
Broadly speaking, no matter which province you live in, there are specific types of mandatory car insurance coverage: third-party liability, accident benefit/bodily injury insurance, and uninsured motorist or automobile coverage.
Mandatory car insurance
Third-party liability insurance
If your vehicle causes injury or death to another person, liability insurance covers these losses. It also covers damage that another car causes to yours. If the liability limit doesn't fully cover these losses or damages, you'll need to pay the balance.
Wondering about covering the cost of repairs to your own car? We'll cover that further down (though it isn't part of the mandatory coverage line-up).
Accident benefit/bodily injury insurance
This coverage handles your own medical expenses and loss of income when you've had an accident.
Did you know: In Quebec, bodily injury insurance is automatically rolled into your driver's license registration fees.
Uninsured/unidentified motorist or automobile coverage
This coverage provides benefits to you or your family if you are injured or killed by an uninsured motorist, and will also help pay for vehicle damage.
Optional car insurance
There are four typical optional car insurance coverages that you can add to your mandatory policy. They are collision, specified perils, comprehensive, and all perils.
Your provider might offer additional options or "add-ons," so make sure the representative thoroughly reviews your needs! Some examples of these include accident forgiveness, loss of vehicle use, and a depreciation waiver.
Collision insurance
Collision insurance covers the cost of repairing or replacing your vehicle as a result of a collision. If you lease or finance your car, you will likely require collision insurance.
Specified perils insurance
This insurance provides coverage after loss or damage to your car from theft, fire, earthquakes/explosions, and weather events like lightning, wind, hail, and flood. It's similar to comprehensive insurance (below), but it's cheaper and includes a different list of damages.
Comprehensive car insurance
Other types of insurance cover damage as the result of an accident. Comprehensive expands your coverage, including a wider breadth of damage, including damage as the result of fire, vandalism or theft.
All perils
With all perils insurance, your coverage includes everything under the collision and comprehensive umbrellas.
Car insurance by province
For those living in British Columbia and Manitoba, car insurance is through government-owned corporations. Insurance is also done through the government in Saskatchewan, but extra coverage can be bought via private companies. The government of Quebec handles minimum limits for bodily injury, while private insurers provide coverage for property damage. In the remaining provinces/territories, auto insurance operates through private companies.
Here's a look at the specifics for each province (via Surex).
| Province | Mandatory Car Insurance |
| --- | --- |
| British Columbia | Uninsured motorist protection, minimum $200,000 third-party liability, medical coverage ($150,000), inverse liability, and hit-and-run coverage. |
| Alberta | Minimum $200,000 of third-party liability, and accident benefits |
| Saskatchewan | Minimum $200,000 third-party liability, accident benefits, and property damage |
| Manitoba | Third-party liability, uninsured motorist, and accident benefits |
| Ontario | Minimum $200,000 third-party liability, uninsured automobile, statutory accident benefits, direct compensation |
| Quebec | No-fault coverage for all; minimum $50,000 civil liability coverage (which includes legal liability for property damage and bodily injury) |
| New Brunswick | Minimum $200,000 third-party liability, direct compensation, accident benefits, uninsured/unidentified motorist |
| Prince Edward Island | Minimum $200,000 third-party liability |
| Nova Scotia | Minimum $500,000 third-party liability, accident benefits, and uninsured automobile |
| Newfoundland & Labrador | Minimum $200,000 third-party liability, and accident benefits |
| Northwest Territories | Minimum $200,000 third-party liability, accident benefits, and uninsured automobile |
| Yukon | Minimum $200,000 third-party liability, accident benefits, and uninsured automobile |
| Nunavut | Minimum of $200,000 third-party liability |
Do you need insurance to rent a car?
When you last rented a car, did you blank for a second when the counter agent asked you about purchasing insurance for the rental?
Before picking up your rental, if you currently have car insurance, check your policy. There might be some sort of coverage for a car rental. You might also have coverage through your credit card. It's a good idea to actually call the provider, so you're totally clear with the degree of coverage you have.
When should you buy the insurance? For starters, if you don't have a personal policy or a credit card that will protect you. RateHub.ca has outlined some additional cases where it's a good idea.
Your policy doesn't have the right endorsement or only covers the minimum
You're a high-risk driver and have a high premium, thanks to accidents and tickets
If you're travelling for business, your personal coverage might not be applicable
Want to drive a luxury or specialty car? Get the insurance, since the replacement value is higher
Renting a car outside of North America? Make sure your policy still covers you
What insurance do I need if I'm a rideshare driver or delivery driver?
Both Uber and Lyft — two of the biggest rideshare options — offer some degree of insurance when the app is on you're actively taking ride requests and picking up passengers. Uber operates in several provinces, and their coverage reflects the differences in mandatory insurance. Lyft only operates in Ontario and BC, with specific policies reflecting each province.
When you're using your car for personal reasons/when the app is turned off, you're responsible for having your own insurance coverage. That said, make sure you talk to your insurance provider. You'll need to give them a heads up that you're using your car for commercial reasons at least part of the time. This won't necessarily mean you'll pay higher premiums — that depends on your provider. Some, in fact, offer specific insurance for rideshare drivers using their personal cars.
Ultimately, it's wise to let your insurer know. It's better to be upfront and know that you're covered, than to find out the hard way that you're not.
How much is car insurance in Canada?
As mentioned before, car insurance looks different across the country. Your premium is also going to look different, depending on additional factors.
What factors determine the cost of car insurance?
Are red cars really more expensive to insure*? What is the cheapest car for coverage? Which is more expensive to insure, a new car or a used one?
When it comes to the factors determining the cost of car insurance, there are a LOT of questions — and some pretty specific ones at that! According to the Insurance Bureau of Canada (IBC), car insurance premiums are calculated by considering, among other variables:
Your car's make, model, and production year
The driving records of anyone who might drive the car (eg. you, your spouse, and young adult child)
Where you live
Vehicle usage
Your age, gender, and/or marital status
Claim history
Chosen coverage and deductibles
Where you park your car most often (street vs. a private garage)
How to get car insurance in Canada
This part is going to take a bit of legwork. Given the way that car insurance works in Canada, with every province having slight variations, there isn't one simple answer.
For starters, since British Columbia, Saskatchewan, and Manitoba all have government-run car insurance, you'll have fewer options than in other provinces. That said, drivers in these provinces can beef up their coverage through third-party insurers.
Just remember: It IS possible to over-insure your car. Most Canadians will be just fine with basic policies, so keep your specific needs and your budget in mind.
What do I need to be eligible for car insurance?
The first thing you'll need is a valid driver's license, and be a resident of Canada. You can't have any car insurance fraud convictions in the previous 10 years.
Now, your insurance broker or representative is going to ask you questions. The most important thing is honesty. Come clean about previous convictions, your car/any modifications, and where you live. It might limit some of your options, but dishonesty will never end well when it comes to insurance.
How to find car insurance quotes
The most obvious answer for today's digital world? Check out every insurer's website and use whatever estimation tools or calculators they offer — keeping a spreadsheet or notebook handy to write down the results.
Another option is to meet with an insurance broker. They can help you review your current lifestyle and provide guidance on the insurance that will best meet your needs. They are well-versed in the different types of insurance available and can ensure you are properly covered in the event you need to make a claim.
While shopping around online has its benefits — and there are plenty of independent sites like LowestRates.ca, Rates.ca, and RateHub.ca to help you compare insurance — car insurance in Canada can get complicated. Speaking to a human might be a good idea, especially if you don't want to miss any additional discounts or even add-ons that might work for your situation/lifestyle.
FYI: Are you part of a group insurance plan? Professional or social groups, unions, alumni associations, employers, and more sometimes offer group plans, and by extension, discounts on rates.
How to get cheap car insurance in Canada
Just because it's a mandatory expense, doesn't mean it isn't possible to knock some money off your car insurance premium. And many of these are quite easy to do! For example, have a chat with your insurance representative. Asking questions — even a simple "what can I do to lower my premiums" can help you out. There's always a chance they have a tip or a discount to offer!
Tips for getting cheaper car insurance
Here are some of the top recommendations from the Insurance Bureau of Canada, among other sources, to help lower your rates:
Go shopping: Taking the time to look around, comparing prices, and asking representatives questions can go a long way. You do the same with your phone and internet, why not your insurance?
Bundle up: Combining your home and car insurance can often save you money. Loyalty pays!
Increase your deductible: Your deductible is the amount you're responsible for paying when a claim is made. The higher your deductible, the more your premium goes down.
Take out collision coverage: If you have an older car, it's simply not needed.
Drive less: Since vehicle usage plays a part in your rates, start carpooling or taking public transit more frequently. And on a related note, simply being safe on the road and making your driving record clean goes a long way.
Pre-plan: Make, model, and year of your car has an impact. Before you start shopping for a new car, do some research on rates for the particular cars you have an eye on.
Installations: First, an anti-theft device could net you a discount. Second, usage-based insurance is a type of technology that uses a device to monitor your usage, speed, and risk. Your rate is then set accordingly. Not all companies offer this, but it could be worth looking into. Finally, something as simple as winter tires could net you a discount.
Go to class: This primarily applies to new drivers but taking a training program (for example, Young Drivers of Canada) could lower your rates right away. This is a great bonus to make up for a lack of driving history.
How to cancel car insurance
Whether you've decided to find a different insurance provider or simply want to give up your car, the way you cancel your car insurance will likely vary depending on your province or provider. Make sure learning about the cancellation process is part of your original research when shopping around for coverage. Gotta read that fine print!
Of course, if it's the cost you're concerned about, take a look at your policy. There might be something that can be taken out. When your policy comes up for renewal, talk to your provider and see if changes could be made then. Alternatively, if you're set on cancellation, the renewal stage is a good time, since it might cut down on extra fees that might come with the process.
Alternatively, shopping around for a new rate is a common option as well.
Just keep one big thing in mind: coverage gaps! Cancelling one policy and buying another could leave you with a gap in coverage, depending on when the cancellation and new policy take effect.
---
If you're a driver in Canada, you need insurance — that fact is probably abundantly clear by now! Whether you just bought your first car or are looking to change your policy, we hope this guide answered some of your biggest questions.
Know the coverage you need, shop around, and keep an eye on your policy and renewal dates. Happy (and safe) driving!
Your financial situation is unique, and we can help you find the best advisor for your needs. Just fill out our short questionnaire.