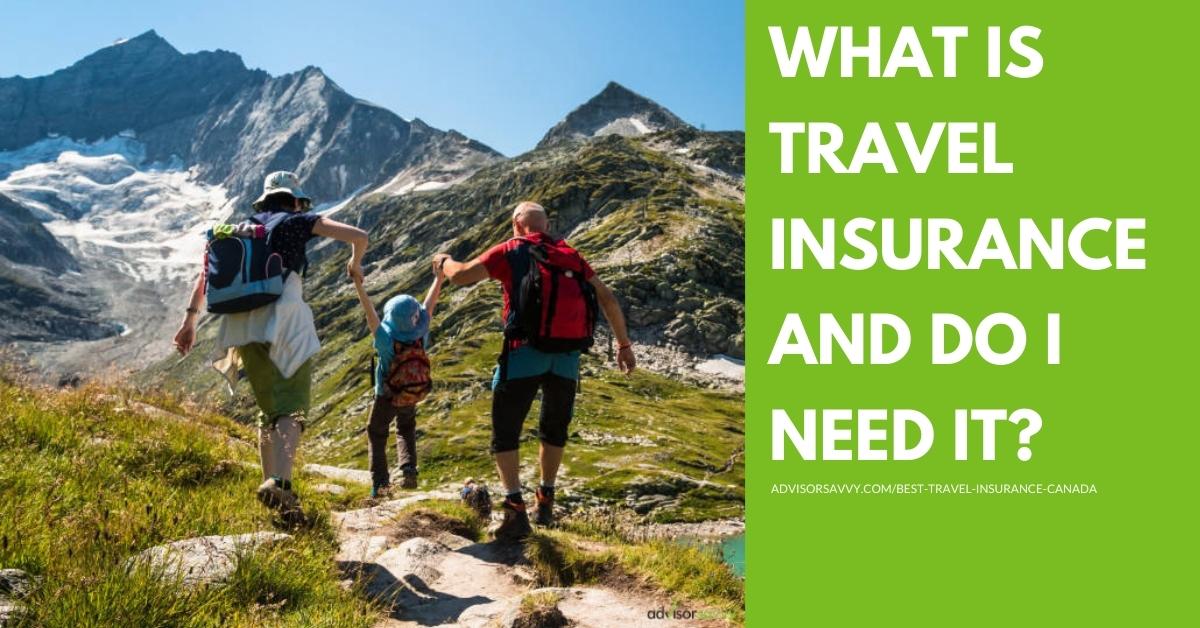 You've booked your flight and hotel. Now all you have to do is start looking up things to do and places to eat, right? Not necessarily. To create a stress-free trip, it's also important to consider protecting yourself from some of the pitfalls of travel. But what exactly is travel insurance, and do you need it? We'll answer all of your travel insurance questions.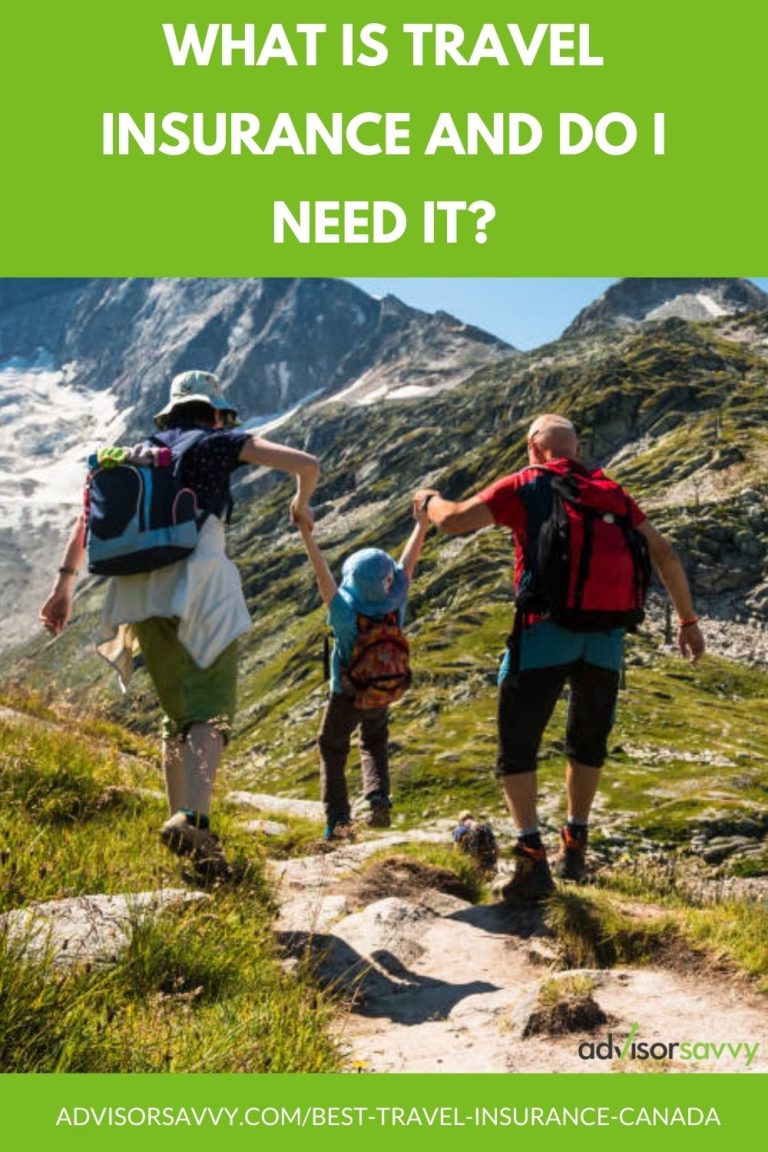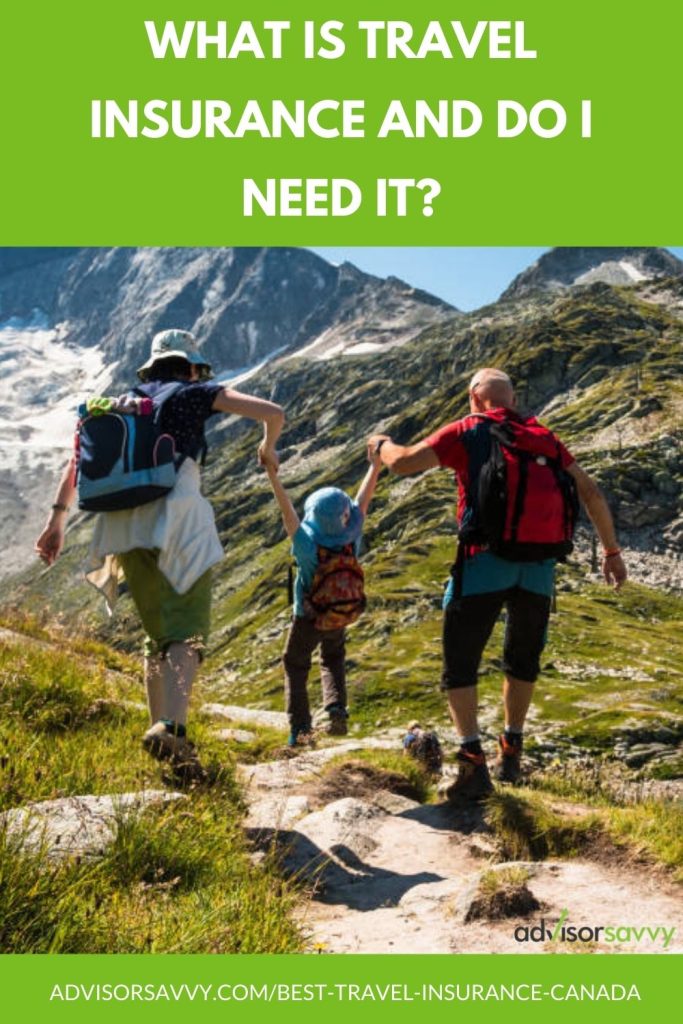 When it comes to insurance in general, there are many times when it's helpful to have coverage. Or it may be vital. And in some cases, it's mandatory. Ultimately, you pay an insurance premium to manage risk. You can't control what happens in your life, but you can certainly help protect yourself should something happen. The type of insurance you need depends on your life situation and where you live. In addition, it depends on where you work, what you drive and what you own. But any asset, including your life, can and should be protected by insurance. 
Travel Insurance
When travelling in Canada, we enjoy the same medical coverage as in our home province. And even if you travel overseas and get sick or injured, many medical costs are repaid when you return. But, it doesn't cover everything. And even if you have coverage, you pay upfront one way or another. But if you have insurance, the insurer pays. If you don't, you pay. So, good luck with that $6,000 bill for a broken finger.
When many of us think about travel insurance, our minds immediately go to medical coverage. However, those of us who have experienced the other pitfalls of travel know that there are times you wish you had coverage. Because even the best medical coverage doesn't do anything for you if the airline loses your baggage. Or if you need to cancel your non-refundable, all-inclusive vacation.
Understanding your insurance needs, and your insurance options mean you can get the coverage you need so you can enjoy your next trip stress-free.
What Is The Point Of Travel Insurance?
As with all types of coverage, travel insurance provides peace of mind. Therefore, if you need medical help, you have the money to cover those bills, no matter where you travel. And it supplements any medical costs, or other losses while travelling.
Do You Need Travel Insurance?
Not necessarily. It really depends on where you go, and what you are doing. Also, many credit card companies offer travel insurance as a perk. As a first step, review your current coverage to see if there are gaps.
What Types Of Travel Insurance Are There?
There are different types of travel insurance you can buy. And it's important to think about how much risk you are willing to take on when travelling. In addition, there are many ways to buy insurance. For example, sometimes you can buy insurance through your bank. Other insurance products may be available where you purchase your travel package.
You can buy travel insurance through:
Your bank

Your employer insurance provider

A travel agent

Your credit card company
The Best Credit Card For Travel Insurance
If you travel regularly, you know how many things can go wrong while away from home. For example, a flight is cancelled. Or your luggage is lost. Perhaps you come down with the flu the day before you fly. Stuff happens. If you're looking for a credit card with the best possible travel insurance, we recommend the BMO World Elite Mastercard. While most cards offer $1 million in travel insurance coverage, the BMO World Elite MasterCard doubles it.
What You Get:
Welcome bonus of 35,000 BMO Rewards points
3 points on every eligible $1 spend, and 2 points per $1 spent on everything else (incl. travel, dining and entertainment)
$2 million in travel coverage for your whole family
Emergency travel medical insurance, trip disruption and car rental insurance, extended warranty and purchase protection
What You Pay:
$150 annual fee
$50 fee for additional cards
19.99% interest on purchases
22.99% interest on cash advances
What does travel insurance cover?
There are four types of travel insurance. This includes baggage loss, cancellation, medical care, and all-inclusive coverage.
Baggage Loss Insurance
One of the biggest frustrations while travelling is waiting for luggage that never shows up. Yes, the airline gets it to you eventually (and hopefully). But what are you going to do in the meantime? Baggage loss insurance immediately provides you with money to purchase your most urgent needs if your luggage is missing. And if the airlines lose it entirely, you get the full replacement value of everything that was in your luggage. In addition, you get coverage for the baggage itself.
Cancellation Insurance
We can't ever possibly guess what will happen in our lives. Sometimes, we need to postpone, or entirely cancel, a planned trip. And while many hotels let you cancel without penalty, many other travel-related expenses are non-refundable. However, cancellation insurance has your back if you need to cancel and the charge was non-refundable.
What Are Covered Reasons For Trip Cancellation?
Hopefully, you never have to cancel your trip. But if you do, chances are something not-so-great is going on in your life that keeping you from travelling. Some of the more common reasons covered by trip-cancellation coverage include:
Injury or illness

Hospitalization

Natural disaster

Job loss

Marriage separation

Jury duty
Some companies offer 'cancel for any reason' insurance. Not to be a downer, but this is the type of insurance you might want to consider for a honeymoon. Because, unlike typical travel insurance, a break-up is not otherwise a good enough reason to cancel a trip. And this all-inclusive type of insurance doesn't ask any questions. If you need to cancel, you need to cancel.
Medical Care
Thankfully, this is becoming a common perk on most credit cards. But it's important to know what kind of coverage you have for emergency medical care while travelling away from home. If you travel in Canada, many things are covered by your province. But, not all things are. So, check what you need based on where you are travelling. In addition, review the coverage you may already have. And if you travel abroad, this is one type of coverage you really shouldn't leave home without. However, if you have a pre-existing condition, medical insurance can be very expensive, and yet, even more necessary. So, consider your potential medical needs before you travel.
What Is Not Covered By The Government While Travelling Within Canada?
Under the Canada Health Act, universal health care covers any medically necessary treatment while travelling within the country. Because of that, you don't need the same type of coverage while travelling within Canada as you do when you leave the country.
Thanks to the Interprovincial Billing Agreement, host provinces foot the medical bill of any Canadian travelling outside of their home province. To clarify, you shouldn't have to foot the bill and wait to be repaid. That being said, not everything is covered.
The types of things that aren't covered out of province are also not be covered within your own — such as ambulance and hospital room stays. For example, if you need to transfer home, you may be on the hook for that bill. But your private insurance, if you have it, might pay for this. So it's important to know what coverage you have before you travel. And if you travel out of the province, make sure to bring your provincial health card with you.
Below are links to available coverage while travelling out of the province but within Canada. 
What Counts As A Pre-Existing Medical Condition For Travel Insurance?
A pre-existing condition is any illness, injury, or disease that you have before travelling. Pre-existing conditions increase your premium. And if you do not report a pre-existing condition before you travel, and then need medical help due to that condition, your insurance is null and void. In addition, you may not qualify for travel insurance depending on your pre-existing condition.
Can I Exclude A Medical Condition From Travel Insurance?
There are policies that allow you to exclude certain medical conditions from your insurance. This lowers your premium. In addition, it may mean coverage when you otherwise may not have gotten it. However, it is important to note that if you do not mention a pre-condition, and then require medical help due to that pre-condition, your insurance policy does not cover you.
All-inclusive
Travel-related insurance is offered on an a-la-carte basis, very often by the providers that you book your trip with. And while not everyone chooses to get baggage and cancellation insurance, most people seriously consider medical insurance no matter where they travel. And for the traveller who wants it all, there is all-inclusive insurance. It is more expensive. But it covers any situation you may face while travelling that you want insurance coverage for.
Single trip coverage
With single trip coverage, you are covered up to a maximum amount for the total time you are travelling outside the province or country. This coverage typically includes trip cancellation or interruption insurance. In addition, it includes flight delay expenses and coverage for lost luggage.
Annual coverage
If you travel regularly, you can opt for annual coverage. This covers you for multiple trips throughout the year. And while these plans are pricier than single trip overage plans, it's a good idea if you travel at least twice throughout the year. For one, it's more convenient. Secondly, it's more affordable than buying individual coverage every time you travel.
Is Travel Insurance Worth The Cost?
Like with all types of insurance, it's important you know exactly what you're paying for. That depends, of course, on your health. It also depends on how much risk you are comfortable taking. But it's most definitely worth the cost for peace of mind. And especially more so if you end up cashing in and needing it. Ultimately, it has to be worth it to you to manage the risks if you don't have it and need to cash in.
Travel Insurance Providers:
BCAA Travel Insurance