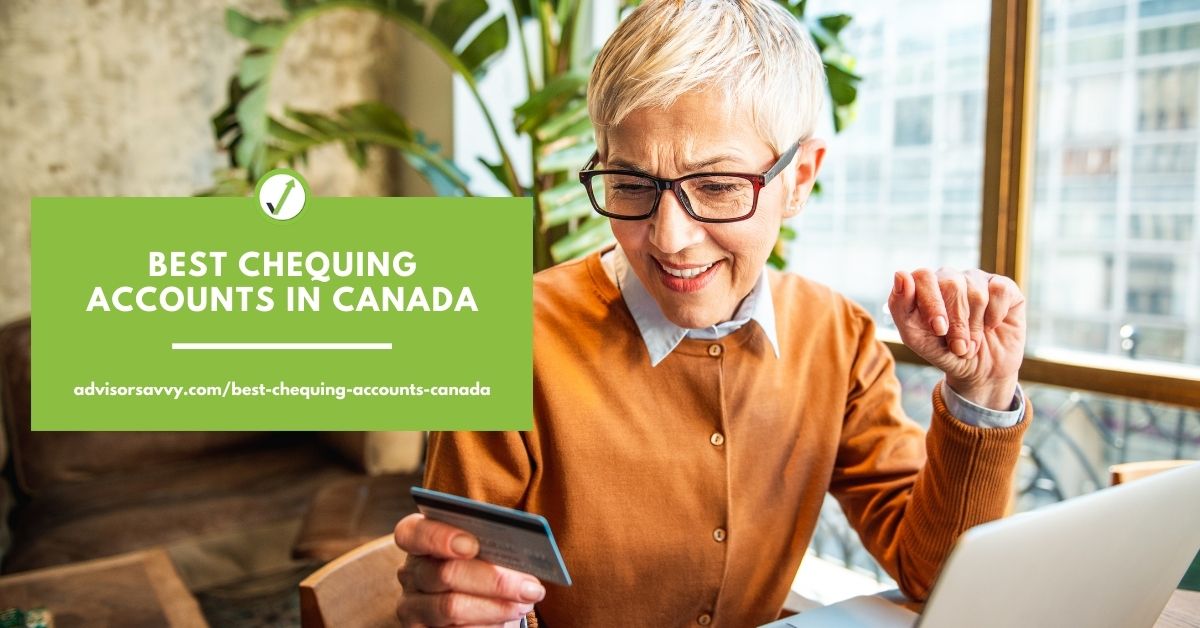 A chequing account is an easy place to deposit and withdraw money for your day-to-day life. It's great for daily transactions, paying bills, sending money, and making payments. This guide outlines some of the best chequing accounts in Canada, and how you can choose the right one for you.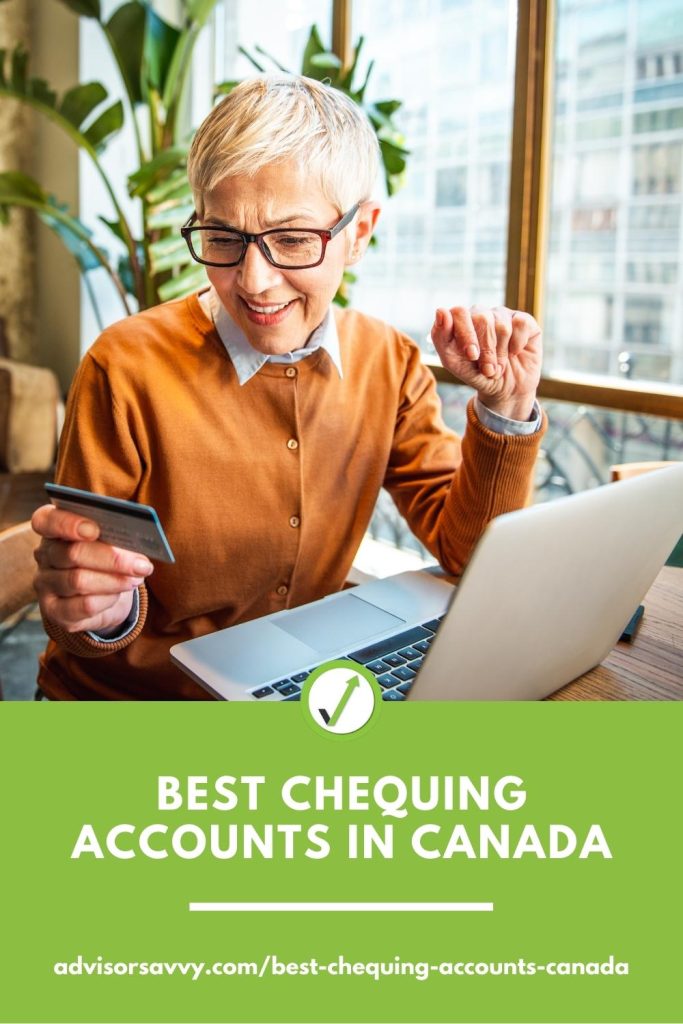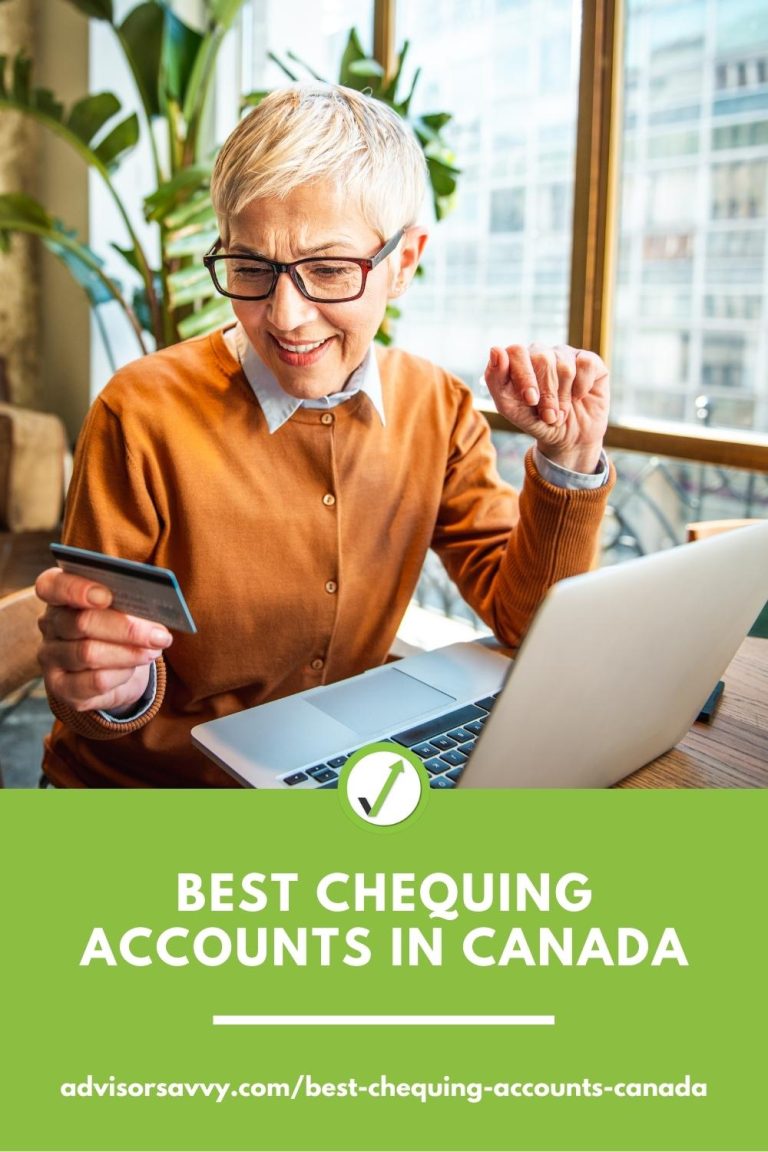 What is a chequing account, and what do I use it for?
As mentioned above, a chequing account is essentially a deposit account that allows people to easily and quickly withdraw and deposit money for whatever they need. Many people get their paychecks deposited into their chequing account, and many use it to pay their bills, pay off their credit cards, withdraw cash, and more.
You may also be wondering whether chequing accounts earn interest. Chequing accounts often don't pay interest, but there are some that do — although the interest is often less than savings accounts. If your chequing account pays you interest, that money earned will indeed be taxable. But if you earn no interest within your chequing, you won't need to worry about paying taxes.
There are many different types of chequing accounts. Some are low-fee chequing accounts, some are no-fee, and there are plenty aimed at students that may come with friendlier terms and conditions. Some may feature rewards of some kind, and others may be aimed at businesses, not individuals. Of course, the fees for chequing accounts can vary depending on the features, the terms, and the bank itself.
Related Reading: Living Pay Cheque to Pay Cheque and How to Stop
What is the difference between a chequing and savings account?
Both a chequing and savings account are crucial parts of keeping your finances in order and organized. Unlike a chequing account, most savings accounts are used to hold and, well, save money while earning interest. Daily transactions often don't (or can't) come from savings accounts. They are, instead, often used to save up for things like an emergency fund, a new vehicle, or a vacation.
Also, you won't be able to change a savings account into a chequing account in most cases. The two can be linked, or you can close one and open the other if you are looking for a different banking experience or benefits. However, it is a good idea to have and use both, but they certainly help reach your financial goals in different ways.
For more on high-interest savings accounts in Canada, check out our article.
How to choose a chequing account in Canada
Now that you're more familiar with what a chequing account is and what it's used for, how can you go about choosing the right one? Your first decision will often be the choice between a traditional or online bank.
Traditional banks will generally have more options in terms of accounts, credit cards, features, and more. They will also have branches for those who prefer to do business in person. The main downsides are that their fees and interest rates are not the best, and they are often slow to innovate.
Online banks generally offer much better interest rates and lower fees, often taking innovation and customer service very seriously. Unfortunately, some may only offer limited types of accounts and have fewer options for investment/borrowing. There is no right or wrong answer, and it's a good idea to consider both in your search.
Once you've decided whether to use an online or traditional bank, you should compare chequing accounts based on the features they have to make your decision easier. Some of the features to look for include:
Low or no fees
Low or no minimum balance requirement
The potential to earn interest
Mobile app features for easy check deposits and more
A good ATM network
If your chequing account can have these features, it has the potential to save you a lot of money and reduce the potential for issues to arise. Of course, always read the fine print and truly understand an account and its various terms and conditions before agreeing to sign up for one.
Related Reading: Best No-Fee Bank Accounts in Canada
How to open a bank account
If you want to open up a bank account like a chequing account, the process is generally quite simple. If you want to open the account in person, simply head down to the branch and ask them to open an account. In most cases, the process will be quick and you will simply need to provide some personal information and some kind of identification.
If you'd rather open your bank account online, that is an option as well. Most financial institutions will have a simplified process to help you open an account. This will often consist of answering a few questions, and then provide personal information and identification. Your debit card will be mailed to you once the process has been completed.
How often should you typically monitor your checking account?
Once you have your bank account opened, you are free to use it as you like. However, it is important to monitor your account, too. You don't need to be checking every hour or so, but you certainly want to ensure you know what is going on and ensure your balances and transitions are accurate.
In most cases, you will want to check your account at least once a week to make sure nothing seems out of the ordinary. The more you use your account, the more frequently you should check it, too.
Related Reading: How to Write a Cheque in Canada
Best Chequing Accounts in Canada
We've broken our selections down by the traditional banks and online banks. As mentioned above, it's up to you to decide which avenue works best for you, your needs, and your finances.
Take your time! There are plenty of great options out there, and you'll land on the right one.
Traditional banks
RBC Day to Day Banking
This chequing account from RBC is one of the most popular in the country — and for good reason. It features a small monthly fee of $4, but this can be brought down with a rebate. The account is great for light users and features 12 free debit transactions each month, and free e-transfers. There is no minimum balance required, and the account even lets you earn RBC Rewards points.
Learn more about RBC's account
BMO Performance Chequing Account
Another solid choice is this account from BMO. It not only provides you with unlimited free e-transfers but every transaction you make will be free. There is an opening cash bonus, and signing up for this account gives you a 1.25% bonus interest for 4 months. The account does feature a $16.95 monthly fee, but this can be brought all the way down to $0 if you keep a $4,000 minimum balance.
Learn more about BMO's account
TD Unlimited Chequing Account
This account from TD is quite similar to the previous BMO option, as it has a $16.95 monthly fee. Again, this can be $0 if you keep $4,000 in the account. It too offers free and unlimited transactions. This account allows clients to use any ATM throughout Canada without having to pay a fee to TD. Keep in mind, however, that there may be fees set out by the ATM provider. TD also has great apps for keeping track of your money and accounts.
Best for Students: Scotiabank Student Banking Advantage Plan
If you are a student and decide to work with a traditional bank, this account from Scotiabank is a great option. It is a worry-free account that provides you with unlimited transactions and transfers and offers rewards, all for no monthly account fee. Of course, once you are no longer a student, you will no longer be able to use this account.
Learn more about Scotiabank's account
Related Reading: 8 Best Free Bank Accounts in Canada
Online/digital banks
EQ Bank Savings Plus Chequing Account
This is essentially a savings account that functions like a chequing account. It's a good option for just about everyone. The account provides 1.25% interest, allows free transfers, and doesn't require a monthly fee. The account makes bill payments easy, and you don't need a minimum balance to gain the many features this account provides.
Learn more about EQ Bank's account
Tangerine No-Fee Daily Chequing Account
This account features an unlimited number of free transactions. It provides account holders with an interest rate of up to 0.1% for every dollar in the account. You also get free access to thousands of ATMs across Canada and the world. The account also lets you easily categorize and organize your spending, to help you visualize where your money is going each and every month.
Learn more about Tangerine's account
Simplii Financial No-Fee Chequing Account
As its name would suggest, this account provides simple daily banking with no fees. There is no monthly fee to speak of, but it does offer unlimited free withdrawals, payments, and deposits. Bonus: you get free access to CIBC ATMs. There is no need to worry about keeping a minimum balance, either. You can send personalized gift cards from your account and will receive 0.05% interest, as well.
Learn more about Simplii Financial's account
motusbank No-Fee Chequing Account
Banking is made easy with this account, as it provides just about all you could want, without the need to pay a monthly access fee, or an ATM fee at tens of thousands of locations across the continent. The account makes it easy and instant to deposit a check, offers unlimited e-transfers and transactions, and you get 0.15% interest on each dollar you have in your account.
Learn more about motusbank's account
Related Reading: What is the Best Bank in Canada?
Takeaways
There are plenty of great chequing accounts in Canada for you to choose from to maintain better control of your finances. Take time to consider your needs, and choose the one that works best for your lifestyle and preferences.
---
Your financial situation is unique, and we can help you find the best advisor for your needs. Just fill out our short questionnaire.