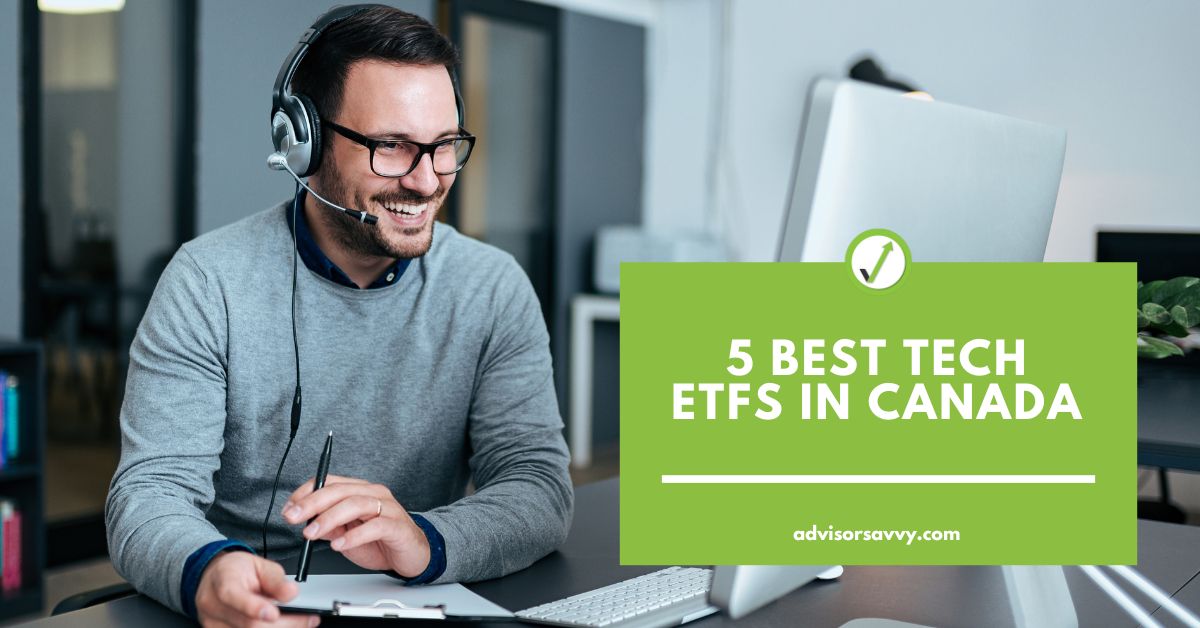 Technology is one of the largest industries in the world. In fact, IBIS World listed consumer electronics manufacturing as the number one industry by employment in 2023. For this reason, you might be considering investing in technology, specifically tech ETFs. Investing in tech could be for both profitability and personal interest reasons — we Canadians love our tech! In this article, we'll explore what a tech ETF is, things to consider when investing and our list of the best tech ETFs in Canada. Keep reading to learn more!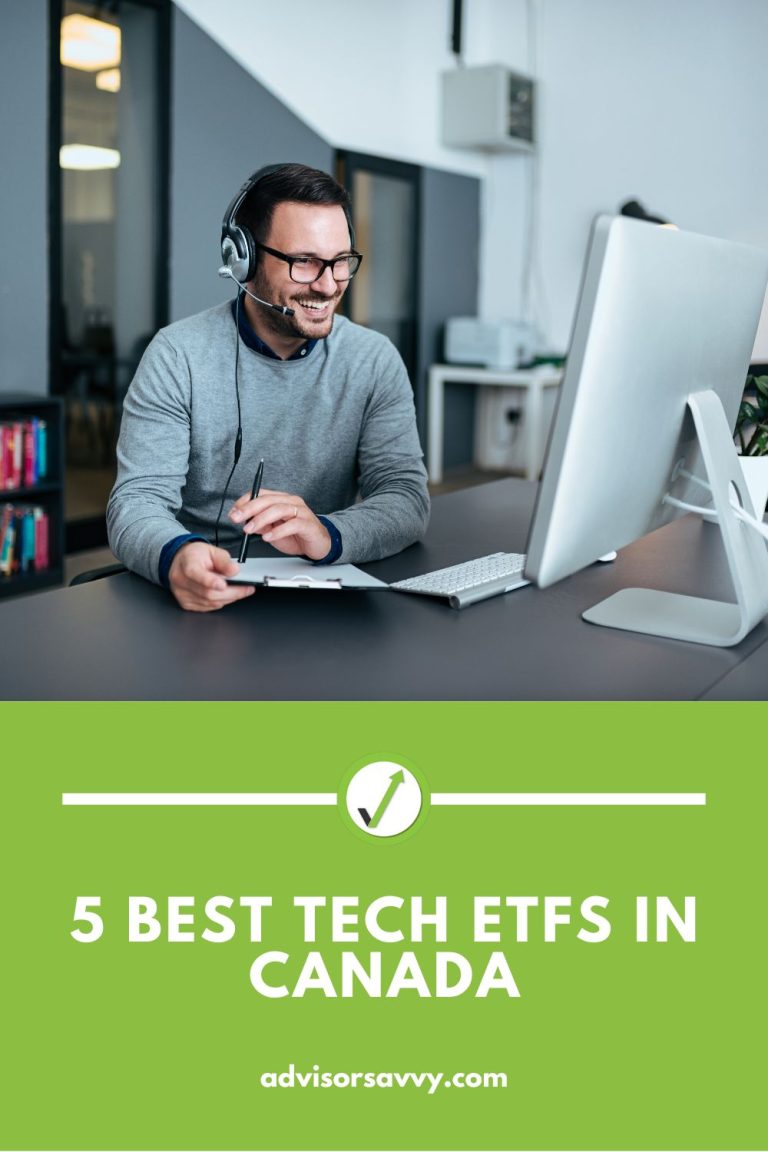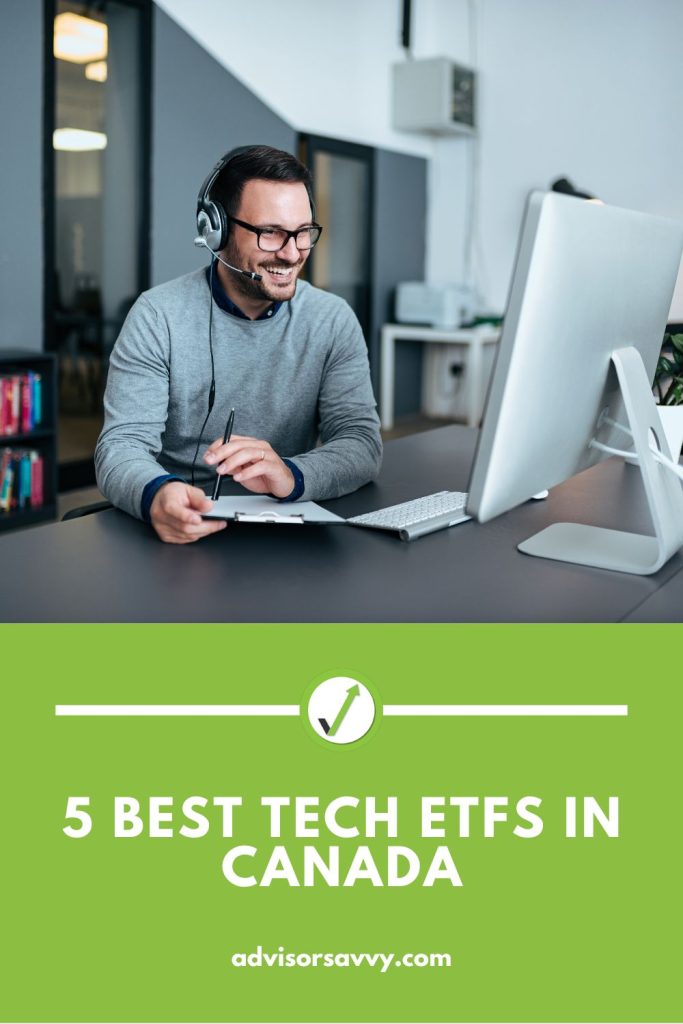 What are Tech ETFs?
First, let's talk about ETFs. An ETF stands for an exchange-traded fund. Like stocks, ETFs can be bought and sold on a stock exchange. Although, when you buy an ETF, you're not purchasing a share in a specific company like you would be with Apple or Spotify stock. Rather, you're buying a share of a basket of different assets, such as stocks, bonds, cash reserves, commodities and more.
So what about the tech part? As mentioned, ETFs are baskets of assets. Usually these assets are within a particular industry. A tech ETF is an exchange-traded fund that specializes in the tech industry. The technology industry is quite expansive, but generally includes the design, manufacturing, and distribution of electronic hardware and software.
Related Reading: What is the Best Blockchain Stock?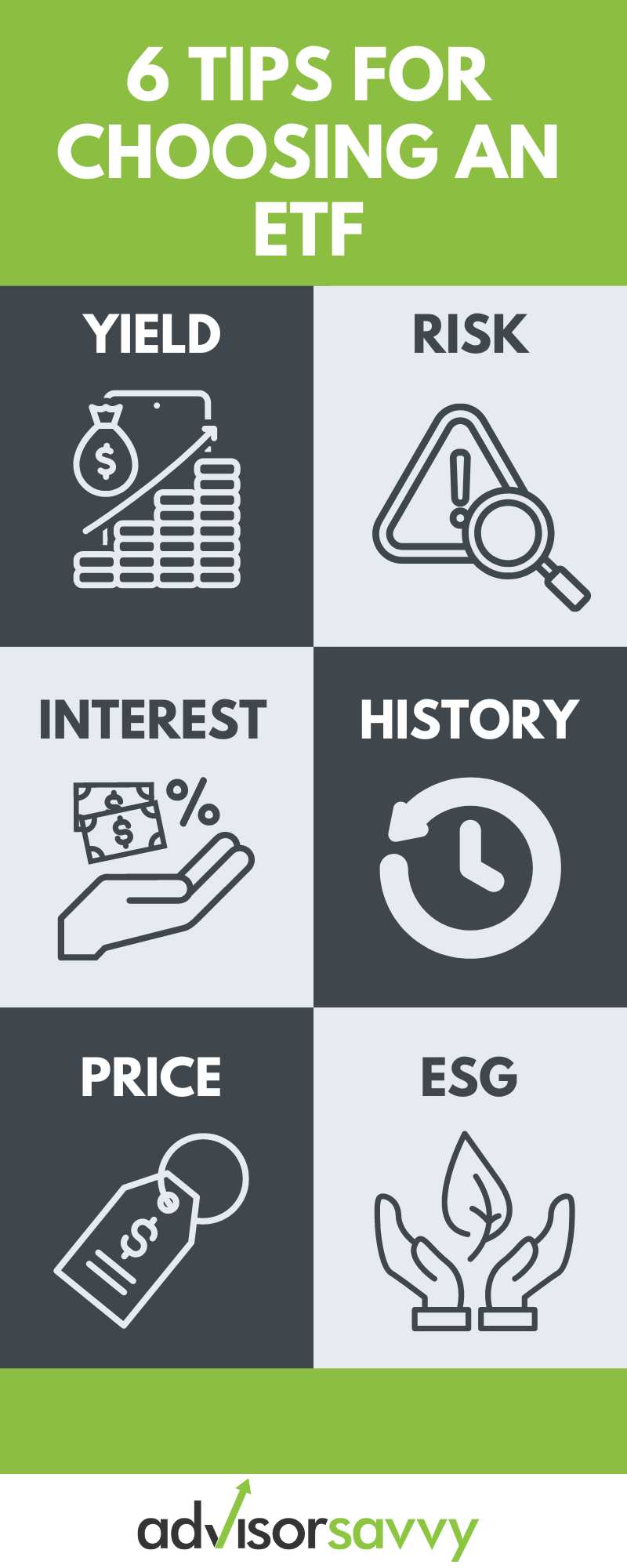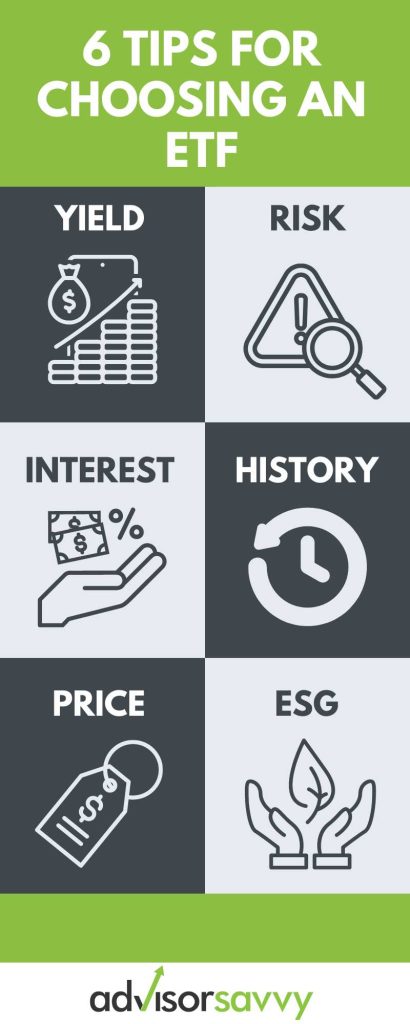 How do I choose a Canadian ETF?
Choosing any investment for your portfolio can be challenging. There are so many options, so how do you know which one is right? Here's some quick tips for choosing a Canadian ETF (or any other investment!):
Yield. If you're looking for an ETF that provides some passive investment income, the yield is important to consider.
Risk. What is your appetite for risk? Some are more comfortable taking a risk with their money, whereas others prefer to play it safe.
Interest. Warren Buffett once said, "Never invest in a business you cannot understand." It's best to invest in industries and companies you are personally interested in because chances are, you also understand how they work and how they make a profit. Otherwise, you could just be taking a shot in the dark.
History. Companies that have performed well in the past are likely to do well in the future. Check out the historical performance before making a final decision. And if there isn't much history? It could be high risk investment.
Price. How much do you want to invest in an ETF? Consider the price of each unit and how many you'd like to buy.
ESG. More and more investors are concerned with environmental, social and governance, or ESG for short. If you're worried about the ethics of companies you invest in, be sure to do some broader research on the practices.
Related Reading: How to Invest in Index Funds in Canada
What is a good tech ETF to invest in Canada?
Let's take a look at five of the best tech ETFs in Canada below. These are great options for any investor, but consider the nuances of each option before making a final decision.
| | | | |
| --- | --- | --- | --- |
| Ticker | MER | Yield | AUM |
| TEC | 0.39% | 0.89% | $1.4B |
| HTA | 0.85% | 9.01% | $421M |
| ZNQ | 0.39% | 0.21% | $472M |
| IXN | 0.4% | 0.73% | $3B |
| CYBR | 0.4% | 0.35% | $148M |
All values correct as of February 2023.
1. TD Global Technology Leaders Index ETF (TEC)
The TD Global Technology Leaders Index ETF is composed of mainly US and international investments. Out of all of the holdings, 71% are in the technology sector. In second and third, there's consumer and financial services sectors at 8.5% and 6% respectively. The top five holdings include Apple, Microsoft, Amazon, Alphabet and Tesla. The TEC ETF is available for purchase on the Toronto Stock Exchange (TSX).
2. Harvest Tech Achievers Growth & Income ETF (HTA)
The Harvest Tech Achievers Growth and Income ETF has 20 holdings with Adobe, Advanced Micro Devices, Alphabet, Fortinet and Intuit as the top investments. The sub-sector allocations include software at 30% and semiconductors at 25%. Other sub-sectors include IT services, interactive media and services, communications equipment and more. The HTA ETF trades on the Toronto Stock Exchange (TSX).
3. BMO NASDAQ 100 Equity Index ETF (ZNQ)
The top five holdings in the BMO NASDAQ 100 Equity Index ETF is Microsoft, Apple, Amazon, Nvidia, and Alphabet. The entire ETF is invested in tech at 51%. The other two main categories include communications services (19%) and consumer discretionary (15%). Despite being a Canadian ETF, ZNQ is 100% invested in the United States. Lastly, BMO published the ESG score and rating for this ETF on their website which is 7.3 out of 10 as of February 1, 2023. You can buy the BMO NASDAQ 100 Equity Index ETF on the Toronto Stock Exchange (TSX).
4. iShares Global Tech ETF (IXN)
The iShares Global Tech ETF is invested in software and services at 44%, tech hardware and equipment at 31%, and semiconductors and related equipment at 25%. The remaining allocation is in cash and derivatives. As of February 2, 2023, the main companies IXN invested in includes Apple, Microsoft, Nvidia, Visa and Taiwan Semiconductor Manufacturing. The ETF trades on the NYSE Arca stock exchange.
5. Evolve Cyber Security Index Fund (CYBR)
Evolve prides themselves on being the first in Canada to offer a cyber security ETF. Most of their investments are held in the United States at 69%, but the ETF also has holdings in Israel, Japan, China, Australia and Canada, among a few other regions. The portfolio is 64% technology sector investments and 29% in communications. The major holdings include Zscaler, Palo Alto Networks, Crowstrike Holdings, Fortinet and Okta. The CYBR ETF is available to buy and sell on the Toronto Stock Exchange (TSX).
Related Reading: 5 Best Money Market ETFs in Canada
What is the best performing tech ETF?
Of the list above, the best-performing tech ETF would be the Harvest Tech Achievers Growth and Income ETF. This is because it has the highest yield by miles at 9.01%. Investors will receive a healthy dividend payout with the HTA ETF. However, the management expense ratio is also the highest of the list at 0.85% which is something to consider.
Another great option from the list above is the TEC ETF. It has the second highest dividend yield and a relatively low management expense ratio. The TD Global Technology Leaders Index ETF is managed by one of the big 5 banks in Canada, Toronto-Dominion bank, which means your money will be well managed. In addition, the holdings of this ETF are in reliable tech giants.
Related Reading: 10 Best BMO ETFs in Canada for 2022
What is the largest technology ETF?
Of our list above, the iShares Global Tech ETF is the largest with $3 billion in assets under management. However, the largest technology ETF in the world is Technology Select Sector SPDR Fund (XLK) which has just under $43 billion in assets under management.
Should you invest in tech ETFs in Canada?
Technology has become a prominent, booming industry in the last few decades. With the explosion of technology which will only continue into the future, investing in ETFs in this sector is a good idea. However, it's important to consider your personal objectives and goals before making a final decision. If you decide to invest in tech ETFs, be sure to consider our list above!
Read More: BMO ETFs vs Vanguard ETFs